INCLUDED IN THIS BLOG:
·    SAFETY AWAY FROM HURICANE
·    SAFE IN WEST VIRGINIA
·    MBO FOR FINDING GLOVES
·    MBO FOR CAT TO STOP BITING
·    MBO FOR ALCOHOL ADDICTION
·    MBO'S FOR BULLYING, FINANCES
·    MBO FOR MEETING
·    MBO FOR RULER
·    MBO TO FIND DISCS 
Welcome to the Benevolent Outcomes Blog, and welcome to everyone who subscribed in the past week.  This Blog is for people just discovering how to use a very simple, yet powerful and effective spiritual tool you can use every day the rest of your life.  It will lessen the stress and fear of life in general, and will make your life easier.  It's so simple a lot of people say "It can't be this easy," but it is, because IT WORKS!  This reconnects you with your Guardian Angel, or higher power, or whatever your belief is.  You simply say, "I request a Most Benevolent Outcome for…….., thank you!"  When you read the stories below, sent from all over the world, we use the acronym MBO for Most Benevolent Outcomes, GA for Guardian Angel, and BP for Benevolent Prayers (what you ask for other people).

SPECIAL NOTICE:

Now that the U.S. elections are over, here is a Benevolent Prayer for everyone to say OUT LOUD:  "I ask any and all beings to assist the legislative bodies in compromising to produce legislation for the benefit of all the people of the United States in the most benevolent way possible, thank you!"

Please email me your MBO stories to show others how to use this simple tool to TomTMoore6(at)aol.com.  Now for some inspiring stories.

SAFETY AWAY FROM HURRICANE

Kathy writes:  I am on the east coast (Maryland) and the eye of the storm was forecast to go right over my home town which is close to the Chesapeake Bay. I too had an MBO experience – about a month ago I bought a ticket for Orlando, Florida, because my guides insisted I needed to get a way for a change of pace and R&R. So I actually flew out last Friday as the storm was moving up the east coast. Being out of the area freed me from significant anxiety, and gave me the ability to request MBOs for the entire area. I could have never planned for that to happen but I believe that my regular request for safety and protection allowed that to happen. My heart goes out to those suffering now, and I pray daily for their ability to be calm and receive all thy need to be safe, warm, dry and to fully recover in a way that is most benevolent. Miracles can happen for anyone, anytime, through MBOs.

SAFE IN WEST VIRGINIA

DeLeah in West Virginia writes:  We were not told Hurricane Sandy would hit West Virgina until only a day or so before. We were all unprepared for a storm of this mass destruction. I said many MBO's for my family and friends and our property throughout this destruction. I asked, "I request a most benevolent outcome that my room, the main house and all of the family's residences around us be safe and secure with results even better than I can expect or hope for." The Angels were truly with us. Our electricity went out Monday evening but we were all up all night. The snow was so heavy on the trees that they began falling one by one, everywhere. One small tree fell on my room but luckily it was not very big and did not do any damage. We watched a gigantic pine tree come down less than three feet from the house. I believe the Angels guided it to land near the house rather than on it because the way it was leaning when it began to fall, it would have hit the family house and destroyed it. My sister was the one to see it start falling and she began yelling for everyone to get to the back of the house.
When we looked out afterwards it had dented in the roof of a camper but not hit the house, though it did take down our powerline and telephone line. The Angels were truly with us on this night. In all we had about twenty five trees down after the storm, three feet of snow and the whole region was out of power. Our Electric should be restored by this weekend by estimates but we are all thankful that the angels pushed the tree away from us. Thank you Angels, you bless us every day with your miracles!

MBO FOR FINDING GLOVES

Siobhan in Devon, UK writes:  Hello Tom, Just a little MBO story. My friend got a new bike and we have been going out on little daily jaunts so she can improve the strength in her post-op legs. I usually wear fingerless cycle gloves and now the cold weather is here It was a last minuet thought to take my winter pair. I was pretty sure where they were and dug out the box and had a good rummage. They where not in the box. I immediately said an MBO to help me find my gloves. As I eyed the other storage boxes and mentally decided they could not be in them, I looked back to the box I had out and there they were, one pair of gloves, one on top of the other, just as if I had set them down!! I grabbed them with a big smile and said my thank you x3 followed by a 'Ooo!, you're good'.

May I just say "Hello" to All the Gentle Way folk. I love reading your MBO stories. It's uplifting and inspiring and I feel part of such a huge worldwide community. As for you Tom, there just aren't the words. Thank you for connecting us in such a benevolent, wonderful way.

MBO FOR CAT TO STOP BITING

Kellye writes:  The most amazing thing happened this morning! My one-year-old cat started biting and scratching me this morning (not the amazing part) because that's how she gets sometimes. (She was an outside/ferrel cat for 5 months before I brought her inside.) I said an MBO to stop being scratched and bitten (talking to my guardian angel) and she stopped, looked somewhere in front of me and walked away!!! ♥ My guardian angel immediately got her to stop!!! I'm in awe still! I'm so thankful to Judy for telling me about MBO's and sending me a copy of "The Gentle Way" so I can learn how to talk to my guardian angel!

MBO FOR ALCOHOL ADDICTION

I changed her name to Brenda writes:  First off, I want to thank you for all that you do with the Benevolent Outcomes!  Since I have been saying them…..my life is definitely better!  We are all truly blessed!

I have a question…..how would I ask a benevolent outcome for an alcohol addiction?  
Thank you so much for you help!

If you have an addiction to alcohol, or for that matter any other addiction to drugs, eating, etc., say "I request a Most Benevolent Outcome to be sent healing energy for my addiction at this time and to be led to the best treatments for me, thank you!"

For someone you know, you can say a Benevolent Prayer:  "I ask any and all beings to send healing energy to _________and to lead them to the best treatments for their addition, thank you!"  

I will also add here that I've had alcohol addiction in my family, and it's a tough road, but look at some of the alternative treatments, such as acupuncture.  My medical doctor in Dallas is the only doctor in the region that does acupuncture.  I think this should be explored as a possible treatment.  Also, as I recall Richard Sutphen has one or more hypnosis CD's for addiction.  Go to www.richardsutphen.com.

MBO'S & BP'S FOR BULLYING, FINANCES

Despina writes:  I have both your books and I absolutely love them.  I am getting better at the wording of MBOs!  I have a couple questions, how do I help my children.  My 11 year-old boy has issues with bullying.  Also, are there MBO's that we can do for financial abundance, or help with our finances?

Despina, let's start with a Benevolent Prayer to say each day for him:
"I ask any and all beings to protect my children from any bullying today in the most benevolent way possible, thank you!"

Then you can say a MBO:  "I request a Most Benevolent Outcome for protection for my son today to and from school and during the whole school day, thank you!"

Regarding finances:  "I request a Most Benevolent Outcome for financial miracles to enter our life to provide for our family, thank you!"

And:  "I request a Most Benevolent Outcome to be led to the best ways to increase our finances, thank you!"

MBO FOR MEETING

Nancy writes:  Thanks so much for the teleseminar last night. As always you inspired me, and remind me how the spirit world is there to help us when we ask for it.

During your talk I sent a benevolent outcome for my new business venture. Today I met with the building inspector, something I had been dreading because many people has told me horror stories about him. Well, the meeting couldn't have gone better, he made a few simple suggestions and then said everything else looked fine! I told him he made my day and he replied that that was the nicest thing anyone had said to him in a long time.

Thanks again, and looking forward to hearing more from you.

MBO FOR RULER

Kellye also writes:  A couple of days ago, I was working on creating a floor plan for an upcoming event that I am to host. I desperately needed a ruler or tape measure to create the floor plan because I needed to make sure of the space that I needed to allow for our vendors. It was the end of the day and I had to have it completed soon. When I went to search for the tape measure, it was not in the place where I normally keep it. At first, I freaked out and then I thought, "just say an MBO", so I did. I requested an MBO to find either a ruler or my tape measure NOW. Thank you. Then I paused. My head slowly turned to the left and there it was! It was hiding behind a candle on my desk! I am so grateful for this knowledge as it was very important that I found that at that exact time! Thank you!

MBO TO FIND DISCS

Amy writes:  Several weeks ago, much to my dismay, I received an email from Apple informing me that my iMac came equipped with a faulty 1Terrabyte hard drive. I simply had to take it to the Apple store along with the software disks and Apple would replace the drive for free. Well do you think I could find those disks anywhere? I tore apart my entire house looking for them BEFORE I remembered to say an MBO for locating said disks. I am sure you know what happened next. Two days ago I opened my desk drawer (that I get into at least twice a day) and there they were along with an instruction booklet I didn't even know I had. I know the disk were not in there all along. Somewhere my Guardian Angels are having a good laugh. Oh and I did find a couple of other things that had been missing in action for quite some time.

SPECIAL NOTES: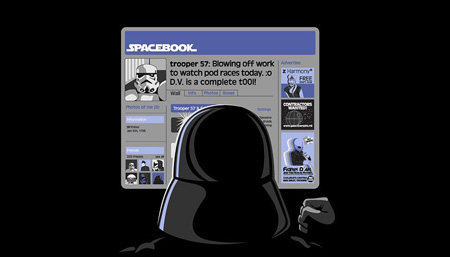 If you are new to requesting Most Benevolent Outcomes (MBO's) and asking for Benevolent Prayers (BP's) for other people, you may also wish to SIGN UP FOR MY WEEKLY BLOG, which has nothing but GREAT MBO stories from all over the world.  I typically post this one day after the newsletter goes out.   And have you requested that I be your FRIEND ON FACEBOOK yet?  Please do so.  I do give extra information there.  I also post on TWITTER. 
If you know of Expos or groups looking for FEATURED SPEAKERS, let me know, or have them
contact me.   And if you listen to any good TALK RADIO SHOWS that you have not heard me on yet, let me know about them. 

THE GENTLE WAY BOOKS
Don't forget that BOTH GENTLE WAY books are NOW AVAILABLE as Ebooks on Kindle and other services!   You
can also order the print versions by phone at my publisher Monday to Friday.  Call toll free 800-450-0985.  The books are great for presents for family and friends for birthdays and other special occasions!  Either or both books can change lives!

Reminders: 

Tom
Tom T. Moore
Email: TomTMoore6@aol.com

Send to Kindle