INCLUDED IN THIS NEWSLETTER:
PROBABLE FUTURE FOR JULIAN ASSANGE

CONVERSATION WITH ROSE SOUL

SOIL MANAGEMENT

THE VEIL OF ENERGY

NEW PLANET BEYOND PLUTO

MORE QUESTIONS FOR ANTURA

MBOs & BPs FOR NEW HOUSE, OIL CHANGE

MBO FOR CLOUD COVER FOR DRIVE

DO MED TREATMENTS AFFECT BALANCING?

TWINS AN FUNNY PEOPLE

NEW ZEALAND UPDATE

Welcome to this edition of The Gentle Way Newsletter, and a special welcome to all my new subscribers all over the world. If you wish to
subscribe to this F.R.E.E. newsletter, go to http://TheGentleWayBook.com and then click on the link in the Blue Box on the right side of the Home page.

Thanks to all of you who subscribe to my newsletter. I have an insatiable desire to learn and know, and I learn right along with you when you send me your questions to ask in a meditative state. Thank you from the bottom of my heart! Keep sending in questions. But most importantly, don't just read and go on to the next blog or newsletter. Take part when I ask you to say a Benevolent Prayer (BP), as then you are contributing to make this a better world.

SPECIAL NOTES:

I'm sending out the newsletter early because of the Holiday.

I want to wish all of you a HAPPY THANKSGIVING! Don't forget to request MBOs and say BPs for the best possible time during these holidays. That includes traveling, celebrating the holiday, your relationships with your relatives, and many more you can think of.

NEW PRESENTATION ON THE GENTLE WAY: Have you viewed my
presentation yet? For many of you who would like to see a presentation on The Gentle Way, I just did a worldwide Zoom presentation to members of AREI that is now posted on YouTube. It's 53:30, and includes a 30 minute presentation, plus questions afterwards. Click here.

Please say a Benevolent Prayer (BP) OUT LOUD for all those who have lost their homes, or are in danger of losing their homes due to all forest
fires. "I ask any and all beings to aid and assist all those who lost their homes in the forest fires to find the perfect home for them, and protect all those who are in danger from the fires, thank you!"

If you or one of your friends is not receiving the newsletter, it may be because the email address was "blacklisted" by my newsletter program. This happens when a spam blocker on an email server bounces the newsletter. Please enter gentlenews@thegentlewaybook.com in your list of approved emails.


Does anyone know a lot about WordPress? Not sure if my Blog is working correctly, as I don't think the "rss" function is working. Happy to send a book to you if you can fix it.

Gaia is saying that we ALL need to send light and love to the Earth each day. Please don't just sit there and read this newsletter and then go on. HELP MAKE THE EARTH A BETTER PLACE!

If you have been sending light to the world each day, then please add to what you have been saying and say this out loud each morning: "I now send white light and love to every continent, every island, all the rivers, lakes and streams, and all the oceans and seas, and I release this light to go where it is needed the most to light up the darkest parts of the world, thank you."

FIVE STAR REVIEWS

THE GENTLE WAY I: Sally wrote: "This is a wonderful book and have been using MBOs as part of my daily routine. As a result, my daily life has been much smoother. Yesterday was the kicker when I scheduled a repairman to fix an appliance. I confirmed on the Internet and the
morning of his arrival they called me to do another confirmation as to time.

"You would think all of those calls would be all that was needed. However, I did say an MBO for this to work out without problems. As it turned out, I was walking my dog and when I came home the repairman was there two hours before the appointment time. He was actually ready to leave. He got the times mixed up. This turned out better than expected because I did not have to wait and the work got done earlier than expected! I was so very happy! Now I will read book two in this series. Thank You, Tom!"

THE GENTLE WAY II: Gabrielle in Melbourne Australia wrote: "I finally bought one of your books, The Gentle Way II. I discovered your work in 2009, so it's taken me a while to "bite the bullet" and see what's in the books. I would encourage everyone to buy at least one of the Gentle
Way books.

"Why? For these reasons: since the book arrived, I have felt the gentle, loving energy of angels in my home, more strongly than before. The book seems to quietly radiate a gentleness and tender care. I read a few pages each day, and I feel uplifted—as if the book is putting me on my best possible path. It feels as if angels are watching over me as I read, standing at my shoulder, smiling and enfolding me in love. Buying the book has invited angels to come and live with me in my home. This is something I never expected. And I am gaining benefit from reading the many stories of successful MBOs and BPs, written by other people just like me. Well done, Tom! The book is a precious repository of angelic energy and healing. I have bought a number of spiritual books in the past...but none of them had this energy. I love the book, and I hope to buy the others in the series. "I ask any and all Beings to buy Tom's books and experience the peaceful, healing energy that comes from the books, thank you!"

ATLANTIS & LEMURIA: Brandon wrote: "I couldn't put this book down! I finished this in two days. I was enthralled."


FIRST CONTACT: Jan wrote: "Outstanding. This book if fascinating, informative and very recommended. The author shares extensive channeled information about alien cultures and a wonderful potential Earth visit. An amazing amount of detailed information is shared about other planets, humans and non-human lifeforms. If you are attracted to this information, you will not be disappointed by this book. Having read 2 other books by this author, I can recommend any of his excellent books."

WINTER SALE: Black Friday is this week, but you do not need to wait!
Just in time for the Holiday Season, my publisher, Light Technology, has 50% off on all my books, and all their others, if you buy six books, and 35% off for single purchases. What a great gift for your friends or relatives that can change their lives forever!

Go to http://www.lighttechnology.com/authors/moore-tom-t, where you will see all my books listed. To obtain the discount, enter "winter1950"
at the checkout, or you can telephone 1-800-450-0985 to order my books.

FOLLOW ME: Have you "Followed" my "Tom T. Moore Author" Facebook page yet? I'm always posting something there, including Events, so "Follow!"

Please assist! If you bought one or more of my books on Amazon, please consider writing a review. I need five-star reviews to encourage more people to purchase them. Amazon, as you know, is the top seller of books in the country. If you have not bought one yet, go to my website at http://www.thegentlewaybook.com/chapters.htm where you can read SAMPLE CHAPTERS.

WANT TO KNOW MORE ABOUT ATLANTIS AND THE CONTINENT OF
MU? My latest book, "ATLANTIS & LEMURIA—The Lost Continents Revealed!" has so much information that has NEVER BEEN PUBLISHED in any other book on the subject! Read the REAL history of two societies that existed for over 50,000 years each until they destroyed themselves. Here are a couple of sample chapters. Click here.

And a quick explanation for my new subscribers. Theo is my own Guardian Angel (GA) with whom I communicate in meditation, along with Gaia, the Soul of the Earth, and my soul "cluster" brother, Antura (and a few others). Generally, I'll ask Gaia the earth questions and Theo about our lives. Now for some interesting topics of the week that YOU requested, and which will give you a DIFFERENT PERSPECTIVE:

PROBABLE FUTURE FOR JULIAN ASSANGE

Darlene in Seattle writes: Tom, I am curious about the karma and future for Julian Assange who has been hiding out for so long in the embassy. Some think him a traitor and some of us believe him a hero for shining light on the secret workings of our government so the citizens of the US
know about it. What past lives inform his current situation and will he eventually be extradited and convicted? Does he have access to news/media so that he knows what's going on in the world these days? Thanks for asking your Guides.

Theo, what's the most probable future for Julian Assange and what past lives influenced this one?

As has been reported in the news, Tom, Mr. Assange is wearing out his welcome in the embassy. Not only are they under pressure from the U.S. government, but Mr. Assange, again as reported, does not keep himself clean. Therefore, there is a time coming when he will be forced to leave. So the highest probability is for him to land in the hands of the U.S. government. He still does have information that the government would wish to keep confidential, and lawyers will step in to negotiate. His soul interest is government, and in this life is considered the bad guy. In other lives influencing this one, again he was a champion of various forms of civil rights.

CONVERSATION WITH ROSE SOUL

Gaia, now I wish to speak with Rose Soul, or the soul that ensouls flowers. [One of the four million "group souls."]

I will turn you over to Rose Soul, Tom, to answer your questions. God speed and have a wonderful day.

Rose Soul here, Tom. Good morning and good life.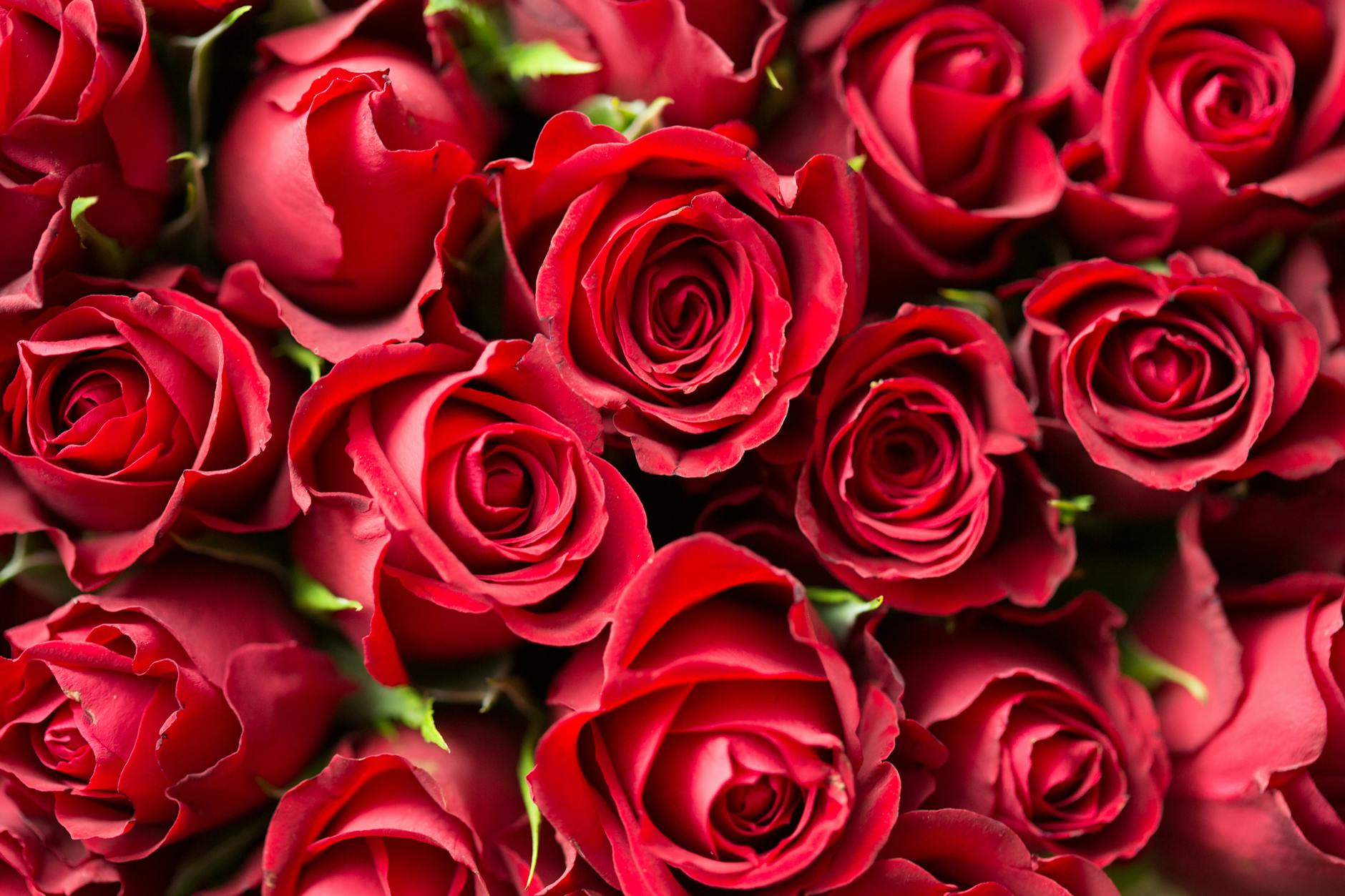 Good life, Rose Soul. Thank you for communicating with me today.

My pleasure, Tom. It is an honor to communicate through you to your readers now and even into what you consider the far future.

So the obvious first question is, Rose Soul, are you just the soul of all the roses on Earth, or you also are the soul for other flowers as well?

Yes, you would think I might have multiple duties, Tom, but in my case I
enjoy ensouling all the many different varieties of roses, and should your readers wish to read the information, there are many, many varieties--different colors, different types, from petites to quite large ones.

Of course the reason I chose you, Rose Soul, is my long connection with you dating back to the days my Grandfather owned his nurseries and planted your roses all over the southern section of Dallas.

Yes, I remember him well, Tom. "Mr. Rose" as he was called at church.

There are hundreds and hundreds of varieties of flowers. How many
whole souls ensoul flowers?

Here we do get into souls who ensoul a variety of flowers. You could compare it to the artist who loves to paint in a variety of colors. That is essentially what several of my colleagues do. Creator asked for volunteers from what is termed the plant family, and we were chosen to ensoul all the flowers on Earth. Anyone who walks through a field of flowers can feel this energy if they just open up a little. We bring beauty to the Earth along with providing food for many varieties of insects and animals. We are all part of the ecosystem.

Do you come from a planet where there are many roses, and/or flowers?


We do look quite different on my home planet. You could say that I am not stationary as I am here on Earth. We are able to move about. Still, you could recognize the similarity.

That's all I can think of today, Rose Soul. Thank you for explaining your contribution to the Earth and the Earth Experiment.

My pleasure, Tom. I send my love to all your readers as I know I am one of the symbols of love on Earth.

SOIL MANAGEMENT

Susan writes: I wonder if you could ask GAIA a question about the soil.

After so many years of modern, intensive agricultural methods, nutrients have been stripped from the soil in which the food we eat grows. Vegetables look healthy and large, but a study on the topic by Donald Davis and other researchers from the University of Texas at Austin's Department of Chemistry and Biochemistry was published in December 2004 in the Journal of the American College of Nutrition.
They studied U.S. Department of Agriculture nutritional data from both 1950 and 1999 for 43 different vegetables and fruits, finding "reliable declines" in the amount of protein, calcium, phosphorus, iron, riboflavin (vitamin B2) and vitamin C over the past half century. (2018 SCIENTIFIC AMERICAN)

How will our soil maintain human health in the future? Will we need to rely on mineral supplements?

Gaia, how will the soil maintain our health in the future, or will we have to rely on mineral supplements?

There are many innovations coming along in this area, Tom. From huge greenhouses to even blessing the soil. Innovation comes from need. First order of business is to get rid of these chemicals you are putting in the soil. Farmers are quite aware that you need to periodically rest a field, or grow something else, so that they do not over farm the land.

THE VEIL OF ENERGY

Raymond in Arlington Texas writes: As I was searching for a link on the Energies, I found something from 14 July 2018 about a veil of energy surrounding the Earth that deprives you or previous lives and their experiences. When astronauts travel through space, does it impact their health? Does it enhance their experience in space or impact their lives?

Where is the energy veil? Can it be measured as a distance in space, such as being a mile wide, 100 miles from Earth? Or is it something existing in another dimension that cannot be defined in our world?

Gaia, is the veil that prevents us from remembering past lives somehow
interdimensional, or is there a limit to its effects as we leave Earth to travel to Mars and other planets?

Good question, Tom. You could describe it as interdimensional as this gets into quantum physics. Even as you travel away from Earth, this veil, for simplicity purposes, surrounds each human as if you are in an energetic bubble. It's all part of the negative energies you work with. Not only will you remain veiled, but as you were told before, you will remain on the same frequency as your time line, so an astronaut may conceivably go to the same planet 12 times, as you exist on 12 different time lines.

That will seem as if it could be quite confusing in the future, when we start going to planets that are not as advanced as we will be.

By then things will be changing, shall we say, Tom. That is a long time in your future as do not forget you will be raising your own vibrational levels over those hundreds and yes, thousands of years.

NEW PLANET BEYOND PLUTO

Daralyn writes: Scientists have discovered a new planet beyond Pluto's
orbit. May we know how many planets are actually in our solar system? Click here.

Gaia, how many planets are in our solar system?

An age old question, Tom. Your scientists' definitions and ours are a little bit different, but using theirs the count goes to 10. It will be many, many years before the very last one is found—yes Nibiru. The next one will be discovered in the next few years. Your astronomers have a part of the sky they are studying and that will lead to its discovery.

MORE QUESTIONS FOR ANTURA

For my new readers, some of the many questions I asked my soul "cluster" brother Antura were about the real star wars that occurred around one million Earth years ago, and lasted for several thousand years. It was with the Reptilians who decided to "acquire" some planets in this part of the galaxy for their assets. Billions of beings perished in what is diplomatically now called "The Great War," as everyone is at peace now. That's why you see so many movies about battles in space, since this actually happened; the screen writers have a subconscious memory of this from their lives on other planets. We even have some
evidence of this on the back side of our moon, when a space ship was attacked and crashed, shown here.

Antura is an amphibian ET, and is part of a "first contact" team orbiting the Earth right now in a huge, three-mile-wide and twenty-stories-tall mothership. You can read much more about him, his team, mothership, planet, and much more in my book FIRST CONTACT: Conversations with an ET. Here are more questions I asked this past week.

Antura, how many planets have you visited as part of your work?


Will you be too surprised, Tom, if I were to tell you it is a fairly large number? Before, I mentioned that I had visited these planets every couple of years or so. With my age being over four hundred universal years, that equates to a fairly robust number of yes, over 100.

Am I receiving that number correctly, Antura.

Yes, there is much work to do, and for the most part, there is no need to stay at a planet for a long period of time as these planets are in an earlier stage of development than Earth.

And I assume you have kept a ship overhead doing research continually
over several thousand years for Earth?

Much more than that, Tom. We have had a research ship orbiting the Earth since the start of the Earth Experiment. We just rotate them every year to two years universal time.

What is the criteria to visit a planet?

You already know that we visit them quite some time before they are at a stage for space travel. The beings have to have a certain level of intelligence. Otherwise, the trip can be shortened, should we find they have limits.

Is this also part of perhaps a plan to have as many friends as possible?

A small factor these days, Tom, but yes.

How are these planets first identified?


We have research ships that visit solar systems and can quickly scan the planets, assuming that is the first time in that region of space.

How many first contact teams are there from the Sirius A, B, and C planets?

Quite a few, Tom, as don't forget that some of our planets are well over a billion years old. Use the figure of over 100.

I bet that's on the low side.

Yes, but let's start with that number.

[I've found that Antura likes to start low in order not to frighten us. He initially described his mothership as being a mile wide, and then later admitted it was three miles wide and twenty stories tall.]

Antura, you said before you have one or more plant beings on the ship.

That's correct. More than just a couple, Tom, as there are plants on
many worlds. One of the plant people sends its greetings and looks forward to your visit. You will be able to view its world.

I look forward to that someday.

I assure you it will happen.

Antura, will the Earth, in the future after the Explorer Race leaves, be positive or negative?

It will have a small amount of negativity, just as all the planets will have at the end of the Earth Experiment. What all of you are creating will affect not only this universe, but all the billions of other universes.

But will the Earth still be in the special space time continuum?

No, there will be no need for that.


Antura, you have said before that when we visit other inhabited planets we will still be on our various Time Lines. Is this because we are negative energy?

In a way, Tom. Here we do get into quantum physics. They are all connected together. As you were told before, all the initial planets you visit will understand they will have multiple visits from the different time line versions of yourselves.

How long will all of this information I'm receiving be viable?

Long, long, after you have transitioned, Tom. Just as your life as Strabo is still talked about today, hundreds of years later.

MBOs & BPs FOR NEW HOUSE, OIL CHANGE

This MBO story and the next one originally appeared last week in my Blog, which you can read in its entirety at http://www.thegentlewaybook.com/blog. Please send me your MBO and BP stories. They will inspire others to try The Gentle Way!

Emily writes: Great newsletter as always. Thank you. I have two BP stories for you.

1. Andrew and I have been looking for a rental house inland near the
Orlando area. Our intent was to find a safe home in a safe neighborhood and that the house meet our basic needs and some wants, and of course to have a home in which we both felt comfortable.

We looked at several houses each week for close to two months. We were either too late in putting in an application, or the rental agency never responded to our requests or questions, or we just didn't feel right about the house or the location, and in one house, the house was so dirty I felt grossed out just walking in it. We started getting discouraged since we wanted to be moved in by Thanksgiving or so. We kept saying our MBOs and even had some friends saying BPs for us to find the right home for us.

On Nov. 7th, I spent the majority of my day looking for a house. I found one that looked like it would do. Andrew looked at it that evening and we saw it together the next day. We both felt the house was very doable and it felt right. We put in the application for it and got the approval today 11/14. We plan on being moved in by this coming Tuesday, two
days before Thanksgiving.

2. My car needed an oil change; I called the mechanic who has worked on my cars for 7 years. They told me they could not get me in till next week, they were too busy this week. I wanted it done this week since we will be moving early next week out of the area. I decided to go to another location for the oil change. The mechanic there informed me that my car had the wrong oil in it, it must have happened at the last oil change. I questioned him about my car, he said since it was most likely just once that the error had been made, not to worry about it. Had I taken it to the old mechanic...they may have once again made that mistake, which could have caused my car some mechanical issues. I say MBOs every morning for everything I do, and everything I say, to work out greater than I ever expect or imagine. I always ask for my decisions to be for my highest good and most benevolent.

MBO FOR CLOUD COVER FOR DRIVE

Laurie writes: I know it might be unusual for someone to request an
MBO for the sun NOT to shine. I had to drive west at sunset and knew the low sun would be intense and would make visibility difficult. I requested an MBO to Gaia for cloud cover to block the sunlight when I needed to be on a certain road at that certain time. Gaia delivered. The timing was beyond dispute. Even the smallest MBO can make a big difference.

DO MED TREATMENTS AFFECT BALANCING?

John writes: Tom, I would like to know if getting medical treatment for my back lessens the balancing aspect. I received an injection and am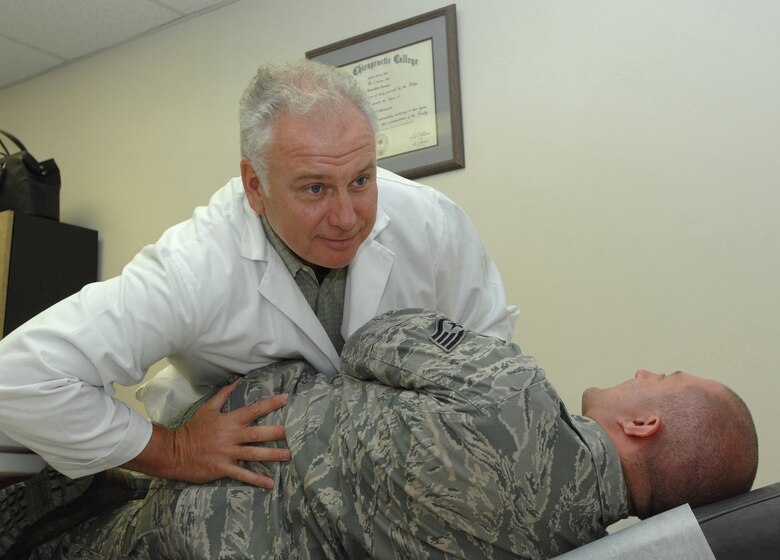 feeling better and hope my back will continue to improve. Have I in any way interfered with the proper balancing in this life? Should I have done nothing and continued to endure? Please ask Gaia or Theo for their insight.

Theo, does the treatment of health conditions lessen the balancing?

Balancing takes many forms, Tom. Having to treat a health condition is a form of balancing in itself. It takes time away from your normal activities to have to do this, so it is balancing on a physical level.

TWINS AND FUNNY PEOPLE

John writes: I've got two questions.

TWINS IMPERSONATING EACH OTHER.

One of the benefits Identical Twins have is that they can impersonate
the other twin. Is this on the soul contract as a gift for them to use for their benefit, or does it require balancing in future lives if they impersonate each other?

FUNNY PEOPLE

In this question I'm NOT referring to professional comedians, I'm referring to naturally hilarious, funny people that have us in hysterics when they've only uttered a syllable or just one word amongst their many jokes and anecdotes. What is it in naturally funny people's aura, is it a gift given to them as part of their soul contract to entertain their friends and family?

Gaia, is it a soul benefit for twins to impersonate each other? Or must
they balance in the future?

Being a twin is one of the list of experiences on Earth. How you handle that experience depends upon whether you will need to balance or not. If you use that to take advantage of anyone in any way, then there is balancing that must be done. Being a twin means that you have an earth life with someone closely tuned.

What about a soul contract to make everyone in your crowd laugh, but not professionally as a comedian?

This could be a life of studying, preparing someone for a life as a professional comedian. Comedy takes many lives of preparation before you try and make a living at it. In a way, it's the Wizard of Oz behind the curtain. There is much that you do not see that has gone on before to prepare for that period of time.

NEW ZEALAND UPDATE

Pete writes: Earlier this year, you mentioned about a major earthquake for New Zealand. Is this still on track, been delayed, or will not happen? If it is still to occur, approximately when and where?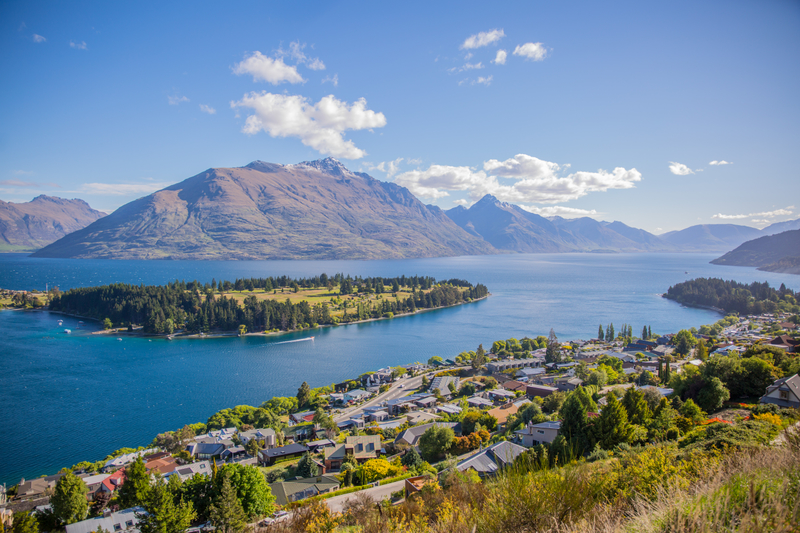 Thank you for all the great work that you do, and Love and Light to you and your family.

Gaia, did the probability of the quake and tsunami pass for New Zealand?

In a way yes, Tom, but not in the long run. You were just receiving that it would happen or occur much sooner than it actually will as don't forget there was an earthquake and tsunami shortly after you received that, just not the intensity that will occur one day.

SPECIAL NOTES:


If you are new to requesting Most Benevolent Outcomes (MBO's) and asking for Benevolent Prayers (BP's) for other people, you may also wish to SIGN UP FOR MY WEEKLY BLOG, which has nothing but GREAT MBO stories from all over the world. I typically post this one day after the newsletter goes out. And have you requested that I be your FRIEND ON FACEBOOK yet? Please do so. I do give extra information there. I also post on TWITTER.

If you know of Expos or groups looking for FEATURED SPEAKERS, let me know, or have them contact me. And if you listen to any good TALK RADIO SHOWS that you have not heard me on yet, let me know about them.

THE GENTLE WAY BOOKS

Don't forget that ALL THREE GENTLE WAY books are NOW AVAILABLE as Ebooks on Kindle and other services, along with my other two books! The books are great for presents for family and friends for birthdays and other special occasions! All three books can change lives!

REMINDERS:

BLOG: For those of you who are just learning about requesting Benevolent Outcomes, I have a weekly Blog now with information and stories sent from all over the world about using this amazingly simple, yet powerful spiritual tool. The link is www.TheGentleWayBook.com/blog.
TWITTER: You can now follow me on Twitter @TomTMoore33 .

http://www.TheGentleWayBook.com --Great resources: Sign up here for the newsletter. Sample Chapters of the first book, videos, Signs, Articles, Archived Newsletters, and more!

FACEBOOK: You'll find me here: Tom T. Moore Author so "Like Me" at https://www.facebook.com/TomTMooreAuthor/

BOOK EDITOR: Need an editor for your upcoming book? Email me. Ralonne edits my newsletter and edits books.

Keep sending those success stories in, as they inspire others to live THE GENTLE WAY!

Expect Great Things!
Tom
Tom T. Moore
TomTMoore6@aol.com
TheGentleWayBook.com
7801 Alma Drive, Suite 105-335
Plano, Texas 75025
United States