INCLUDED IN THIS NEWSLETTER:
PROBABILITY OF TRUMP INDICTMENT
CURE FOR HEARING LOSS ON THE WAY?
ABDUCTION OF JAYME CLOSS
KELSEY BERRETH DISAPPEARANCE
FREE ENERGY MACHINE UPDATE
CONVERSATION WITH LILAC SOUL
MORE QUESTIONS FOR ANTURA
MBO FOR MOVE
MBO FOR RETURN OF LOST PURSE
MBO FOR KIDNEY STONE REMOVAL
NEXT LIFE FOR PRES. GEORGE H. W. BUSH
BEINGS IN THE INTERIOR OF ANTARCTICA
MORPHING TO A CRYSTALLINE STRUCTURE
NATURAL DISASTERS
LIQUID MAGNESIUM FOR LEG CRAMPS
DARK ENERGY PRESENCE
BILLY JOEL
JOHN PRINE

Welcome to this edition of The Gentle Way Newsletter, and a special welcome to all my new subscribers all over the world. If you wish to subscribe to this F.R.E.E. newsletter, go to http://TheGentleWayBook.com and then click on the link in the Blue Box
on the right side of the Home page.

Thanks to all of you who subscribe to my newsletter. I have an insatiable desire to learn and know, and I learn right along with you when you send me your questions to ask in a meditative state. Thank you from the bottom of my heart! Keep sending in questions. But most importantly, don't just read and go on to the next blog or newsletter. Take part when I ask you to say a Benevolent Prayer (BP), as then you are contributing to make this a better world.

SPECIAL NOTES:

Eleanore reminded me that I have not mentioned a great resource on my website lately. You can click on my SIGNS tab, where you will find the following pages to print out:
REQUEST MBOs TODAY! Great reminder to help you get in the habit.

EXPECT GREAT THINGS! You need to say this each morning to be open to unexpected events in your life.
BENEVOLENT OUTCOMES PRAYER: Theo says this works for all your lives on Earth. Click here.

Want to know more about THE GENTLE WAY? I've had many requests to speak all over the country. For many of you who would like to see a presentation on The Gentle Way, I just did a worldwide Zoom presentation to members of AREI that is now posted on YouTube. It's 53:30, and includes a 30 minute presentation, plus questions afterwards. Click here.

Thanks to Carissa, my Blog is working again, and you can even sign up to receive email notifications and the link. Just go to www.thegentlewaybook.com/blog.

Gaia is saying that we ALL need to send light and love to the Earth each day. Please don't just sit there and read this newsletter and then go on. HELP MAKE THE EARTH A BETTER PLACE!

If you have been sending light to the world each day, then please add to what you have been saying and say this out loud each morning: "I now send white light and love to every continent, every island, all the rivers, lakes and streams, and all the oceans and seas, and I release this light to go where it is needed the most to light up the darkest parts of the world, thank you."

FIVE STAR REVIEWS

THE GENTLE WAY II: Aileen wrote: "This book is written by a truly
caring person who is sharing with us a method that will greatly bring satisfaction into our lives. He teaches us very simple ways to manifest what we need in our lives. Numerous positive testimonials have been written. I, personally, have received great results and some were downright amazing. Try it, you will like it."


FIRST CONTACT: Jan wrote: "This book if fascinating, informative and very recommended. The author shares extensive channeled information about alien cultures and a wonderful potential Earth visit. An amazing amount of detailed information is shared about other planets, humans and non-human lifeforms. If you are attracted to this information, you will not be disappointed by this book. Having read 2 other books by this author, I can recommend any of his excellent books."

WINTER SALE: Need ideas for Christmas giving? Just in time for the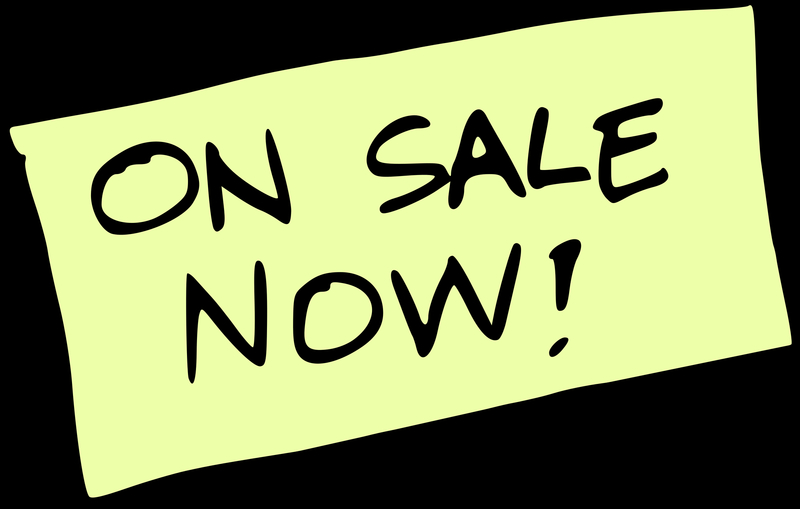 Holiday Season, my publisher, Light Technology, has 50% off on all my books, and all their others, if you buy six books, and 35% off for single purchases. What a great gift for your friends or relatives that can change their lives forever!

Go to http://www.lighttechnology.com/authors/moore-tom-t, where you will see all my books listed. To obtain the discount, enter "winter1950" at the checkout, or you can telephone 1-800-450-0985 to order my books.

FOLLOW ME: Have you "Followed" my "Tom T. Moore Author" Facebook page yet? I'm always posting something there, including Events, so "Follow!"

WANT TO KNOW MORE ABOUT ATLANTIS AND THE CONTINENT OF
MU? My latest book, "ATLANTIS & LEMURIA—The Lost Continents Revealed!" has so much information that has NEVER BEEN PUBLISHED in any other book on the subject! Read the REAL history of two societies that existed for over 50,000 years each until they destroyed themselves. Here are a couple of sample chapters. Click here.

And a quick explanation for my new subscribers. Theo is my own Guardian Angel (GA) with whom I communicate in meditation, along with Gaia, the Soul of the Earth, and my soul "cluster" brother, Antura (and a few others). Generally, I'll ask Gaia the earth questions and Theo about our lives. Now for some interesting topics of the week that YOU requested, and which will give you a DIFFERENT PERSPECTIVE:

PROBABILITY OF TRUMP INDICTMENT

Gaia, what is the probability of President Trump being indicted after he
leaves office?

A low probability at this time, Tom. Let's say less than 30%.

And I assume there is no change in the probability of impeachment that I previously asked?

Perhaps just a little higher, but not much. That does not mean the Democrats will not try. It's just a matter of votes. He did direct the payments to the two women.

CURE FOR HEARING LOSS ON THE WAY?

Rob writes: I recently heard on the news that a few pharmaceutical companies are on the verge of creating medicines that will reverse
hearing loss. They will supposedly be on the market in the next couple of years. These medicines will be able to regrow the tiny hairs in the ears that process sound. Can you please ask Theo if these medicines will work and be released in the next few years? Thank you so much!

Gaia, will the medicines, which are in development to cure hearing loss, prove to be successful, and if so when will they be brought out?

Not quite as soon as is hoped, Tom. There needs to be more testing and adjustments before they are ready to be introduced for treatment of hearing loss. That timing should be within the next two to three years—not so long, but longer than the drug manufacturer would prefer.

ABDUCTION OF JAYME CLOSS

Betty writes: The 13 year old in question is Jayme Closs. Her abduction has made national news and is often mentioned by Chris Kroeze, a current contestant on The Voice this season. Jayme is from Barron, WI, a small town up in the northwest about 2 hours from Minneapolis/St.
Paul.

On the night of October 15, the front door of the family home was kicked in, a 911 call was placed from there about midnight, but no one spoke. Only a lot of hollering was heard. The police arrived approximately 4 minutes later, finding both of Jayme's parents shot (killed) and Jayme was gone.

What can Gaia tells us if anything? When googling the situation, other psychics have offered their "view" of what happened, but to date there is NO CLUE as to where Jayme is, alive or dead.

Theo, is Jayme Closs still alive after her parents were killed and she was abducted in Barron, WI?

At this time, yes she is, Tom.

That's all Theo would tell me. Soul contracts are at play here.

KELSEY BERRETH DISAPPEARANCE


Theo, what happened to Kelsey Berreth, in Colorado?

Yes, police are investigating her boyfriend, and more information will be released to the public soon.

FREE ENERGY MACHINE UPDATE

Cassidy writes: I love your newsletter and thank you for continuing to put out such great stuff.

What is the current timeline on free energy? Gaia had said 5 years, but that was a while ago.

Gaia, have we moved within three years yet for the announcement of a
free energy machine? I assume this might be tied to probabilities.

Yes on both counts, Tom. The highest probability will be for the free energy machine to be announced towards the end of the third year—that would make it towards the end of 2021, but could slip into 2022.

Is this being developed in someone's garage or work place, or by a company?

More the latter, Tom. It is cloaked in secrecy.

I thought it would be the former. Am I receiving correctly?

Yes, Tom. Keep in mind this will be released to the world.

CONVERSATION WITH LILAC SOUL

Reena writes: I wanted to know when it comes to flowers, why is it that there are certain types that we love so much? My favorite are lilacs. Could you ask the lilac soul why does it choose to have such a short span of life during the spring? I really enjoy their beauty and fragrance, but they only last a short while.

Good morning, Tom. Lilac Soul here.

Good morning, Lilac Soul. I have just a few questions.


Understood, Tom.

Are you the soul just for Lilacs, or do you ensoul other flowers too?

Yes, Tom. I do ensoul a whole slew of flowers. I do love variety, and as you have been told before, Creator loves variety, so I am able to express myself quite well on this planet.

I suppose many of the flowers I would not be familiar with?

Some you might, but you are not educated about plants, so that would be –is– understandable.

How many varieties of flowers then?

Several hundred. Yes, you are receiving me correctly, Tom. As I said, I like variety. If you were to study flowers, you will learn there are thousands of varieties of flowers all over the world.

I was asked why Lilacs have such a short time they are open to the world.

It does create joy in humans who admire them and cherish their brief
season. If they were around all the time, they would not be looked upon as something special. I like that response—that reaction.

On the planet you come from, do you appear the same?

No, my planet has limitations, so I jumped at the opportunity to contribute here on Earth.

That's all my questions, Lilac Soul, I will still call you.

Thanks, Tom, for the invitation to widen your readers' knowledge about the plant world. There is much more than meets the eye, you could say.

Good life.

And to you and all your readers now and in the future, Tom. Take good care of us and we will bring you beauty as long as you are on Earth.

Thank you.

MORE QUESTIONS FOR ANTURA

For my new readers, Antura was introduced to me by Theo in 2008. He is not only a member of my soul "cluster," but in his present life, he is an amphibian, born on the planet Nommo, in the Sirius B Star System. In his 800 lives on Earth, his soul interest is exploration, so it stands to
reason that he is putting that interest to good use as part of a "first contact" team, contacting newly emerging societies long before they are ready for space travel. He's orbiting the Earth right now in one of those humongous motherships, with a crew of 900 plus their families totaling 1,500, doing millions of readings each day, studying how we are the first society in any universe to conquer living in a negative energy. You can read more about him in my book FIRST CONTACT: Conversations with an ET. Here are more questions this week.

Good day, Antura. Trust you are enjoying the trip.

Yes, Tom. Lots of work, but that's what we volunteered for.

Antura, did Bob Lazar have it correctly about the power supply of an ET craft?

Yes, fairly close, Tom. Keep in mind that this was an earlier craft and did
not have the capabilities of later versions. And this is but one model developed by one society.

Here are a couple of links to interviews with Bob Lazar:

Area 51: Click here.
Space Craft: Click here.

[I am including Anna's full name as it has appeared previously about her amazing work in drawing spirit guides.]

Anna writes: It's Anna Trew here, the Spirit Artist you wrote about in one of your July newsletters this year. I hope you don't mind me emailing you, but I had some photos I would like to share with you. I'm hoping you may be able to shed some light on the topic. Please find attached three images.

Basically, a few years ago I woke up to find the strangest bruise on my leg. I was utterly baffled to how anyone could achieve such a bruise and it was not there the night before.

I took a photo and managed to find a website which reported the symbol
as alien.

Quote...."After running the received radio transmission through a spectrograph the findings were of huge interest to the investigation, and the whole team involved. The spectrograph revealed images that have been embedded within the transmission. These are the images that we have as of yet isolated, and at this point the 'symbols' are alien to our understanding."

I've only shown a few people including one of your many fans
who I did a guide portrait for. She was shocked and suggested I mail the images to you. It would be utterly fascinating/amazing to finally get to the bottom of what the symbol perhaps means and how and why it was put on my body?

Antura, why did Anna Trew have a bruise in the shape of an "Alien Symbol"?

That was done with her soul's permission, Tom. It was to connect her to not only that, but the other symbols. On a subliminal level she understands those symbols. She
may wish to meditate on those.

Sharlene asked this question on my Facebook Tom T. Moore Author page:

Antura, are we the only planet that has bed bugs and lice? Or will we find a version of them on our travels to other solar systems?

Good question, Tom. Yes, you will find a version of these little creatures in your travels. They are not harmful, but you will see the resemblance, as they are larger on their home world.

I'm sure that's just what we all wanted to hear—bed bugs and lice are larger on their home planet!

Peggy writes: My grandchild has had many experiences on the ships.
Recently she experienced: Vibrating, then her light body floating up. Then on the ship, receiving implant by beings that seemed insectoid. They showed her that they are helping humans' physical bodies. They were very kind and felt loving. Can you tell us where they are from, and who they are, and their mission? Anything available is appreciated.

Antura, Peggy says her granddaughter has been taken aboard a ship—or at least her "light body," and received an implant by "insectoids." Did this happen, and if so for what purpose, who are they, and where from and their mission?

Yes, Tom this occurred. This is the first time we have covered that there
is a wide range of beings who are taking part in the Earth Experiment, including bird beings and insect beings, along with the aforementioned Reptilians, Sirians, and Pleiadians among others. The implant is for her benefit, and is not what has been termed in the past a tracker, although it also has that function incorporated to assist in monitoring her. They are not in any way a threat to her. They, like a number of others I mentioned, want to obtain the maximum results now that you are in the fifth focus. They are part of the Federation.

Any word on Disclosure? Are we having to wait for our vibrational level to rise to some point?

Yes, and you are almost there, Tom. Glad you finally put the two together as I cannot discuss if you don't ask the question.

Well, you could have tipped me over with a feather. I've been hearing a little "whisper in my ear" to ask this for several weeks, but resisted, as I did not want to ask for an update.

MBO FOR MOVE

This MBO story and the next two originally appeared last week in my Blog, which you can read in its entirety at http://www.thegentlewaybook.com/blog. Please send me your MBO and BP stories. They will inspire others to try The Gentle Way! You can now, for the first time, sign up to receive notification of the Blog, along with a link.

Emily writes: I have another MBO to share with you. Andrew and I rented the moving truck on the Monday PM (week of Thanksgiving), this meant we only had 24 hours to pack up the truck, drive 2 hours to our new location, unpack and drop off the truck without having to pay for a 2nd day.

We unloaded the truck and had one hour to drop off the truck at the
designated location, open till 7PM. We went to that location and were told to go to another one, a street away. We tried to find the other location, per their directions, and could not find it; it was fully dark by then since it was almost 8PM. We just figured it would have to be done in the AM and would most likely be charged an extra day. I said an MBO asking for assistance in not being charged the 2nd day before going to sleep that night.

Andrew called U-Haul early the next AM (Wednesday) and asked where we could drop off the truck. We were given a totally different drop-off location this time. We said MBOs, again requesting that U-Haul would work with us and not charge us for the 2nd day, since it was not our fault the first designated drop-off told us they couldn't take a 2nd drop-off truck for the night. When Andrew explained what had occurred the evening before, they took off the 2nd day charges and the extra mile charges since we had done so much extra driving to locate and get to a drop-off station. The only charge they were not able to take off for the 2nd day was the insurance, which makes sense. I use MBOs all the time, no matter how small or big the issue or situation may be.

Thank you, Tom, for sharing how MBOs and BPs work with those of us who want to learn.

MBO FOR RETURN OF LOST PURSE

Joan writes: Thank you for all of the wonderful information that you provide for us. I want to tell you about my MBO that was answered within the hour of my having asked it.

I was shopping, and when I arrived at my car to leave, normally the first thing I do is put my purse in the car. This day I did not. I unloaded my basket, parked my basket, got in my car and left. I arrived at the grocery store. Looked down to get my purse. It was not there. Needless to say my purse was gone. Everything was in my purse. All identification,
c-cards, $1,000 dollars were in my purse.

I immediately headed back to the store I just left. I started saying my MBO out loud. I kept repeating the MBO over and over. I called on my GA and all people that believe for help. When I got to the store I checked the parking lot and went into the store to see if it had been turned in. Nothing!

I went home and was hysterical. I told my husband about my problem. We went into the house to start making the phone calls to stop all the cards. His phone was ringing, and it was the police wanting to know had I lost a purse. He told the police we would be there in 10 minutes. The policeman said a lady turned it into him, and said she found it buckled in the shopping cart. All I could say was thank you, thank you, for the awesome answer that the GA did in answering my urgent MBO. Tom, they work in the most awesome way. I think my GA knew my desperation and stepped in and took over. (Everything was in my purse). Keep up your amazing work.

MBO FOR KIDNEY STONE REMOVAL

Anna writes: My husband requested an MBO for a kidney stone surgery.
He was told there was a 5% chance that the stones could be removed without having to put in another stent and/or without requiring another surgery. I'm so very thankful to share that he was part of the 5%.

NEXT LIFE FOR PRES. GEORGE H.W. BUSH

Diane writes: With such a big send off for G. H. W. Bush, will this soul be reunited with his wife (smile), and what does the future hold for him? Or is it too early to say right now?

Another question: Will more companies go out of business because of AMAZON or will they just buy out more? How will the post office survive
with them?

Theo, what will be the next life for President George H. W. Bush?

As his soul interest is government, Tom, it will be on another continent, but yes, in the future and not the past. It will be a life much simpler than the demands of his life he just completed. As has been noted by many people, he was a good man. His next life will be learning about another culture, and how government works there.

Will Barbara Bush again be with him in the upcoming life?

No, but they will still have a number of lives together. Next time around she will be a man.

Theo, will the post office survive, or how will it change?

It will survive for a while, Tom, but your method of communication is evolving as we speak. The postal service will not survive in its present form. You will see the number of deliveries per week reduced as the amount of mail decreases, before it ceases altogether.

I didn't include a question about Amazon, as we can all see companies going out of business because of Amazon's presence now and into the future.

BEINGS IN THE INTERIOR OF ANTARCTICA

Fred writes: Is there some type of civilization living under the ice in Antarctica?

Gaia, any advanced civilization living in the interior of Antarctica?

No, Tom. Not at the present time.

I would have thought, with over 20 societies living in the interior, one or more would have been under that continent.

Yes, but you asked about an advanced civilization, Tom, and actually in relation to those that have made contact in the past, and I will say that
any society living in the interior would not be part of the Earth Experiment and would not be considered advanced in your terminology. They would also be on another focus, and would want to have nothing to do with you humans.

[Later session]

Gaia, not on the list, but a follow up question. I had previously asked about a society living underneath the Antarctic continent and you implied that they are not highly developed. I'll look back at your previous answer, but was I to understand that they are not an advanced society of beings?

Quite so, Tom. These are simple beings, again not part of the Earth Experiment, and wish to have nothing to do with anyone on the surface. I allow them to be there as they do no harm to me.

Will we ever contact them?

Not in the next few hundred years.

MORPHING TO A CRYSTALLINE STRUCTURE

Augie writes: A question for Theo about carbon DNA and its conversion to a crystalline structure. I have being saying a mantra to convert my DNA to a crystalline structure. I see a lady that does energy work on me every three or four weeks; she does not know about
this mantra that I am saying, but she frequently notes that one or more
of my chakras are no longer round but are more rectangular in shape and sometimes will be situated from vertical to horizontal on my body.

Is this shape change in the chakra an effect of the mantra and if so, should I ask her to not realign the chakras? Is there any harm in humans attempting to move their DNA to a crystalline structure or nature?

Gaia, is it OK to realign chakras or to move DNA to a more crystalline structure?

It has long been known that you can realign chakras so that they perform better. You can request MBOs to align your chakras. You are all moving to a more crystalline structure, and you, again, can request MBOs to do so in the most benevolent way possible. In reality this will occur for everyone, but there are always those who are a little bit ahead of the transformation.

NATURAL DISASTERS

This question came from Colleen—just can't find the email.

Gaia, is there something you have not "spoon-fed" us yet about why we need to experience natural disasters?

Why must we experience them, just because they happen on Earth?


Perhaps a little more information, today. Although it is impossible for you to see when these natural disasters—your term—occur, they occur differently on different levels of focus. You are able to experience this on a third dimensional or even fifth dimensional focus. On higher levels of focus they occur differently. Remember that your souls are learning how all of this works, so that when you all meld one day you will understand how everything works on all dimensional levels. This is all part of your souls' training. You could experience an earthquake, tsunami or volcano eruption in a quantum state, but that, as you can imagine, does not give your souls the experience of having a fragment of itself experience it in the third dimension. That actually is a good question, Tom, but difficult for most of your readers to understand or accept when you must experience it in your current, past, or future lives.

LIQUID MAGNESIUM FOR LEG CRAMPS

Nancy writes: I love reading your newsletters! They are fascinating.

My question is this: Tim, my husband, sometimes gets terrible leg cramps at night. So, after trying a number of things that didn't work, I bought some liquid magnesium. The next time Tim had leg cramps, I put it on and the cramps went away amazingly quickly. So, I showed him where it was, and told him to use it if/when he had another leg cramp
episode. He did, but it didn't work when he applied it! So, the next time I applied it for him, the cramps went away again. I find the thought amazing-because we have both been told we're healers - but is it because I am applying the magnesium that it works for him? Why doesn't it work when he does it?

Not sure what's going on here! Thanks so much for all of the help you offer us, Tom!

Gaia, why does the application of liquid magnesium by Nancy work when she applies it to her husband, but does not when he applies it?

She is on the right track, Tom. The healing energy she radiates enthuses the liquid so that it works at a higher level than when her husband applies it to himself. If you recall, it has been demonstrated that if you bless contaminated water it can turn crystal clear. You have much more power in your hands than you realize at this juncture. At the present time, you can bless an ointment before applying, or request an MBO that the ointment or liquid or whatever operates at its highest and best level. Most will notice a difference.

DARK ENERGY PRESENCE

Louise writes: My partner and I each had experiences last night where we were semi-conscious, floating a little without our physical bodies moving, and each of us had some sort of dark energy located near our brows. His manifested in puffy black clouds with red eyes in his hair and mine was a pressure bearing down on my forehead. I kept pulling a cover of light over me as I was not certain what was happening, which is probably why I wasn't as scared as my partner was. Imagine our
surprise when we talked about our "dreams" the next morning! Can Theo or anyone give any insight into this experience or how to work through it?

Thank you very much for your time and all the work you do.

Theo, what was the dark presence around Louise and her partner one night?

Something not to be messed with, Tom. She was correct to surround herself and partner with white light. She should also send white light to this dark presence and it will retreat. These negative spirits are always looking for a way in, shall we say, and were sent packing, but we do suggest that she sends white light to the world each day and surround both of them in white light each morning and night. Sometimes these spirits are attracted to a home because of something that occurred there in the past. Using sage to clear a place is always wise.

BILLY JOEL

Kurt writes: I heard an interview with Billy Joel the other day talking
about how when he was six or seven years old he would make up his own music when learning to play Mozart because he got bored with what they were teaching him. He played what he had created, and it was just amazing. To me, this suggests a prodigy. Was he someone famous in the past, and if so, will you tell us who he was?

Theo, it was reported that at an early age Billy Joel began composing his own music. Is he a young, medium, or older soul, and has he had any previous lives that we would recognize.

He is in the first quadrant of a medium soul, Tom, so he is entering a phase in his lives where he can have a significant life, with not as much turmoil as in his earlier lives. Naturally, with music as his soul interest, he has played a variety of instruments in the past, and has composed in the past, although neither you nor your readers will recognize the music.

JOHN PRINE

Theo, has John Prine been around all this time on Time Line 6?


Yes, but he is much more well-known on upper time lines. That has bled through to this time line.

Would this be considered a significant life?

Quite so. He is a medium soul that has had many lives as a wordsmith.

His writing reminds me of Bob Dylan. Here is a mix of his songs: Click here.


SPECIAL NOTES:


If you are new to requesting Most Benevolent Outcomes (MBO's) and asking for Benevolent Prayers (BP's) for other people, you may also wish to SIGN UP FOR MY WEEKLY BLOG, which has nothing but GREAT MBO stories from all over the world. I typically post this one day after the newsletter goes out. And have you requested that I be your FRIEND ON FACEBOOK yet? Please do so. I do give extra information there. I also post on TWITTER.

If you know of Expos or groups looking for FEATURED SPEAKERS, let me know, or have them contact me. And if you listen to any good TALK RADIO SHOWS that you have not heard me on yet, let me know about them.

THE GENTLE WAY BOOKS

Don't forget that ALL THREE GENTLE WAY books are NOW AVAILABLE as Ebooks on Kindle and other services, along with my other two books! The books are great for presents for family and friends for birthdays and other special occasions! All three books can change lives!

REMINDERS:

BLOG: For those of you who are just learning about requesting Benevolent Outcomes, I have a weekly Blog now with information and stories sent from all over the world about using this amazingly simple, yet powerful spiritual tool. The link is www.TheGentleWayBook.com/blog.
TWITTER: You can now follow me on Twitter @TomTMoore33 .

http://www.TheGentleWayBook.com --Great resources: Sign up here for the newsletter. Sample Chapters of the first book, videos, Signs, Articles, Archived Newsletters, and more!

FACEBOOK: You'll find me here: Tom T. Moore Author so "Like Me" at https://www.facebook.com/TomTMooreAuthor/

BOOK EDITOR: Need an editor for your upcoming book? Email me. Ralonne edits my newsletter and edits books.

Keep sending those success stories in, as they inspire others to live THE GENTLE WAY!

Expect Great Things!
Tom
Tom T. Moore
TomTMoore6@aol.com
TheGentleWayBook.com
7801 Alma Drive, Suite 105-335
Plano, Texas 75025
United States