INCLUDED IN THIS NEWSLETTER:
MEDICINAL HERBS TO FIGHT CORONAVIRUS?

ALTERING MURDERERS' DNA STRANDS

MORE ON CLEOPATRA AND ANTONY

LEMURIA CONNECTED TO THE "LONG PAUSE"

MORE QUESTIONS FOR ANTURA

MBO TO FIND LOST MONEY

MBO TO FIND GAS STATION

MBO FOR SCIATIC PAIN TO LESSEN

MY LIVES WITH RALONNE

JOURNEY ON EARTH

HOW MANY GUIDES DO WE HAVE?

OPRAH WINFREY AND HARRIET TUBMAN

COMPASSION AND MR. ROGERS

OUR WORK DURING DREAMTIME

DR. TODD OVOKAITYS

VOTING FOR WOMEN

PRESIDENT JOHN F. KENNEDY

Welcome to this edition of The Gentle Way Newsletter, and a special welcome to all my new subscribers all over the world. If you wish to subscribe to this F.R.E.E. newsletter, go to http://TheGentleWayBook.com and then click on the
link in the Blue Box on the right side of the Home page.

Keep in mind that I've been told that no one is perfect that does this work. And keep sending in questions. But most importantly, don't just read and go on to the next blog or newsletter. Take part when I ask you to say a Benevolent Prayer (BP), as then you are contributing to make this a better world, and it does raise your own vibrational level (aka
"Ascension").

SPECIAL NOTES:

Here is an unsolicited 11 minute video by Veronica, at The Wholeness Shift, on
the benefits of requesting MBOs. Click here.

Springtime will be here before we know it. Just remember that it is also time for severe storms. Be sure to request Most Benevolent Outcomes for your safety, your home, and all the homes around you.

For those of you on Quora, I occasionally answer questions posed there. Here are new ones. You can "follow me," and if you do, please "upvote" my answers. I do this to reach a different group of people and grow the newsletter. So far, I have had over 1,200,000 views of my answers.

WHAT IS YOUR PERSONAL EXPERIENCE WITH WALK-INS? Click here.

CAN I CONTINUE TO REINCARNATE IF I'M AN OLD SOUL? Click here.
HOW WILL PEOPLE REMEMBER US IN THE FUTURE? Click here.
DOES REINCARNATION APPLY FOR EVERY SOUL ON EARTH? Click here.
WHAT IS ATLANTIS? WHERE IS IT NOW? Click here.

Many of your questions are taking about three weeks to respond to. If you are over five weeks, you can always email me to ensure your questions did not go into the Twilight Zone!

You can sign up to receive email notifications and the link when I post my MBO and BP Blog on Saturday. Just go to www.thegentlewaybook.com/blog.

ARE YOU SAYING THE MORNING BENEVOLENT PRAYER? Please say this out loud each morning: "I now send white light and love to every continent, every island, all the rivers, lakes and streams, and all the oceans and seas, and I release this light to go where it is needed the most to light up the darkest parts of the world, and I send white light and love to every single person and being I
meet or encounter today, thank you!"

My latest book, "ATLANTIS & LEMURIA—The Lost Continents Revealed!" has so much information that has NEVER BEEN PUBLISHED in any other book on the subject! Here are a couple of sample chapters. Click here.

And a quick explanation for my new subscribers. Theo is my own Guardian Angel (GA) with whom I communicate in meditation, along with Gaia, the Soul of the Earth, and my soul "cluster" brother, Antura (and a few others). Generally, I'll ask Gaia the Earth questions and Theo about our lives. Now for some interesting topics of the week that YOU requested, and which will give you a DIFFERENT PERSPECTIVE:

MEDICINAL HERBS TO FIGHT CORONAVIRUS?

Bridget writes: I want to ask if there is a medicinal herb that people can use to
stop the Coronavirus or to reduce symptoms?

Gaia, is there a medicinal herb that can be used to stop the Coronavirus, or lessen the effects?

There are one or two that can lessen the effects. The major emphasis will be in discovering a quick cure. Only in hindsight will alternatives be discovered.

ALTERING MURDERERS' DNA STRANDS

Gaia, when will murderers' DNA be able to be changed so that they are no longer a threat to society? Will it be before or after they have committed an act of violence?

Before, Tom. Their DNA aptitude for violence will be identified at an early age 
and be changed. It will be a screening process for all children, and it will be a simple adjustment. How long in the future, you ask? It will be around the same time they learn how to adjust to cure other diseases, but perhaps just a little later. Therefore, put that about 60 to 70 years in the future. Quite soon as we see it. It will be one of the greatest accomplishments of this century. You can have your readers say a BP for this to happen even sooner, as keep in mind many people will read your newsletters in the future.

Let's say this out loud: "I ask any and all beings to aid and assist in remaining completely healthy, and for cures for all diseases to be discovered even sooner than we can hope for or expect, thank you!"


Mantej asked what will be the find of the century?

Theo, what will be the find of the century?

There will be many, but obviously we can refer to the manipulation of the DNA strands as one of the top three. We have already mentioned the free energy machines as being a game changer.

MORE ON CLEOPATRA AND ANTONY

John writes: More on Cleopatra's Tomb

1. Will tourists be able to visit Cleopatra and Mark Antony's tomb just like we can already visit King Tut's mummy in his tomb in the Valley of The Kings, or will their remains be transported to, and put on display, in the museum in Egypt for the viewing public?

2. In 1-2 years' time when they announce they have found her tomb, will they
declare that they found the tomb a few years earlier or will they lie and say they only just found it?

Gaia, what is the probability of Cleopatra's and Antony's remains staying in the tomb, or will they be taken to a museum for display?

The probability—the highest at this time—is that they will be taken for display, similar to what they did with King Tut.

Will they say they just discovered the remains or admit they had already found them?

There will be no reason for them to lie. People will understand the caution they had.

LEMURIA CONNECTED TO THE "LONG PAUSE"

Shannon writes: Thank you for doing what you do and bringing wisdom to the world! I and my family have been adding MBOs to our daily lives now for several years due to you! I have a few questions for Gaia if you have time:

I was watching Moana recently and then did some research around Pacific
Island sea voyaging. I ended up reading this article from Smithsonian and got to wondering about what historians call "the long pause," which refers to the time when Polynesians stopped voyaging and exploring the Pacific Island region. Can Gaia shed some light on why the voyaging stopped for about 2000 years and then why it started up again? (I didn't find anything in the archives on this topic.)

Gaia, was the "long pause" when the Polynesians stopped voyaging related to the sinking of Mu?

That is exactly correct, Tom. Glad you connected the dots. Just as when the continent of Atlantis first broke apart around 31,000 years ago, there was a time 7,500 years ago, after the Lemurians destroyed themselves, and when the Pacific Ocean was filled with floating debris. This went on or covered thousands of miles as currents carried this debris and filled these currents to the point where the Polynesians were in risk of their lives. It was as if there was floating ice, but this was debris that took a long, long time to finally sink.

MORE QUESTIONS FOR ANTURA

For my new readers, Antura is a member of my soul "cluster" and after 800 lives on Earth with a soul interest in exploration, he's putting what he's learned to good use as a member of a "first contact" team that goes to planets whose societies will one day in the future travel to the stars to introduce themselves, along with studying them and their planets. You can read much more about him and his travels in my FIRST CONTACT: Conversations with an ET book. Here
are questions I asked this week.

Nancy writes: Thanks so much for all of the wonderful information that you bring us every week! I love it!

I have a question. Quite a while ago, I wrote you about a location around Baton Rouge, LA, where I tended to forget where I was. You said that it was a null spot in the energy, I think. Well, I'm having a similar experience now in the Albany area. It has occurred when I'm driving westbound on interstate 90 in between exit 3 and exit 1 South. Suddenly, I just don't know where I am. The first time it happened, I told myself that I still knew how to drive, and that it would come to me. And it did. The next time it happened, I told myself to cut it out. I told myself that I knew where I was and to stop trying to confuse me. My awareness of where I am comes back a lot faster when I do that! Anyway, I wanted to ask you if this is another blip in the energy in my area.

Antura, Nancy had another null in memory or energy, this time near Albany, NY. Would this be her or an outside influence?

An outside influence, Tom. Most people do not notice these small changes, but her antenna is up, shall we say, having had this happen in the past. Again, most people ignore these slight changes in energy.

THE UNITED KINGDOM IS RELEASING 60 YEARS OF UFO REPORTS
ONLINE

Click here.

Antura, did the ET negotiators for the UK have anything to do with the UK deciding to release all their files on UFO sightings in a few months?

Yes, they encouraged it. It will give researchers much to pore over. And yes, we, like you, consider this a positive step.

Any chance others will follow, such as Canada, or Australia/New Zealand?

Yes, they are considering doing this as we speak. This is a breakthrough, we all agree.

Any other countries I have not mentioned?

Perhaps Brazil. We'll see.

When the UK releases the UFO files, I assume Russia will not?


No, there is a chance there too, Tom. But the probability is still low at this time. Shall we say conditions are quite fluid right now.

I saw one report that UFO sightings were up last year, yet it does not seem so.

Yes, the number is still quite low, and I did bring your comments to our last meeting. Keep in mind, Tom, they go on statistics of readings.

Yes, they are bean counters, we would call them. Sometimes you have to push the envelope. Progress, as you know, Antura, is not made sitting on your hands. One has to be a little bold.

I agree, Tom, from my perspective as an explorer in my Earth lives.

Take it from a guy on the ground. More people will change their thinking if given just a few thousand more sightings.

Noted.

UFO 'Bigger Than Earth' Flying Past the Sun 'Spotted' by NASA Observation
Mission

Click here.

Antura, was that a giant ET ship that was seen in NASA footage crossing the sun?

Quite so, Tom. And to answer your next question, it was not a Federation ship, but one from another galaxy, but obeyed our restrictions on how close it could travel in regards to the Earth. Naturally, they have the capability to send out ships to study here if needed, but they were content to ask for more information, which we (meaning the Federation) were happy to give.

That is such a giant ship it appears, Antura.

Correct, Tom. It is but one of many self-contained ships, where not only is their ship well over a billion years ago (you can triple that time if you wish), but the people are one of many that live their whole lives on the ship as it travels through the cosmos. May I also say that they are no threat to Earth. They were passing by and wanted to learn more about the Earth Experiment. One day in the future you will, meaning the Explorer Race, visit ships like this one as part of your work in spreading small bits of negativity.

MBO TO FIND LOST MONEY

This MBO story and the next two originally appeared last week in my Blog, which you can read in its entirety at http://www.thegentlewaybook.com/blog. Please send me your MBO and BP stories. They will inspire others to try The Gentle Way! You can now sign up to receive notification of the Blog, along with a link.

Gayle writes: Last week I had to withdraw $630.00 to immediately take to pay
cash for moving. It was in a bank envelope, and I laid it on my seat of the car. I drove a few blocks and realized it wasn't there! Searched - not there. I requested an MBO to find the money. Back to bank to ask if perchance someone had turned it in. The ONLY thing that could have happened to it was to fall out on the ground when I opened the back door to get a drink of water. The sympathetic girl had the surveillance video pulled up, so they could see who picked it up. I was not seeing any hope at all, and my mind went through "what will I do now," since I had NO way of replacing the money.

After waiting an hour or so for them to review the tape, I went back to the car to look again. A few minutes later the bank girl came out to my car. There were no signs that I dropped it or anyone picked it up. I looked everywhere again on the driver's side of the car, since I had a bag and boxes in the passenger seat, AND I had only had it or seen it in my driver's seat. After rechecking everywhere the girl suggested, I was baffled. She then asked permission to open the passenger door and look there. She reached in, moved a bag and found it!!! I was so grateful! It truly seemed like a miracle to me. I forgive myself for having the doubts about the MBO. Thank you, Universe!

MBO TO GET TO GAS STATION

Siddharth writes: My wife had almost run out of gas / petrol in her car, but gas
station was nowhere nearby. She said an MBO for her car to continue running, and after sometime she was able to reach the gas station and was able to refill her car. She was very thankful to her GA for the help.

My Mom's hand was paining her a lot. She said an MBO to feel better and next moment her pain reduced by 90 percent and more. She was very surprised, and of course thankful!

MBO FOR SCIATIC PAIN TO LESSEN

Jodi writes: I just said an MBO for my sciatic nerve about an hour ago, the pain has shifted a great deal... not completely gone, but I am so grateful to The Angels. Thank you, and I did ask to be completely healed from the pain.

MY LIVES WITH RALONNE

Ralonne has been editing this newsletter since August 2012, and has never asked for anything. She has also edited a couple of my books before they went to my publisher.

So, I thought it past time to ask what our association has been, and will be in the future. I think this is a teaching moment to show you how we work with other soul clusters in many lives.

Theo, will I assist Ralonne in a future life?


Oh yes. You two have worked together in several past lives, so you will return the favor to her in a different way, in a future life. These lives date all the way back to Atlantean times. She was a scribe then too, but in other lives she is a writer. This is a life of preparation.

What quadrant is Ralonne on?

She is in the last quadrant of a new soul. She is making good progress.


Will all her lives be in the future, and if any in the past, how far back?

Yes, with many lives to go, she will have a variety in the past and future. You might say the time periods will greatly vary, even going back to ancient times. This is not unusual when you consider how many lives she has to go.

You said this life was one of preparation. What is she preparing for?

A significant life in the past—not future. She will be a well-known writer.

Ralonne is available to edit your book. This is especially important for self-publishers.

JOURNEY ON EARTH

Helen writes from Australia: How accurate is Matt Kahn's view that our body is the one having a healing journey on Earth and our consciousness is like its spirit guide? He seems not to advocate Karma as a real process. I'd be grateful for
Antura s perspectives.

Gaia, how much validity is there to the theory that our body is the one having a healing journey on Earth and our consciousness is like a spirit guide?

Not so much, Tom. There are many theories, and this one has a little validity, but not a lot. May I remind you that it is up to you to decide if a message resonates with you, or do you feel sort of a heartburn? Where does this account for the input from your soul or guardian angel? It tries to wrap things up with everything self-contained in your body.

HOW MANY GUIDES DO WE HAVE?

Theo, some people believe they have perhaps a hundred guides. Would that be
true?

No, Tom. Certainly there are souls who have a few more guides than you do, and there are specific reasons for each one of those, but overall, guides appear for specific purposes—not to sit around like an audience to see what you do next. There is no need for a large group of guides as keep in mind your guides are quite capable of giving you the information you need. Sheer numbers would clutter up the process as each one would clamor to be heard.

OPRAH WINFREY AND HARRIET TUBMAN

Tim in Ohio writes: Thanks for all you do to help us to bring light to this world, and to all worlds. A recent movie about Harriet Tubman, called 'Harriet' is now on DVD. Here is a quote from her: "Every great dream begins with a dreamer.
Always remember, you have within you the strength, the patience, and the passion to reach for the stars to change the world."

This is the exact same message Oprah Winfrey has given all her life. Is Oprah the reincarnate of Harriet Tubman?

Theo, is Oprah Winfrey the reincarnation of Harriet Tubman?

No, Tom, but a good guess from your reader.

Has Harriet reincarnated in this time period?

Not exactly. She will be a he next time and he will continue to work for equality, just in a different venue, shall we say.

Will this be India, or perhaps China?


India was a good guess, Tom.

Oprah Winfrey is having a significant life, as you might expect. She is in the middle quadrant of a Middle soul. She still has much to accomplish in her future.

When you say middle quadrant, is that two or three?

Three, Tom. You were not quite receiving the number, but I knew you would ask for clarification.

COMPASSION AND MR. ROGERS

Jen writes: I recently watched both movies about Mister Rogers that came out over the last few years and keep thinking about how special Fred Rogers was. He seemingly embodied compassion and emotional healing.

I keep wondering about that spirit of the word, Compassion, who works very
closely with our creator - the one that medical medium, Anthony Williams, is in touch with. Is Fred Rogers connected to that spirit of Compassion in any particular way? What quadrant was Fred in and will he be doing more of this type of work in the future? Was he one of the older souls who came in to help us through the Harmonic Convergence?

Theo, is there a being known as "Compassion?"

No, Tom, but as said before, Creator has emissaries that assist in bringing this energy. Creator has attracted many beings that have offered their assistance. Your Uncle Zoosh—another creator—is a prime example. Still, for the Earth Experiment, there is no need to add more energies than are present.

What quadrant is Mr. Rogers on, and what is his soul interest?

He is, Tom, on the first quadrant of a medium soul. He has learned to have compassion, and to teach this to all those he contacts. And that is also his soul interest—to teach love. So you could say his soul interest is spirituality.

Zoosh, whom I have spoken with before, was the being that told Robert Shapiro you could request benevolent outcomes in your life. That was when a light bulb went off in my mind to begin experimenting with requesting what I finally named MBOs.

OUR WORK DURING DREAMTIME

Sue writes: I have a question that perhaps Theo could answer: I've read in past newsletters about how we assist other beings in the universe during our
dreamtime. A month or so ago, I awoke from a dream in which I was standing in front of a desk, talking to a room of people. The last thing I remember saying was along the lines of, "You don't have to do things perfectly every time; the important thing is to always do the best you can do." The group I was talking to seemed to be surprised by that statement. Was this just a random dream, or was I possibly assisting otherworldly beings?

Theo, what group was Sue talking to when she said to do the best you can during a dream?

Yes, it was a group of younger souls she was advising at that time. It was and was not a group of ETs as don't forget that in a quantum state you can mix and match. They just needed a little guidance, and she gave that as part of her nighttime work.

DR. TODD OVOKAITYS

Fain writes: Can you ask Gaia about this Dr. Todd Ovokaitys? Is he the very special kind of healer of the future using sound?

Dr. Todd is also involved in sound work. He is the composer and at times co-
conductor or soloist of the Lemurian choirs that create patterns of tones and information that can accelerate the expansion of consciousness. Among the many subjects discussed will be the use of sacred sound for personal and planetary healing.

It felt very exciting to me!

Theo, what quadrant is Dr. Todd Ovokaitys in?

He is a medium soul, Tom, in the third quadrant. He is a very seasoned soul.

Has he used sound to heal in any past lives?

Oh yes, he had several lives on Atlantis—both sides.

I've also seen Dr. Todd at several Kryon Summer Conferences.

VOTING FOR WOMEN

Pamela in Texas writes: My friend, after Monday's caucus results, asked me this:

"Why are Americans willing to vote for a black man or a gay and married man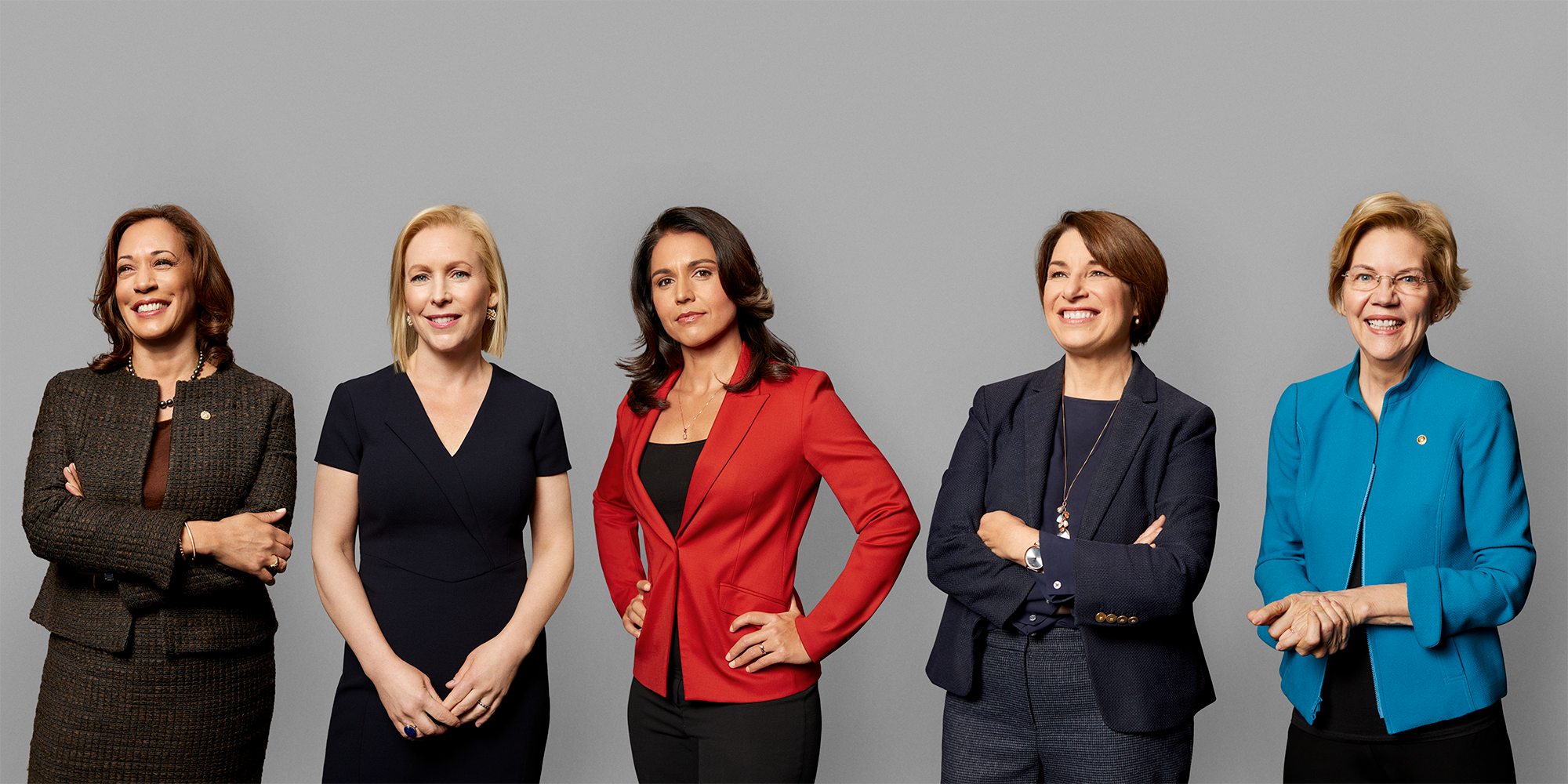 over a woman? Do they hate women so much?"

Thank you for continuing your work, in spite of delays.

Gaia, is there some deeper reason people will vote for gays and blacks over women?

I think your reader was asking more about women, and we must refer you to what we said way in the past about the Explorer Race taking on problems that no one else can solve or have not been able to solve in the past. There was a race of women who would, in a way, torture the male babies, so you have been working through that problem for ages. You are finally coming to the point where women will be recognized for their contributions, without the stain of having to balance having treated males shabbily on a world far, far away. Remember, Tom, that the Explorer Race has taken on problems that other cultures could not solve. You are, as we have said many times, the problem solvers of the universe. That is not just some empty words, but an actual fact.

PRESIDENT JOHN F KENNEDY

Daralyn writes: Has the soul of John F. Kennedy reincarnated, and if so, how?

Theo, in what period of time did JFK reincarnate?


He reincarnated in a more distant time in the future. Then after that, an incarnation in the past. Such is the soul fragment's journey for learning, Tom.

Will he be a leader in both those lives?

Yes, but not the same as he was in this life. He had some balancing to do in this life, along with providing a standard for everyone to try and exceed.


NOTES AND REMINDERS:    


If you are new to requesting Most Benevolent Outcomes (MBO's) and asking for Benevolent Prayers (BP's) for other people, you may also wish to SIGN UP FOR MY WEEKLY BLOG, which has nothing but GREAT MBO stories from all over the world.  I typically post this one day after the newsletter goes out.   And have you requested that I be your FRIEND ON FACEBOOK yet?  Please do so.  I do give extra information there.  I also post on TWITTER. 

If you know of Expos or groups looking for FEATURED SPEAKERS, let me know, or have them contact me.   And if you listen to any good TALK RADIO SHOWS that you have not heard me on yet, let me know about them. 

THE GENTLE WAY BOOKS

Don't forget that ALL THREE GENTLE WAY books are NOW AVAILABLE as Ebooks on Kindle and other services, along with my other two books!  The books are great for presents for family and friends for birthdays and other special occasions!  All three books can change lives!

REMINDERS:          

BLOG:  For those of you who are just learning about requesting Benevolent Outcomes, I have a weekly Blog now with information and stories sent from all over the world about using this amazingly simple, yet powerful spiritual tool.  The link is www.TheGentleWayBook.com/blog.
TWITTER:  You can now follow me on Twitter @TomTMoore33 .

http://www.TheGentleWayBook.com --Great resources:  Sign up here for the newsletter.  Sample Chapters of the first book, videos, Signs, Articles, Archived Newsletters, and more!

FACEBOOK:  You'll find me here: Tom T. Moore Author so "Like Me" at https://www.facebook.com/TomTMooreAuthor/

BOOK EDITOR:  Need an editor for your upcoming book?  Email me.  RJ edits my newsletter and edits books.

Keep sending those success stories in, as they inspire others to live THE GENTLE WAY!

Expect Great Things!
 Tom
 Tom T. Moore
 TomTMoore6@aol.com
 TheGentleWayBook.com
 7801 Alma Drive, Suite 105-335
 Plano, Texas 75025
 United States