INCLUDED IN THIS NEWSLETTER:
• DOWNING OF PLANE & PREDICTIVE DREAMS
• VIOLENCE IN NEVADA
• DREAM ABOUT ATLANTIS
• QUESTIONS ON ITALY'S VOLCANOES
• QUESTIONS FOR ANTURA
• MBO TO OPEN LOCK ON DOOR
• MBO FOR SEVERE MIGRAINE HEADACHE
• MBO FOR GENTLE RAIN
• CANADIAN TEEN & MAYAN RUINS
• NATION OF ISLAM
• LINDBERGH'S CHILD?
• PSYCHIC SURGEONS
• ORIGIN OF THE CHEROKEE INDIANS GREECE?
• JAMES DEAN'S CAR

Welcome to this edition of The Gentle Way Newsletter, and a special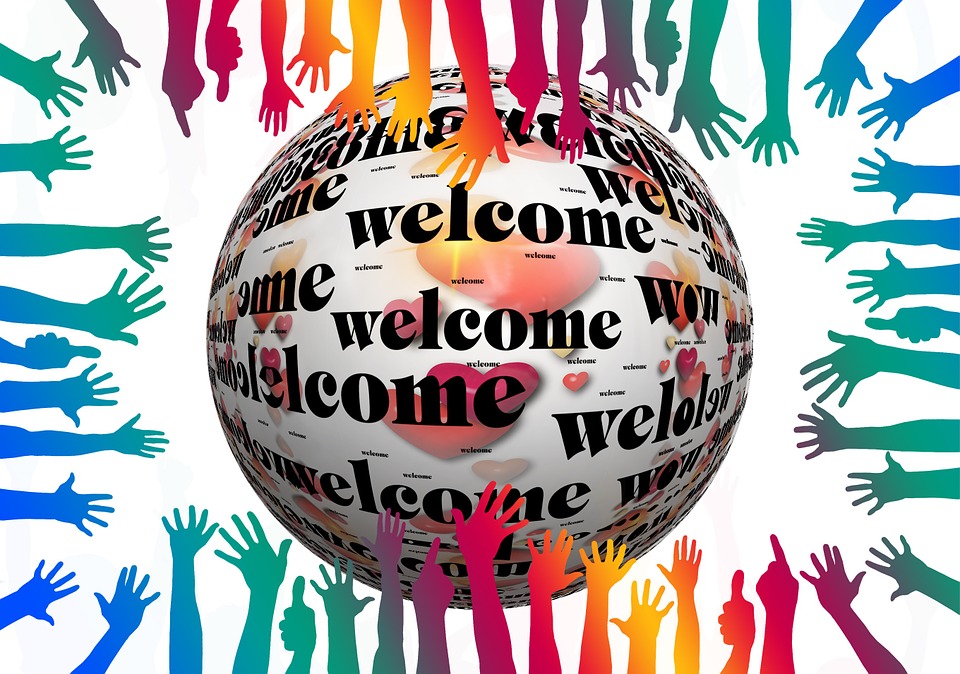 welcome to all my new subscribers all over the world. If you wish to subscribe to this F.R.E.E. newsletter, go to http://TheGentleWayBook.com and then click on the link in the Blue Box on the right side of the Home page.

I hope you are enjoying these newsletters. Have you told your friends about them? And keep sending me your MBO stories. I need at least four to six each week for my Saturday Blog.

SPECIAL NOTES: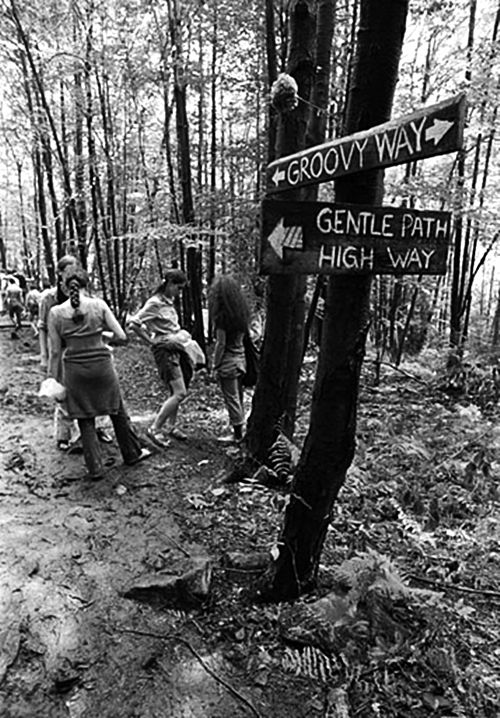 I thought you would enjoy this photo from Woodstock in 1969 which say "GENTLE PATH HIGHWAY."
Have you written a metaphysical book and wish to become more well-known? My friend Ken Cherry is losing two of his hosts for their radio show on Monday nights due to illness and moving to another country. Contact me with your bio if you would like to host and interview people. Don't delay—one reader has already contacted me.

Some people have reported receiving newsletters with oversized photos. Up at the top of this newsletter there is a link that says, "View in your Browser." Click on that and the newsletter will appear as normal. If for any reason you are not receiving the newsletter, be sure to enter gentlenews@thegentlewaybook.com in your address book so that spam blockers do not block the newsletter.


LIKE ME: Have you "Liked" my "Tom T. Moore Author" Facebook page yet? I'm always posting something there, so "Like" me!

My TV series, THE TELEPATHIC WORLD OF TOM T. MOORE, is now on the new ROKU channel EPTV (stands for Extraordinary Phenomena TV). Check it out if you are a Roku box owner! My third episode is now posted. Orbs, Time Lines and much more! And they need a video editor, so contact me if you have that expertise.

FIVE STAR REVIEWS

THE GENTLE WAY III: Liz wrote: "I have a library of thousands of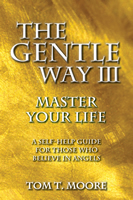 volumes of books both printed and digital many of which are self-help books. A large percentage of the books claim to be "life-changing." This little book, "The Gentle Way III," doesn't claim to be life-changing, but it totally IS. I read this book in one sitting the night I bought it on Kindle for PC. I put the "Most Benevolent Outcome" (MBO) and "Benevolent Prayer" (BP) taught in the book into effect immediately upon getting up from my computer. The energy of benevolent outcomes kicked in palpably and immediately!"

ATLANTIS & LEMURIA: Connie wrote: "Tom T. Moore's book makes you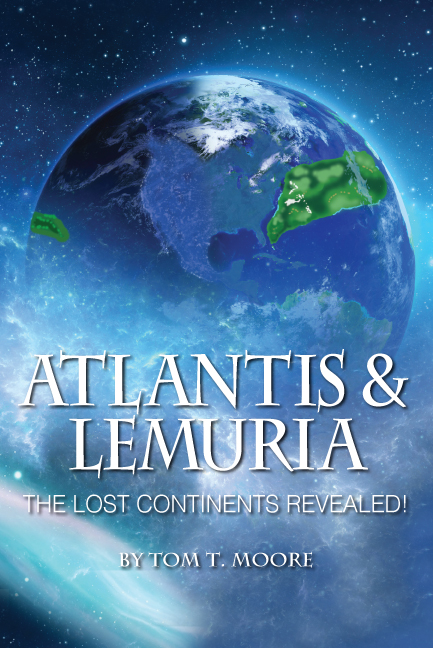 feel that you are really standing in this ancient land. He describes the people, their clothing, land, cities and their government among many other things, in great detail. I have read many books on Atlantis and I can say that Tom's book holds more information on this subject than all of the others combined. If you want to know what life was like in the life and times of someone living in Atlantis this is the book to get. This book is one that you really want for your library!"

I was asked where to go to write the reviews. The most popular place to go (they sell more books than anyone else) is www.amazon.com and then just enter the name of the book you wish to write a review about in the search book. Then click on "Reviews" and there will be a box that says "Write a review."

Would you PLEASE write a review for any of my books that you own on Amazon, Goodreads, or anywhere else you purchased the book? I would appreciate your support!! Given that I don't charge for these newsletters, this is one thing you can do for me.


My new book, "ATLANTIS & LEMURIA—The Lost Continents Revealed!" has so much information that has NEVER BEEN PUBLISHED in any other book on the subject! Read the REAL history of two societies that existed for over 50,000 years each.

You can read SAMPLE CHAPTERS of all the books at http://www.thegentlewaybook.com/chapters.htm.

And a quick explanation for my new subscribers. Theo is my own Guardian Angel (GA) with whom I communicate in meditation, along with Gaia, the Soul of the Earth, and my soul "cluster" brother, Antura, (and a few others). Generally, I'll ask Gaia the earth questions and Theo about our lives. Now for some interesting topics of the week that YOU requested, and which will give you a DIFFERENT PERSPECTIVE:

DOWNING OF PLANE & PREDICTIVE DREAMS

Eli writes: Was the EgyptAir crash part of the wave of terrorism you alluded to? Was the package found outside of a soccer stadium also part of this? Have other attempts been thwarted or is there more to come? If yes, will it involve other airplanes?

About three weeks ago I had a dream of a plane being shot down by a
missile or crashing into something. Is this related to the terrorist plans?

Daralyn writes: About a week or so ago, I had a dream where I was in the cockpit of a large plane, presumably commercial, which was going down rapidly. I am not clear whether it was going down to ground, or water, but possibly water. When I woke up I assumed it was a personal message to me, as in, something in my life was going to crash. Now I am guessing it could have been a predictive dream of the EgyptAir flight that crashed.

So, I am wondering about the purpose of predictive dreams, since we don't know when or where and can't prevent the events anyway. Are they sent by the Divine to help anchor in the probability of events happening in this dimension? Or is there some other purpose?
By the way, if it really was a terrorist event, why have no terror groups claimed responsibility?

Gaia, is there still the high probability of more planes being downed I'm asked?

Yes, quite so, Tom. That was just the first in a series is the highest probability at this time.

Will one be downed by a missile?

Yes, that is one probability that is fairly high. The planes are highly vulnerable as they are taking off, and one just needs to look at the plane that was shot down after taking off in New York.

What is the purpose of predictive dreams since we normally cannot
interfere or are given enough information to keep an event from happening?

Your soul fragments are all interconnected, Tom, and keep in mind that your souls all sign off on these catastrophic events. Most people ignore these dreams, which in many cases are symbolic in nature, such as the dream you had of a delta shaped aircraft crashing prior to the Delta airlines crash in the 1980s at the DFW Airport.

Some can be warning dreams as you had when you dreamed of the bomb and changed your schedule away from Manilla, and some are simply to let people know so that it is not such a shock to their system when the event occurs. You have many predictive dreams in each of your lives—and I'm talking about all of your readers—but most do not record their dreams as you and a small percentage do. If they did they would see symbolic dreams of challenges in their future along with great successes. It takes work to record your dreams each night, but the results are quite gratifying.

Are dreams part of anchoring an event?

In a way yes, but not as asked. There is the planned or problematic event and then comes the dreams.

Why didn't anyone claim responsibility for the downing of the EgyptAir
plane?

Those that were the perpetrators of that bombing hope to use the same methods to plant other bombs on planes, so they remain quiet at this time.

Is it a high, low, or medium probability that a missile will be used by the terrorists to shoot down a passenger jet?

It is a high probability, Tom. You happened to hit on one of the ideas they had to cause mass panic. The perpetrators will be quickly caught is also the highest probability, and that will only ease people's fears just a little.

Therefore, would the probability be over 90%?

Quite so, Tom.

VIOLENCE IN NEVADA

Marina writes: Could you ask Gaia if someone (Monsanto) paid to have
violence erupt in Nevada?

Theo, did anyone pay to have violence in Nevada regarding Monsanto?

No, Tom. This was simply brought on by passionate people believing one or the other.

DREAM ABOUT ATLANTIS

Connie writes: I have read your book, "Atlantis and Lemuria: The Lost Continents Revealed." You are to be congratulated on the extensive information you have given in this book. Every subject has been covered right down to what people wore and their society infrastructure.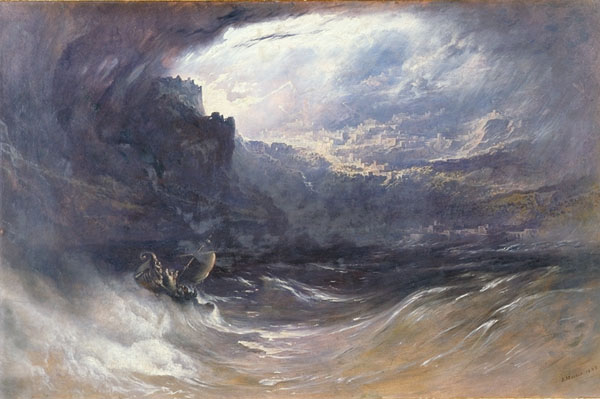 I have been looking for information to clarify my dream of Atlantis (the one I had when I was six that I told you about), I know I lived in Atlantis and that I was part of your group, a healer at that time, but what I saw in my dream must have been from another time because I am recognizing discrepancies. Can you ask Theo to clear up a few things for me?

1. The people I saw wore clothing made of heavy material; where did they live?
2. The room was made of large stone and there were globes for light.
3. The people were talking telepathically. I was told this was because of the different languages of the people.
4. The conclusion is if what I saw was not Atlantis where was it and in what age of the world? Can Theo give me a date so I can research this more?
5. What was the great destructive force coming to the city that these people planned an evacuation in secret, and who were they afraid of? This information relates to a second book I am writing.


Theo, was the dream Connie had mostly about Atlantis, or was it a mixture? She saw persons with heavy clothing, rooms constructed of stone with globe lighting, people communicating telepathically. What time period was this and why were they secretly planning an escape?

She was part of a group that lived more towards the end of Poseidia and the Aryan islands. There was much control of the people, so it was difficult to leave. This had to be done very quietly. Of course, as you dream in the quantum state there can be other things that occur that did not happen on Aryan, but they were able to escape, and I might add just
in time.

As Connie has been part of my group that migrated to Egypt 200 years before the horrific war that destroyed Poseidia and the islands controlled by Aryan, she must have returned for another life just before the end about 12,500 years ago. As I reported in my book, there was already warfare on the seas and in the air, so the "writing was on the wall."

QUESTIONS ON ITALY'S VOLCANOES

Ramona writes from Bavaria: It feels great to be connected to the wisdom of the earth! You've already cleared up very important questions for me! Thanks a lot!

In the last months I've seen interesting places here in Bavaria! Every time I see the mountains, I try to figure out how they might have grown during the millions of years. When I visited a cave with a peer group it felt great to stand within such an old natural "building" formed by the earth and water that once had been lifted up out of an ocean. And today the ground is so peaceful!

Now time is already going on and pushing me to the next journey: In
two weeks I'm going to visit the Aeolian Islands near Sicily and Mt. Etna. (If the elements are friendly.)

I am very interested in these "inner workings" of the earth, as Gaia called it the other day. Now I know that only 12% of the knowledge is discovered yet. So I'm going to ask you some questions about the volcanoes I'm going to see soon because I'm not sure if it is already possible to get an answer from another source.


1. Mt. Etna is continuously active. But the last eruption was on the 3rd of December. Is there kind of a cyclic pattern for dangerous events on Mt. Etna or rather not regular?
2. In what way is there an interdependence between the volcanoes of the Italian ring of fire? Stromboli has been active for 2000 years; Can you say that Etna and Stromboli together lower the probability for Mt. Vesuvius? And has Mt. Stromboli greater eruptions when also does Mt. Etna, or when Etna is more quiet?
3. What is the probability for a volcanic eruption?
4. Where exactly runs the plate margin in Italy?

Looking forward to my vacation and to learning more interesting things about Earth!

Gaia, does Mt. Etna have cycles or are they just irregular eruptions?


The cycles, as you can imagine, are under my control, Tom. So, yes, they are cyclic, but so far your volcanologists have not been able to determine those cycles as their information is incomplete regarding the history of eruptions. And that can be said for all my volcanoes.

Is there an interdependence between Mt Etna and Mt. Stromboli? Together do they lower the probability of a Mt. Vesuvius eruption?


You have been told before that all of these volcanoes are connected, but again this has yet to be proven by your volcanologists, just as your geologists have yet to prove there is an absolute connection on the Ring of Fire so that when there is an eruption on one part of the Ring there can be an equal reaction clear across the Pacific Ocean on another part.


Regarding lowering the probability of a Mt. Vesuvius eruption, those two do keep the pressure from building too much at Mt. Vesuvius, but there will come a time when the probability is high for the caldrons to fill there and erupt. That is quite a few years in the future at this time.

Does Mt. Etna have greater eruptions at the same time as Mt. Stromboli or separately?

Separately, but there can be exceptions to this if I build up enough pressure by moving large amounts of lava into both.

Where does the plate margin run in Italy?

Just connect the dots, Tom. That will be close to the plate margin.

QUESTIONS FOR ANTURA

Antura, for my new readers, is a member of my soul group or "cluster"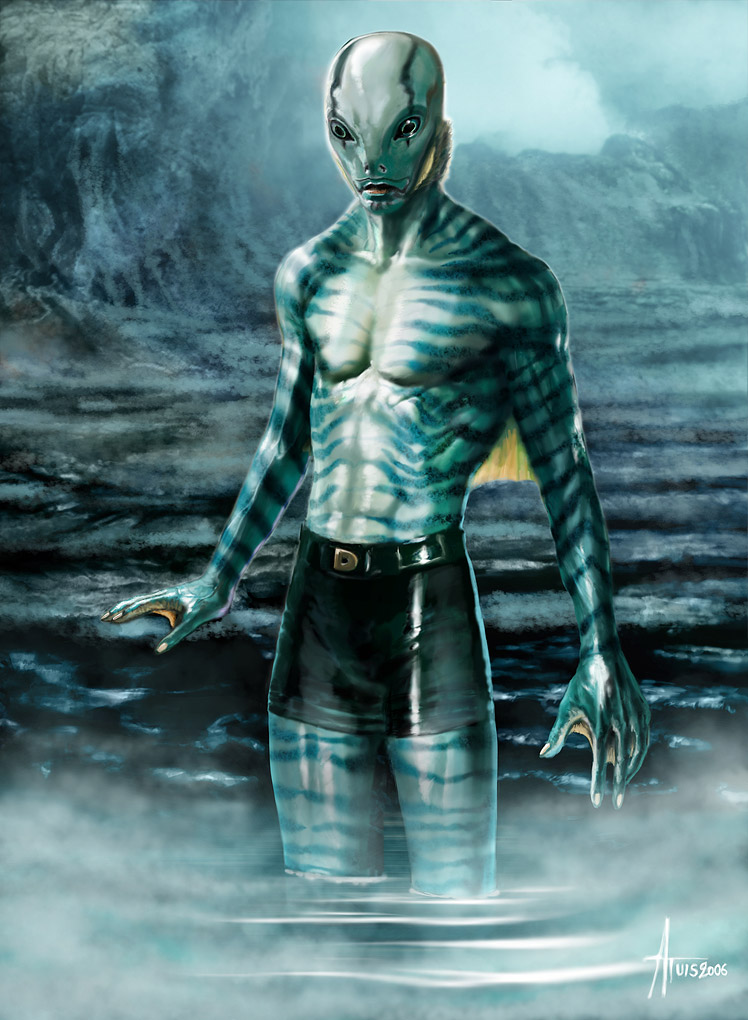 as Theo calls it. Theo introduced me to my "brother on another planet" in 2008. I was quite shocked to learn he had been "tuning in," as I did not know at that time I had an open party line to use an old analogy. Seems there are others too. Antura has had 800 lives on Earth mostly as an explorer. He is continuing that soul interest in this life as part of a "first contact" team. You can read much more about my hundreds of questions I've posed over the years in my book FIRST CONTACT: Conversations with an ET. Here are some more questions.

Stacey writes: I'm Stacey, I live in Delaware. But I was on a site online joined a group and found myself writing to you. I do have a situation that involves two others, my sister and my cousin. We think we were taken, while on the front porch at my father's house, one very late night. We saw a few lights coming towards the barn, so being curious we had started walking up to the lights. After that no of us remember walking back to the porch. But we got there somehow.


We all think we were taken and would like to know by whom, or what. And while with them, what did they do? Let me tell you a little about myself first: since the age of five I think I've had these abilities to see into the future, although it's not too strong, I'd love to learn to lighten this. I've seen some weird and puzzling things in my life time. I do believe in spirits and spirit guides. I believe them to be either ETs or spirit. But not angels. Sometimes I feel as though these ETs come to my home to check on me. It's a feeling I get. My question is, I know you talk to your guides, would they be able to find out what did happen that night? And should I not be so afraid of their faces? This has been troubling for me for years and I want to put it to rest.

Antura, Stacey in Delaware wishes to know if she, her sister and cousin were abducted, and if so by whom, for what purpose, and the number of times?

Yes, they were abducted, Tom, but again only once as their DNAs did not match. It was your "friendly" Zetas searching for matches for their DNA to create hybrids. And I will say to Stacy, along with her cousin and sister, that they should have regressive hypnosis to get past the memory embedded in her mind, which is blocked at this time.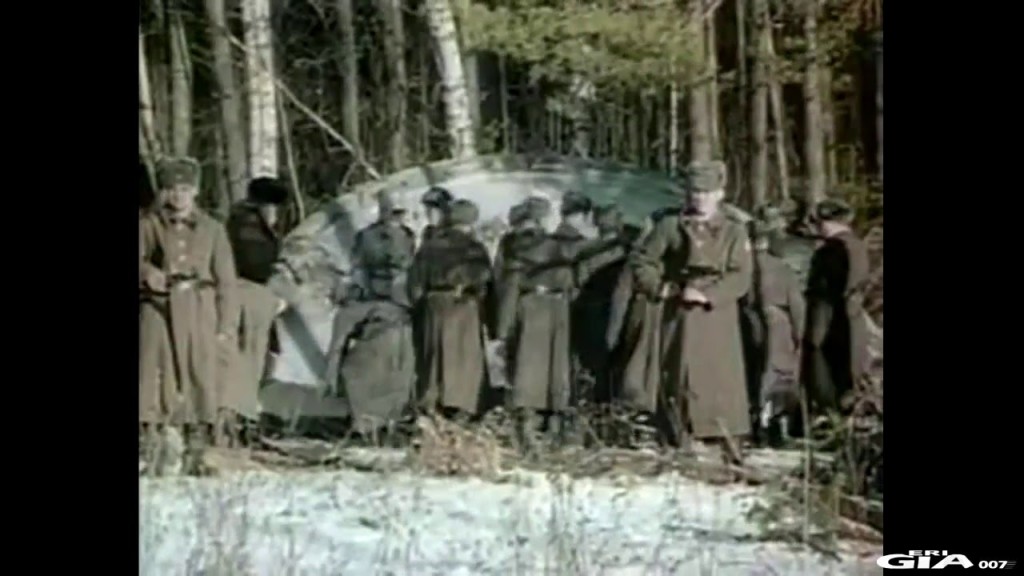 Any progress on the Russian front?

Yes, and no. It cannot be brought up every time they meet with their contacts, but as often as possible. The door will slowly swing open I can assure you, Tom. The benefits to Russia being the first are being clearly spelled out. At least the blocks are not as large as they are in the United States.

But Mrs. Clinton has said she will demand answers.

And yes, that will be used with the Russian negotiations to hurry them along.

MBO TO OPEN LOCK ON DOOR

This MBO story and the next two originally appeared last week in my Blog, which you can read in its entirety at http://www.thegentlewaybook.com/blog. Please send me your MBO and
BP stories. They will inspire others to try The Gentle Way!

Ann writes: Last night I was locked out of my apartment, but not because I forgot my key. My key wouldn't unlock the door because the lock was loose. One MBO, three men, two screwdrivers, and 30 minutes later, my door was open, my dog was happy, and neighbors helped neighbors. I wasn't panicked, and was actually at peace throughout. Thank you any and all beings!

MBO FOR SEVERE MIGRAINE HEADACHE

Angelica writes: Just want to let you the results of my latest MBO. My
husband suffers from severe migraines. He was very sick and went to bed. I said an MBO to him to receive healing of his migraine. We both fell asleep. When he woke up about 4 hours later, he said he felt the migraine pain suddenly stop!

I have been saying MBOs daily and I thank you for teaching me about this wonderful method of manifestation.

MBO FOR GENTLE RAIN


Laurie writes from Florida: Today we had some very strong thunderstorms roll over my area of Florida. I had forgotten to check the radar, and when things started to get really dark outside I went out onto the patio, faced the direction of the oncoming storm clouds, and said the "I welcome gentle rain and gentle winds" MBO you've told us that Gaia hears. She heard! Gentle rains and gentle winds prevailed over my home while the storms dumped flooding rains everywhere else around me. I do this every time a storm approaches, and I get fantastic results every time. Gaia listens to our MBOs!

CANADIAN TEEN & MAYAN RUINS

This question came from Jaffra.

http://tinyurl.com/z2mqpy5


Gaia, did or didn't the Canadian teen discover Mayan ruins?

Although Snopes said he did not, Tom, actually he did discover a connection between the placement of constellations and Mayan temples. They were honoring their origins. It was a massive project at that time. The placement was just not happenstance; archeologists had assumed they were just associated with towns or cities.

NATION OF ISLAM

Mike writes from the UK: RE: THE NATION OF ISLAM (in the USA)

The Nation of Islam is the religious group/movement of African-Americans in the USA. Please note The Nation of Islam ONLY refers to African-Americans in the USA who have specifically joined the group - it has nothing to do at all with Islam or orthodox Muslims. The Nation of Islam in the USA - I believe only use the religion of Islam as a "backdrop or foundation" to further their initial cause - which is to empower African-Americans (although they do of course identify themselves as Muslims). They have been accused of being "Black Nationalists".


The Nation of Islam was founded by Wallace Muhammed; he disappeared later without a trace and it is unknown what happened to him. Elijah Muhammad then took over leadership of the Nation; his most famous student was one of the most famous people of all time - the brilliant man Malcolm X. Malcolm then became disillusioned with the Nation for a number of reasons and left, creating his own movement. He was assassinated in 1965 by members of the Nation of Islam. Louis Farrakhan, who all your American readers will know well (from being a famous public figure), is now the leader of the Nation of Islam.

(1) What happened the founder "Wallace Muhammed" and where did he disappear to?
(2) Is Elijah Muhammed's soul interest, leadership or religion?

(3) Did Elijah Muhammed or Louis Farrakhan (either or both together) conspire or through their rhetoric influence the killers to assassinate Malcolm X?
(4) Louis Farrakhan organized the Million Man March - so what is his soul interest?
(5) How long will the Nation of Islam in the USA continue for into the future?

Theo, what happened to the Nation of Islam's Wallace Muhammad?

As was conjectured, Tom, he was killed and his body will never be recovered. This is a violent group with much infighting for power.


Is Elijah Mohammad's soul interest government or religion?

Much more the latter, Tom, although you would think it was the former. This is one of those balancing lives where he is perceived as one of the bad guys. There will be balancing in future lives, as he has strayed from his soul contract. Religions have their moderates as well as extremists.

Did Elijah or Louis Farrakhan or both conspire, or through their rhetoric influence Malcolm X's death?

They certainly had a hand in his death, which will never be proved.

What is Louis Farrakhan's soul interest?

All forms of government and power. Again, another balancing life. He will be a much better leader in future lives.

How long will the Nation of Islam last?

It will eventually fade away as young men and women of color feel they are being treated fairly and are able to find meaningful work. Then it will degenerate into just a group of thugs and they will be dealt with by the authorities.

LINDBERGH'S CHILD?

Anna writes: There is a person on the internet (heading: Charles
Lindbergh Jr. -ALIVE) who has his history through hypnosis as the (first born) Lindbergh child, Charles Jr. He has many of Charles Sr.'s features. In the past, your guide Theo said the true first born Charles Jr. was murdered. Is it possible that the present (alive) Charles Jr. is Elizabeth Morrow's child who was sired by Lindbergh, which would explain the strong similarities--two sisters impregnated by the same father? Wouldn't this person, Charles Jr., have the same DNA as the deceased Charles Jr. of l932?

Theo, is the person claiming to be Charles Lindbergh Jr. the child of Elizabeth Morrow?

No, he is not, Tom. He is someone seeking publicity.

PSYCHIC SURGEONS

Alison writes: Like so many others, I so appreciate your work and teachings. Thank you very much. I request Benevolent Outcomes regularly and they have changed my life.

I would like to ask your thoughts on psychic surgeons. (I read that they
are actually more plentiful than I had originally thought.) As we are connected to the spirit world, I am wondering whether they should be used as an option to consult, to ask for healing for chronic health problems (not acute emergencies)? I appreciate that there are no guarantees of healing and that there are soul contracts involved.

Theo, give our readers some information on psychic surgeons.

You have been given some information in the past, Tom, for those who wish to do a search on your Articles and News page. There are charlatans, as you would assume, but there are those who have practiced this over many lives and are able to perform surgeries through their beliefs.

ORIGIN OF THE CHEROKEE INDIANS GREECE?

My friend Frank was telling me that the Cherokee Indian DNA was Greek. I had never heard this so I asked.


Gaia, from where did the Cherokee Indians originate and when did they arrive in North America?

Yes, this is an interesting series of events that brought them to North America, Tom. No, they did not travel across the land bridge between the Asian and North American continents as did most of the American Indigenous people. They came from Europe and mixed with Indigenous people along the Great Lakes before moving south to the plains. Read more about them so you can ask more questions, but yes, their DNA shows Greek heritage.

How long ago did this occur?

They would be considered one of the newer Indigenous people, Tom. Read more about them.

Here is one link about the origin of the Cherokees:

http://tinyurl.com/zaovcr9

JAMES DEAN'S CAR

When Mantej wrote to me asking about James Dean's car I mistakenly thought no one would be interested, but there were.


Ray writes: I read about James Dean in the newsletter with great interest. I was interested in his famous car the Porsche 550 Spyder. Those 1955 Porsche 550 Spyders sell upwards of $4,000,000 (4 MILLION DOLLARS). So James Dean's car, even though it crashed, I estimate could be probably worth $10-$50 MILLION DOLLARS!!!!!!! It's literally priceless. That is the HOLY GRAIL of Porches. Theo said it was abandoned somewhere, will you ask where and who has it?

http://tinyurl.com/zohszec

Theo, is James Dean's Porsche located behind someone's house, in a junkyard, or where, and is it still in California?

The car is still in California, but basically abandoned with other racing junked cars and the person who has it has no idea of its significance. If he did he would immediately put it up for auction.

SPECIAL NOTES:


If you are new to requesting Most Benevolent Outcomes (MBO's) and asking for Benevolent Prayers (BP's) for other people, you may also wish to SIGN UP FOR MY WEEKLY BLOG, which has nothing but GREAT MBO stories from all over the world. I typically post this one day after the newsletter goes out. And have you requested that I be your FRIEND ON FACEBOOK yet? Please do so. I do give extra information there. I also post on TWITTER.

If you know of Expos or groups looking for FEATURED SPEAKERS, let me know, or have them contact me. And if you listen to any good TALK RADIO SHOWS that you have not heard me on yet, let me know about them.

THE GENTLE WAY BOOKS

Don't forget that ALL THREE GENTLE WAY books are NOW AVAILABLE as Ebooks on Kindle and other services! The books are great for presents for family and friends for birthdays and other special occasions! All three books can change lives!

REMINDERS:

BLOG: For those of you who are just learning about requesting Benevolent Outcomes, I have a weekly Blog now with information and stories sent from all over the world about using this amazingly simple, yet powerful spiritual tool. The link is www.TheGentleWayBook.com/blog .
TWITTER: You can now follow me on Twitter @TomTMoore33 .

http://www.TheGentleWayBook.com --Great resources: Sign up here for the newsletter. Sample Chapters of the first book, videos, Signs, Articles, Archived Newsletters, and more!

FACEBOOK: You'll find me here: Tom T. Moore6 or the book page at http://tinyurl.com/c6r7fjh . Let's be friends!

BOOK EDITOR: Need an editor for your upcoming book? Email me. Ralonne edits my newsletter and edits books.

Keep sending those success stories in, as they inspire others to live THE GENTLE WAY!
Tom
Tom T. Moore
TomTMoore6@aol.com
TheGentleWayBook.com
7000 Independence Pkwy. STE 160-7
Plano, Texas 75025
United States