INCLUDED IN THIS NEWSLETTER:
• ONE MILLION KIDS MEDITATE FOR PEACE
• UPDATE ON TERRORIST EVENT
• RESPIRATORY PROBLEMS IN WASHINGTON STATE
• DOG & CAT SOULS IN PAST & FUTURE LIVES
• CITRUS GROWERS IN FLORIDA
• POLIO VIRUS CURING CANCER?
• HILLARY CLINTON'S EARLY RANKING
• ANOTHER QUESTION FOR ANTURA
• MBO FOR A PERFECT PIZZA!
• MBO FOR COMPRESSION OF TIME
• SEEING BRIGHTER COLORS
• DIVINE WISDOM
• JESUS & MARY MAGDALENE & ESSENES
• EQUALITY FOR WOMEN
• 3400 ERA AND MORE ON PRINCE
• MORE ON MARGARET MITCHELL
• PRINCE CHARLES BECOMING KING?

Welcome to this edition of The Gentle Way Newsletter, and a special welcome to all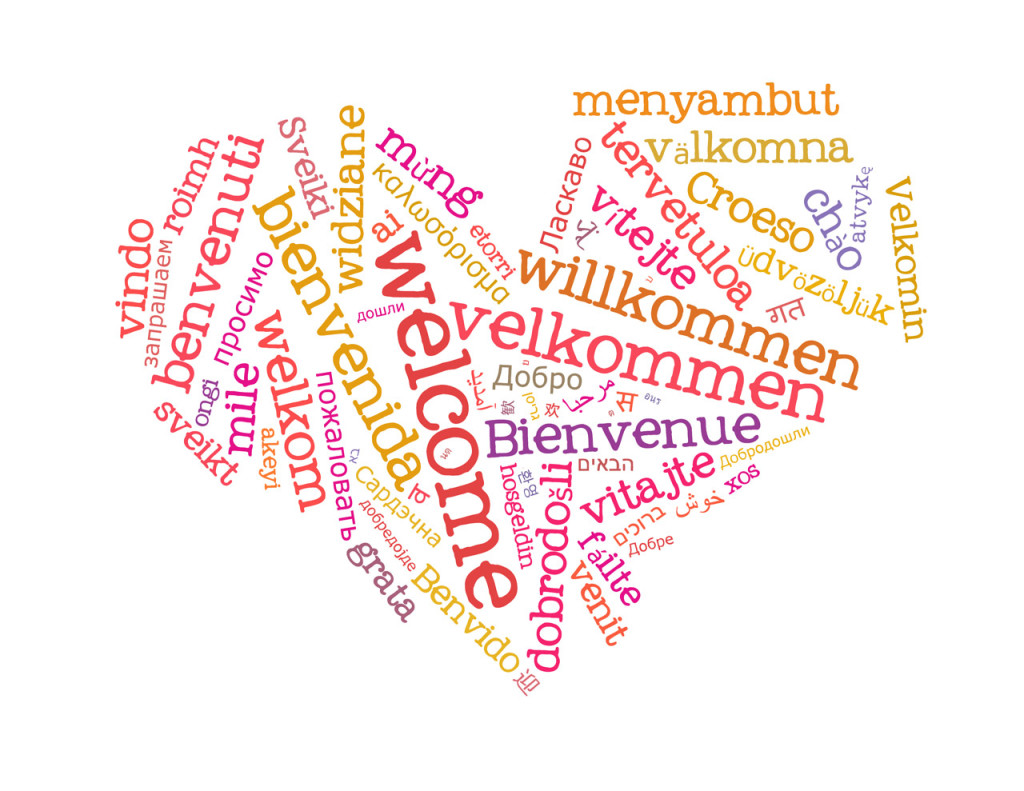 my new subscribers all over the world. If you wish to subscribe to this F.R.E.E. newsletter, go to http://TheGentleWayBook.com and then click on the link in the Blue Box on the right side of the Home page.

I hope you are enjoying these newsletters. Have you told your friends about them? And keep sending me your MBO stories. I need at least four to six each week for my Saturday Blog.

SPECIAL NOTES:

Have you written a metaphysical book and wish to become more well-known? My
friend Ken Cherry is losing two of his hosts for their radio show on Monday nights due to illness and moving to another country. Contact me with your bio if you would like to host and interview people.

Some people have reported receiving newsletters with oversized photos. Up at the top of this newsletter there is a link that says, "View in your Browser." Click on that and the newsletter will appear as normal. If for any reason you are not receiving the newsletter, be sure to enter gentlenews@thegentlewaybook.com in your address book so that spam blockers do not block the newsletter.

LIKE ME: Have you "Liked" my "Tom T. Moore Author" Facebook page yet? I'm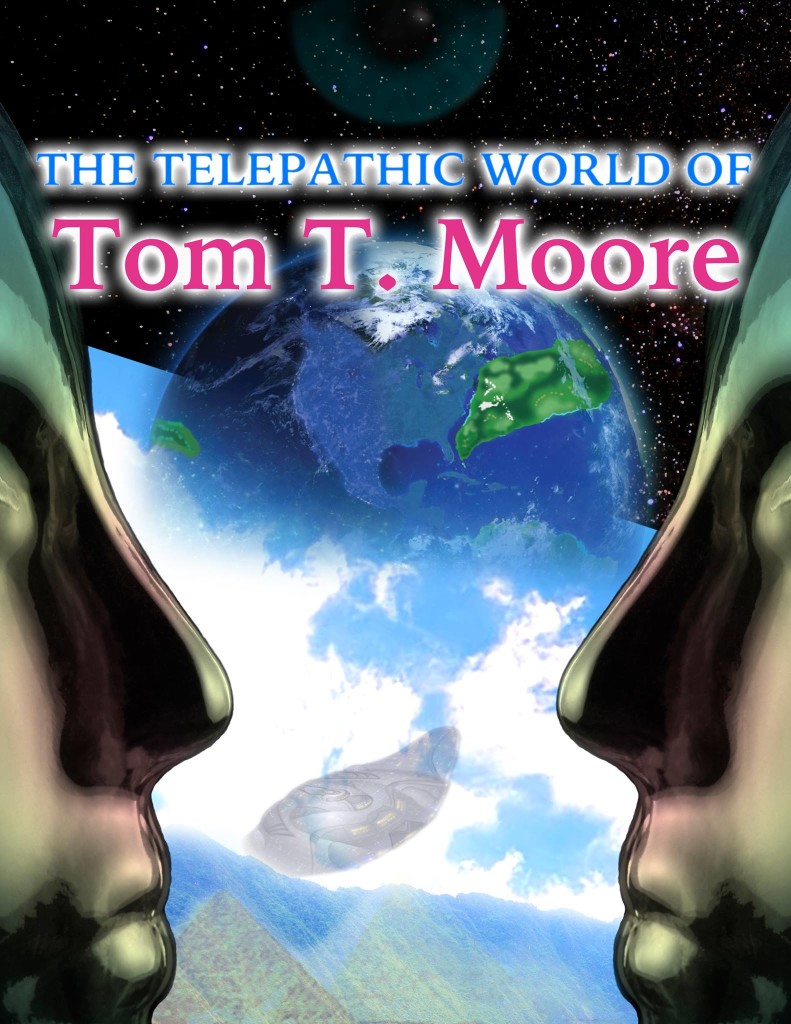 always posting something there, so "Like" me!

My TV series, THE TELEPATHIC WORLD OF TOM T. MOORE, is now on the new ROKU channel EPTV (stands for Extraordinary Phenomena TV). Check it out if you are a Roku box owner! My third episode is now posted. Orbs, Time Lines and much more! And they need a video editor, so contact me if you have that expertise.

FIVE STAR REVIEWS

THE GENTLE WAY I: Leasa wrote: "A must have. I bought all the gentle way books, I, II, and III . I enjoyed them so much that I bought a set for my son. My life has improved greatly since I have read the books. I have them on my kindle too. Just love the books."

ATLANTIS & LEMURIA: Phyllis wrote: "Exciting reading. I have followed Tom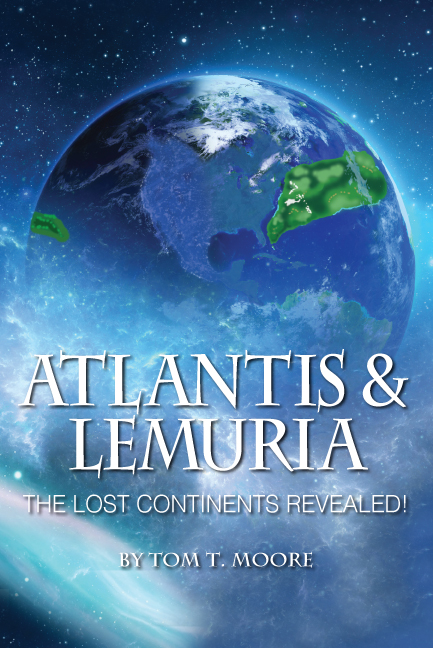 Moore's writings and find him to be authentic and getting accurate information from his guides. Reading about Atlantis was exciting and felt true."

I was asked where to go to write the reviews. The most popular place to go (they sell more books than anyone else) is www.amazon.com and then just enter the name of the book you wish to write a review about in the search book. Then click on "Reviews" and there will be a box that says "Write a review."

Would you PLEASE write a review for any of my books that you own on Amazon, Goodreads, or anywhere else you purchased the book? I would appreciate your support!! Given that I don't charge for these newsletters, this is one thing you can do for me.

My new book, "ATLANTIS & LEMURIA—The Lost Continents Revealed!" has so much information that has NEVER BEEN PUBLISHED in any other book on the subject! Read the REAL history of two societies that existed for over 50,000 years each.

You can read SAMPLE CHAPTERS of all the books at http://www.thegentlewaybook.com/chapters.htm.

And a quick explanation for my new subscribers. Theo is my own Guardian Angel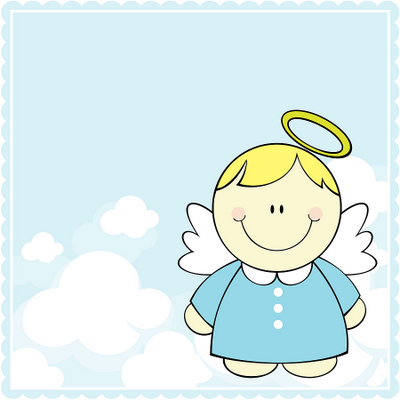 (GA) with whom I communicate in meditation, along with Gaia, the Soul of the Earth, and my soul "cluster" brother, Antura, (and a few others). Generally, I'll ask Gaia the earth questions and Theo about our lives. Now for some interesting topics of the week that YOU requested, and which will give you a DIFFERENT PERSPECTIVE:

ONE MILLION KIDS MEDITATE FOR PEACE

Gaia, I saw a photo and short mention of one million schoolchildren meditating for peace. Did this happen, and what results would or will it have on the world?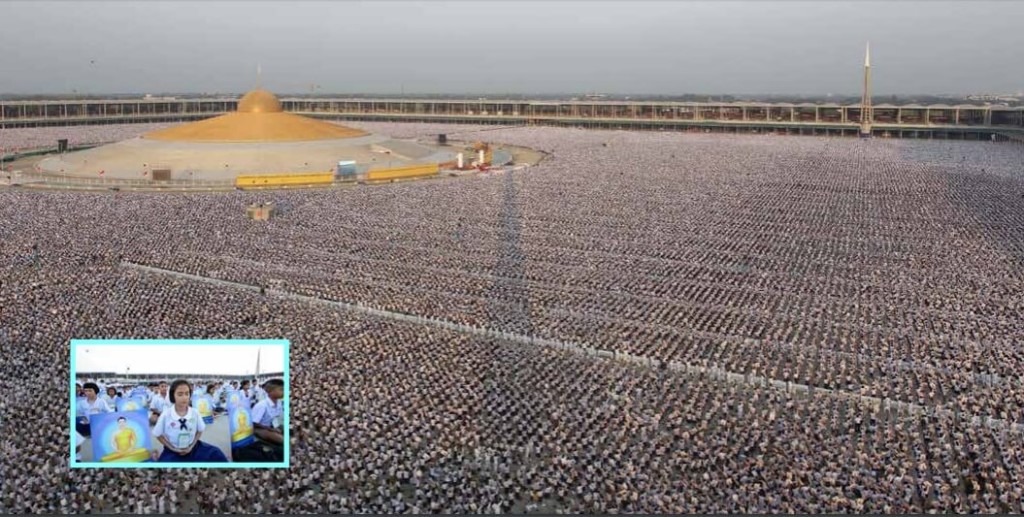 Yes, this was an admirable event in the Buddhist religion, Tom. It did have some effect, but as you guessed, it would have been much, much more powerful had they requested peace in the world verbally. With that many people asking for peace in the world out loud there would have been an immediate shift.

Again, part of your soul contract on Earth, Tom, is to assist in convincing people to say these Benevolent Prayers out loud and there will be a shift. One day in the future the probability is high that you will lead people across the world in that request. As you have been told before, you are a catalyst and that will be your legacy.

UPDATE ON TERRORIST EVENT

5/18/16 Since we're in the latter half of the month, I thought perhaps the probabilities had changed, so I asked for an update.

Gaia, what is the latest on the possible terrorist event?


The story is as before, Tom. There will be this terrorist event as you term it. It will happen this month. I cannot and will not give you the exact day, since I know you wish to ask that, as there would be people influenced not to fly on that date, just as you've seen where there were people who contacted you ready to cancel their trips to Europe. All soul fragments who have this on their soul contracts must be at the right place and the right time.

BREAKING NEWS: Just this morning (5/19) it was reported that an EgyptAir flight from Paris to Cairo had crashed in the Mediterranean. Gaia had previously said there would be flights from the UK, France, and Germany that would be downed in a terrorist strike. See my previous newsletters.

RESPIRATORY PROBLEMS IN WASHINGTON

Janet writes from Washington State: I live in Olympia, Washington and I've noticed
that several people I know, including myself, are all experiencing upper respiratory issues. My friend and I have both had this severe cough for several months now that just won't go away. I am aware that the government is spraying for gypsy moths in this area. Could you ask Antura or Gaia what is causing this increase in upper respiratory illness? Is it caused by spraying or is there something else we are not aware of? Thank you so much!

Gaia, is the increase in upper respiratory illnesses in upper Washington State due to the spraying for gypsy moths or something else?

It's a mixture, Tom, as there are people that are highly allergic to the spray for the gypsy moths and for some people they are allergic to any type of chemical spraying. So the answer would at least be a partial yes. Then there are other factors that can contribute to these illnesses—pollen, lifestyle, not taking care of one's body—that temple some call it. So you see there is not always one factor, there might be several. Still, for a certain percentage of the population this spraying can cause health problems.

DOG & CAT SOULS IN PAST & FUTURE LIVES?

Gaia, do dog and cat soul fragments follow us from life to life?


Yes, Tom, if there is a great connection there between the human soul fragment and those fragments of his or her dogs and/or cats, yes, they will each be attracted to the other in numerous lives on Earth. That is another reason for the close bonding some people share with their pet family. It happens because of the love each has for the other. The dogs' and cats' group soul honors this by bringing them back together again.

CITRUS GROWERS OF FLORIDA

Jim in Florida writes: The citrus growers here in Southwest Florida are losing their next year's crop from a fungus affecting the flowers. Colletotrichum acutatum affects the actual new fruit so it does not develop. It only seems to be a problem during a wet spring and this year we had rain making it unusually wet.


The growers don't know how to control it. Does Gaia have any comments to help these growers? A good friend of mine is in charge of 10,000 acres of citrus and is concerned.

Always thank you for bring MBOs and all the good things you bring to us all.

Gaia, do you have any suggestions for the citrus growers in Florida as to how to protect the flowers from a fungus?

In the near future, Tom, someone will discover a simple, yet effective (and I might add harmless) way to protect the flowers. You can ask your readers to bring that day to fruition (yes a little pun there) by requesting a BP for that to happen. Again, this is one of those problems that you as the Explorer Race are supposed to solve.

Let's say this Benevolent Prayer (BP) out loud: "I ask any and all beings to assist the citrus growers in Florida to protect their flowers, and for a way to protect these flowers to be developed even sooner than we can hope for or expect, thank you!"

POLIO VIRUS CURING CANCER?

Lee writes: Tom, I just watched a segment on 60 minutes about this treatment and was wondering if they are on the right track in treating this horrendous form of cancer. Having personally lost a loved one to this and also having a loved one who survived the polio epidemic in the 1940s, I am very interested in knowing how
promising this treatment is. Thank you for any information that you are able to receive. Your help, guidance and insights are greatly appreciated.

http://tinyurl.com/ln257dj

Gaia, is introducing a benign form of the polio virus a cure for many cancers or is this but another step in eradicating cancer in the future?

We can describe it as another large step, Tom, since they will discover there are other viruses that can accomplish this too. So we can't quite call this a giant leap, but a big step in opening scientists' eyes as to what can work. They are getting closer to what some might call the Holy Grail in cancer research.

HILARY CLINTON'S EARLY RANKING

Seven or eight years ago I was told that President Obama would eventually be viewed by historians (it takes five years for the "dust to settle") as one of the United States' best Presidents. So I thought I would ask early on about Mrs. Clinton.


Theo, if Hillary Clinton is elected President as you say the probability is right now, what is the highest probability of where she will be ranked on the list of past Presidents of the United States?

Yes, she will not be in the class of, let's say, President Obama, who will eventually be ranked by historians as one of your best Presidents, but will not be too far behind. She will improve on some of his creations, but she will also write her own legacy because of her experience not only having been a First Lady, but also a Senator and Secretary of State. The Republicans have tried to downplay this significance, but she will hit the ground running you might say, and will not take as much time learning the ropes as other Presidents have had to do. She has a great confidant in her husband to assist her in making decisions. All of these factors will contribute to her effectiveness, so therefore the higher ranking than had she come in "cold," so to speak.

ANOTHER QUESTION FOR ANTURA

Antura is my "brother on another planet" and a member of my soul "cluster" that Theo introduced me to in 2008. Since then I've asked him thousands of questions. Go to my website and click on Sample Chapters to read a couple of chapters from my book FIRST CONTACT: Conversations with an ET. There is information in the book that has never appeared in these newsletters.

Lou writes: All is well with you and the growing family, I hope. I have a question for
you and below is the link. It is a bit of a tabloid site, but for some odd reason I am compelled to ask about the farmer's action of building a pyramid and if there is truth to what he says.

http://tinyurl.com/hgkjbrl

Antura, any truth to the story of the Mexican farmer being told by an ET named Herulayka from a planet named Nefilin in the Orion Constellation to build a pyramid?

No, there is not, Tom. As to why he constructed this pyramid, there is a connection in a past life where he did take part in building a large pyramid.

MBO FOR A PERFECT PIZZA!

This MBO story and the next one originally appeared last week in my Blog, which you can read in its entirety at http://www.thegentlewaybook.com/blog. Please
send me your MBO and BP stories. They will inspire others to try The Gentle Way!

Donna writes: Here's another mundane MBO, but it was really important to me! The last few times that I've ordered a pizza I've been disappointed because it was thin crust instead of regular, undercooked crust, or not enough cheese. Yes, I am very particular about how I like my pizza! This time I said "I request a most benevolent outcome that the product that I receive is exactly the way that I want it, thank you!" And this time it was perfect! Thanks, Tom T. Moore! I've been using MBOs and BPs for over four years now, and I can't imagine life without the additional help.

MBO FOR COMPRESSION OF TIME

Suzanna writes: I wanted to tell you about the wonderful experience I had with requesting time compression. I learned about this in your Gentle Way books and it is an amazing thing with results that are so fantastic it's hard to believe...


Here's what happened: Each Sunday I travel to and from Seattle on the ferry and if you miss one the next one will not arrive for another hour and twenty minutes so it can be a long wait. I was on the bus heading toward Seattle hoping to be on the 3pm ferry but it really looked hopeless since it's a 40-minute bus ride and then a six block walk to the ferry terminal.

So, I requested an MBO for time compression at 20 minutes to 3, said thank you, thank you, thank you... And I believed with all my heart that it would work.... then I made myself not look at the time until we arrived in Seattle. When I looked at the clock at the ferry terminal, I had 4 minutes to spare and yet the trip didn't seem that fast, so I easily made the 3pm boat. You can believe I really thanked Spirit for making it all possible. I know it isn't possible to make the trip that quickly but I was on "spirit time" not logical time. With God all things are possible. Thank you, Tom, for your wonderful books and all the many, many ways to use MBOs. My life just gets better and better.

Many blessings and much love to you.

SEEING BRIGHTER COLORS

Lou writes: I have noticed for about a year or so I seem to be seeing the colors of nature in a brighter and crisper color. In essence, the trees look greener, the sky bluer, the clouds deeper and more dimensional. All the items seem to just be crisper and cleaner and brighter in color. Is this due to an increase in mine or the planet's vibration, or both? Or do I need to be on medication? :)


I may have missed this from a previous article but what would be an effective MBO that would enable us to have more lucid dreaming or to experience an out of body event?

Gaia, why does it seem as if Lou is seeing brighter colors these days?

Quite some time ago you were told that some people would notice these differences and others would not. It is all part of the vibrational level raising. There are more people that have noticed this, but have dismissed this and continued on with their lives. You have even noticed it and did the same.

Here is an MBO to say for dreams (and you can modify if you wish): "I request a Most Benevolent Outcome for remembering my dreams tonight, to experience lucid dreaming and to request an out of body experience in the near future, thank you!"

DIVINE WISDOM

John writes from Texas: In your May 10, 2114 Newsletter, you received a question regarding the Holy Spirit. Over the past two years I have been receiving synchronicities, Spiritual whispers, the other side's method of "overnight delivery." I've begun a discipline recently of asking the Holy Spirit each morning, to "help me serve the Holy Spirit as you deserve; please tell me Holy Spirit what needs to be done today."


In preparing a written description of a spiritual healing method based on eidetic images, I discovered a discussion of Divine Wisdom, sometimes called "Hokhmah" in Hebrew, "Sophia" in Greek (Queen of Heaven) or the "Holy Spirit." Most written traces of her in Christian Spirituality have been hidden and one can only find her in Apocrypha (considered second authority books of the Bible by Protestant theology). But rich discussions can be found in the Wisdom Books of the Old Testament, i.e. the Books of Ben Sira (Ecclesiasticus) and the Wisdom of Solomon, which are part of the books included in the Apocrypha.

In many ways the descriptions of Divine Wisdom in the Wisdom Books of the Old Testament seem very similar in many respects to descriptions of Gaia, the Spirit of the Earth. My question is - are they related? Or are they one and the same?

Gaia, are the Divine Wisdom books in the Old Testament related to you?

Yes, although they have been altered from their original writings. These writings were passed down over centuries to the point where they are almost unrecognizable from the original thoughts. But as I have told you before, you must ALLOW those who wish to take the writings in these Holy Books of all religions to believe as they wish. That is part of their learning for their souls' benefit.

JESUS & MARY MAGDALENE & ESSENES

Can't find who asked these question.

Theo, were Mary Magdalene and/or Jesus Arcturans?


Here we can get into beliefs, Tom, as there can be several planetary groups claiming these beautiful people. You were told before that Jesus was a larger piece of a soul and that still holds true. From which planet Mary Magdalene originated, we will suggest that people be allowed to believe what they wish. All planetary groups would like to claim here, so we say, again, ALLOW.

What happened to the Essenes?

They were conquered by the Romans, Tom. There is just no record that was left to be preserved. They were just another of many groups the Romans wiped off the face of the earth. There are other groups of people with varying beliefs, for whom there are no records now, that have disappeared after being conquered by various invaders. The Essenes who survived wound up as slaves.

EQUALITY FOR WOMEN

Mary writes: Thank you for your newsletter. My question is, how long do women have to put up with harassment, inequality, abuse, and torture to balance the mistreatment of men done eons ago? It's been over 2,000 years, how long does karma take to balance? Thank you.


Gaia, how long will it be before there is true equality between men and women?

Although it seems at times that it will never happen, progress is being made slowly but surely. In western societies it will occur faster than in societies where women are far behind in being treated equally. So, as a general rule, you could say one more generation for western societies, but three or more for those in religions where the man is the absolute ruler. Even there you can see small improvements now, which will gather steam or momentum in the future.

Time has speeded up and with it comes a day soon in the future, from our standpoint, where there will be equality. Those that feel inclined can work, and many are working, to make that happen sooner rather than later.

Let's say the following BP out loud: "I ask any and all beings to assist in bringing true equality between men and women all over the world even faster than we can hope for or expect, thank you!"

3400 ERA AND MORE ON PRINCE

Jen writes: Does it seem specifically like the 3400 era comes up a lot in the responses you receive? Is that just because you will have a life then or is there something significant about that century?

How does Prince feel about the lifetime he just had? Did it go the way he wanted it
to or does he have regrets similar to Amy Winehouse's about intoxicants? Does he wish that he had made a will? I wonder if there is any karma involved in not making a will and having the people you left behind scramble to divide things up, sometimes with much conflict?

Certainly I'm drawn to the 3400 era as that will be my next life on Earth. But it does seem to be another one of those significant centuries where, after that life, I have a life in the 2600 era preparing everyone for the stars in some way, and then I return for another life in the 3400 era, but this time remaining on Earth instead of exploring other planets.

Theo, how did Prince view his life in review?

He had kept on his soul contract for most of his life. This was a significant life as you can imagine, and he felt pleased with most of it from a creative standpoint. So, overall, he was satisfied at the progress he made. There were relationships with which he knew he could have done a better job, but overall he did keep on his soul contract.

Was it part of his soul contract to not leave a will?

Quite so. This he knew on a higher level would be growth for all the individuals who may or may not have a claim to his fortune. Keep in mind there are soul contracts for sudden wealth and how to handle it, along with contracts of disappointment.

MORE ON MARGARET MITCHELL

Mike in the UK writes: RE: Follow up questions on Margaret Mitchell

As a quick recap for the readers, Margaret Mitchell's soul contract was to write one book-- "Gone with the Wind" -- so that it would be made into one of the greatest films ever. She had a past life right before this one, during the American civil war, so it was easier for her to remember all those times while writing the book. Theo said that she had now gone back to the American South to live a life as a slave.


So she went from the Civil War to the 20th century to write about the civil war and now she's gone back to the civil war to live a life as a slave. Theo mentioned it happened this way because if she had her "slave" life prior to her life in the 20th century, the book "Gone With The Wind" would've have been entirely different (not as it is now - being racist and patronizing to black people). The book was written to show the affect the Civil War had on people during that time.

1. Could Theo tell us about her Slave life?
2. Having now seen the other side of the race aspect with being a slave herself, will she write about slavery in any upcoming life?
3. Is her main Soul Interest as a writer, or something else?

Theo, was Margaret Mitchell's life as a slave as a man or woman and in what state?

Yes, she was a man in that life, Tom, who worked the cotton fields as a lowly slave in the state of Alabama. It could have been any of the states that allowed slavery, but her soul contract included those from soul groups she worked with who were slaves and even the slave owner had a life to assist him in that experience. As pointed out before, being a slave is on every soul fragment's list of experiences for one or more lives.

How long a life did he live?

Life, as you can imagine was hard, so he did not live past his 40s.

Will she/he write about that life in the future?

Yes. And it will be well received.

Is his/her soul interest communication?

Correct, Tom. And as a writer they need a large number of experiences to give them food for thought.

PRINCE CHARLES BECOMING KING?

This question was asked by Elaine.


Gaia, will the prediction given to me in 2012 that Prince Charles will not be King someday still hold true?

Quite so, Tom. His life or soul contract is to be a life of service, but not a King. That is the highest probability.

SPECIAL NOTES:


If you are new to requesting Most Benevolent Outcomes (MBO's) and asking for Benevolent Prayers (BP's) for other people, you may also wish to SIGN UP FOR MY WEEKLY BLOG, which has nothing but GREAT MBO stories from all over the world. I typically post this one day after the newsletter goes out. And have you requested that I be your FRIEND ON FACEBOOK yet? Please do so. I do give extra information there. I also post on TWITTER.

If you know of Expos or groups looking for FEATURED SPEAKERS, let me know, or have them contact me. And if you listen to any good TALK RADIO SHOWS that you have not heard me on yet, let me know about them.

THE GENTLE WAY BOOKS

Don't forget that ALL THREE GENTLE WAY books are NOW AVAILABLE as Ebooks on Kindle and other services! The books are great for presents for family and friends for birthdays and other special occasions! All three books can change lives!

REMINDERS:

BLOG: For those of you who are just learning about requesting Benevolent Outcomes, I have a weekly Blog now with information and stories sent from all over the world about using this amazingly simple, yet powerful spiritual tool. The link is www.TheGentleWayBook.com/blog .
TWITTER: You can now follow me on Twitter @TomTMoore33 .

http://www.TheGentleWayBook.com --Great resources: Sign up here for the newsletter. Sample Chapters of the first book, videos, Signs, Articles, Archived Newsletters, and more!

FACEBOOK: You'll find me here: Tom T. Moore6 or the book page at http://tinyurl.com/c6r7fjh . Let's be friends!

BOOK EDITOR: Need an editor for your upcoming book? Email me. Ralonne edits my newsletter and edits books.

Keep sending those success stories in, as they inspire others to live THE GENTLE WAY!

Have a Most Benevolent Week!
Tom
Tom T. Moore
TomTMoore6@aol.com
TheGentleWayBook.com
7000 Independence Pkwy. STE 160-7
Plano, Texas 75025
United States