INCLUDED IN THIS NEWSLETTER:
CALIFORNIA FIRES
CALIFORNIA SHOOTING & YELLOWSTONE
BETO O'ROURKE
DEMOCRACY QUESTION
WHAT ARE NEGATIVE SPIRITS?
MORE QUESTIONS FOR ANTURA
BPs FOR HEALTH, FINANCES AND OTHERS
MBOs FOR TRIP TO NEW YORK CITY
HOW DOES THE CABAL WORK?
AL PACINO
JOHN WILKES BOOTH, N-WORD, SOUTH FLAG
HALLOWEEN AND COMING BACK TO HAUNT
GOOD VIBRATIONS
WORLD WAR I LIVES

Welcome to this edition of The Gentle Way Newsletter, and a special welcome to all my new subscribers all over the world. If you wish to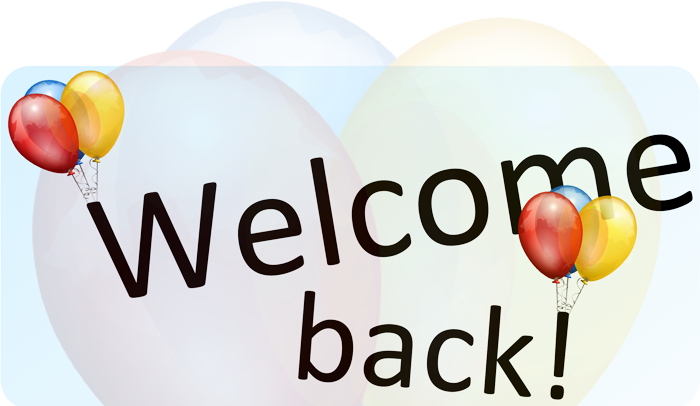 subscribe to this F.R.E.E. newsletter, go to http://TheGentleWayBook.com and then click on the link in the Blue Box on the right side of the Home page.

Thanks to all of you who subscribe to my newsletter. I have an insatiable desire to learn and know, and I learn right along with you when you send me your questions to ask in a meditative state. Thank you from the bottom of my heart! Keep sending in questions. But most importantly, don't just read and go on to the next blog or newsletter. Take part when I ask you to say a Benevolent Prayer (BP), as then you are contributing to make this a better world.

SPECIAL NOTES:

NEW PRESENTATION ON THE GENTLE WAY: For many of you who would like to see a presentation on The Gentle Way, I just did a worldwide Zoom presentation to members of AREI that is now posted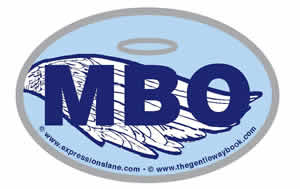 on Youtube. It's 53:30, and includes a 30 minute presentation, plus questions afterwards. Click here.

Please say a Benevolent Prayer (BP) OUT LOUD for all those in danger from the fires in California: "I ask any and all beings to aid, comfort, and protect ALL beings in danger from the wild fires in California, and bring them to safety, and for all those who are now homeless, to assist them to recover and to find the perfect place for them to live, thank you!"

If you or one of your friends is not receiving the newsletter, it may be because the email address was "blacklisted" by my newsletter program. This happens when a spam blocker on an email server bounces the newsletter. Please enter gentlenews@thegentlewaybook.com in your list of approved emails.

Does anyone know a lot about WordPress? Not sure if my Blog is working correctly, as I don't think the "rss" function is working. Happy to send a book to you if you can fix it.

Gaia is saying that we ALL need to send light and love to the Earth each
day. Please don't just sit there and read this newsletter and then go on. HELP MAKE THE EARTH A BETTER PLACE!

If you have been sending light to the world each day, then please add to what you have been saying and say this out loud each morning: "I now send white light and love to every continent, every island, all the rivers, lakes and streams, and all the oceans and seas, and I release this light to go where it is needed the most to light up the darkest parts of the world, thank you."

FIVE STAR REVIEWS

THE GENTLE WAY II: Kayce wrote: "This book started me on a most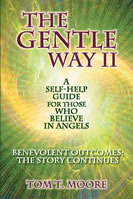 wonderful path. I had no idea at first reading the adventure I would be taking. His clear description of the "most benevolent outcome" and all the people who offered up their stories gave me courage to start. Now I have told hundreds of people about this book and the stories and the feedback of their personal victories has been overwhelmingly beyond good. I can't imagine anyone ignoring the content and not giving it a go. Great book. A must read."

FIRST CONTACT: Walter wrote: "This is big. The book presents rational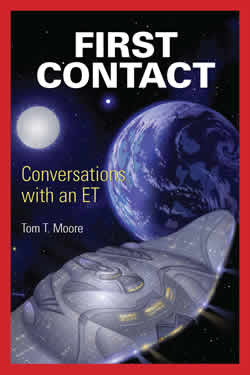 statements on a subject I have followed for many years. It also represents breaking news. That explains some current events (such as Putin in Ukraine) and several check-points to confirm Tom's hypothesis. The timing of the full disclosure and public visits by extraterrestrials are critical. If verified by those visits, this book directs us towards new science and the dates for a revolution in human expectations."


WINTER SALE: You don't have to wait until Black Friday! Just in time for the Holiday Season, my publisher, Light Technology, has 50% off on all my books, and all their others, if you buy six books, and 35% off for single purchases. What a great gift for your friends or relatives that can change their lives forever!

Go to http://www.lighttechnology.com/authors/moore-tom-t, where you will see all my books listed. To obtain the discount, enter "winter1950" at the checkout, or you can telephone 1-800-450-0985 to order my books.

FOLLOW ME: Have you "Followed" my "Tom T. Moore Author" Facebook page yet? I'm always posting something there, including Events, so "Follow!"

Please assist! If you bought one or more of my books on Amazon, please consider writing a review. I need five-star reviews to encourage more people to purchase them. Amazon, as you know, is the top seller of books in the country. If you have not bought one yet, go to my website at http://www.thegentlewaybook.com/chapters.htm where you can read SAMPLE CHAPTERS.

WANT TO KNOW MORE ABOUT ATLANTIS AND THE CONTINENT OF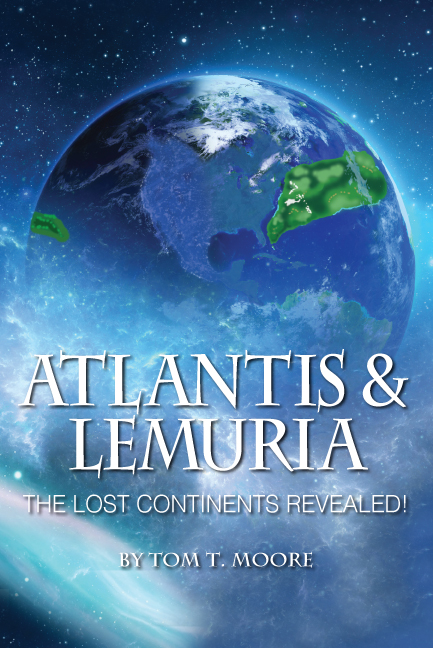 MU? My latest book, "ATLANTIS & LEMURIA—The Lost Continents Revealed!" has so much information that has NEVER BEEN PUBLISHED in any other book on the subject! Read the REAL history of two societies that existed for over 50,000 years each until they destroyed themselves. Here are a couple of sample chapters. Click here.

And a quick explanation for my new subscribers. Theo is my own Guardian Angel (GA) with whom I communicate in meditation, along with Gaia, the Soul of the Earth, and my soul "cluster" brother, Antura (and a few others). Generally, I'll ask Gaia the earth questions and Theo about our lives. Now for some interesting topics of the week that YOU requested, and which will give you a DIFFERENT PERSPECTIVE:

CALIFORNIA FIRES

Gaia, why the fast moving fires around the Lower California, Los Angeles area? They moved so fast many could not get out of the way.

Again, soul contracts come into play here. I have continually warned
people to leave the coasts. That part of California is over populated. Those that are forced to move away from the coast will thank me later, should the probability of the earthquakes ripping through California come to pass. There are hundreds of thousands of people who still have on their bucket list of Earth experiences fires, not to mention earthquakes.

And I did mention before, Tom, that the fire season would be year round for the West Coast. Before it was more in rural areas, but now I've moved the fires, with your souls' agreement, to more densely populated areas.

CALIFORNIA SHOOTING & YELLOWSTONE

Kathy writes: What a beautiful day here in Montana. Hope your day is blessed. Thank you for the Newsletter and please thank Theo for all his help.

I went to my medium friend the other day and when I mentioned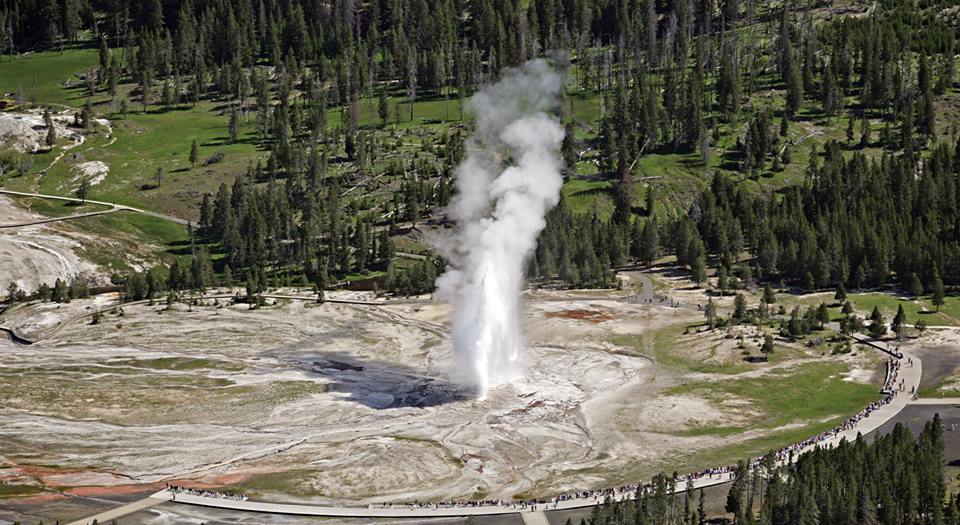 Yellowstone she got this image of the blast going down instead of out. Does that make sense to you, what she saw? The damage is less than more. Does Theo see this too?

Can you also tell me if the shooting that just happened in California on western night, was on those peoples contracts?

Thank you so much for what you do for us.

Gaia, someone received that the Yellowstone eruption blast would go downward and not up—comments.

They are receiving the energy, Tom, but if and when Yellowstone erupts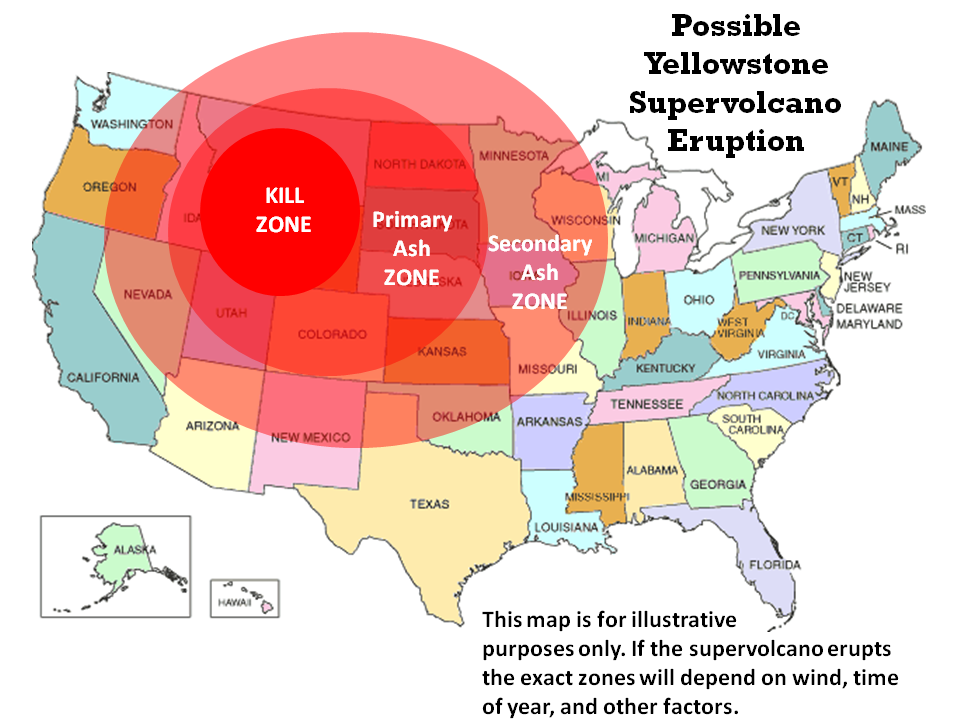 the blast will erupt in all directions. It will not erupt in just one direction that you've seen before with volcanic eruptions.

Gaia, what are the soul contracts of all the people affected by the latest mass shooting in California? And as there were many who were wounded and not killed, did the mass shooter go beyond his soul contract, along with the people who were wounded?

No, Tom. I know it would seem that way to people, but if you were to
watch the shooting take place, it would seem that it was quite random, where a person next to someone would be shot, but no one else in that group, or perhaps all of the group but one or two would be shot, but not all. All of these people's guardian angels, as they are called, made sure that only those with soul contracts to be injured or killed were in the line of fire.

Yet, there are shootings and other types of mass events where the shooter went beyond his or her soul contract and had to do more balancing.

True, and from the shooter's perspective in this case he did go beyond, but that was taken into account by the GAs and people there. A chaotic event that was not chaotic from our perspective.

BETO O'ROURKE

Theo, what is the highest probability for the future for Beto O'Rourke?


Yes, although he lost to Mr. Cruz, he was, as has been pointed out in the news, responsible for the election of a number of Democratic candidates. He has a tremendous upside as he is a good man and will continue to play a prominent role in national politics and government in the future.

Will he run for the Presidency in 2020?

We will not give you that information just yet. Again, his highest probability will be to gain more recognition and backing during the upcoming months and years.

DEMOCRACY QUESTION

Rita writes: How will we ever turn things around, here in America, if Trump and the Republican Congress remain in power?? Will we be able
to see a return to democracy, and a beneficial society for the common citizen, in my lifetime (I'm 67)??

Gaia, what is the probability of democracy remaining with Trump in power?

You have many safeguards in place for democracy to remain, Tom. Your readers may not see it, but there are a number of safeguards available, and will be used in the future, such as more women in government offices. That is a hug change from the days of the "old boys club." Each of you can make a difference, so do not be disheartened. Even if a woman is elected as a Republican, she will be able to reach across the aisle and compromise.

WHAT ARE NEGATIVE SPIRITS?

Gaia, I've only received vague descriptions of negative spirits. Are they fragments of negative whole souls, and either way, did Creator create them, and if so why, and if not who created them?

Yes, excellent questions. No, Creator did not create them. They were
attracted to this creation due to the four negative energies. That's one of the reasons why everyone in all the other universes, and including this one, work only with the 10 positive energies. They are not, I repeat not, fragments of negative souls. They are like the remnants of the creation process. They in a way are like lost children roaming endlessly.

Naturally, they were attracted to this creation, and attach themselves to any person who has lowered defenses such as addiction in all forms. Now that you are starting to lower the amount of negative energy you work with, their limited powers are waning too.

Is there a negative universe?

Yes, in a way there is, but not like this universe or the billions of others. It is not, as an example, a mirror image of this one, but it exists. It is a dark place. I think you should think of more questions to ask in the future. Just know that love conquers all, and light prevents the dark from existing.

MORE QUESTIONS FOR ANTURA

For my new readers, Antura is a member of my soul "cluster," as Theo calls them, and was introduced to me by Theo back in 2008. After 800 lives on Earth, with a soul interest in exploration, he's back on the water world Nommo in the Sirius B Solar System as part of a "first contact" team that goes all over the universe exploring and communicating with societies several thousand years before they are ready for space travel.
His specialty is "grass roots" contacts, with three other beings from different planets. He is an amphibian, and along with the others is described in my book FIRST CONTACT: Conversations with an ET. I also go into detail about the original star wars that lasted for thousands of years with the Reptilians. They are now at peace, and they diplomatically call it the "Great War." I tend to call it the "Reptilian War." Here are more questions asked in the last week.

Antura, how would you describe the cold world beings? And are there more than one type?

Yes, quite a few types, Tom. Some are smaller hominids, and others are difficult to describe, because I cannot say, "Oh these are similar to such and such a group on our Sirian ship. Even underground, they have a great variety from heavy coats of fur to those that do not need them, as the interior of the planet is warm enough to not need any protective clothing.

Any insect beings?


Yes, several, Tom. But larger than on Earth.

Same with planets that are hot on the surface closer to their suns?

Yes, there are types of beings that can thrive in hot climates.

I'll have to review my list of beings, I suppose.

Ready to answer any questions about the various beings.

[Next session] Image by Jia Hao

Charlie writes: THE GREEN CHILDREN OF WOOLPIT: Were the Green Children of Woolpit who turned up in the 12th Century England actually Aliens? Click here.

THE PREDATOR ALIEN: With the Predator film in theatres at the
moment, here are some questions.

1. Are there any ETs like the "Predator Alien" that hunts humans and other ETs for sport?

2. The Predator's mouth is based on a vagina, are there any ETs than have a Vagina-shaped mouth like the Predator Alien? Click Here.

Antura, were the Green Children of Woolpit real in the 12th century and if yes, were they from a subterranean civilization?

They were not, Tom. A story was greatly enhanced. They lacked certain vitamins in their diets.

Are there any Predator aliens that hunt intelligent beings for sport?

No, Tom, that story is a remnant of the Great War, where the Reptilians
would invade a planet and hunt down those who resisted.

Are there any ETs with mouths like a vagina?

We will answer seriously here. There are ETs with no mouths, large mouths of every description, so yes there are beings that a person on Earth would say are shaped that way. From our perspective we would not say that.

Back to cold planet beings. On Earth, there are certain animals and birds, such as polar bears and penguins that can exist in very cold climates. Will we find these two on cold planets?

You might say cousins, Tom. Societies that live in caverns in the planet interiors do not need to have the protection that the polar bears and penguins do on Earth. There are huge varieties of beings on these cold worlds. They typically have a thicker skin, but that can be furry, hairy, or plain. Let's see what your readers can come up with.

BPs FOR HEALTH, FINANCES, AND OTHERS

This MBO story and the next one originally appeared last week in my Blog, which you can read in its entirety at http://www.thegentlewaybook.com/blog. Please send me your MBO and BP stories. They will inspire others to try The Gentle Way!

Gabrielle in Melbourne, Australia, writes: If you wish, please join me in saying aloud, with enthusiasm, a few Benevolent Prayers (BPs) and Most Benevolent Outcome requests (MBOs). Thank you. :)

"I ask any and all Beings to raise the vibrations of all who read this, to
expand their Light and help them grow in Love, thank you!"

"I ask any and all Beings to raise Tom T. Moore's vibrations, to expand his Light and help him grow in Love, thank you!"

"I ask any and all Beings to raise the vibrations of the Servants of the Creator (our Guardian Angels), to expand their Light and help them grow greatly in Love, thank you!"

"I request a Most Benevolent Outcome for becoming similar to the golden light beings (the angels) in every way, every day, thank you!"

Some months ago, I asked if Tom's readers could say some Benevolent Prayers for me–for my health, my finances and other things. A few days after I emailed my request to Tom, I awoke, in the morning, to the feeling of a great wave of love and caring coming towards me. It felt as if huge numbers of people were thinking of me, worrying about me, wishing me to know that they would do everything they could to help me. It was so
beautiful that it almost made me cry.

A few days later, the same thing happened again. I later found out Tom had published my request for BPs on his Facebook page and, a few days later, in his blog.

I had many feelings of personal connection with those who had said the BPs aloud. For instance, I felt there was a man–a quiet, studious, gentle man—and he was offering me healing.

My BP: "I ask any and all Beings to bless, thank, honor and assist all who those who say Benevolent Prayers for me, thank you!"

Some things in my life have improved. During a doctor's visit, however, my doctor noticed certain symptoms and told me—he was most upset to tell me this—that I may have an autoimmune disease such as lupus or rheumatoid arthritis. I'm still having tests and waiting (in the public health system, here in Melbourne) to see a rheumatologist and get an "official" and specific diagnosis.

I decided to tackle this illness with MBOs. I requested MBOs to be led to
the best remedies and to be cured of this condition. I began reading the Earthclinic website (it contains personal accounts of effective natural remedies for all manner of health conditions). I discovered the mineral boron has cured many people of joint and bone diseases including arthritis. Those of us living in countries where the soil is low in boron have, apparently, much higher incidences of bone and joint illnesses.

I've tried two different boron products (calcium fructoborate tablets—too acidic; and borax powder taken in small quantities—too salty and it affected my kidneys). Despite these products' side-effects, the few doses I took were effective in containing the autoimmune disease. Random, worsening pains in various parts of the body seem to have disappeared—thank God—and the symptoms seem contained to one hand and one foot. I am now waiting for an order of boron citrate powder to arrive. I hope the boron citrate will have few, or no side-effects. I intend to take measured doses (perhaps 10mg per day, or more) and I hope to be cured. Fingers crossed and Guardian Angel on the task. Thank you, Tom, for sharing the miracle of MBOs with all of us.

MBOs FOR TRIP TO NEW YORK CITY

Lee writes: Made a trip into NYC to deliver something for a friend and meet my son and his girlfriend for dinner. Said MBOs for weather, traffic, good timing, ease of delivery and a special dinner. We made great time going into the city, had no problems with traffic at all, found
our destination with ease (had the address number incorrect, but a trip around the block was a snap). Had parking to unload (a miracle!) and headed out of the city across to NJ to park the car and take the ferry back over to avoid leaving the city during rush hour traffic. Hit the ferry with 7 minutes to spare, rode over and met my son at his work and off to a wonderful dinner. Back to the ferry, got there as they were loading for the return trip. An easy ride home.

Anyone we met was kind and courteous and we couldn't have asked for a better day! We were in the wrong lane at a light when we needed to make a right turn, I rolled down my window and asked the person next to us if she would let us in to make the turn and with a big smile she said yes, of course! There are wonderful people everywhere and MBOs just help you to find them easier. Thank you, Tom!

HOW DOES THE CABAL WORK?

We've had questions on the cabal before, so feel free to do a search on the Articles and News page of my website.

Susan writes: I'm not sure which of your guides to ask this question. A few months after Trump was elected as president, I heard that Trump
was NOT a member of the "Cabal Elite" who have been overseeing the running of our political system on this planet for an undefined time. The election did not go as intended as divine intervention superseded, although the Cabal is finding ways to work with, or against Trump's actions, which creates excess chaos around Trump.

If this Cabal echelon basically operates the Federal Reserve, owns the media, pharmaceutical sales and many other industries, plus shores up politicians in BOTH parties to keep the US (and World) politics in chaos, all of these acts (and more) result in our world feeling very unstable. If this is the case, then it keeps us citizens generating fear and worry, rather than understanding our sovereignty and standing in our power. Is this the current paradigm presently in play to one degree or another? Thank you.

Gaia, does the Cabal work best with world chaos?

Yes, that would be a simplified way of describing how they work as they make money on both sides of wars and conflicts, among many other businesses.

AL PACINO

John writes: How many lifetimes has Al Pacino had up until this point,
and has he been another famous recognizable person in another life known to us?

Theo, is Al Pacino a young, medium or old soul, and was any of his past lives known to us?

Mr. Pacino is certainly not a young soul, but is in the medium category. Naturally, this was and is a significant life for him. He has had a number of other lives, but not one that would be immediately recognizable.

JOHN WILKES BOOTH, N-WORD, SOUTH FLAG

Mike in the UK writes: Three Questions.

RE: John Wilkes Booth: As John Wilkes Booth was an actor, I assume his soul interest is performing arts. Has John Wilkes Booth been a famous actor or director in other lives that are known to us?

RE: The N word: When will the N word disappear from our Lexicon and
stop being used by racists, and when will black people stop using it themselves to refer to other black people?

RE: The Confederate Flag: As most people who display the Confederate Flag are racist and the flag itself is rooted in affiliation with racism and slavery, will the Confederate flag be banned in the near future?

Theo, is John Wilkes Booth's soul contract the arts and theater, or would it be government, since his actions certainly changed history?

There you have it, Tom. He chose to be an actor in that round in order for the events to unfold, where he did change history by assassinating the President of the United States. Everyone balances with both lives, where you are the hero, and lives where you are the villain, may I remind your readers, Tom.

When, or if will the N word disappear from use?

Yes, it will fade entirely from use within the next 15 to 20 years, Tom. That's even sooner than you expected, but there are great changes coming as your young people recognize it should not even be used by those of the Black race. They are only perpetuating the use of a word with a very derogatory meaning.

Will the Confederate flag ever be banned?

It is but another symbol adapted by the far right racists. It will remain, but only in museums within the next 20 years or so.

HALLOWEEN AND COMING BACK TO HAUNT

Charlie in the UK writes: 1. Although Halloween originated in England, it isn't widely celebrated in the U.K., but in the USA it's like an early Christmas - hugely celebrated. Why isn't Halloween as popular in the U.K. as it is in the US?

2. Coming back as ghosts! When we die, before we go onto our next lives - Can we chose to come back as a ghost and haunt people we don't like?

Theo, why is Halloween so much more popular in the USA than the UK?


Follow the money, Tom. Between the movies, costumes, themed parties, decorations, and candy makers, it has become big business, and at the same time a fun experience for children to adults who like to dress up. It will grow in popularity in the UK as children experience the pleasure of ghouls and goblins.

How often do people return after death to haunt those they despised in their life on Earth?

Rarely, Tom, as don't forget that when they die they are guided away. They quickly see where those people were acting their part to help in the growth of the individual. They quickly recall that they have done the same to those people in a past life.

GOOD VIBRATIONS

EP writes: Question for your GAs: Can you shed light on a recent encounter, a first for me?

While shopping in a hardware store, I rounded a corner and noticed an employee seated on the floor replacing inventory. Her back was to me. I walked by her another 10 feet when I heard her shriek, "Wait! Who are you?" I turned to see her staring at me, exclaiming, "OH, you are an Angel! Where did you come from? I felt you coming from far away before I saw you! What is your name?" She went on to tell me her body
temperature was elevated in my presence, and seemed enraptured, to the point I thought she might faint!

I thanked her, though the whole experience was surreal and somewhat disconcerting! Have others experienced this? Can I expect this to happen often? What was actually happening here, both for her and for me? Any insights would be helpful. Not sure I am ready for strangers spontaneously combusting in my presence! Thank you ALL.

Gaia, (EP) experienced an employee of a hardware store suddenly being excited when the person felt her presence. Why did this happen, and will it occur more in the future?

First, yes this will happen more in the future, as everyone is raising their vibrational levels, and your Pineal Gland receptor that acts as an antenna is not so closed off. In this case, the employee was doing a rather mundane task and was more open than she would have normally been. She is sending out good vibrations to the world, more than the normal person, so the employee suddenly received it. And as I said at the beginning, more people will experience this in the future as they learn how to not be so closed off to other people. You are not separate, but all connect on a higher level. Good question.

WORLD WAR I LIVES

Theo, did my friend Frank have a life during World War I, and if so was he born sometime in the past before it occurred, such as around the period of 1870, or was he a young man and had to experience the war as a soldier?

The answer is yes to both, Tom. He had overlapping lives, as the engineer/inventor part of him wanted to be ringside to see all of the
great inventions coming about during that time period. Then there was the life that began where he was a soldier, but not on the front lines. Again, his expertise in engineering led him into the part of the army that was mechanical. Keep in mind that not all the soldiers were in the trenches. Still, it was a short life. He can ask for more information on these lives, as he is open to receiving it. When you two go to the theater to see the documentary, he will remember more.

[Theo is referring to the Peter Jackson documentary that I can hardly wait to see as he has colorized and even turned the old silent footage
into 3D.]

So, it was not just one life, but two parallel; I assume in different countries?

That is correct, Tom.

In my WWI life [where I was previously told I died early in the war in the trenches], I could not find where I asked which country I fought for. Was it Germany, France, the USA, or another?

No, don't resist, Tom. It was Germany.

SPECIAL NOTES:


If you are new to requesting Most Benevolent Outcomes (MBO's) and asking for Benevolent Prayers (BP's) for other people, you may also wish to SIGN UP FOR MY WEEKLY BLOG, which has nothing but GREAT MBO stories from all over the world. I typically post this one day after the newsletter goes out. And have you requested that I be your FRIEND ON FACEBOOK yet? Please do so. I do give extra information there. I also post on TWITTER.

If you know of Expos or groups looking for FEATURED SPEAKERS, let me know, or have them contact me. And if you listen to any good TALK RADIO SHOWS that you have not heard me on yet, let me know about them.

THE GENTLE WAY BOOKS

Don't forget that ALL THREE GENTLE WAY books are NOW AVAILABLE as Ebooks on Kindle and other services, along with my other two books! The books are great for presents for family and friends for birthdays and other special occasions! All three books can change lives!

REMINDERS:

BLOG: For those of you who are just learning about requesting Benevolent Outcomes, I have a weekly Blog now with information and stories sent from all over the world about using this amazingly simple, yet powerful spiritual tool. The link is www.TheGentleWayBook.com/blog.
TWITTER: You can now follow me on Twitter @TomTMoore33 .

http://www.TheGentleWayBook.com --Great resources: Sign up here for the newsletter. Sample Chapters of the first book, videos, Signs, Articles, Archived Newsletters, and more!

FACEBOOK: You'll find me here: Tom T. Moore Author so "Like Me" at https://www.facebook.com/TomTMooreAuthor/

BOOK EDITOR: Need an editor for your upcoming book? Email me. Ralonne edits my newsletter and edits books.

Keep sending those success stories in, as they inspire others to live THE GENTLE WAY!

Expect Great Things!
Tom
Tom T. Moore
TomTMoore6@aol.com
TheGentleWayBook.com
7801 Alma Drive, Suite 105-335
Plano, Texas 75025
United States