INCLUDED IN THIS NEWSLETTER:
ONE YEAR UPDATE ON WAR IN UKRAINE
WHO BLEW UP NORD STREAM 2 PIPELINE?
OHIO RIVER BASIN TRAIN DERAILMENT
CREATOR AND THE EARTH EXPERIMENT
MORE QUESTIONS FOR ANTURA
MBO TO WIN ON SLOT MACHINES
MBOs FOR VALENTINE'S DAY FOOD SPECIALS
MBO TO FIND NEW APARTMENT IN ADELAIDE
MBO TO FIND MISSING POSTAL BOX KEY
FLOODING OF VALLEY NEAR MEXICO CITY
KILLING OF INDIGENOUS CHILDREN
ABUSE OF DOGS AND CATS

Welcome to this edition of The Gentle Way Newsletter, and a special welcome to all my new subscribers all over the world. If you wish to subscribe to this F.R.E.E. newsletter, go to The Gentle Way Book and then click on the link in the Blue Box on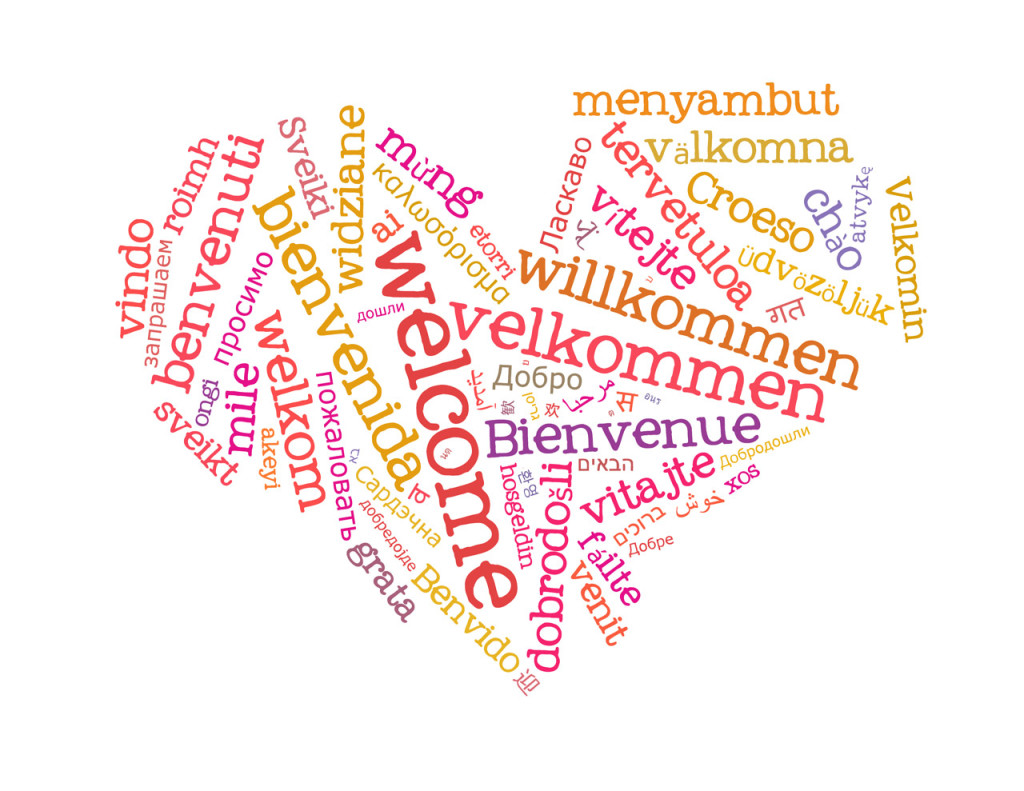 the right side of the Home page. If you are reading this for the first time and enjoy it, please share with your friends and family.

Keep in mind that I've been told that no one is perfect that does this work. I estimate that I'm around 80% to 90% accurate. Most importantly, don't just read and go on to the next blog or newsletter. Take part when I ask you to say a Benevolent Prayer (BP) as then you are contributing to make this a better world, and it does raise your own vibrational level (aka "Ascension").

SPECIAL NOTES:

If you are not receiving the Newsletter, let me know.

NEW INTERVIEW: THURSDAY, FEB. 23, 6pm PT, 8pm CT, 9pm ET. NIGHT AT THE ROUNDTABLE. Click here.  You can call in.


NEW INTERVIEW: FRIDAY, FEB 24, 4:30pm PT, 6:30pm CT, 7:30pm ET. TYPICAL SKEPTIC PODCAST. Click here. 

NEW INTERVIEW: SPIRITUALLY INSPIRED with Claudiu Murgan in Canada. 56 min. Wide range of topics covered. Click here.

INTERVIEW: I was interviewed by Norwegian Vibecke Garnaas on her SPIRITUAL QUEST PODCAST. This was a wide-ranging discussion. It is available on Spotify, Apple Podcasts, iHeart Radio, Amazon Music, and here is the link for the Youtube video. Click here.

I realize there are several Benevolent Prayers to say listed below. PLEASE TAKE THE FEW SHORT SECONDS TO SAY EACH ONE OUT LOUD. Remember, the human voice is much more powerful than people in this time period realize. I'm told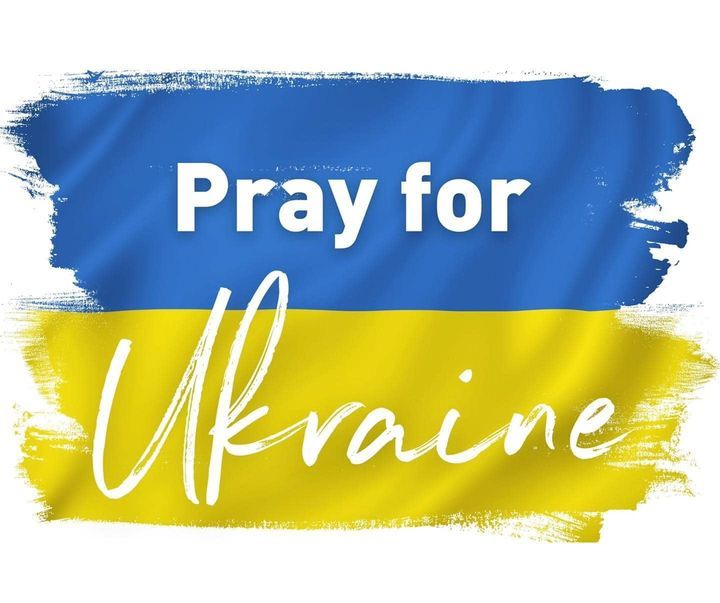 there is a crescendo effect when hundreds and thousands say the BP out loud.

There are predictions that the war in Ukraine will last for many more months. Let's say this Benevolent Prayer for the people of UKRAINE: "I ask for any and all beings to aid, comfort, and assist the people of Ukraine to remain safe, for all prisoners of war to be treated under the rules of the Geneva Convention, for the economic sanctions imposed on Russia to work, for the grain to be transported, to return the thousands of Ukrainian children home, and to return the Russian and Ukrainian soldiers home, thank you!"

We are making a difference!

Have you checked out my newest book—THE GENTLE WAY WITH PETS: Angelic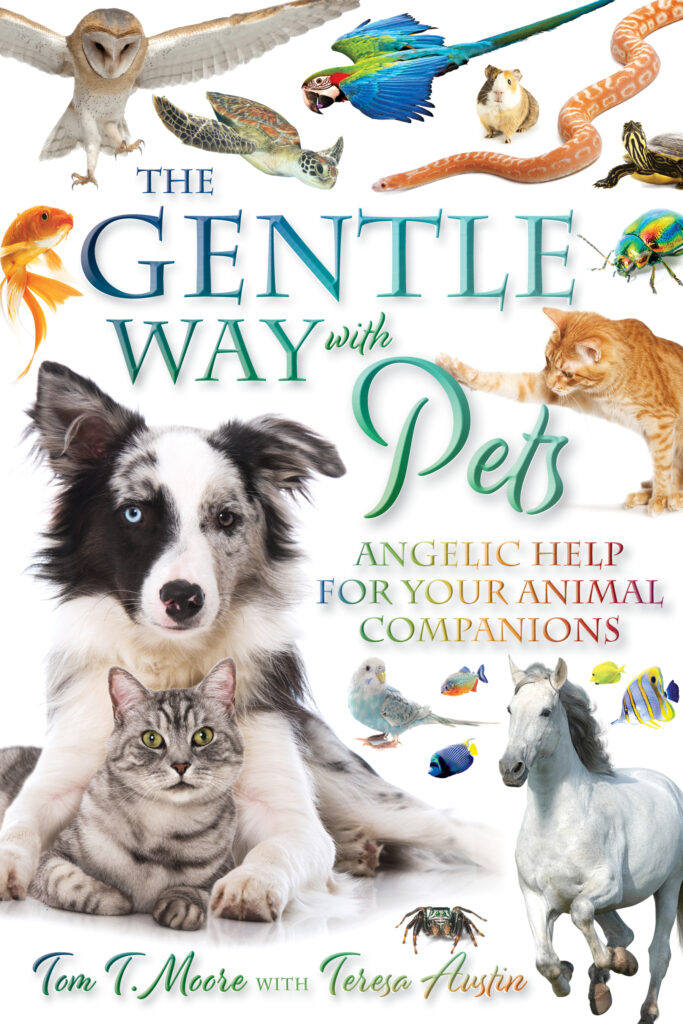 Help for Your Animal Companions? It has a complete review of The Gentle Way, plus great tips on our lives with our lovable animal family members. I interview several Group Souls to learn where they came from and why. If you have already bought the book, please write a review. THIS WOULD MAKE A GREAT GIFT FOR PET LOVERS!!

On PINTEREST, I'm listed as Tom T Moore Author. Please follow me and share my pins!

For those of you on Quora, I occasionally answer questions posed there. You can follow me, and if you do, please "upvote" my answers. I do this to reach a different group of people and grow the newsletter. So far, I have had over 6,400,000 views of my answers.

DO MALE AND FEMALE TWINS HAVE THE SAME SOUL? Click here.

Many of your questions are taking at least four weeks to respond to. If you are over five weeks, you can always email me to ensure your questions did not go into the Twilight Zone!

ARE YOU SAYING THE MORNING BENEVOLENT PRAYER? Please say this out loud each morning, just as I do: "I now send white light and love to every continent,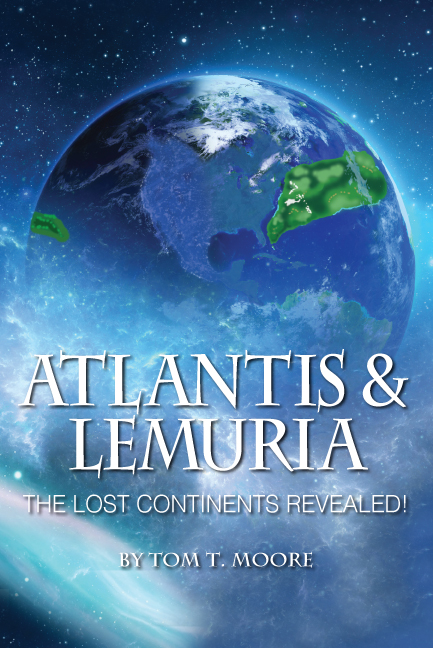 every island, all the rivers, lakes, and streams, and all the oceans and seas, and I release this light to go where it is needed the most to light up the darkest parts of the world, thank you!"

My previous book,  "ATLANTIS & LEMURIA—The Lost Continents Revealed!"  has so much information that has NEVER BEEN PUBLISHED in any other book on the subject! Here are a couple of sample chapters. Click here.

Before we move on to the rest of the newsletter a quick explanation for my new subscribers. Theo is my own Guardian Angel (GA) with whom I communicate in meditation, along with Gaia, the Soul of the Earth, and my soul "cluster" brother, Antura (and a few others). Generally, I'll ask Gaia the Earth questions and Theo about our lives. Now for some interesting topics of the week that YOU requested, and which will give you a DIFFERENT PERSPECTIVE.

ONE YEAR UPDATE ON WAR IN UKRAINE

Mark writes: I am writing to request that you please apply your time, kindness, insight, and available resources to update the Benevolent Prayer for Ukraine that is in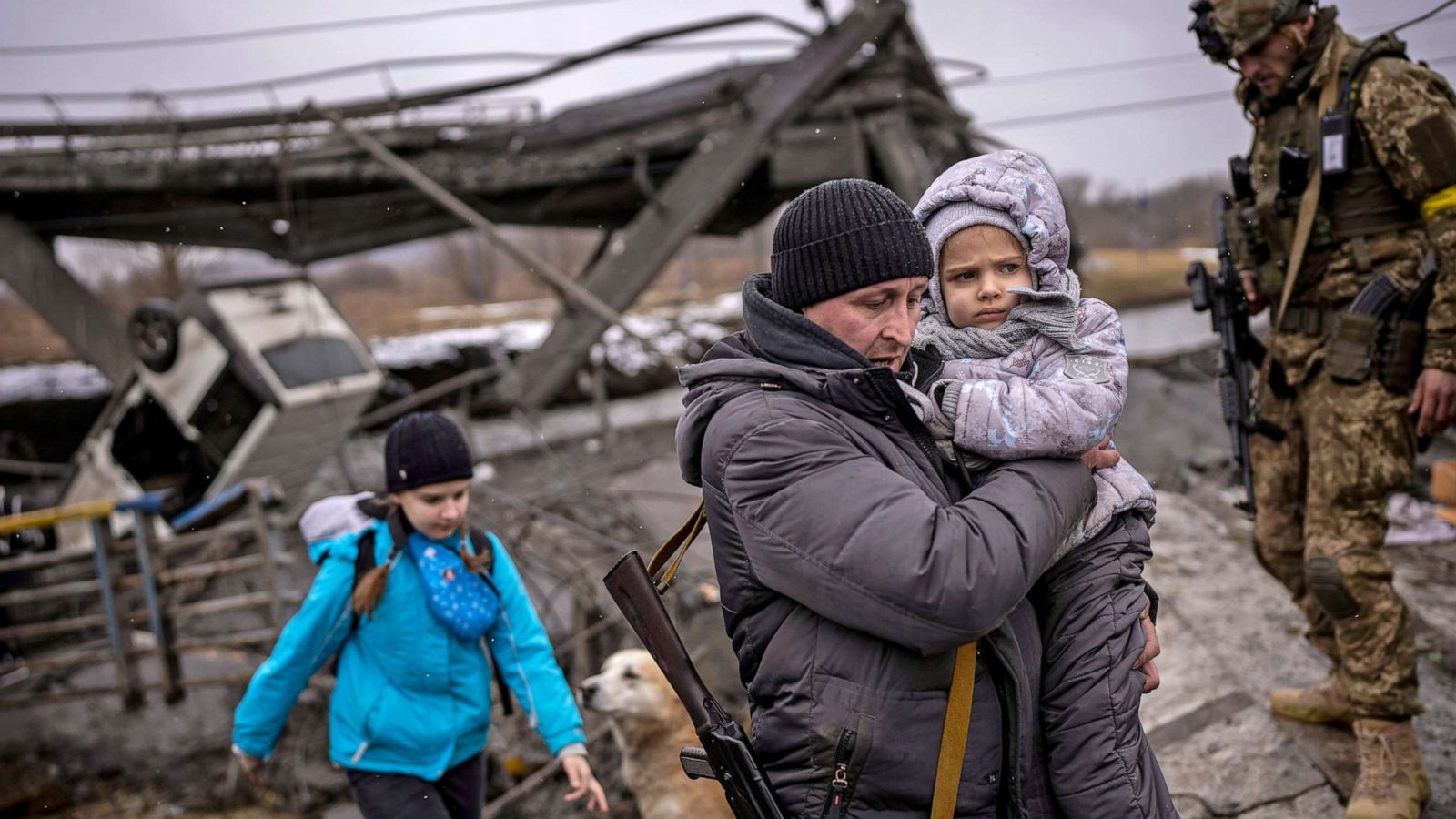 your weekly newsletter. The war has ravaged homes, in many cases there are no homes to return to, the world has become more involved and there are reports of children being held hostage. A general review and perhaps some additional guidance that you can resource might help?

Gaia, update us, please on the war in Ukraine. Putin seems to be doubling down.

Yes, Tom. Putin is still entrenched, but the clock is ticking on him. Thousands of families in Russia are hearing about the carnage in Ukraine and thousands have been notified about the deaths of their sons and daughters too, or their children are returning home wounded. Putin may think there is no bottom of the well, but the casualties of all types are starting to overwhelm Russia. Putin's time is limited. Yes, we have said this before, but any successes Putin has in the next month or two will be reversed as more modern equipment is provided by the allies—NATO. By the late spring or summer, the Russians will be in retreat. That will signal the beginning of the end for Putin. Trust me on this.

I added in the return of the reported 6,000 Ukrainian children taken to "reeducation camps" in Russia to the BP above. Please say this Benevolent Prayer at least once a week or more.

WHO BLEW UP NORD STREAM 2 PIPELINE?

David writes: Did the US blow up the European gas pipeline Nord Stream 2? It seems
unlikely the Russians would do it when they could simply switch the valve off.

Gaia, did the US, Russia, or who blew up the Nord Stream 2 gas line?

Russia was behind this in order to increase the shortage of fuel to the West.

OHIO RIVER BASIN TRAIN DERAILMENT

Kelly writes: Forgive me but I'm not sure who to request an answer for this, but perhaps Gaia. I live 4 hours south of the train derailment in East Palestine, Ohio. So many people, like politicians, the railroad company, the news, are not telling the whole truth about the mess there. Vinyl Chloride is a very dangerous compound that they burned and put into the air and water. Can you please ask if the Ohio River Basin
has, in fact, been breached? As livestock, fish, birds, etc., are dying in mass numbers, only the landowners that are enduring these losses are speaking up. When will the state of Ohio and the federal government start to take this seriously and be more transparent? What will be the environmental impact for those directly affected? Friends of mine in Brazil are saying that this is the Chernobyl for the United States...is that true?

Gaia, has the Ohio River Basin been breached by the toxic Vinyl Chloride spilled then burned in the train derailment? What is the probable future for those affected?

The area around the spill will be uninhabitable for some time. The Federal government will be forced to step in, since the local governments will be pressured to proclaim all is safe, when it is not. This will take years for the surrounding area to return back to normal. I am letting the humans involved figure out how to neutralize the chemicals, but it will take time. I would not recommend anyone to live in this area for the time being.

CREATOR AND THE EARTH EXPERIMENT

Creator here, Tom. Good morning.

Good morning, Creator. Just have a question regarding the Earth Experiment.

Creator, when you were putting the Earth Experiment together, you previously said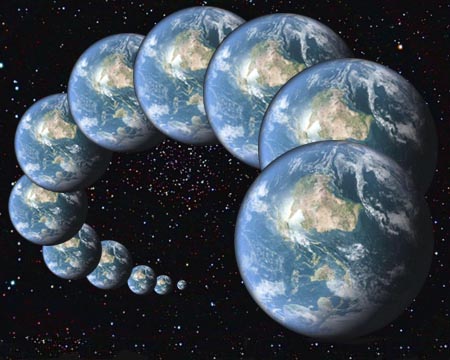 that the souls in the oldest part of the Universe were not interested in taking part in the Earth Experiment in any way. Did you go from galaxy to galaxy to ask, or did you just know that the souls in our galaxy would be interested in taking part?

I did give those in the oldest part of the universe the right of first refusal, but I knew they were too comfortable in the lives they had forged for themselves over billions of years to wish to even oversee my experiment with the four negative energies. After they declined, I simply went to your galaxy where there were souls I knew would accept the challenge of either overseeing, or being part of the Earth Experiment. I do, after all, know each one of you intimately. For me it is easy, or was easy, to identify those souls that would be interested in melding together in the future. Keep in mind that each soul has a different interest, but collectively, you do have that interest.

That's all I wanted to ask today, Creator. Thank you for speaking with me.

My pleasure, Tom. Just keep reminding your readers that I am available at any time to answer their questions.

MORE QUESTIONS FOR ANTURA

Can you imagine having a telepathic conversation with your own Guardian Angel, and your GA says, "Oh, by the way, an ET is listening into our conversation?" I had only been doing telepathy for 2.5 years at that point in 2008 and had no idea that someone else could "tune into" our conversation. I thought they were private. Theo would explain to me that it was done out of love, and I would also learn that the ET, whose name is Antura, is a member of my soul group, or "cluster," as Theo calls them.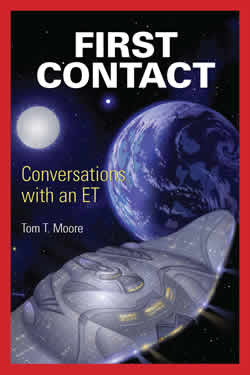 After 800 lives on Earth, with a soul interest in exploration and laying out towns from their very beginning, he's having another life as an amphibian from the water world known as Nommo, in the Sirius B Solar System. He's a member of a "first contact, grass roots" team of four. The three others are also from planets in Sirius B. You can learn much more about him, his planet, and his teammates in my book FIRST CONTACT: Conversations with an ET. It will answer so many of your questions regarding why we are seeing so many UFOs in the sky these days.

Antura is presently on a Sirian mothership that is three-miles-wide and twenty-stories-tall, with a crew of 900, plus their families, since they live their whole lives on board the ship. The mothership is orbiting the Earth only 50 miles above us, compared to the International Space Station in a 254-mile-high orbit. Naturally, they are cloaked so as not to scare us to death. There are also around 24 other motherships from many different star groups orbiting. They are all taking millions of readings each day as part of what is called the "Earth Experiment," fully explained in my book. Here are more questions I asked this week, after some interesting links sent to me by my "researcher," Mantej.

Interesting interview on Discovery NZ with Navy officer present when famous videos of "tic-tac" shaped ET craft zoomed along at up to 24,000 mph. 8 min. Click here.

Japanese town UFO hotspot. 9:30 min VICE. Click here.

Nurse who witnessed ET Roswell Autopsies. 9:58 min. Click here.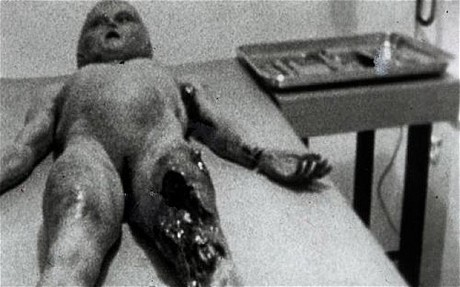 UFO over Houston, Texas. 8 MIN. Click here.

Eyewitness who saw alien body at secret military base. 8:12 min. Click here.

Antura in the wings Tom, with my teammates, and the Pleiadian.

Good morning, everyone. Lots of light and love to all of you.

Thanks Tom. We send it right back to you.

Chrissy writes from Wollongong, Australia: I have been meaning to send in questions for you each time I read the newsletters. Thank you so much for all the time you put into these and keeping us informed.

I cannot remember from which newsletters my questions arose, but these are a few -

We, the people of Earth, call the planets by a particular name such as Earth, Venus, Mars, Jupiter. Do our friends on the ships know these planets by a different name or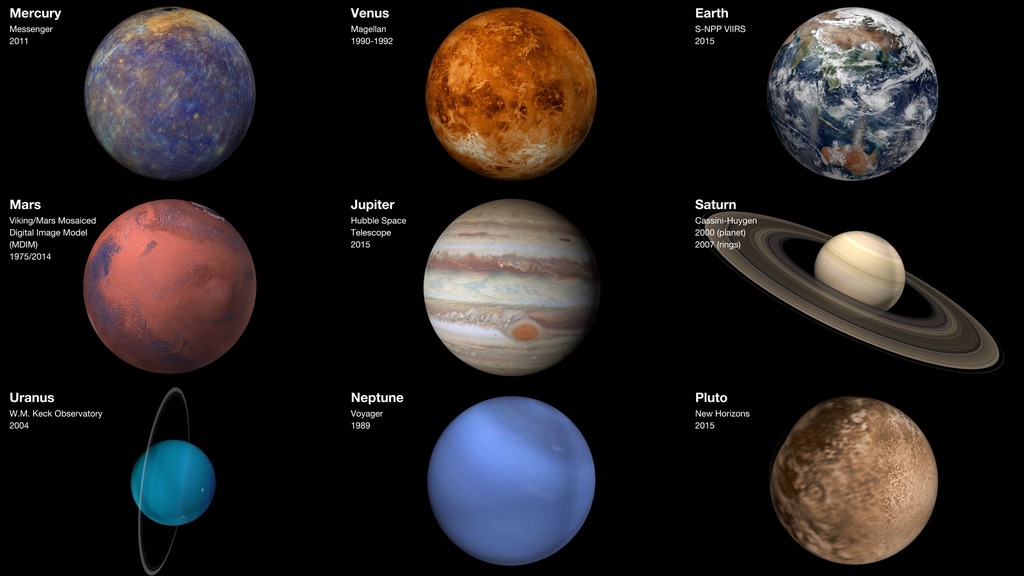 were the "names" of the planets given to us and are known universally?

You talked of your next life being on Nommo and which has already started. I assume that would be the same for many of us, if not all, that we are actually having lives/living on other planets at the same time we are living our life [lives] here on Earth.

I had a religious upbringing but, over the years, have changed the way I think about religion and have become "spiritual" in my beliefs. I understand [know] that I originally come from another planet. I find it interesting that you know that about yourself. Are there any tips or hints about how I would find this out about myself? I just find it so interesting and some nights go outside and look up to the stars and say "hi" to our visitors. Most days I say the prayer that sends "a river of love and light and healing energy to all the beings in the planet, on the planet, and around the planet". Were the names of Earth and the other planets in our solar system, or were these names given to us by ETs?

Antura, do people on the other planets know the names of Earth and the other planets in our solar system, or were these names given to us by ETs?

Good question. Those planetary names were given to your ancient scholars and leaders wrapped up in stories of gods and goddesses and astrology.

RE: Simultaneous lives, I'm sure it would vary from person to person, and is a soul choice.

On my soul contract this time around I'm told to encourage everyone to meditate.
Even in the back of my first THE GENTLE WAY book, there is an Addendum that describes how I did it back then. I also highly recommend going to Amazon or Hayhouse.com and buying Dick Sutphen's album SPIRIT GUIDES which has an easy way to listen while he puts you in a light meditative state and then allows you to ask two or three questions before bringing you back to a full waking state.

Mantej writes: Who took control of the Cessnas in Mexico? Click here.

Antura, who took control of the two Cessnas in Mexico, the first on 5/3/75—Sirian?

Yes, there were three Sirian ships involved. These stories were more for those people living in Mexico and even farther south who speak Spanish. No harm was done to the pilots. It was another message that we exist.

Mantej also writes: Since Antura said that the game chess was given to us by ETs are there any other games that Antura can highlight that were given to us by ETs?

Antura, any other games given to us by ETs besides chess?

No, not in modern times. There were a couple lost in antiquity. There is a game in China that ETs had a hand in. It would require an investigation into the oldest games in Asia.

MBOs TO WIN ON SLOT MACHINES

This story, and the next three, originally appeared last week in my BENEVOLENT OUTCOMES BLOG. Please go to www.thegentlewaybook.com/blog to read hundreds of more stories that are archived there from people living THE GENTLE WAY!


Cris writes: I have an MBO/BP story for you. Last weekend my husband and I went to Las Vegas; we aren't gamblers, but we decided to play the slot machines. Before we played I said a MBO for me to win some money and a BP for husband to win. Well, we each put $20 in the machines and next thing you know we won! He won $120 and I won $200. It's not a lot, but that's a pretty good return for $40.

MBOs FOR VALENTINE'S DAY FOOD SPECIALS

Lee writes: Went to a local market that has great deals on meals. They had a special for Valentine's Day of 2 filet Mignons (2" thick!), mascarpone potatoes, asparagus with red peppers, and 6 huge chocolate covered strawberries. I added 2 lobster tails to
complete the meal. I had to pick up the lobster at the seafood department, and on my way over I said an MBO for the two best looking tails! Lol. The meal was prepackaged when picked up so I said an MBO for the choicest filets.

I had to wait at the seafood dept while the clerk finished up what she was doing. I eyed up the tails and silently chose the two I wanted. She reached in the case and picked the exact two I wanted! When I got home and was ready to cook, I opened the filets to come to room temp and they were beautiful! A very delicious meal for an early Valentine's Day, as I work tomorrow night. Thank you, and this was the first time I thought to use a MBO for food! You can believe I will do this more often!

MBO TO FIND NEW APARTMENT IN ADELAIDE

Aravind writes from Australia: Good news! I moved into a new place after three months of searching. I like to focus on the positives, as it is SO DIFFICULT to find a place in Adelaide.

To tell the truth: I was facing homelessness and the deadline (March 1) was quickly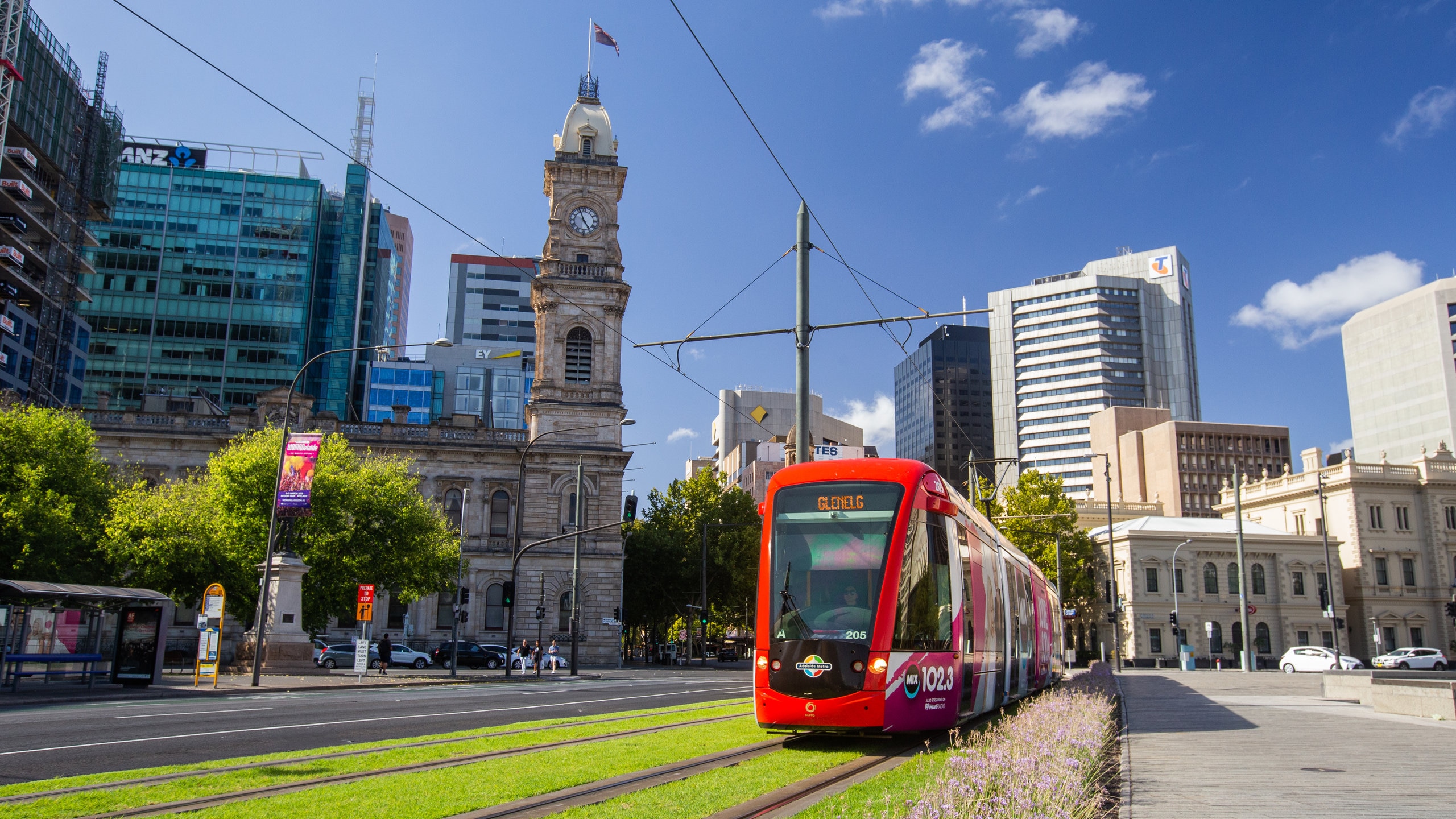 approaching for me to leave. I said a few more MBOs for a place (just not for a perfect one) and then was selected after inspecting the property.

I moved into the new place on 02/11/2023 on a six-month fixed term lease and yesterday officially handed over the previous place in a bit more pristine condition than I received it.

I even got the full bond/deposit back on the very same day after handover. Bear in mind, I lived in my previous place for more than 4.5 years.

I even got a good reference from the previous landlord: "We would be happy to rent a property to Aravind again."

MBO TO FIND MISSING POSTAL BOX KEY

Ever since 1997, when we began to work in our home, we've used a PO Box. Back then it was because we did not want the neighbors to see FedEx and UPS trucks stopping in front of our house, and since then we've probably saved over $2 million in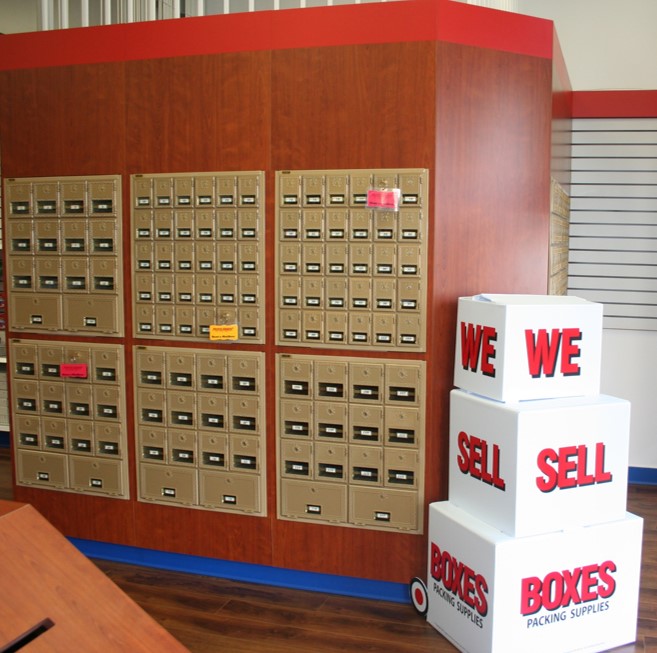 office rent. Nowadays, there is every conceivable type of truck running through our neighborhood making deliveries, but we have still continued to use the PO Box. We just don't go there as often.

Recently, after stopping in at the Postal Annex to pick up the mail, I placed the key, which is attached to a 2 inch in diameter rubber key fob on the stairs with the rest of the business mail for Dena to take to her office upstairs. A week or two later, she looked for the key and could not find it. She looked in her office, I looked in mine, plus the car, main closet, and anywhere else it could possibly have been placed. I did request a Most Benevolent Outcome to find it.

I had to go to the Postal Annex to pick up the mail again, and she gave me a key she said did not work well. It worked fine. Upon my return, she happened to stick her hand in the pocket of her sweater, and there was the missing key! Whether it had been there all along, or was another one of the stories we experienced of things moving into Timeline 5 and then back to Timeline 6 we will never know. But at least we have the postal box key back. MBO success!

FLOODING OF VALLEY NEAR MEXICO CITY

Chauncey writes: I saw a documentary about how the Aztecs or Mayans created a city on a huge lake working with nature. The Spanish conquistadors conquered them and as the city grew the lake was drained, exposing a huge valley. To this day Mexico City continues to battle the valley flooding and my question is, will Gala return the
valley back into a lake and if so, where will the people go?

Gaia, what is the probable future for the valley near Mexico City that was once a lake? And why does it seem to be more ET craft around now?

Two quite different questions, eh? The valley your reader is referring to will continue to be inhabited for the time being. Yes, it has flooding, but the people that live there cannot afford to suddenly have to find other accommodations in a heavily populated area. Eventually, and here we are speaking of many years, the population will dwindle and finally it will return to its former lake, but that is many years in the future.

QUESTIONS FOR THE FAIRY KING

Buz writes: Would you please ask the fairies if there is any medicinal use for trillium? We have a lovely forest that is FULL of them. If there is some health reason to use them other than enjoy their lovely maroon flowers, we would be glad to share.

King Oberon and Queen Titania here, Tom. Good morning.

Good morning and good life to you both. Just have a quick question.

King Oberon, is there any medicinal use for trillium/birthroots (maroon flowers)?


Quite so, Tom. It will take several years, but like so many flowers and plants, they have uses beyond being beautiful in appearance. I am not allowed to say what the use will be—it has to be discovered by the researchers. Look for developments in the next five to ten years, as researchers will break down its structure—to use a human phrase— and "look under the hood".

Thanks for the update, King and Queen. Good life.

Anytime, Tom. We encourage your readers to ask more questions about our fairy world. You and they have only scratched the surface, shall we say.

[Another session]

Teresa in Austin, Texas writes: A few more questions for the Fairy King.

Do you have a favorite season?

Rainforest areas seem to have a signature high vibrational level. Is this correct and if so, what causes it?

British neurologist Oliver Sacks said the only two types of non-pharmaceutical "therapy" he found to be vitally important for patients with chronic neurological diseases were music and gardens. He also found gardens essential to the creative writing process. Why is this?

The elemental Salamander, associated with fire, has been mentioned in many ancient societies. Is fire ensouled like plants, animals, and humans or do Salamanders just manage fire? Would this be true for all sources of fire such as lightning strikes, gasoline fires, lighting a match?

King Oberon, do you have a favorite season?

Naturally, my queen and I celebrate the coming of spring and the emergence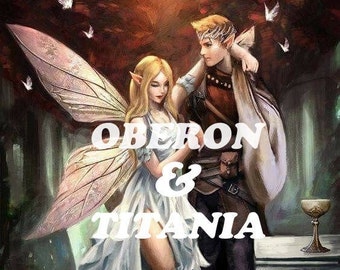 of our plants and trees from what seems like hibernation. But we love the summer months where everything is in full growth, and the fall with the harvests. There we have many celebrations for work well done. It really is hard to choose because each period of time is unique unto itself.

Do rain forests have a higher vibrational level?

It may seem they do, simply because there is so much plant life and growth. Even the plants you grow at your house have an aura, but multiply that a thousand or million times in a rain forest, and it is quite easy for a human to feel this energy.

Why do gardens assist in the writing process and curing neurological diseases?

There is a calmness one feels surrounded by plants and various flowers. Science has yet to discover what these plants emit that can assist in curing various diseases. Being in a garden allows your guides and guardian angels to more easily get in touch with you, since there is not the busyness one feels in your hectic lives.

Is fire ensouled like plants, animals and humans, or do Salamanders just manage fire?

More management.

Would this be true for all forms of fire such as lightning, gas fires, and matches?

No, each is unique unto itself.

That's all my questions today. I wish you both a good life.

Good life, Tom, and encourage your readers to ask more questions about the fairy world.

KILLING OF INDIGENOUS CHILDREN

Sue writes: Do you have information regarding Canadian schools for indigenous children where the children have died, been buried, and not returned home? Unmarked graves as well. What does it all have to do with anything? Is it related to past lives? What was all this about!?

Also, lots of indigenous girls and women being killed for years. What is this about?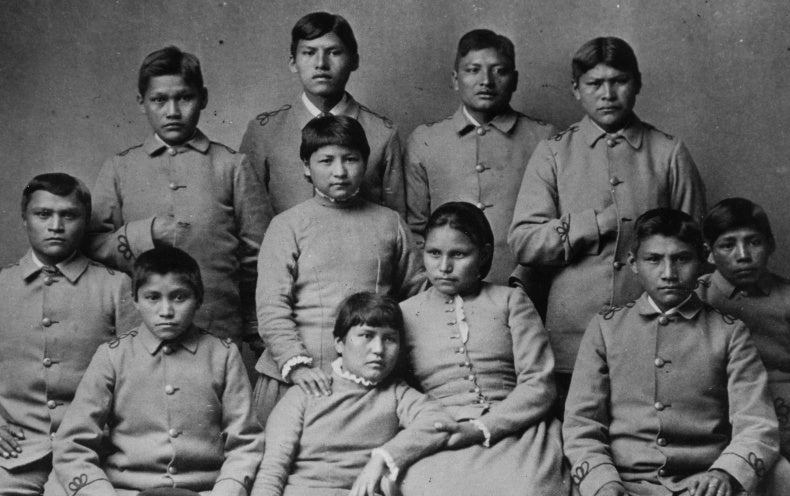 Will they ever find the people who are killing indigenous women and girls? A lot of these women disappear.

Theo, why did so many indigenous children die and how did it relate to past lives? And why is it still going on?

An easy explanation on the first part. Going back over thousands of years, those children had mistreated, as adults, children in past lives, including killing. It is easy to forget how many wars have been fought where children were victims. Even in this present time, there are thousands of children being injured or killed. Those that harm children must balance the scales whether it is in the future, or a past life, such as an indigenous child. All lives must balance, you have been told many times, Tom, by the end of your lives on Earth. You can ask your readers to say a BP for all children in all time periods. You do have the ability to rewrite history.

I have previously covered women disappearing. It is especially a problem in national forests.

Let's say the Benevolent Prayer out loud: "I ask any and all beings to aid, assist, and protect all children in all time periods and timelines from violence of any sort, thank you!"

ABUSE OF DOGS AND CATS

Claudette writes: What wrong can a cat or a dog have done in a previous life to deserve to be abused in this life?

Why are some animals happy in families and some are miserable or abandoned in the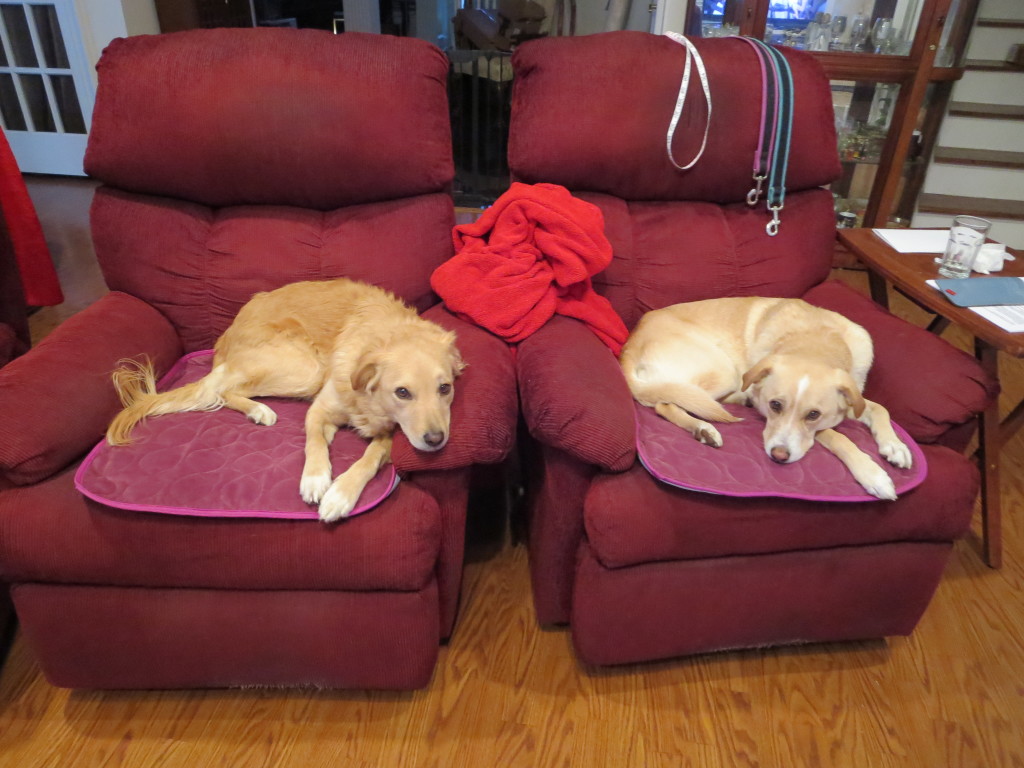 street?

Here I get to plug my book, THE GENTLE WAY WITH PETS. I had extensive conversations with Dog soul and Cat soul. They completely understood their part in the Earth Experiment, where humans are veiled from understanding that everything in our Universe is ensouled. There are people that eat dogs, as just one example. Yes, both dogs and cats are abused, typically by younger souls that are completely ignorant of the love we are supposed to give them, just as they give us. It is a known fact that people who abuse animals also go on to do violence with humans. It is the way they are wired in their lives—something to learn from and to balance in future lives.

You can say Benevolent Prayers for all these beautiful animals to be loved and cherished.

NOTES AND REMINDERS:    


If you are new to requesting Most Benevolent Outcomes (MBO's) and asking for Benevolent Prayers (BP's) for other people, you may also wish to SIGN UP FOR MY WEEKLY BLOG, which has nothing but GREAT MBO stories from all over the world.  I typically post this one day after the newsletter goes out.   And have you requested that I be your FRIEND ON FACEBOOK yet?  Please do so.  I do give extra information there.  I also post on TWITTER. 

If you know of Expos or groups looking for FEATURED SPEAKERS, let me know, or have them contact me.   And if you listen to any good TALK RADIO SHOWS that you have not heard me on yet, let me know about them. 

THE GENTLE WAY BOOKS

Don't forget that ALL FOUR GENTLE WAY books are NOW AVAILABLE as Ebooks on Kindle and other services, along with my other two books!  The books are great for presents for family and friends for birthdays and other special occasions!  All three books can change lives!

REMINDERS:          

BLOG:  For those of you who are just learning about requesting Benevolent Outcomes, I have a weekly Blog now with information and stories sent from all over the world about using this amazingly simple, yet powerful spiritual tool.  The link is www.TheGentleWayBook.com/blog.
TWITTER:  You can now follow me on Twitter @TomTMoore33 .

http://www.TheGentleWayBook.com --Great resources:  Sign up here for the newsletter.  Sample Chapters of the first book, videos, Signs, Articles, Archived Newsletters, and more!

FACEBOOK:  You'll find me here: Tom T. Moore Author so "Like Me" at https://www.facebook.com/TomTMooreAuthor/

Keep sending those success stories in, as they inspire others to live THE GENTLE WAY!
 Tom
 Tom T. Moore
 TomTMoore6@aol.com
 TheGentleWayBook.com
 7801 Alma Drive, Suite 105-335
 Plano, Texas 75025
 United States