INCLUDED IN THIS NEWSLETTER:
VAPING

PRINCE ANDREW

WILL NEW ZEALAND SINK?

MORE ON THE FREE ENERGY MACHINE

MORE QUESTIONS FOR ANTURA

MBO FOR FLU SHOT

THANKSGIVING DINNER MBO

MORE QUESTIONS FOR THE FAERIE KING

ENLIGHTENMENT AND BUDDHISM

UNDERWATER STONEHENGE

INSULTING COMEDIANS

BATTLE OF HASTINGS, 1066

SPIRITUAL D-DAY FEBRUARY 2?

ORSON WELLES

Welcome to this edition of The Gentle Way Newsletter, and a special welcome to all my new subscribers all over the world. If you wish to subscribe to this F.R.E.E. newsletter, go to http://TheGentleWayBook.com and then click on the
link in the Blue Box on the right side of the Home page.

Thanks to all of you who subscribe to my newsletter. I have an insatiable desire to learn and know, and I learn right along with you when you send me your questions to ask in a meditative state. Thank you from the bottom of my heart! Keep sending in questions. But most importantly, don't just read and go on to the next blog or newsletter. Take part when I ask you to say a Benevolent Prayer (BP), as then you are contributing to make this a better world, and it does raise your vibrational level.

SPECIAL NOTES:

I'm still under the weather a little this week, but the newsletter is normal length.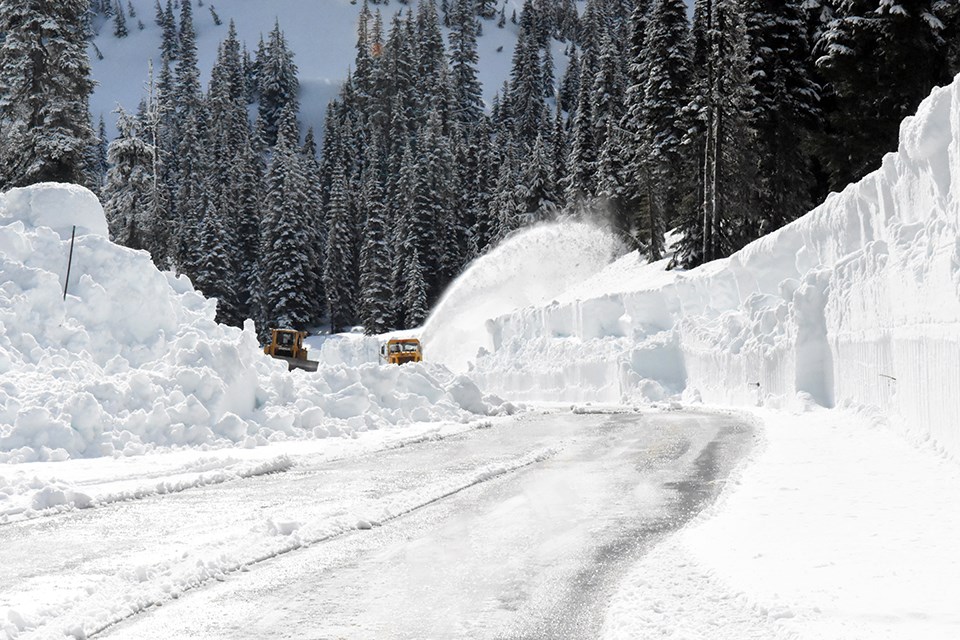 On the news they reported that at least 80,000 homes were without power in the Northeast, due to heavy snowfall. If you recall, Gaia warned to have a secondary source of heat this winter.

THE GENTLE WAY I is now an Audio Book! Great Christmas Gift! Here is a link to it on Amazon: Click here. You can listen to a sample, or you can get it for free, if you try their "Audible Trial."

FIVE STAR BOOK REVIEWS

Christmas will soon be here! What a great gift these books will be for family and
friends.

THE GENTLE WAY I: Madeline wrote: "My go-to for communication with my Guardian Angel. Requesting Most Benevolent Outcomes was very strange at first. Slowly, I started feeling the changes. I felt the presence of my Guardian Angel. I also had sudden thoughts that I knew were not my own. I also love the daily Affirmations. Meditation is still a slow process with me. Great book. I look forward to the others. Thank you."

ATLANTIS & LEMURIA: Donna wrote: "Life changing book. Tom Moore has done it again. If you only read one book on the subject - this is it. He is one of the
most informative and brilliant new age authors of our time. He has the factual knowledge of Atlantis and Lemuria and has finally uncovered so many questions that have lingered for centuries concerning the true events of these ancient countries and inhabitants. Tom's style is captivating and you will have a hard time putting it down. I have finished it, but will reread it again since it has so much information to be remembered. He has also written other books, First Contact and the Gentle Way series, that are must reads. After you read these books, you will experience a new positive and uplifting life because you "know" why you are here. Do yourself a favor and get these books, expand your mind and be comforted in knowing you are here for a solid reason and at a time when you get to be in the presence of Tom, Theo and Gaia!"

FIRST CONTACT: Brad wrote: "An inquiry of the Galactic Nature. What a Gift! An insightful interview and inquiry of what may be possible outside of our
6 senses, of what we believe we can see, touch and feel. Tom's exploration takes us past the 'Twilight Zone' of our immediate world, and into the possibility of billions of Beings, and new ways to wonder. Wonder what could be possible in a parallel time, space, and galactic explorations. And the world of 'What If'; what if alternate life forms, guardian angels, souls and beings are exploring and guiding our daily existence, creating a future that is yet to unfold as we explore our world, universe, galaxy, and become good planetary neighbors and explorers with The Federation of Planets."

For those of you on Quora, I occasionally answer questions posed there. Here is a new one. You can "follow me," and if you do, please "upvote" my answers. I do this to reach a different group of people and grow the newsletter. So far, I have had over 840,000 views of my answers.

HOW DID YOU DISCOVER YOUR GUARDIAN ANGEL? Click here.

Many of your questions are taking about three weeks to respond to. If you are over five weeks, you can always email me to ensure your questions did not go into the Twilight Zone!

You can sign up to receive email notifications and the link when I post my MBO and BP Blog on Saturday. Just go to www.thegentlewaybook.com/blog.

NEW ADDITION TO MORNING BENEVOLENT PRAYER: Please say this
out loud each morning: "I now send white light and love to every continent, every island, all the rivers, lakes and streams, and all the oceans and seas, and I release this light to go where it is needed the most to light up the darkest parts of the world, and I send white light and love to every single person and being I meet or encounter today, thank you!"

If Atlantis and Lemuria were just myths, why are there roads and cities submerged in the Mediterranean? And what about the land bridge that
connected England to Europe? Read why the records no longer exist, and the REAL history of two societies that existed for over 50,000 years each until they destroyed themselves. My latest book, "ATLANTIS & LEMURIA—The Lost Continents Revealed!" has so much information that has NEVER BEEN PUBLISHED in any other book on the subject! Here are a couple of sample chapters. Click here.

And a quick explanation for my new subscribers. Theo is my own Guardian Angel (GA) with whom I communicate in meditation, along with Gaia, the Soul of the Earth, and my soul "cluster" brother, Antura (and a few others). Generally, I'll ask Gaia the Earth questions and Theo about our lives. Now for some interesting topics of the week that YOU requested, and which will give you a DIFFERENT PERSPECTIVE:

VAPING

Ann writes: I think this is super serious and I am surprised no one has addressed this yet.  "Vaping"! What is the issue here? Good idea or not? Seems like people can avoid the tar and burning elements of old school cigarettes. Of course we know the counterfeit vaping supplies are dangerous because we don't
know the actual ingredients. But with the legitimate manufacturers, is there still an issue or problem?

Will "vaping" ever be healthy for people who need that nicotine fix? Perhaps even, it could be a future pharmaceutical delivery system for other types of drugs?

Gaia, is vaping, sold by legitimate companies a good alternative to cigarettes, or are they replacing one disease with another? What will come in the future?

You are exactly right, Tom. Vaping simply injects into the lungs harmful additives that are not meant for the lungs to process. Continued use by anyone, and that includes the ones manufactured by those "legitimate" companies, will eventually result in a host of diseases. Use the nicotine patch if you are addicted to smoking. If you are not, don't start. Chew gum, and for everyone, meditate. Yes, that will do wonders for your body.

On the horizon will be other ways to reduce your desire for cigarettes and the nicotine addiction. A simple shot taken every few months will erase the desire. Eventually, the DNA strand that causes the addiction will be identified and adjusted. Until then, no more vaping. Otherwise your health will suffer.

PRINCE ANDREW

Theo, how many minors has Prince Edward had sex with?

Well over 50, Tom, that you were thinking. It would be closer to the 100 mark. Yes, that is the correct number, as this went on for years.

Will he eventually be indicted?


In the eyes of the public, yes, but by the courts—it will be very difficult as he will hide behind the royal family and their diplomatic status.

This question was posed by Sylvia.

Theo, what is the contract of Epstein and the victims, and will others be prosecuted?

As we have covered before, there is a balancing as Epstein did have more than one life where he was assaulted multiple times by those who in this life were his victims. Yet, he went farther than his soul contract, so therefore there will be more balancing for him in the future. He is a younger soul, and consequently he has many lives ahead to balance this out. Younger souls have a propensity to overdo it, but over the course of several hundred lives it all balances. Yes, there will be at least one more prosecution—the woman who assisted him in procuring the girls.

WILL NEW ZEALAND SINK?

Malti in New Zealand writes: Please ask Gaia soul, the Zealandia continent (of
which a small part is New Zealand) is under water. Will this ever rise up or forever be under the water and will New Zealand also eventually be under water?

Gaia, will the Zealandia Continent, which is under water, ever rise? And will New Zealand ever sink?

Neither will happen, Tom. Zealandia sank long ago as the Earth changed, and New Zealand will not sink, but they will continue to experience earthquakes, which anyone living there quite understands.

MORE ON THE FREE ENERGY MACHINE

Gaia, will the design of the free energy machine for home use be derived from
the Navy patent?

No, Tom, it will be separate, but slightly similar. Keep in mind there are and were a multitude of researchers working on this. Naturally, they will look at the Navy patent to see how it works, but there is more than one way to achieve the same goal.

MORE QUESTIONS FOR ANTURA

Antura is my brother on another planet. We're fragments of the same soul, when Theo introduced us in 2008, and since then I've asked hundreds of questions, a portion of which appeared in my FIRST CONTACT: Conversations
with an ET book—and I might add, a perfect gift to put on Santa's list, or to gift to someone interested in ETs and UFOs. I have a whole chapter on the real star wars—a perfect time to read what really happened one million Earth years ago. Here are the questions I asked this week.

Antura, does the Navy patent for the free energy machine have any similarity to the ET spacecraft engines that crashed in the 50s?

Excellent observation, Tom. Yes, more than just a little. In the next few years there will be a rapid development in the use of these machines. Again, they are not the engines we use that can portal hop, but still their speed will greatly increase what is in existence today.

Lou writes: A question about an event that has perplexed me. On 22 November, I left my office around 10:30 in the evening; the area is not well lit, but lit enough to not be a hazard walking. As I left my front door and traveled the straight line to my automobile, there was a small figure in black pants and a black jacket and hood to my left on a cross sidewalk walking a black dog. What
is interesting is that I could never see the face of the person or the full image of the dog, just a small black creature on a leash. I thought how odd that I cannot make out this person's features or really see the dog that well. The figure was about 4'10" and moved past me on the sidewalk.

As I retrieved something from my automobile, I then moved past the figure (it had stopped a few feet from me with its back turned to me) and a voice in my head said to say "hello." So I did and what followed was a voice that was so gentle and innocent and pure it surprised me when it replied back, "Hello." When I reached my company vehicle about 15 yards away, I turned and could not find the figure.

The entire incident caused me to ponder it as I drove to another office. It did not occur to me until around 2 a.m. that this may have been an encounter with an ET. Was that the case; was this a being from my home planet or some angelic being just watching over me? If so, why did it let me see it? Feel free to publish this if you feel it may be of value to someone.

Antura, did Lou encounter an ET on 22 November, on his way from his office to auto?

Quite so, Tom. A planetary encounter, shall we call it—just checking on him. Yes, rather unique way, but it was done for a purpose. Benevolent encounter, shall we say.

Mike writes from the UK: More questions for ANTURA

1. Bob Lazar worked at Area 51. What's contained in the documents Bob Lazar
read that detail 10,000 years of ET involvement in human history?

2. How far back do the USA's documents go regarding ET involvement in human history?

3. How often do the people in the International Space Station see UFOs, is it pretty much every day or are the UFOs cloaked so they don't scare the residents of the Space Station?

4. Was the USA the only country in the world in the 20th Century to have an ET like Valiant Thor staying with them for a long period of time, or did Russia, the UK or China have one also?

5. Boris Yeltsin. In the times when he wasn't drunk, what did the Russian President Boris Yeltsin know about ETs?

6. Charles de Gaulle. Did Gaulle have any meeting with ETs or what was his knowledge of ETs?

7. How many people around the world will fall in love with the Pleiadian women when they make an appearance?

Antura, if what Bob Lazar says is true, what is contained in documents at Area 51 detailing 10,000 years of ET involvement, and do any documents go back farther than 10,000 years?

Keep in mind, Tom, we have stated before that Mr. Lazar embellished his accounts beyond his actual knowledge. With that in mind, Mr. Lazar has seen some documents of a more general nature. It has been explained to your government and others that ETs have been around forever. You have a much
more complete story about ET involvement than what has been told to your government represen-tatives, and was contained in those papers.

How often do people on the International Space Station see ET craft, or do the craft conceal themselves—cloak themselves—so as to not scare the station inhabitants?

They see them quite often, Tom. They are told not to report them, unless it is a close encounter, and then only by secure communication. The new arrivals find it quite fascinating, but their duties are such that they just ignore them.

Was the U.S. the only country to have an ET like Valiant Thor?


Yes, the other countries were considered, but the Pleiadians felt their best shot was the U.S. You just were not ready for this type of contact yet.

What did Boris Yeltsin know about ETs? And did he have any meetings?

Virtually nothing, and no, there were no meetings.

Did Charles de Gaulle know about ETs?

Only reports about encounters with ET craft. He had no meetings.

Will people be enamored by Pleiadian beauty?

The Pleiadians that will be the first contacts for Disclosure, as I have said before, will be smaller in stature. They will be pleasant in appearance, but not what you would call raving beauties. Still, they will be attractive in their own way.

MBO FOR FLU SHOT

This MBO story and the next one originally appeared last week in my Blog, which you can read in its entirety at http://www.thegentlewaybook.com/blog. Please send me your MBO and BP stories. They will inspire others to try The
Gentle Way! You can now sign up to receive notification of the Blog, along with a link.

Lou writes: And now for the MBO success story. Due to my age, I have started taking the yearly quadrivalent flu shot. The first three years I had the usual minor reactions that one may get on the next day. This year, on my way to the pharmacy, I twice said an MBO for the shot to benefit me and for there to be no physical or harmful side effects. This year I am glad to say that I had absolutely zero side effects after the shot; no soreness in the arm, no headache, etc.

THANKSGIVING DINNER MBO

Sharon writes: I actually overslept Thanksgiving morning! I didn't get the turkey in the oven early enough for it to be ready on time, and we had extra
guests invited! I was distressed that everyone would have to wait on me to eat. In addition to that, I hadn't cooked a turkey in a while and was nervous about it being delicious.

I sat down and wrote out my MBO for the turkey and casseroles to finish cooking at exactly the right time and be delicious and the entire meal be delightful and pleasant. Everything came out perfect! The turkey finished cooking at the right time, even with time to cool and be carved. It really was the most benevolent outcome possible!

MORE QUESTIONS FOR THE FAERIE KING

The questions came from Lou and Ellen.

King Finvarra, do faeries shift the vibration of their physical selves to go into the
soil to work on the plants, and what do they do there?

Good question, Tom. Yes, they are able to change their vibrational level to allow them to pass into the ground to work on the root system, or to at least check to see if the plants are healthy or not. This is important work, as they can assist the plants in preventing disease or from being attacked by insects. They can even advise the plant of obstacles to their growth such as rocks or other obstructions. They are dearly loved by the plants and trees that they service.

Are any of the faerie world taller than the two feet or so that we have spoken about before, such as upwards of four to five feet?

No, as then we would have to consume too much food. That is not our purpose.
Yes, I'm a little taller, along with my queen, but we are exceptions. Our purpose on Earth is to be the caretakers of all the plants and other flora in the world.

Is it in any way painful to stay at our vibrational level?

Not at all. Plus, keep in mind that your vibrational level is slowly rising, but we have the ability to adjust to whatever vibrational level exists on Earth. That is part of our natural tools. That is why Creator allowed us and welcomed us to Earth.

Can humans feel a faerie's love?

Interesting question. Typically, no, but there are people quite sensitive that can feel our presence, and with that we do convey our love and typically receive it back. Send us white light, and we will send ours back to you.

Do faeries have the ability to heal humans in any way?

Another interesting question. Typically, humans have soul contracts. Again, we can send light to you, especially if you are sending light to us, but healing of humans comes from another level—another source. But we do send our love to those who work and care for their gardens, or work in any way with flora.

How, I am asked, can one contact faeries in the Blue Ridge Mountains?


As I said previously, you can request an MBO for contact.

Are the faeries in that area different from those in the Smoky Mountains?

They are basically the same—just a different group.

Were the stories written about Hobbits based on the faerie world?

Quite so. Although fictional, we do have enclaves of the faerie world these stories are based upon. I encourage you to read more about the writer and the mythical stories.

King, do red mushrooms serve a special purpose for faeries given that they can be poisonous to humans?

We do not have the same problems humans do with these mushrooms, Tom. Our
systems are different and they provide a food source for faeries, plus shelter during storms.

Thanks, King Finvarra, and good life to you, your queen, and the rest of the faerie world.

I thought I would add this commentary from SC.

SC writes: In the Newsletter ..... To whomever asked the question: "What makes you think Faeries are real?" My reply: "What makes you think they are not?"

My daughter (a dyslexic Pisces with very open eyes), saw Faeries and elven folk her whole young childhood until about age 7, and then gradually saw less and less, although she still sees them occasionally as a young adult. I once saw faeries similar to what she described ... balls of light with some density of figure inside the light, which were in an old oak tree, seen while camping in a campground on the White Earth Reservation in MN, on a full moon night of Summer Solstice while attending a wild foods conference. (No alcohol involved.) The faeries must have been celebrating and how could you ask for more than that!!!

A month ago I saw a couple very quick dashes of swirling bright light during early evening hours, too bright and large to be a lightening bug, which don't live at this altitude anyway. It must certainly be the faeries just letting me know they are there. These interactions happen when I feel good physically, mentally & emotionally, and thus, in a higher energy frequency.

ENLIGHTENMENT AND BUDDHISM

Andy writes: I am wondering how enlightenment fits in with your teachings? Can a person fast track themselves through the Earth Experiment and have fewer lives if they become enlightened or does enlightenment only ever come to those that are Old Souls? I read that you said Rumi was a medium soul, yet he would probably be considered enlightened by many.

How does one know if one is a stream-enterer? (In Buddhism, one who has
"entered the stream" is one who has a maximum of seven more lifetimes before they become enlightened.) Also, Buddha himself stated some conditions for this — such as unshakeable faith in the Buddha, the knowing that rites, rituals and asceticism doesn't itself lead to enlightenment, and some more characteristics — when I read this I wondered what some modern characteristics would look like. The Buddha isn't around so having faith in him would be harder. I don't have unshakeable faith in any enlightened master that I'm aware of, but that wouldn't be far from my thoughts of Eckhart Tolle. I have devoted my life to spiritual growth and love reading spiritual books. I am just wondering if I have attained the path of stream entry, which eventually — yet within the same lifetime — leads to the fruit of stream entry, those qualities that I have just described.

Gaia, is "Enlightenment" just a belief system, or what you attain? What can be achieved by entering the "stream" when typically everyone switches religions from life to life? And did I have any influence on Buddha, as I vaguely recall
being told I had a life then?

Enlightenment is part of the Buddhist belief system, Tom. As we have said before, you may become enlightened, but that does not mean you will raise your vibrational level. Enlightenment boils down to understanding more about how the Earth Experiment works—but in a much more complicated way. Along with this understanding must come love—love of nature and love of people and all beings.

Regarding entering the "stream," again that is a belief system. They set themselves up for more lives—not necessarily in a row mind you, but more lives to continue their studies in Buddhism. They look at these lives as one after another, and certainly they can be, but the majority are not.

And regarding your life with Buddha, certainly you did have an influence in his teachings about love. You would have to know much more about their teachings to be able to discuss where you were an influence.

UNDERWATER STONEHENGE

Daralyn writes: I ran across an article about an "underwater" Stonehenge in Lake Michigan as well as a boulder with a petroglyph of a mammoth that may have been carved around 10,000 years ago. What might we know about it? Click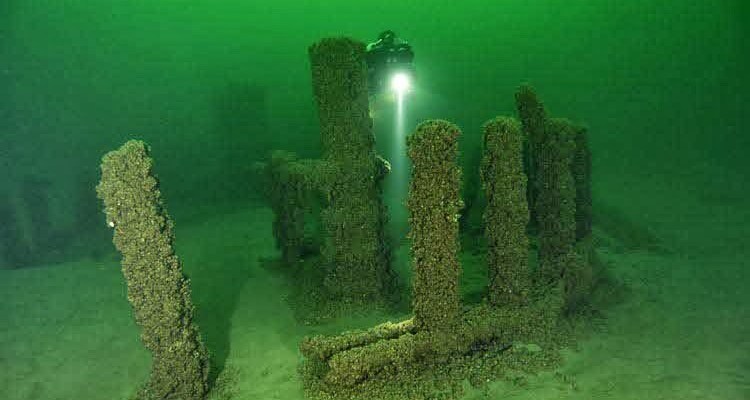 here.

Gaia, does the petroglyph of a mastodon on a rock in Lake Michigan and a Stonehenge structure date to 10,000 years ago?

Yes, Tom, that would be the time period where early humans lived in that part of the continent. They left when the ice came, and then when it melted the stones were underwater.

Why the Stonehenge-type arrangement of stone pillars?

They were not Druids, as you were thinking, Tom. But they had some similar ideas of marking the passing of the seasons. They were pagan in nature, and worshipped the seasons.

INSULTING COMEDIANS

Graham writes: Is balancing required for comedians?

When comedians tackle difficult subjects and also use insult comedy to get a
laugh, most of the time it is funny and it is in good nature. It also helps discuss things that normally wouldn't be discussed, but sometimes some people think the comedians can go too far.

Is any balancing needed for comedians when they may go "too far" to get a laugh, or is balancing only required if their intention is bad?

Theo, is there any balancing needed for comedians who use insults in their act?

Most comedians that use insults know how to do it, so that the people themselves enjoy the insults. They also enjoy being picked out. They know it is just an act.

Still, if it is mean-spirited, then yes, they will have to balance that in the future, where they will suffer mean-spirited attacks themselves.

BATTLE OF HASTINGS, 1066

Michael writes: The Battle of Hastings in 1066


Did King Harold really die by being shot in the eye with an arrow? Click here.

Gaia, did King Harold die of an arrow through his eye during the Battle of Hastings in 1066?

This is not a legend, Tom. This event actually happened. The marksmen were that good back in that time period.

SPIRITUAL D-DAY FEBRUARY 2?

Harrrie writes: I think it was in the Sedona Journal that I read that February 2,
2020 was going to be Spiritual D-Day.

What is going to happen this day, what is the purpose and how will it affect humans here on Earth? Will it affect any other beings here?

Thank you many times over, Tom, for this service you do for all of us.

Gaia, what is the significance, if any, to Feb 2, which is supposed to be Spiritual D-Day. What is supposed to happen?

Here we get into beliefs, Tom. Request a BP for that time period.

ORSON WELLES

John writes: ORSON WELLES


1. Citizen Kane is considered to be the greatest film of all time. Will Orson Welles make another masterpiece on par with Citizen Kane in an upcoming life?

2. Where is Welles now, past, present or future? Click here.

Theo, will Orson Welles make another film in the class of Citizen Kane in an upcoming life?

Yes, but he will be a woman in the next round, soon to be incarnated.

NOTES AND REMINDERS:    


If you are new to requesting Most Benevolent Outcomes (MBO's) and asking for Benevolent Prayers (BP's) for other people, you may also wish to SIGN UP FOR MY WEEKLY BLOG, which has nothing but GREAT MBO stories from all over the world.  I typically post this one day after the newsletter goes out.   And have you requested that I be your FRIEND ON FACEBOOK yet?  Please do so.  I do give extra information there.  I also post on TWITTER. 

If you know of Expos or groups looking for FEATURED SPEAKERS, let me know, or have them contact me.   And if you listen to any good TALK RADIO SHOWS that you have not heard me on yet, let me know about them. 

THE GENTLE WAY BOOKS

Don't forget that ALL THREE GENTLE WAY books are NOW AVAILABLE as Ebooks on Kindle and other services, along with my other two books!  The books are great for presents for family and friends for birthdays and other special occasions!  All three books can change lives!

REMINDERS:          

BLOG:  For those of you who are just learning about requesting Benevolent Outcomes, I have a weekly Blog now with information and stories sent from all over the world about using this amazingly simple, yet powerful spiritual tool.  The link is www.TheGentleWayBook.com/blog.
TWITTER:  You can now follow me on Twitter @TomTMoore33 .

http://www.TheGentleWayBook.com --Great resources:  Sign up here for the newsletter.  Sample Chapters of the first book, videos, Signs, Articles, Archived Newsletters, and more!

FACEBOOK:  You'll find me here: Tom T. Moore Author so "Like Me" at https://www.facebook.com/TomTMooreAuthor/

BOOK EDITOR:  Need an editor for your upcoming book?  Email me.  RJ edits my newsletter and edits books.

Keep sending those success stories in, as they inspire others to live THE GENTLE WAY!

Expect Great Things!
 Tom
 Tom T. Moore
 TomTMoore6@aol.com
 TheGentleWayBook.com
 7801 Alma Drive, Suite 105-335
 Plano, Texas 75025
 United States