INCLUDED IN THIS NEWSLETTER:
MAJOR QUAKES AROUND AUGUST 8?
WILL REEFS DISAPPEAR?
CONVERSATION WITH THE DOG SOUL
MORE QUESTIONS FOR ANTURA
MBO FOR YARD TO BE SANCTUARY
MBO TO BE ABLE TO ATTEND SOLAR ECLIPSE
MORE QUESTIONS FOR ADAMA OF TELOS
WAS T-REX SLOW AS WAS SPECULATED?
JUDGMENT OF KING SOLOMON
FREUDIAN SLIPS AND THE INK BLOT TEST
YIN AND YANG PRINCIPLE AND I CHING
TIME AS A CIRCLE
MY RUN-INS WITH THE VIKINGS
BALANCING OF FAMILY SUICIDE ATTEMPTS

Welcome to this edition of The Gentle Way Newsletter, and a special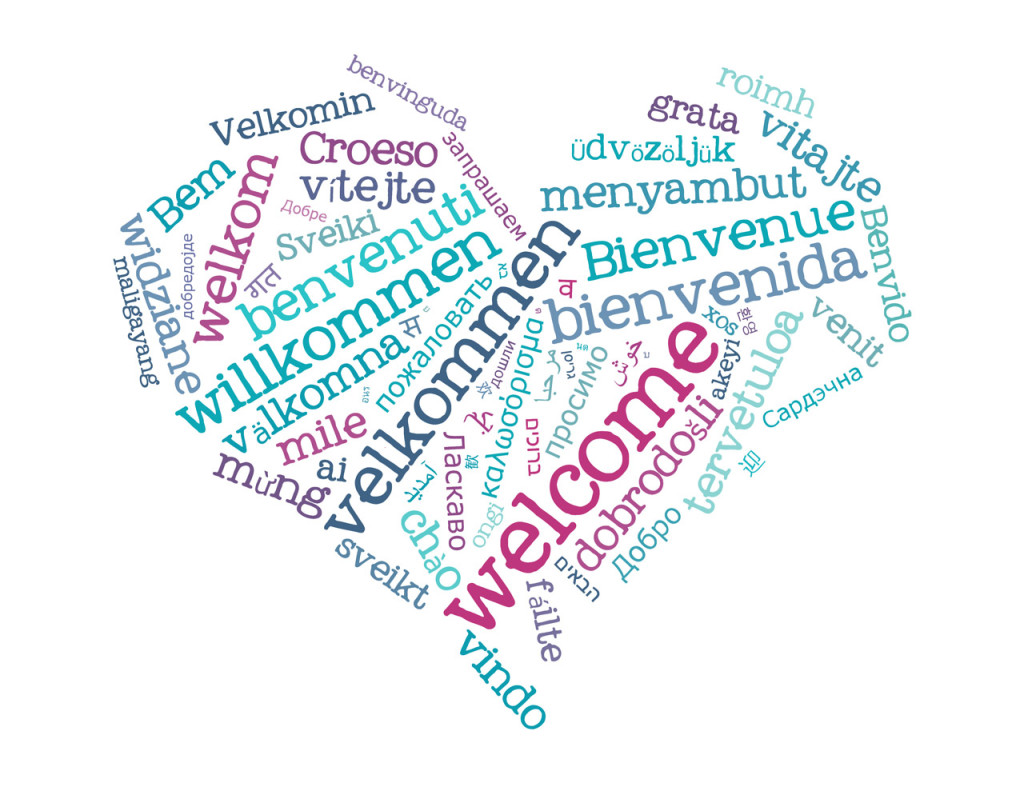 welcome to all my new subscribers all over the world. If you wish to subscribe to this F.R.E.E. newsletter, go to http://TheGentleWayBook.com and then click on the link in the Blue Box on the right side of the Home page.

I hope you are enjoying these newsletters. Have you told your friends about them? And keep sending me your MBO stories. I need at least four to six each week for my Saturday Blog.

SPECIAL NOTES:

I'm asked, "Where do you send in your questions for the newsletter?"
Just a reminder that I do not do personal readings. Just do not have the time. You can send questions that you feel will be of interest to everyone to tomtmoore6 (at) aol (dot) com. I will get to them as soon as possible. It may take a couple of weeks or more, depending upon the nature of the question.

LIKE ME: Have you "Liked" my "Tom T. Moore Author" Facebook page yet? I'm always posting something there, so "Like"

HAVE YOU PURCHASED ONE OF MY BOOKS? If you have, I would appreciate if you would write a review on Amazon, or wherever you bought your books, or Goodreads. On Amazon, just enter the name of the book you wish to write a review about in the search book. Then click on "Reviews" and there will be a box that says "Write a review." If you have not bought one yet, go to my website at http://www.thegentlewaybook.com/chapters.htm where you can read SAMPLE CHAPTERS.

My latest book, "ATLANTIS & LEMURIA—The Lost Continents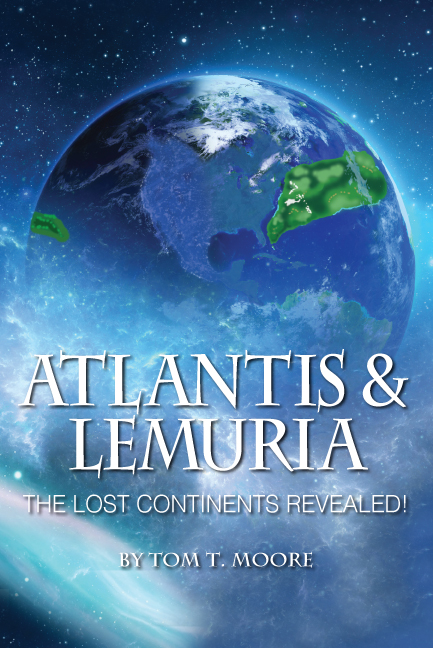 Revealed!" has so much information that has NEVER BEEN PUBLISHED in any other book on the subject! Read the REAL history of two societies that existed for over 50,000 years each.

And a quick explanation for my new subscribers. Theo is my own Guardian Angel (GA) with whom I communicate in meditation, along with Gaia, the Soul of the Earth, and my soul "cluster" brother, Antura (and a few others). Generally, I'll ask Gaia the earth questions and Theo about our lives. Now for some interesting topics of the week that YOU requested, and which will give you a DIFFERENT PERSPECTIVE:

MAJOR QUAKES AROUND AUGUST 8?

Pete writes: There is an unusual alignment of Planets early August, from the 7th – 12. (Note: I am certainly no Astrologist or Astronomer. It's just an interest.)

Would this be within the range of dates that we can expect that Major
Earthquake? Earth seems to be in the crosshairs of 3 alignments around the 8th of August.

Gaia, will the planetary alignments assist you in any way with major earth movements around the time of August 8?

Yes, there will be a few, mostly moderate, but one higher than 6.8. Yes, you are receiving me correctly.

Will this affect any large populations, or will these moderate and one large movement be confined to remote locations?

Good question, Tom. A mixture of both. Look for movements along the
Ring of Fire and even away from it too.

Asia?

Quite so. More moderate in nature.

Will the larger one be along the Ring of Fire?

Yes, Tom. There you have it. It will not be as severe as what will occur around August 21, which we have already discussed.

Can you be more specific on location, Gaia?

No, not today, Tom. I might be more specific as we get closer to that date.

WILL REEFS DISAPPEAR?

Florence writes: A question for Gaia: Many of our reefs are dying due to pollution, warming waters, or other factors. How long will reefs be able
to maintain their habitats - will they be able to adjust so they don't die off?

Gaia, many reefs are dying all over the world. Will they survive?

Yes, Tom. They may retreat for a time, due to pollution and water temperatures, but they will rebound as the human footprint reduces and the animals that build these reefs can again flourish in the seas. The reefs may appear dormant at certain times, but, again, there will be adaption and reef life will return in all its beauty, of that I can assure all your readers now and in the future.

CONVERSATION WITH THE DOG SOUL

By now, many of you understand that when I talk about a "group soul" it is simply to differentiate from the soul fragments of humans, although in reality our souls are having millions of lives across the universe, while the "group souls" here on Earth concentrate all their energy here. Here are some questions I had asked Gaia a few days ago:

Gaia, it was reported last week that scientists seem to think that dogs
were suddenly domesticated all over the world 40,000 years ago. What is the real story?

Yes, the story behind the story. As I told you quite some time back, dogs have been with you almost from the beginning. To scientists it seemed that wolves morphed into dogs, but in reality they were around much earlier.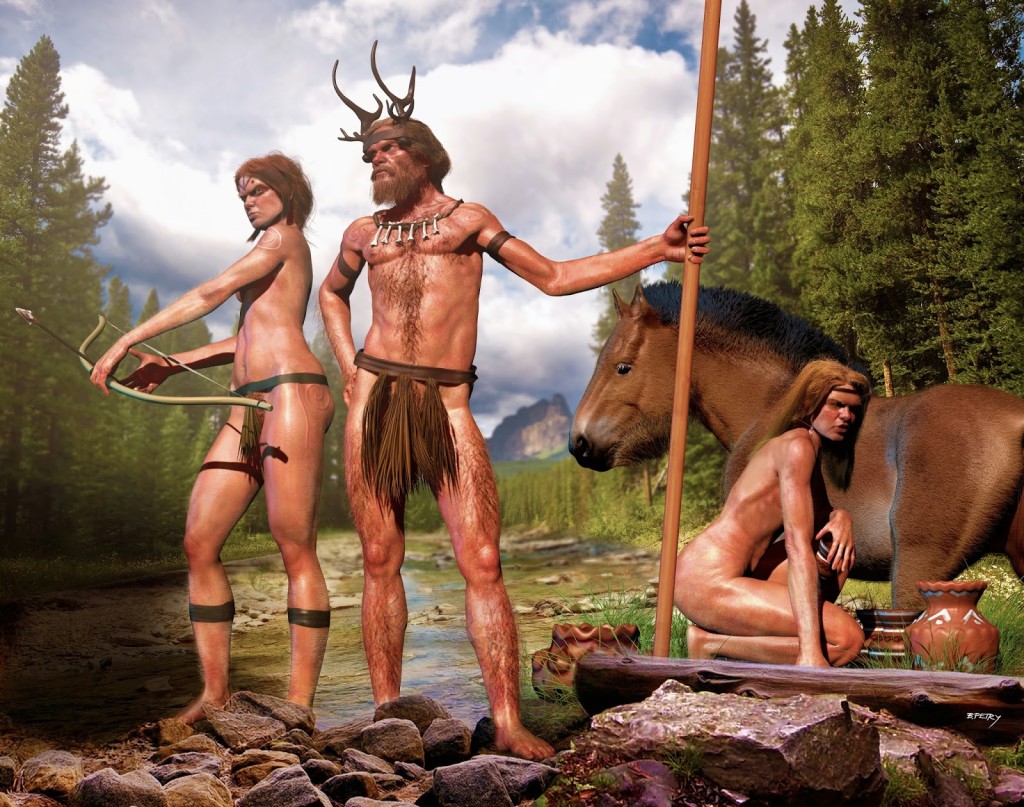 Did the Cro-Magnons have dogs, or were they wolves?

Yes, dogs were around when the Cro-Magnons roamed the earth. Their DNA had already been altered, so they may have had the appearance of wolves, but they were domesticated. Therefore, this changeover was farther in the past than scientists and archeologists have been able to estimate. DNA alterations continued to be made so that the dogs came in many shapes and sizes. Yes, you can thank the group soul, as you call, it for expressing itself as many dogs. Creator likes variety as I have said many times, and the group soul for dogs created hundreds of varieties, from those dogs needed for protection, to hunting dogs, to dogs like your Ramsey who are just great companions to love and be loved during your sojourns on Earth.

On Tuesday, July 25, we had to put our beloved Ramsey dog (named
after the Egyptian King Ramses) to sleep. He was 16.5 years old and in very poor health to the point of having seizures and blacking out. The photo you see is of Ramsey on my right and Sandy (who transitioned in October of 2015) on my left, taken about 14 years ago when all three of us were much younger.

After having conversations with the group soul for oak trees and others recently, I wanted to expand on this information for all of us. Here are my questions for Dog soul.

Greetings, Tom. I am the soul for dogs on Earth.

Good morning and good life. Are you the only soul for dogs, or are there other souls, similar to what Oak told me where they have different
types of trees?

Good question, but no, I'm "it" you might say, Tom. It has been my privilege to supply what you call animals and your friends. I was quite capable of supplying a variety of breeds needed for the Earth Experiment, and as you have been told many times, Creator likes variety, so from the smallest breed of dog to the largest, I ensoul all of them.

When Creator put out the call for souls to assist with the Earth Experiment, is your home planet in this galaxy or farther away?

Good question as Gaia would say. No, much farther away, but of course
that makes no difference. You, meaning the Explorer Race, will one day in the future visit my planet, as you will wish to see the planet and meet all the other types of dogs—just not to the extent of Earth as there was no need for the many types as there are on Earth.

I assume for the most part you are pleased at the results?

Oh yes, and Creator too—after all he's my boss you might say.

From where I sit, you must be truly known as a loving soul, to provide our very special friends.

Thank you for the compliment. It is my pleasure to provide your
companions on Earth. We all understand that there is much learning to be done yet with the Explorer Race as there are millions of dogs that are not treated very well, but I also know there is great love that you give us.

What was Creator's instructions, or requests when you volunteered for the Earth Experiment?

You have seen this—He requested variety, unconditional love. This whole concept appealed to me and so I volunteered.

I have previously discussed how your soul fragments are shepherded along to staging areas across the globe for their next assignments or birth mothers, but do you do that, or do you have assistance shall I call
it?

No, I am quite capable of doing this a million or more times a day, and making sure that those requests like yours either verbally on in the thoughts of those who have loved their dogs that they return to them again for more lives.

I suppose Creator also requested that these lives be shorter than human lives on average?

Quite so, Tom. Creator wanted humans to be involved and to see the cycle of life, and to know and love animals and have the joy of their birth, and the heartache at their passing, but also on a subconscious level for most people to feel that prior relationship when they return.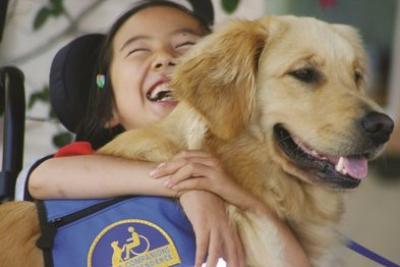 For most people it is subconscious. You are helping to spread the word that my soul fragments, as well as all others on Earth, are eternal, and we will be here for thousands of more years.

May I ask, will it be the soul fragment we identified as Sandy be the first to return to us or will it be Ramsey?

As you guessed, it will be Sandy first, but Ramsey will not be too far behind. His soul fragment lingers to give you love and closure as you distance yourself from his transition. I did feel the great love all of you had for him, and he will return well with all his faculties, to see, feel and hear. Do not worry about missing either of them and choosing another as you have requested, and we will make sure, they both return. And please pass that along to your readers, Tom. If they request an MBO for the return of their beloved companion, I will honor that request.

Ramsey's soul fragment sends you his love and appreciation for all the love you gave him, and of course through him, me.

Thanks, Dog soul. Good life.

Thank you, Tom, for your assistance in educating people to creation.

MORE QUESTIONS FOR ANTURA

For my new readers, Antura is a member of my soul "cluster" (there are eight of us having lives on Earth), and after 800 lives he is back on Nommo having a life there to put into use what he's been learning here. He will return for more Earth lives in the future. In the meantime he will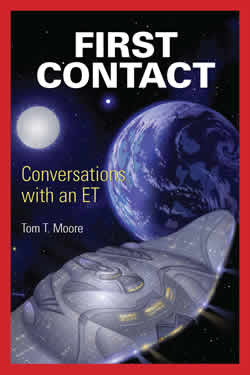 be coming to Earth in October on one of those large three-mile-wide and 20-stories-tall motherships with a crew of 900, plus their families totaling 1,500. They are from 37 different planets and will relieve a ship on station now that hovers 50 miles above Earth's surface taking millions of readings each day. They keep their ships invisible so as not to frighten us. You can read much more about him, his crew, spaceship, and even about the real star wars that happened long ago in my book FIRST CONTACT: Conversations with an ET. Here are more questions this week.

Florence writes: Antura said that the reefs on Nommo are different from Earth's. I'd love if he'd share some more info with us about them.

Do animals such as our corals build the reefs - or are Nommo's reefs not carbon-based?

Are there any poisonous marine animals such as the sea snakes and jellyfish that we have?

Antura, what do you mean by "different" regarding the reefs on Nommo
as compared to Earth?

They are made by a different species of animal than those on Earth.

Do animals build the reefs on Nommo?

Yes, but there are different breeds of animals you can say.

Are they carbon-based?

Quite so. Nothing that different there.

Are there any poisonous marine animals there like we have on Earth—sea snakes, jelly fish, and so on?

Certainly there are ways that our marine animals protect themselves
from being eaten by every predator larger than themselves. Our seas are not void of the circle of life. As I mentioned several years ago, we had a problem with a giant whale-like creature that loved to feed on us. The smaller dangers we could handle fairly well, but the large creature gave us problems for thousands of years, but no longer does. We learned how to control it and send it on its way.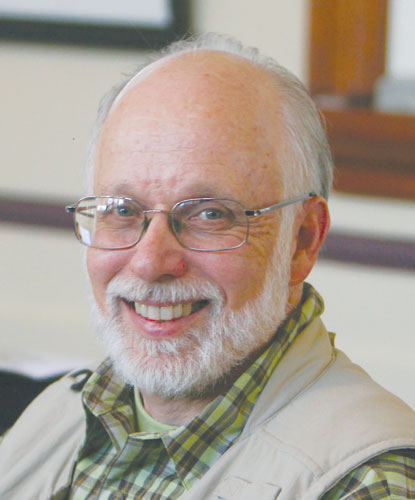 I found it interesting that several channels are predicting "first contact" now. Robert Shapiro has a video on the subject, and now David K. Miller, who has a column in THE SEDONA JOURNAL OF EMERGENCE where my MBO and BP stories also appear has channeled the following on first contact: Click here. In addition, CLOSE ENCOUNTERS OF THE THIRD KIND is being re-released to theaters. Here is the link to the trailer that explains the difference between Encounters I, II, and III. Click here.

MBO FOR YARD TO BE SANCTUARY

This MBO story and the next one originally appeared last week in my Blog, which you can read in its entirety at http://www.thegentlewaybook.com/blog. Please send me your MBO and BP stories. They will inspire others to try The Gentle Way!

Linda writes: Here is another MBO. I recently bought a house with not
much landscaping and I said an MBO for my yard to be a sanctuary for all. I asked for an MBO to do those things that would make my backyard a sanctuary. I fenced the yard, put in a patio, reseeded the grass, put in a bird feeder, sectioned off a nature spirit sanctuary, added several bird houses, which were quickly occupied, and a bird bath. I also put in four raised bed vegetables and herb garden and planted some flowers. Everything just took off and grew fast.

Well, I was sitting on my couch the other day and a bird flew to the wire in front of my window and thanked me then flew away. A week later I was walking down the street with my dog and a bird flew out of a tree across the street came to the wire right in front of me and acknowledged me. It is awesome being the most popular with birds in the neighborhood!

MBO TO BE ABLE TO ATTEND SOLAR ECLIPSE

Sara writes from Pittsburg: I hope you are doing very well! I just had another story of the angels that work behind the scenes for us to give us wonderful surprises we might not think to ask for when we use the mantra Expect Great Things!

About a month ago one of my brothers and I noticed the Solar Eclipse
will be fully visible in the town he lives in! I thought that was cool, but didn't think anything of it. I try to never forget to say the "Expect Great Things" mantra, and last night started a surprise proving they work behind the scenes for us if we remember to include them in our lives!

My dad sent me a text late last night asking if I was up. I said, "Yep! What's up?" He asked if I'd be able to make it to my middle brother's place for the eclipse on Aug 21st. I said I would love to, but I have to check the work schedule to see if anyone has vacation planned, and we have a leader out with a broken foot. I told him we had a meeting the next day and I would let him know after I talked to my boss.

I had said an MBO that the meeting wouldn't be longer than an hour this year, as last year it took two and a half hours! I also asked that I would be home by 6:30 pm. After our meeting, my boss was going out for a cigarette so I took a walk with her. I explained the whole thing to her. Right before the meeting started, I told dad I was waiting for it to start
and I would talk to my boss after. He said, so I should wait to buy this plane ticket? I said yes, dad! It's the week my boss is starting her vacation, so I have to make sure we can make it work. I wanted it to work out as badly as they did!

I told my boss the eclipse is the day her vacation starts. My dad is flying my youngest brother out Saturday and back on Tuesday, and wants to do the same for me, so we can all be together for a few days again. I said if I just took the Sat/Sun off that week, and Mon/Tues the next then I could easily work the rest of the week, and she shouldn't even have to move her vacation. She said that we'll make it work!!! So, now in about 40 days I'll see my family again and get hugs, and squeeze in as much fun with them as I can! I've been grateful since last night. I just knew it would work out! Nothing beats the power of the angels/Spirit and the Other side! Thank you again for this wonderful mantra! Much love to you and your family, and all the readers!

MORE QUESTIONS FOR ADAMA OF TELOS

See last week's newsletter for more questions I've asked Adama. I read somewhere that a person thought there were one million inhabitants of Telos. I also decided to ask about the photo I published last week (and am repeating here) of the Lemurian wedding during the Kryon Summer Conference at Mt. Shasta in 2005.

Adama here, Tom. Good morning.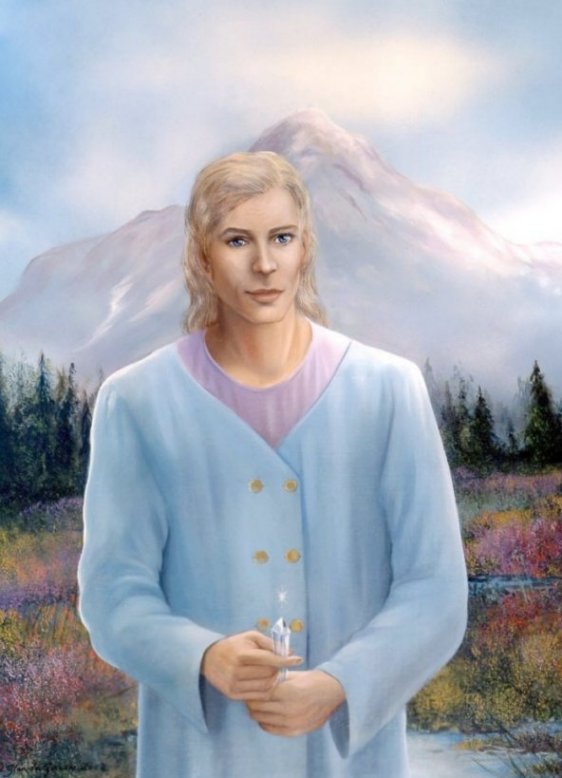 Good day, Adama.

Adama, someone claims that are there one million residents of Telos?

No, Tom, not nearly so many people. We don't need (and actually nor do you either) to have such a large population. Again, this stems from the normal human desire to survive, which, as you have been told, will lessen in intensity as peace slowly comes to this world.

Is the population over 25,000?

Yes, but not too much more. We like to keep a steady population, but keep in mind we have the capacity to live hundreds of years, unlike your shorter lives. We don't have the stress of life above ground and at your current level of development. We are not part of the Explorer Race, but are here to support your development as you reach a certain vibrational level.

Adama, how did it happen back in 2005 that Cheryl and Mark had a
Lemurian wedding at Mt. Shasta?

Yes, there is a strong connection between these two and our people. They have part of our DNA you could say. And as reported to you by Cheryl, one of us did appear at her bedside and strongly suggested that they form their union at the Summer Conference. We also knew that you would be in the audience and wanted to plant some seeds of inquiry. There are still more things to learn about Telos and our people. You will very probably receive more questions to ask me in the future.

That leads me to ask, was there a portion of your people that did not accompany you to Mt. Shasta from Lemuria?

Quite so. They had ties beyond our group and chose to stay. They chose to become part of the Explorer Race and the Earth Experiment.

WAS T-REX SLOW AS SPECULATED?

National Geographic published this story on July 18:

"Sorry, Jurassic Park fans: Cutting-edge simulations suggest the mighty dinosaur wasn't capable of more than a light jog."

Click here.

Gaia, is it true or not that T-Rex could only run at 12-14 miles per hour,
as it would seem it would have needed to run faster in order to feed its large body?

Yes, that was an interesting premise by the scientist, who has good intentions, but you are correct that the animal would have struggled if it was much slower than the game it had to feed upon. It was continuously hungry and had to catch game, and yes, that included humans since they still roamed when humans were struggling to survive.

If all their potential meals could run faster than the T-Rex, it would not have flourished for such a long time. Even if a little slower than some of its game, the long strides made up the difference. It had the capacity to bound along. It did not just stride, you see.

Now that would be a scary sight!

JUDGMENT OF KING SOLOMON

Mike writes from the UK: RE: Judgment of Solomon

Two women claimed to be the mother of a baby. To decide King Solomon called for a sword and said the baby will be cut in half and each woman will receive half of the baby. The real mother said "No, give the baby to the other woman" thus enabling King Solomon to realize the
real mother was the one who gave her baby to the other woman.

1. Did the Judgment of Solomon really take place?
2. How many children did King Solomon have himself?

Click here.

Theo, did the Judgment of King Solomon take place?

That's correct, Tom. It was passed from generation to generation. It was one of those classic stories.

How many children did he father—10, 20, 30?

The number would be close to 25, as Kings had special privileges. Everyone wanted their daughter to be part of the King's concubine.

FREUDIAN SLIPS AND THE INK BLOT TEST

John asked about "Freudian Slips" and the Ink Blot Test.


Theo, what information on Freudian slips and the ink blot tests can you give us?

They have been well documented in the past, Tom. People do stumble when speaking and say what they are thinking. And the Ink Blot tests are psychological in nature. Those interested in these tests should read more about them.

Freudian Slip: Click here.
Ink Blot Test: Click here.

YIN AND YANG PRINCIPLE & I CHING

Philippe writes from France: Some question about yin-yang principle: May you ask to Theo or Antura if they use the old Chinese principle yin (centrifugal yin spiral)/yang (centripetal spiral of energy) to understand how universe works (polarity); example: yang energy coming from universe toward the sun transforms and produces the yin radiation
going out? And a second one: Did Fu-Hsi, who discovered the Chinese I Ching, have lives on Earth? Or is it a legend?

Theo, is the principle of yin and yang how the earth works?

Not exactly, Tom. That was explained to keep it simple—something everyone could understand. That was explained as a balance. Don't forget I said there was more than one negative energy. But everything needs to balance and that's from where yin and yang is derived.

Did Fu-Hsi discover the Chinese I Ching and has he had lives on Earth or was it just a legend?

Legends would fall into the category of not yet proven, but he existed well over 25,000 years ago. As with most of the legends, they are embellished stories of people who lived long ago. He has had many lives since that one.

TIME AS A CIRCLE

There are theories that time is a flat circle, so I thought I would ask for more information.

Theo, is time in a circle, and if so how long does it take to return to any
spot on the circle?

Yes, this seems quite confusing to the normal person, and even quantum physicists have trouble with this theory. Time is so fluid that to try and say that we have returned to the same spot on a wheel of time must take in many other factors because of time's fluidity. It is not rigid in concept, and can be manipulated, as you have experienced in compressing time.

Time can be almost tubular in reality, not a simple circle. This goes way beyond your or anyone on Earth's understanding, but just know that you can return to the same spot if there isn't an increase in vibrational levels. But there is, so when you past that same marker again you have changed.

MY RUN-INS WITH THE VIKINGS

National Geographic had a really interesting article detailing how far the Vikings ranged over several hundred years. So, naturally, I wondered if I had been a Viking or had any run-ins with them, as the article said it was quite common to raid monasteries on the coasts of Europe. Here is a link to the story, which I recommend: Click here.

Gaia, I was surprised to read how far the Vikings ranged. Was I ever a
Viking, or did I ever have a run-in with the Vikings back in that time period?

Yes, Tom, it would have been hard to avoid these warriors who plundered as they went. You died a couple of times at their hands in your lives as a monk and clergy. You were never a Viking warrior. Those lives were balancing lives for you for lives in the past when you had taken others' lives yourself. You tried to protect the treasures of the church, but to no avail. The warriors were brutal—even more so than is recorded in history.

BALANCING OF FAMILY SUICIDE ATTEMPTS

I'll call her Tammy writes: My eldest daughter, now 18, had severe depression in her teens and tried to take her own life 4 times. She did not succeed thankfully and is a happy well-adjusted person today. It was an awful, awful time for all of us and there were many times when her pain brought me to my knees. It was almost unendurable. But it also made me experience powerful love. This was before I knew about soul
contracts. I assume she survived these because it was not her time to pass over? What was the purpose of those experiences in terms of soul contracts - for her and me? Were we balancing past lives together or did she/we need to go through these experiences so she can now go on to do something special?

Is there more I'm supposed to achieve in this life - a gift I'm supposed to develop, etc? My focus was her for a long time, so I haven't a career or talent or passion now to follow. I sometimes feel my job in this life was to see her through and now that I'm done, what else is there for me? I'm 46 and quite at a loose end. Am I still on my path - it's not a very interesting path now.

Also, if I had known about soul contracts back then, I may have felt a bit
of "oh well, if it happens, it was meant to." I may not have been able to experience the extreme highs and lows - as a sense of "destiny" - and que cera cera may have kicked in. I wonder if knowing about soul contracts negates some of the raw experience. Should we try to forget about contracts in everyday life to avoid that puppet feeling?

Theo, what would be the balancing taking place of experiencing a son or daughter attempting suicide multiple times – for both the parents and children?

Yes, this is on that proverbial bucket list of experiences—the anguish of trying to cope with a child that is in such despair as to attempt to take their own life, even multiple times—and sometimes eventually being successful. That might sound like a hollow answer, but it is one of deep emotion. It can also very well be a balancing life where one had done the same to their parents in a past life. The child becomes the parent in order to feel how their parents felt when they did the same in a prior life. All must balance.

SPECIAL NOTES:


If you are new to requesting Most Benevolent Outcomes (MBO's) and asking for Benevolent Prayers (BP's) for other people, you may also wish to SIGN UP FOR MY WEEKLY BLOG, which has nothing but GREAT MBO stories from all over the world. I typically post this one day after the newsletter goes out. And have you requested that I be your FRIEND ON FACEBOOK yet? Please do so. I do give extra information there. I also post on TWITTER.

If you know of Expos or groups looking for FEATURED SPEAKERS, let me know, or have them contact me. And if you listen to any good TALK RADIO SHOWS that you have not heard me on yet, let me know about them.

THE GENTLE WAY BOOKS

Don't forget that ALL THREE GENTLE WAY books are NOW AVAILABLE as Ebooks on Kindle and other services, along with my other two books! The books are great for presents for family and friends for birthdays and other special occasions! All three books can change lives!

REMINDERS:

BLOG: For those of you who are just learning about requesting Benevolent Outcomes, I have a weekly Blog now with information and stories sent from all over the world about using this amazingly simple, yet powerful spiritual tool. The link is www.TheGentleWayBook.com/blog.
TWITTER: You can now follow me on Twitter @TomTMoore33 .

http://www.TheGentleWayBook.com --Great resources: Sign up here for the newsletter. Sample Chapters of the first book, videos, Signs, Articles, Archived Newsletters, and more!

FACEBOOK: You'll find me here: Tom T. Moore Author so "Like Me" at https://www.facebook.com/TomTMooreAuthor/

BOOK EDITOR: Need an editor for your upcoming book? Email me. Ralonne edits my newsletter and edits books.

Keep sending those success stories in, as they inspire others to live THE GENTLE WAY!

Expect Great Things,
Tom
Tom T. Moore
TomTMoore6@aol.com
TheGentleWayBook.com
7000 Independence Pkwy. STE 156-7
Plano, Texas 75025
United States