INCLUDED IN THIS NEWSLETTER:
KUSHNER, TRUMP JR., SESSIONS, KELLY
NORTH KOREA UPDATE
5 YEAR CYCLE OF EARTHQUAKES
PRAYING FOR PEACE CREATES WAR?
WHO RAPED COREY HAIM?
MORE QUESTIONS FOR ANTURA
MULTIPLE MBOs FOR LOCAL TRAVEL
BP FOR STOP BY POLICEMAN
FRENCH HISTORY QUESTIONS
BETTER EYESIGHT
IS ANTARCTICA ACTUALLY ISLANDS?
TRUMPET SOUNDS REPORTED AGAIN
MAJOR LEAGUE PITCHER ROY HALLADAY
THOMAS CLAYTON WOLFE

Welcome to this edition of The Gentle Way Newsletter, and a special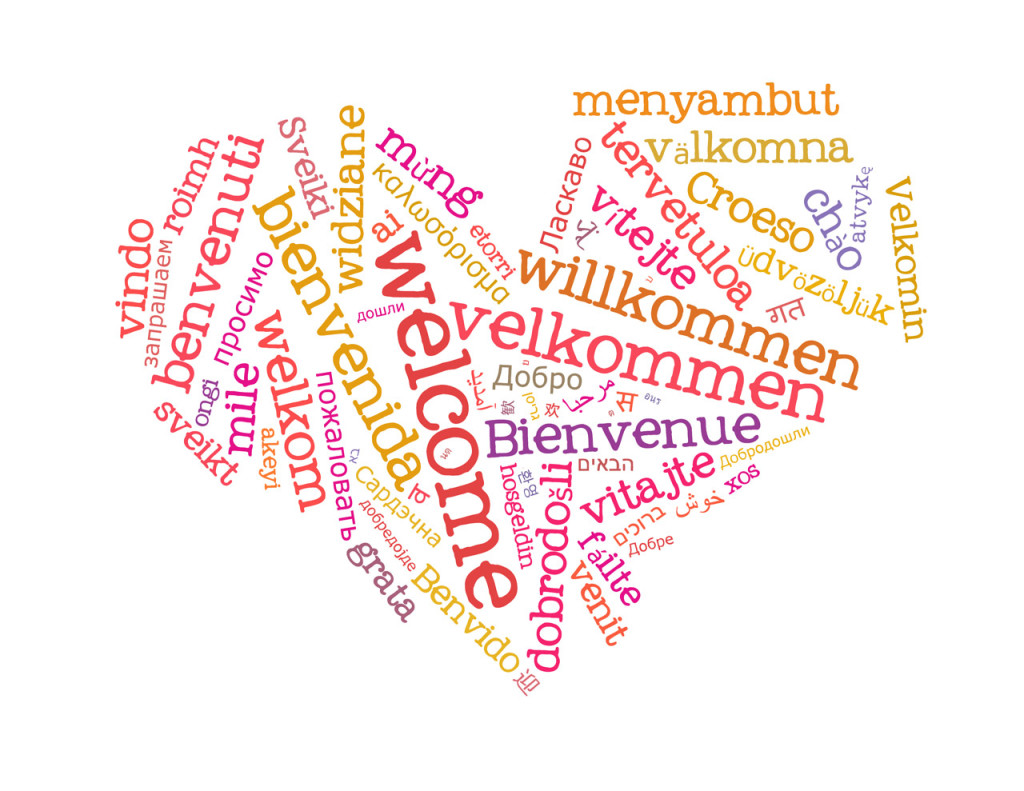 welcome to all my new subscribers all over the world. If you wish to subscribe to this F.R.E.E. newsletter, go to http://TheGentleWayBook.com and then click on the link in the Blue Box on the right side of the Home page.

Thanks to all of you who subscribe to my newsletter. I have an insatiable desire to learn and know, and I learn right along with you when you send me your questions to ask in a meditative state. Thank you from the bottom of my heart!

SPECIAL NOTES:

HAPPY THANKSGIVING!


Here is a 23 minute interview I did recently with THE DAILY AUTHOR about my books. Click here.

If for any reason you're not receiving your newsletter, be sure to enter gentlenews@thegentlewaybook.com in your list of
approved emails.

BREAKING NEWS! The Big WINTER SALE is on in the SEDONA JOURNAL OF EMERGENCE where I have a monthly column. My books are up to 50% OFF, so check it out at http://www.lighttechnology.com/. What great Christmas and Hanukkah Gifts!! You can also call (800) 450-0985 to order. Be sure to use the code Winter1850 when checking out.

FIVE STAR REVIEWS

FIRST CONTACT: Conversations with an ET: Therese wrote: "Once
again, I enjoyed so very much Mr. Moore's straightforward style. My only disappointment, it wasn't enough. I really hope there is another "Conversations" book in the works."

ATLANTIS & LEMURIA: The Lost Continents Revealed: S.M. wrote: "Awesome information. Intriguing! I've read all of Tom's books, and I HIGHLY
recommend them! This one was so awesome to read all the fresh information about these lost continents! I've always been fascinated by them, and felt a strong connection to Atlantis. If you have never read his books, there has never been a better time to start! :)"

THE GENTLE WAY I: L.W. wrote: "Skeptical no more...I am very suspicious of so-called miracle cures and magical thinking, so I approached this book with doubts, reading it only because a person I
respect had suggested it. I can honestly attest that this is an amazing book, based on spiritual principles. I am not religious, but I have a strong spiritual foundation and belief in angels, so it was not difficult for me to begin to apply the principles of the book. However, the benefits far exceeded my expectations and any prior personal experience. Each time I do an MBO, which these days is multiple times a day, a feeling of calm and assurance washes over me, and I relax and release control of each issue. I have been privileged to witness several dramatic examples of the power of MBOs in seemingly impossible situations, both in my own life and that of friends for whom I have done MBOs or who do them themselves. I don't want to sound like a commercial for this book, but in my experience it really is a valuable handbook for communication with the power of angels - something we can all use!"


THE GENTLE WAY II: Stephen wrote: "If there were 5 more stars I would have chosen them also. For me, this was the book of the year. The more I ask, the more I get. I requested the most benevolent outcome for my commute home a few Fridays ago; after a downpour for a few miles, I was treated to driving through the end of a rainbow, shimmering sparkling hues danced on the windshield and splashed with the wipers. It was magical."

THE GENTLE WAY III: Stella wrote: "This book, The Gentle Way III; Master Your Life A Self Help Guide For People Who Believe in Angels, by Tom T. Moore covers among the following: you can ask for angelic
help even if you are trying to get confirmation that you're on the right path, sometimes two people can share the same guardian angel, why it is important to consistently ask for angelic assistance, how do most benevolent outcome requests differ from other prayers, and more. I admit that some people can successfully go their whole life without using angelic help. However, as the author noted in his life (as discussed in the Gentle Way 3 book), that I have benefited from taking a spiritual approach in life in order to transform personal and/or professional setbacks into tools for spiritual evolution (in addition to using guides such as this for deeper connection with my own higher self)."

LIKE ME: Have you "Liked" my "Tom T. Moore Author" Facebook page
yet? I'm always posting something there, so "Like!"

I would really appreciate if you have read one or more of my books to take just a few minutes and write a review on Amazon or wherever you bought it. I now have 50 reviews on Amazon for THE GENTLE WAY II but are still three short of 40 on my ATLANTIS & LEMURIA book and three short of 40 on THE GENTLE WAY III. Please assist! If you have not bought one yet, go to my website at http://www.thegentlewaybook.com/chapters.htm where you can read SAMPLE CHAPTERS. Anyone that writes a review, just email me and I'll send you my PREDICTIONS 2018 article. Just sent me a note.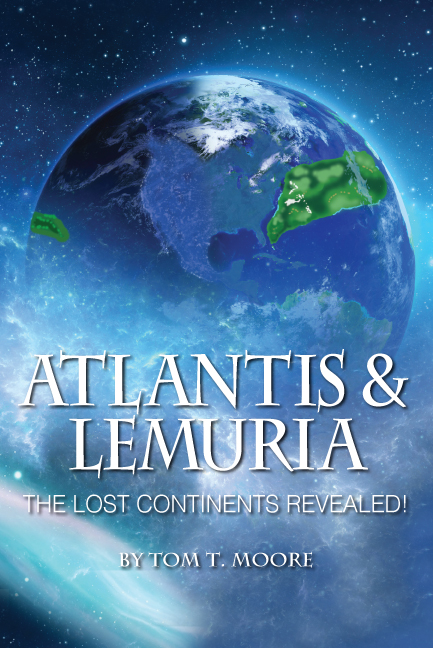 My latest book, "ATLANTIS & LEMURIA—The Lost Continents Revealed!" has so much information that has NEVER BEEN PUBLISHED in any other book on the subject! Read the REAL history of two societies that existed for over 50,000 years each. Here are a couple of sample chapters. Click here.

And a quick explanation for my new subscribers. Theo is my own Guardian Angel (GA) with whom I communicate in meditation, along with Gaia, the Soul of the Earth, and my soul "cluster" brother, Antura (and a few others). Generally, I'll ask Gaia the earth questions and Theo about our lives. Now for some interesting topics of the week that YOU requested, and which will give you a DIFFERENT PERSPECTIVE:

KUSHNER, TRUMP JR., SESSIONS, KELLY

Theo, what is the probability of Jared Kushner being indicted?

Small still at this point. The hawks are circling, but the highest
probability at this time is that he is not indicted.

What is the highest probability of Donald Trump Jr. being indicted?

Almost the same. Intent does not always make a sufficient case to prosecute. There are other people whose hands are, shall we say, dirtier.

What is the probability of Jeff Sessions and/or General Kelly resigning from office in the next six months?

If you will extend that just a little then the probability does go up. One from being under fire and the other from just having had too much.

NORTH KOREA UPDATE

Theo, what is the latest update on North Korea as everything seems to
be status quo?

Yes, Tom. There is much happening behind the scenes and the highest probability is for Mr. Kim Jong-un's tenure as the leader of his country is about to end.

5 YEAR CYCLE OF EARTHQUAKES

Bill sent me an article from the International Business Times, which states that researchers have found there is a five year cycle of earthquakes doubling in number. If this is true, then after 2018, the next year would be 2023, right in the middle of the five years that Gaia has said would have the enormous earthquakes and tsunamis in Japan and
the North American West Coast. I will be asking about this in my next session. Here is the article.

Earthquakes Expected To Double In Number In 2018 As Earth's Rotation Slows

Click here.

I will briefly mention here that in the future I will present ideas for escape plans for those who do not move away from these dangerous areas. After all, what I'm being told will happen has never happened in modern times.

PRAYING FOR PEACE CREATES WAR?

Jess sent me a conversation a channel had with "Masters of the Spirit World." It was claimed, "…All the energy upon the earth is a dichotomy. So the more people pray for peace the more war you have to have to bring the scales into balance. So the very action of praying for peace can create war. So, if nobody prayed for peace we'd have no war? That's correct. Then your efforts in the peace movement were useless because you only created more war--created the energy for war…"

That did not sound right, so I asked.


Gaia, does saying a prayer for peace create more war?

Absolutely not, Tom. Saying a prayer for peace is not to be considered forcing peace. Saying a prayer out loud for peace creates a beautiful vibration that prevents violence, not creates it. As we told you some time ago, one day in the future you will lead one million people to say a prayer for world peace out loud.

Those that have gathered together before in large numbers for a prayer for peace listened to someone say the prayer, but did not actively say it out loud. That is the difference. There will be a shift when that happens. We have explained many times that there is a crescendo effect where the energy created is much more that the number of people who say the prayer.

WHO RAPED COREY HAIM?

Mike writes from the UK: RE: CHARLIE SHEEN RAPED COREY HAIM

One year ago in October 2016 you received that a well-known actor would be "outed" for raping Corey Haim when he was 13-years-old. Corey Haim was the 80s child/teen actor who died in 2010 at 38-years-
old. It has been reported in the media that CHARLIE SHEEN is the culprit.

Will you ask if it was indeed CHARLIE SHEEN who raped Corey Haim when he was 13? Click here.

[10/01/16] Theo, will the well-known actor who raped Corey Haim ever be revealed, or is that a soul contract never to be discovered?

That person's soul contract calls for him to be "outed," shall we say.

[After looking at Corey Haim's Filmography on Imdb.com] Would the actor be either Burt Young, Gary Busey, or Martin Sheen—what is the probability?

Fairly low, Tom. It will be someone else who knew him.

(11/11/17) Theo, did Charlie Sheen rape Corey Haim?

Here we get into soul contracts, and we must allow this to play out. Mr. Sheen, like every one of you, would prefer to have not taken some actions and will have to balance these in future lives.

MORE QUESTIONS FOR ANTURA

For my new readers, Antura is a member of my soul "cluster," and where our soul gave me an interest in religions, his soul interest is in
exploration. I'm sure he would be a great Thanksgiving guest—as long as you have good quality seaweed (little humor there)—as he is an amphibian. After 800 lives on Earth, he's back on our home planet Nommo and works as part of a "first contact" team that goes to new emerging worlds (as I described in my book FIRST CONTACT: Conversations with an ET). Theo introduced Antura to me in 2008, and since then I've asked hundreds and hundreds of questions. Here are more.

Antura, you said that 37 planets will be represented on the mothership that you will arrive on. Besides Nommo and the Reptilian planet, where are the others located? Are they all in the Sirius A, B, and C systems?


Yes, Tom. Sirius A has a larger number of planets that it has captured because of its size. You thought there might be others from another star system, but this is a Sirian ship and operated by a Sirian crew—not a crew from another star system as you thought.

Vivian writes: I see these eye-looking ships (and I call them that because they glisten in the sun like they're metallic) and they seem to push away my auras. I believe they're the ones who abducted me and I don't think they're benevolent. Can you ask whether I'm seeing ETs or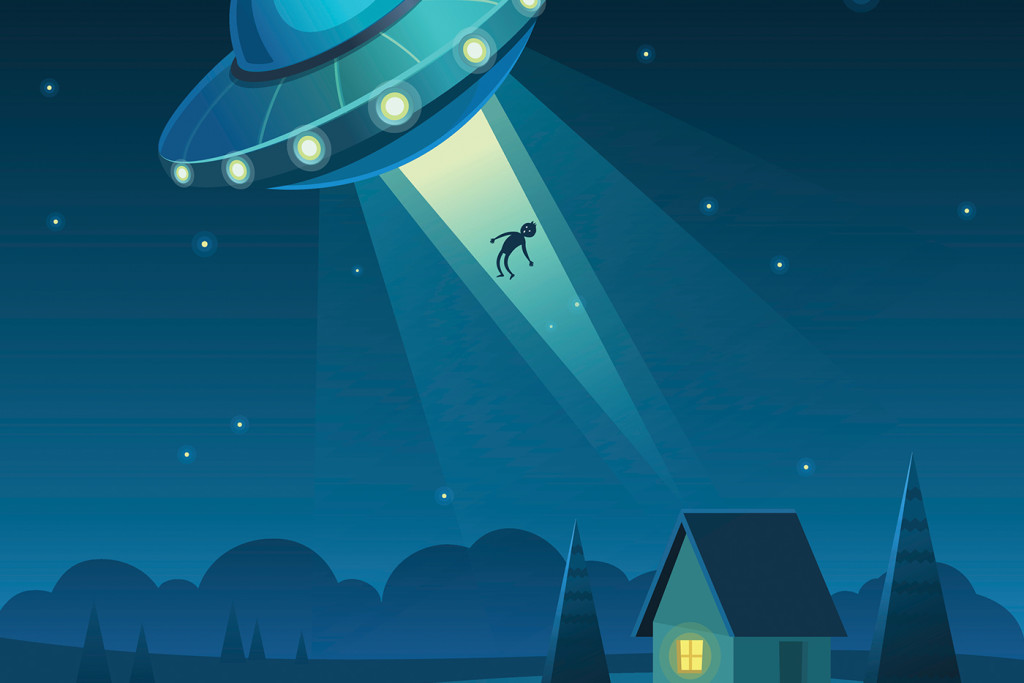 am I hallucinating?

I've been anxious to ask about this, but I'm so curious that it's eating me up inside. While I was in between sleep and wakefulness, I heard my Guardian Angel say that it will take me on June 13. Can you ask Theo or whoever what my GA meant?

Antura, was Vivian abducted and if so how many times and what are those "eyecraft" she's seeing?

One would think that Vivian would have made this up, but yes, she was abducted multiple times. The "eyecraft" she describes has an unusual appearance.

Are they from her home planet or were they Zetas?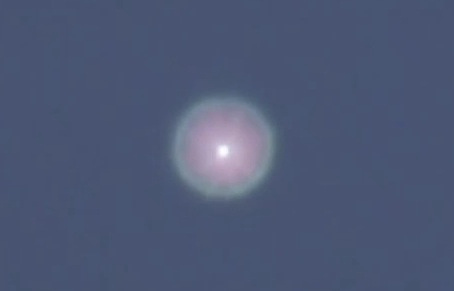 No, not part of the Zetas, but a good guess. Her planet likes a more "hands on approach."

She also heard a voice say she's being "taken" on June 13.

Yes, that is the next scheduled time for a visit. She needs to be hypnotized in order to make sense of all this since her memory has been wiped.

MULTIPLE MBOs FOR LOCAL TRAVEL

This MBO story and the next one originally appeared last week in my Blog, which you can read in its entirety at http://www.thegentlewaybook.com/blog. Please send me your MBO and BP stories. They will inspire others to try The Gentle Way!

I'll give you several of my own. Normally when I go out, I have multiple
places to go. As an example, I said the following MBOs all at once the other day: "I request a Most Benevolent Outcome for my drive to drop off payments in the postal mail box, a Most Benevolent Outcome for my drive to the gym and parking close to the entrance, a Most Benevolent Outcome for my Yoga workout and for my interaction with the other Yoga students, a Most Benevolent Outcome for my drive from the gym to Kroger's, a Most Benevolent Outcome for finding everything I have on my shopping list, and a Most Benevolent Outcome for my drive home, thank you!"

Kroger's is undergoing a remodeling, so lately I've had to find an employee to help me locate the right aisles for the items on my list. There are lots of wrecks over the course of a year at the intersection of the two six-lane streets where my gym, massage place, and mail drop off is on the southwest corner shopping center, my bank is on the southeast corner, and Kroger's is on the northeast shopping center, along with the gas station. I'm, needless to say, in that area a lot! And saying them all at once gives your GA plenty of time to set up benevolent outcomes for you.

BP FOR STOP BY POLICEMAN

David writes: This past Friday morning while en route to a friend's mother's funeral my wife was pulled over by a cop in a neighboring
county.

As the officer approached the car, I said a quick BP. After a short exchange, whereupon he announced he'd clocked her at 65 in a 45, he told her to watch her speed and let her go. I'm not bragging, but I'm pleased to tell anyone who would listen that life is much simpler using MBOs, etc. I recommend them to anyone.

BTW, the patrolman was able to make his point without ticketing her. At least for the rest of the day she remained compliant with the applicable speed laws.

It was almost as if he was following us... ;-)

FRENCH HISTORY QUESTIONS

Sandy writes: We know that in this time line the French Revolution ended the lives of the King and Queen of France. We know there was a
great deal of bloodshed, yet the Palace of Versailles escaped looting.

Could you please tell me how the Queen, King, and Versailles fared in both the upper and lower time lines?

Theo, how did the French Revolution play out on all time lines and did the King and Queen die on all of them?

Good question from your reader, Tom. Yes, the French Revolution did occur on all time lines and even on the upper time lines did the King and Queen perish. This might come as a surprise, as you thought they might just abdicate, but even on the more gentle time lines can violence
occur. There had to be a clean sweep, shall we say, for the Revolution to be complete. It just played out a little differently on the upper time lines, but was even more brutal on the lower time lines.

Theo, how did Versailles fare on the upper and lower time lines?

Yes, as you may have guessed, Tom, the lower timelines suffered more damage, but all was eventually repaired so that all could enjoy the beautiful structure. On the lowest time lines certainly some of the magnificent paintings and decorations were destroyed beyond repair.
On the upper time lines everything is even more beautiful than on your time line.

Pamela writes: Would you ask Gaia to comment on Joan of Arc's path, visions and auditory sources, and Charles VII not speaking up for her.
This book looks like an interesting read. Link to book: Click here.

Theo, the soul contract for Joan of Arc, plus her visions someone reported?

Yes, she was a catalyst of her time period. Her name has remained very prominent in history of that time period. She was given visions to assist her.

I was told Charles the VII did not speak up for her.

Yes, you will have to read more about her life, but there were politics involved in his decision.

BETTER EYESIGHT

Loanne writes: Just curious as to the type of healing (not Reiki apparently) that can reshape one's eyeballs to have better vision. (As mentioned in this newsletter...)

Thanks much! Always looking forward to your newsletters. And I'm
ordering book one again, since I've given away my copy and it wasn't returned. Have bought copies for several people over the years. Thanks again! [10/28/17 Newsletter]

Theo, is there a better type of healing for better eyesight?

This will come at a later time, Tom. Too many people have it on their soul contracts to need glasses or contacts. So, at this time, there is no magical way to experience a healing, with a few exceptions such as you experienced in Sedona [on top of Bell Rock]. Eyesight can be improved by experiencing the Sedona vortexes, but even then it is quite rare. Remind everyone to request MBOs for better eyesight should they need to.

IS ANTARCTICA ACTUALLY ISLANDS?

Daralyn writes: I used to have a globe (before my husband threw it out), the kind made with inlaid gemstones. I noticed that Antarctica looked
broken up, as if it were broken up islands. I have no idea who designed it, but wonder if this is a truth hidden in plain sight. Is Antarctica actually several islands?

Gaia, is Antarctica basically one continent or has it broken up?

Yes, it is still a continent, Tom, but certainly there are islands attached to the continent just as there are islands nearby not only the North American Continent but the others as well. One can study a world map to see.

The weight of the ice has caused this continent to sink. As there will be more melting of this ice, so then will the continent rise.

TRUMPET SOUNDS REPORTED AGAIN

Margo reported trumpet sounds out of nowhere, but I can't locate her
email.

Theo, what were the trumpet sounds that were recorded?

As we have discussed before, Tom, these are sounds coming from undiscovered caverns. The origin of these sounds will be discovered and understood in the future. They are not man-made but part of Gaia. You could call them "Gaia's trumpets."

MAJOR LEAGUE PITCHER ROY HALLADAY

Rick writes: I have a question regarding former MLB pitcher, Roy Halladay, who died in a plane crash yesterday at the age of 40. What was his soul contract? Why did he lose his pitching skills seemingly overnight, never winning a World Series while being one of the most dominating pitchers of his generation? Why die so young and while piloting his own plane? What are the contracts of his wife and two
sons?

Theo, the soul contract of Roy Halladay to not win the World Series and die young—plus the soul contract of his wife and sons?

Yes, although not asked, Mr. Halladay's soul interest is sports, and in this life he achieved a high level of expertise in one of the sports. He has attained fame in the past, but this time he would enjoy the feeling of expertise without the fame of winning a World Series. If you look around there are many superbly gifted athletes that achieve fame, but not the team goal of the best in the world.

You can see this in every sport. It is this desire that makes them individually achieve for a longer period of time. His soul contract was to die in that plane crash. That was no accident. He had no reason to stick around in this life and dying in that manner balanced a previous life where he caused the death of another athlete. He will move on to the next life on his journey. Regarding the soul contracts of his wife and children, they had caused the deaths of people in their past lives and they were balancing in this life by feeling the grief of the death of a loved one whose life was cut short in an abrupt manner.

THOMAS CLAYTON WOLFE

Anna writes: Did the great author of the l930s Thomas Clayton Wolfe return to Earth since his death in l938? [He influenced Jack Kerouac,
Ray Bradbury, and Philip Roth.] More information: Click here.

Theo, is the novelist Thomas Clayton Wolfe incarnated in this time period?

No, he has chosen to incarnate a little farther in time, vertically speaking. But as you and the person who asked would assume, his interest is in the written word and he will have many more lives as a writer in different languages. You could say his list is to write in all languages of the world. Each has their own styles of writing, and of course varies from time period to time period.

SPECIAL NOTES:


If you are new to requesting Most Benevolent Outcomes (MBO's) and asking for Benevolent Prayers (BP's) for other people, you may also wish to SIGN UP FOR MY WEEKLY BLOG, which has nothing but GREAT MBO stories from all over the world. I typically post this one day after the newsletter goes out. And have you requested that I be your FRIEND ON FACEBOOK yet? Please do so. I do give extra information there. I also post on TWITTER.

If you know of Expos or groups looking for FEATURED SPEAKERS, let me know, or have them contact me. And if you listen to any good TALK RADIO SHOWS that you have not heard me on yet, let me know about them.

THE GENTLE WAY BOOKS

Don't forget that ALL THREE GENTLE WAY books are NOW AVAILABLE as Ebooks on Kindle and other services, along with my other two books! The books are great for presents for family and friends for birthdays and other special occasions! All three books can change lives!

REMINDERS:

BLOG: For those of you who are just learning about requesting Benevolent Outcomes, I have a weekly Blog now with information and stories sent from all over the world about using this amazingly simple, yet powerful spiritual tool. The link is www.TheGentleWayBook.com/blog.
TWITTER: You can now follow me on Twitter @TomTMoore33 .

http://www.TheGentleWayBook.com --Great resources: Sign up here for the newsletter. Sample Chapters of the first book, videos, Signs, Articles, Archived Newsletters, and more!

FACEBOOK: You'll find me here: Tom T. Moore Author so "Like Me" at https://www.facebook.com/TomTMooreAuthor/

BOOK EDITOR: Need an editor for your upcoming book? Email me. Ralonne edits my newsletter and edits books.

Keep sending those success stories in, as they inspire others to live THE GENTLE WAY!

Expect Great Things,
Tom
Tom T. Moore
TomTMoore6@aol.com
TheGentleWayBook.com
3020 Legacy Drive, STE 220-7
Plano, Texas 75023
United States