INCLUDED IN THIS NEWSLETTER:
TRUMP PAST LIVES & REAL ESTATE

THAILAND'S FUTURE

THE JEWISH RELIGION

DOES THE ANIMAL KINGDOM PRAY?

COFFEE, CHOCOLATE, SEX SLAVES, ++

MORE QUESTIONS FOR ANTURA

MBO FOR FINAL EXAM

MBOs FOR COMPUTER PROBLEMS

MBOs FOR TRIPS AND FAMILY REUNION

SACRED GEOMETRY & MADAME BLAVATSKY

SMELL OF SPACE

MT. EVEREST, GOBI DESERT, DIMENSIONS

Welcome to this edition of The Gentle Way Newsletter, and a special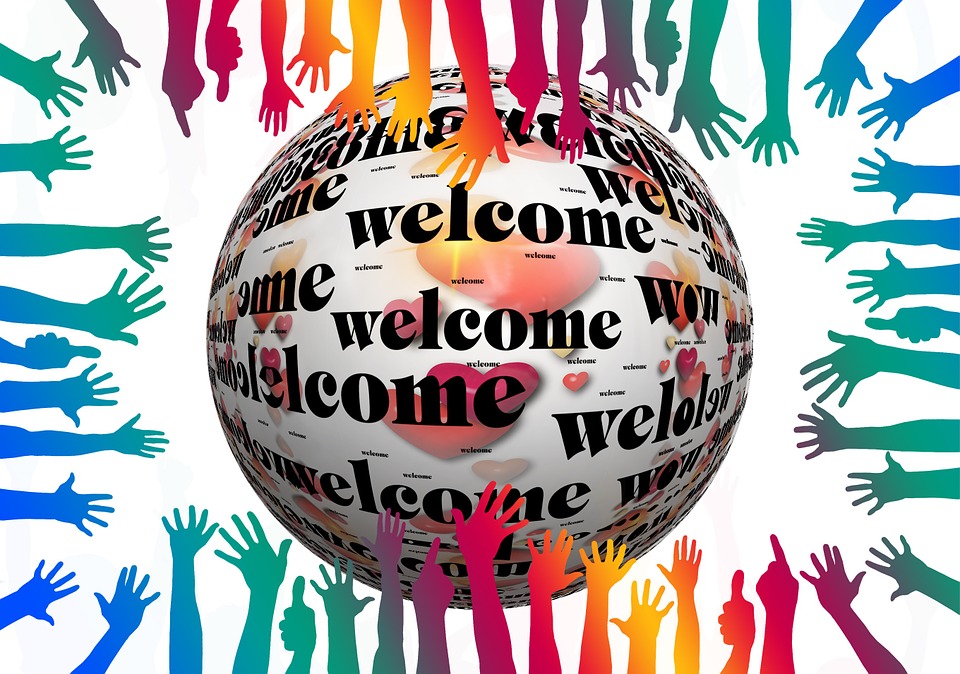 welcome to all my new subscribers all over the world. If you wish to subscribe to this F.R.E.E. newsletter, go to http://TheGentleWayBook.com and then click on the link in the Blue Box on the right side of the Home page.

I hope you are enjoying these newsletters. Have you told your friends about them? And keep sending me your MBO stories. I need at least four to six each week for my Saturday Blog.

SPECIAL NOTES:

MERRY CHRISTMAS, HAPPY HANUKKAH, AND HAPPY HOLIDAYS to
everyone! Request MBOs and say BPs to make this time period even more special than ever before.

LIKE ME: Have you "Liked" my "Tom T. Moore Author" Facebook page yet? I'm always posting something there, so "Like" me!

FIVE STAR REVIEWS

THE GENTLE WAY III: Joe wrote: Buy this book, read the stories, implement the modality, and live a life of most benevolence. Miraculous
miracles happen on a daily basis when I use MBOs. Me being a metaphysical individual, this modality is the simplest to implement, without the need of any offerings or other requirements to achieve wonderful results. And best of all, it keeps your karma most benevolent! Can you say win/win every time? Anywho, there were a few stories in this book that prompted creative ideas for myself. Imagine if everyone used this modality as a daily way of living! Oh, how benevolent this world would be if this were true! Thank you, Tom T. Moore and others, who share their experiences. Since February of this year, my life has truly been most benevolent!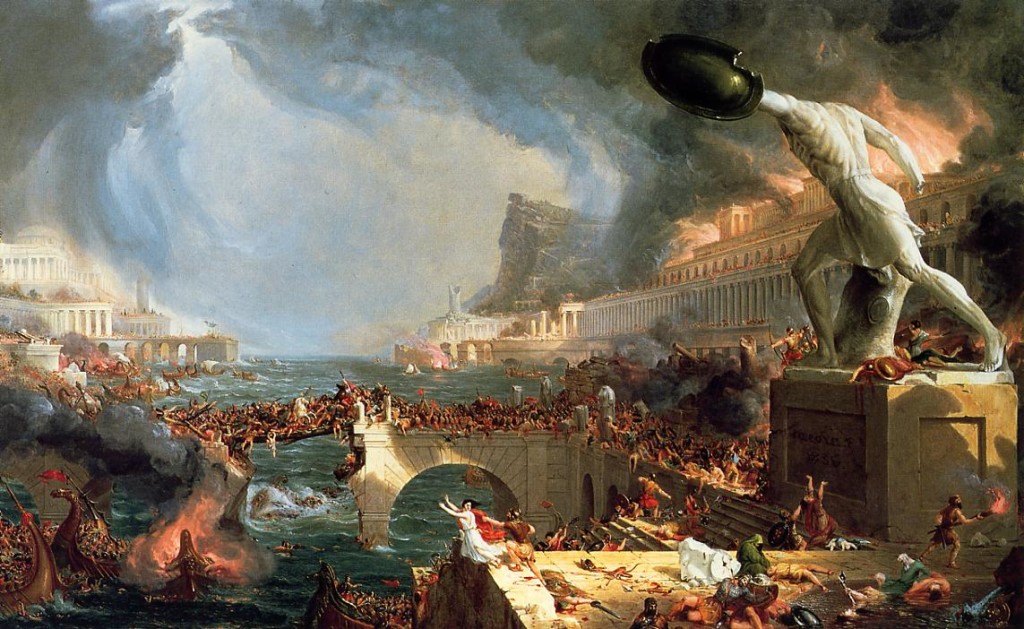 ATLANTIS & LEMURIA: Anonymous wrote: This is a great book for those looking for information regarding Atlantis and Lemuria. These two civilizations existed a long time ago and for a very long time. Tom gives new insight into what it was like in both civilizations. It's a great and easy read.

REVIEWS: I was asked where to go to write the reviews. The most popular place to go (they sell more books than anyone else) is www.amazon.com and then just enter the name of the book you wish to write a review about in the search book. Then click on "Reviews" and
there will be a box that says "Write a review."

Would you PLEASE write a review for any of my books that you own on Amazon, Goodreads, or anywhere else you purchased the book? I would appreciate your support!! Given that I don't charge for these newsletters, this is one thing you can do for me.

CHRISTMAS GIFTS: What great gifts for your friends! All my books are
on sale at 35% off for single books and 50% off for six books or more until January 15 if you buy directly from my publisher at www.lighttechnology.com. Use WINTER2016 when checking out.

A video recording of a talk a year ago (just after the release) about my book ATLANTIS & LEMURA: The Lost Continents Revealed! has just been posted on YouTube by Daniel Alan Jones. Here is the link for everyone who would like to learn more about these two societies that both existed for over 50,000 years. Click Here.

My series THE TELEPATHIC WORLD OF TOM T. MOORE is on YouTube. First one on The Gentle Way is located at: Click here. The second episode is on the Origin of The Gentle Way. Click here. The third episode regarding Past, Present, Future, and Parallel Lives is located at: Click here.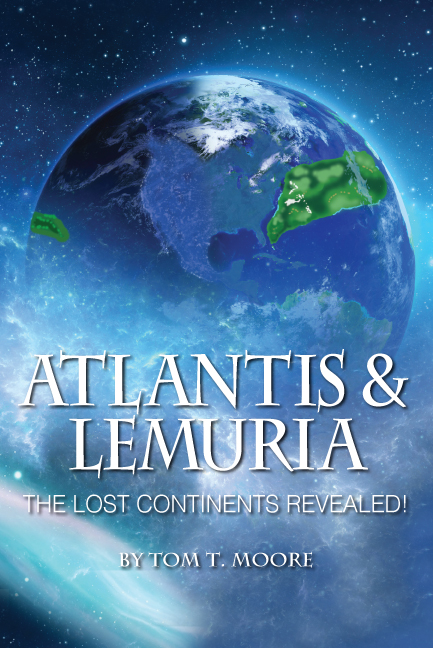 My new book, "ATLANTIS & LEMURIA—The Lost Continents Revealed!" has so much information that has NEVER BEEN PUBLISHED in any other book on the subject! Read the REAL history of two societies that existed for over 50,000 years each.

You can read SAMPLE CHAPTERS of all the books at http://www.thegentlewaybook.com/chapters.htm.

And a quick explanation for my new subscribers. Theo is my own Guardian Angel (GA) with whom I communicate in meditation, along with Gaia, the Soul of the Earth, and my soul "cluster" brother, Antura (and a few others). Generally, I'll ask Gaia the earth questions and Theo about our lives. Now for some interesting topics of the week that YOU requested, and which will give you a DIFFERENT PERSPECTIVE:

TRUMP PAST LIVES & REAL ESTATE

Shirley writes: Thursday has become my favorite day of the week! Thank you so much for the wonderful work you do on behalf of humanity. I was wondering if possibly Beloved Gaia could shed some Light on exactly what is happening with Donald Trump.

1. His parents sent him away to Military School because they could not
control him and for that I feel compassion for him. He never lived with the feminine energy in the form of his Mother.

2. He does not seem to hear others and that makes an odd person to be in a government position. I have read in several spiritual messages that he is a very young Soul, and that shows in his refusal to share his tax returns, to stay to the letter of the law in setting up his administration.

3. His stance on Russia is mystifying, given that he is very entangled there financially. He seems not to understand that in his new position he could easily place the U.S. Government in a dangerous position.


4. Bearing on the above, I especially remember a channeled message saying that Trump was the Roman Emperor Diocletian, back when we only had three numbers for a year's date! In that life, he was good friends with Vladimir Putin, so I wonder if that friendship could be driving his attitude now or if it is just his desire for money-- not to mention to have his own way in the face of our law and/or government traditions.

Clarity is a wonderful thing, and I thank you and Gaia for helping us to achieve a bit of it!

Gaia, was Donald Trump the Roman Emperor Diocletian in a past life, and has Trump and Putin crossed paths before in one or more previous lives?

That was an incorrect assumption or channeling regarding that prior life. Remember, as I told you before, his main soul contract is business in all its forms. Obviously this has become a significant life for him even more so than before. Therefore, he has not been a world leader before, but having lives with large business organizations—just not as large as
the Trump enterprises today.

Regarding any past ties to Mr. Putin, yes there has been, but more on the order of Trump dealing with a mid-level bureaucrat. In those times, he would wine and dine the government official to obtain favors. Obviously this is much more serious business, but as you were told previously he has the assistance of Mr. Tillerson, who will do a quite adequate job as Secretary of State.


Speaking of the Trump company, won't some of his properties near the ocean be affected by the rising ocean levels?

Quite so, and eventually they could lose billions, depending on if and when they try and divest themselves of these properties. They, like many companies, will hang on too long to these oceanfront properties. There will be a number of bankruptcies in future years for people who own land that will be awash as the ocean creeps up to their back doors. They will see flooding with even mild storms.

THAILAND'S FUTURE

Cathy writes: My question is about Thailand's future. What kinds of
things should we expect to see in the next five, ten, and twenty years? Will Thailand ever become a democratic country and if so, in how many years?

Gaia, what is the highest probability for Thailand to become a democratic country in the next five years?

Yes, it will be a little longer than that, but not 10 as was the next figure on your list. More on the order of seven to eight years depending upon certain events.

THE JEWISH RELIGION

The eight days of Hanukkah begins December 24, so I thought I might remind everyone what I've been told in the past about the Jewish religion. The souls that are Jews today volunteered to always incarnate
as Jews, as Jews are the "fulcrum" that balances the other religions—hence comes the term "the chosen ones." Their souls can never sample other religions as we all do, and if they did they could no longer incarnate as a Jew again.

I was previously told that I was one of Moses' sons, I was Salome, one of Jesus' female disciples and mother of James and John, and a five-year-old Jewish girl slain with her parents by a German soldier. So, I wondered how I could have been a Jewish adult twice, as the third time was simply to balance having killed the German soldier in a previous life.

Theo, how could I have been a Jew that was an adult two times as the son of Moses and Salome, one of Jesus' female disciples?


Yes, there was special allowance there in order for you to fulfill your soul contracts.

Who allowed this?

It goes all the way back to the Creator, Tom. It was known that your soul contract called for you to be at the start of all the religions of the world, so it was allowed. Yours was not the only exception to the rule, but one of very, very few.


I also just happened to discover I asked a similar question in 2011.

Good question, Tom. You were allowed to, as it was known from a higher perspective that you would have many lives to carry on his teachings—at perhaps even as high or a higher level than his other disciples. So, there are always exceptions to rules, you could say, if there are long-range benefits to do so.

I have also previously received that Jesus was actually born around August 27 four years earlier, as records were poorly kept 2,000 years ago. If you would like to read my article about how all the Christmas traditions came about Click here.

DOES THE ANIMAL KINGDOM PRAY?

Gaia, do dogs and cats pray in some form?


Yes, this is a nice question to answer. They do have a form of what could be described as prayer in human terms. They honor the Earth in their own way, and that includes their connection to it and to their soul.

Do all animals and birds do the same?

Absolutely, Tom. They all have an awareness and honor not only me but all living things. They are more aware than humans can understand at this time.

COFFEE, CHOCOLATE, SEX SLAVES, ++

Peggy in Ypsilanti, Michigan, writes: First: One of my favorite bumper stickers says: "Save the Earth -- it's the only planet with coffee and chocolate!" So... is that true?

Second: Do the bulls used in professional bull riding, and the bucking
horses used in rodeo, enjoy what they do? Or do they "perform" because they are forced to? Are soul contracts with the riders involved?

Third: About 2,000 First Nations people live in the remote northern Ontario community of Attawapiskat. There have been more than 600 suicide attempts there since 2009; 100 of those attempts have happened in the past seven months. A state of emergency has been declared.

Plus, approximately 1,200 aboriginal Canadian women have been murdered or gone missing since 1980. One researcher has documented that many of the missing women are sold into the sex slave industry.

Tom, these stories from our northern neighbor are breaking my heart! What is the nature of the soul contracts involved? Will these horrible situations be resolved any time soon?

Gaia, are there planets in existence with coffee and chocolate.


Yes to both, Tom. We will say many more, although obviously the tastes will vary wildly according to the soil they are grown in.

Gaia, do bulls and horses enjoy what they do in rodeos, or is this just forced upon them?

More force than pleasure, Tom. They would prefer not to take part in these human activities, but are there because the group soul volunteered.

Therefore, they volunteered for all the reasons bull and horses are used today. Mostly good, but there is a whole list where the actions of humans are not benevolent to these beautiful animals.


Why have there been so many suicide attempts in Ontario in the last seven months?

These are soul contracts, Tom, and the reasons vary widely. You cannot put your finger on just one possibility and say this is it. There can be among others, family problems, work problems, love problems in relationships, and so on.

Why are 1,200 aboriginal women missing since 1980?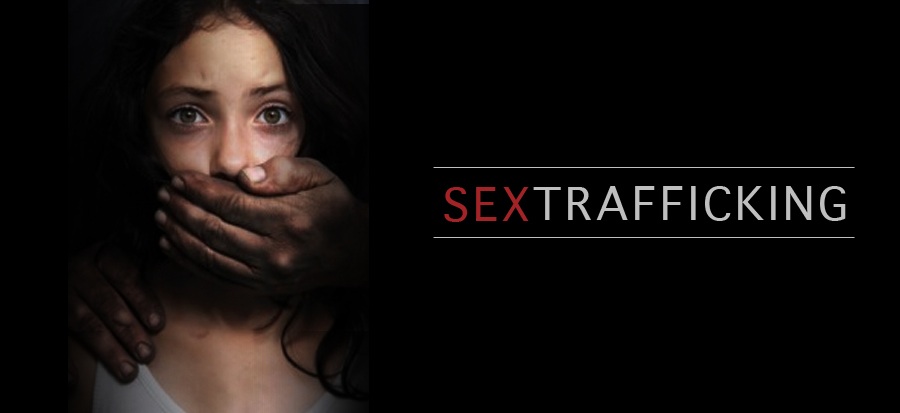 Certainly there are individual abductions and, yes, murders, but there is a group that identifies and then abducts these women to be used as sex slaves. This is a very nasty business and you can imagine the balancing that must or will be done, but your readers can speed along this process by saying a BP that these people will be identified and arrested, and the victims (keeping in mind soul contracts) will be found and released—those that are still living. This can happen sooner than you can expect if everyone joins in.

Here is the Benevolent Prayer (BP) to say OUT LOUD: "I ask any and all beings to assist in identifying the group that abducts women to be used as sex slaves leading to their arrest and the release of the women, and may the results happen even faster than we can hope for or expect, thank you!"

MORE QUESTIONS FOR ANTURA

For my new readers, Antura is a member of my soul group or "cluster" who Theo introduced me to in 2008. He's an ET having a life back on his home water world after 800 lives on Earth. He's returning to Earth sometime around October on a large "mothership" with a crew of 900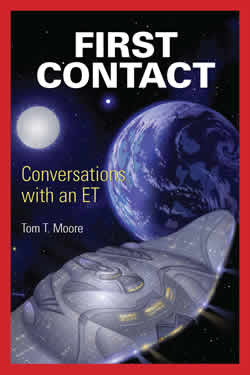 from 37 planets. You can read much more about him in my book FIRST CONTACT: Conversations with an ET. What a great book to give or receive for Christmas! Here are more questions.

Antura, what was the number of planets that were actually destroyed during the star wars—200, 300, 500, or more?

Yes, you feel I avoided that question, but again we can only answer those questions you ask us and not general.

Was it over 200?

Quite so, Tom. More on the order of almost 500 planets. As I said before, this was a nasty war that lasted several thousand Universal years.


Were all these planets in this quadrant of the galaxy, or were planets destroyed in the Reptilian galaxy?

It was tit for tat as they say. Almost an equal number for each side.

Then I can conclude that meant several suns were obliterated too?

Yes, unfortunately the easiest way of destroying the planets was to blow the sun apart. Due to the time light takes to travel, those explosions will not be seen on Earth for several hundred years.

Antura, what is the actual length of a mothership? Would it be more than two miles wide?

Yes, I knew we would return to this question, but again I will remind you and your readers that I am required to only answer specific questions.

Yes, but you seem to take that quite literally when it involves such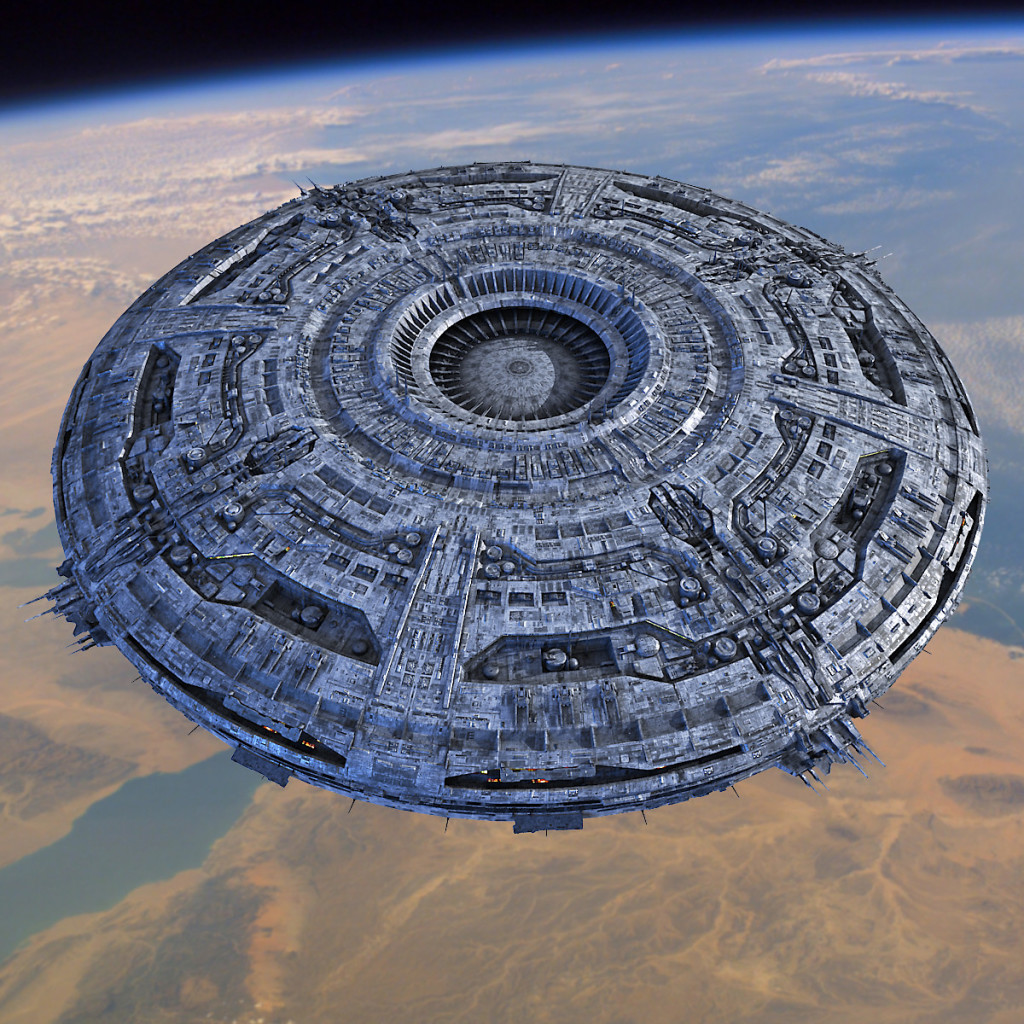 'sensitive' questions as the number of planets destroyed or the actual dimensions of, let's say, the mothership. Is it over three miles wide?

Just a tad over that figure. Again, it must accommodate a crew of 900.

Speaking of the crew, is the 900 figure including everyone on board, or is that just the crew and does not include the families who live on board with certain of the crew members?

Yes, the total figure would be larger. More on the order of 1500 if you were to add in everyone. You can recheck that figure again in the future.

Will we get to meet with the children while on board?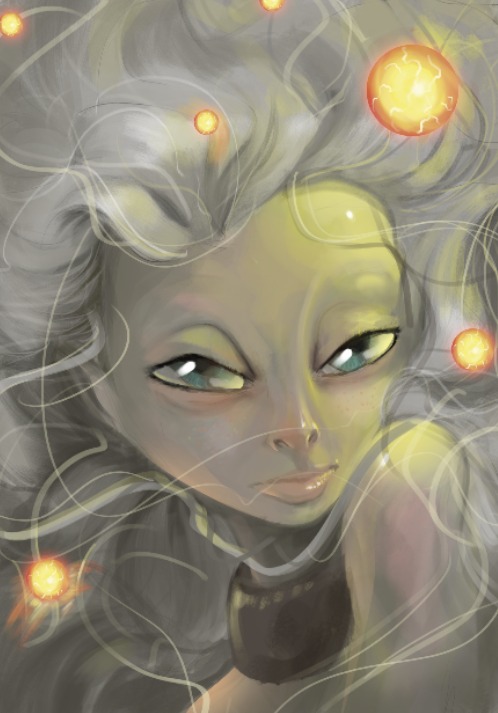 Yes, of course. They will be happy to see you as they enjoy meeting people from all over the universe.

I hope it will not be too boring for them answering the same questions from the other upper time lines first?

No, there are so many we can have a different group for each time line.

Do they have a space or spaces to play, or is that word in their vocabulary?

Oh yes, children are children, although their idea of playing is typically much different than those on Earth. But that's part of your questions to them, so I will let them explain.

Antura, besides the use as a universal translator and force field, do these same devices act as holographic projections, or do you need different devices to achieve that?

No, these devices, as you call them, have multiple uses even beyond the three mentioned above. Yes, we have covered in the past that these devices give you the right atmosphere for your bodies, but they do so much more, such as monitoring your body functions and can detect abnormalities.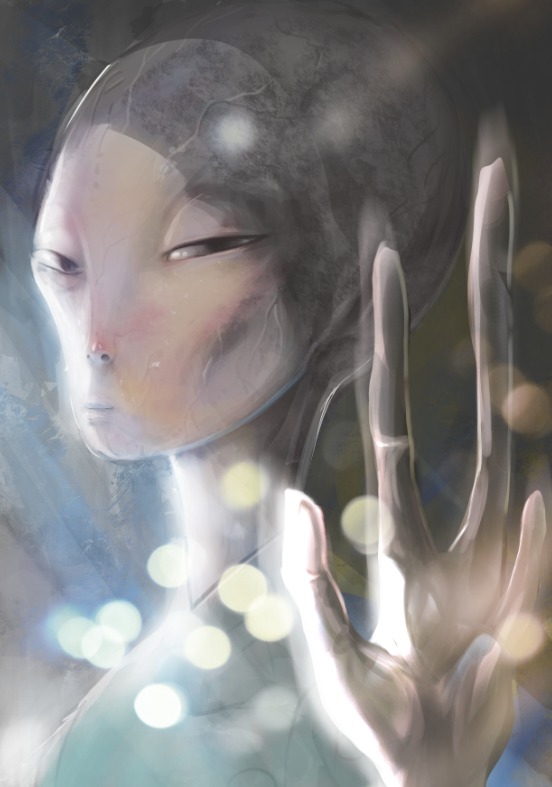 Can we demonstrate one?

Yes, you will be allowed to do a holographic image. To anyone seeing this in a theater or on TV it will appear as solid.

On the moon trip, can we visit the little used ET base on the back side?

That will be up for discussion. We must see your progress before taking that step. I would have to say the probability is fairly low at this time, as those that operate the base do so and have done so on the basis of secrecy—yes, partly due to the Earth Directive to not become involved with your progress.

Cathy writes: My first is about Disclosure with the Pleiadians. In the previous newsletter, a reader had asked about Stonehenge and Theo said that the people who will meet with the Pleiadians should have questions ready when they meet. My question is, are there only certain people who will be able to meet and talk to the Pleiadians, like world leaders and others who will help in other aspects of Disclosure like you are with interviewing those on the Ship? Will the Pleiadians make contact with regular people who do not belong to the above mentioned groups?

Antura, will the Pleiadians have just government meetings or also grass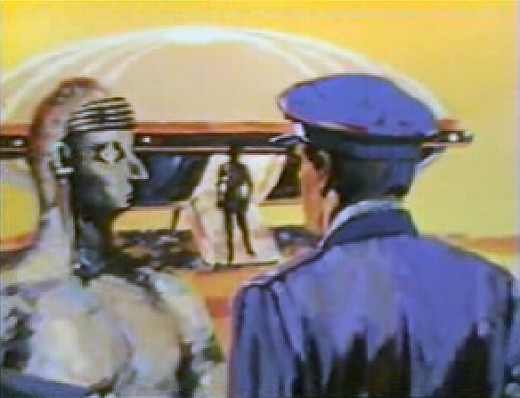 roots?

At this time, Tom, the meetings will be primarily at the governmental level since they will convey most of their information at that level. This will be especially true on the first meetings with leaders around the world, with subsequent meetings bringing in non-governmental types. There are many in the background, shall we say, that know of their existence now, but have been under orders to keep this knowledge secret. There will be a loosening of these restrictions over the coming months. But yes, no grass roots on the initial meetings. Then the Zetas will meet with anyone that claims they were abducted.

Was Rowling's planet an independent one or are they affiliated with another Federation?

No affiliation on a formal basis, but they had their own protection, shall we say, that would have made an attack by the Reptilians difficult. That is hard to explain at the present time, but they have powerful friends, shall we say, that keep them out of harm's way.

On the flight to the planet around 3200, will the volunteers be in
suspended animation for the long voyage?

Yes, a form of suspended animation will have been developed long before that time and will be used. Keep in mind things will be much more sophisticated by that time, with the exception that they will not have learned how to portal hop. It will only be discovered after their departure and, we might add, quite a few years after.

How long will that voyage be in Earth years?

Long enough that a whole new generation would be needed to be the explorers by the time they reach the planet. I'm not allowed to give you the exact number of years as there will be people that will look to see which solar system matches the number of years at varying speeds, which I'm also not able to give you at this time.

Will there be music on the mothership when we are there, and what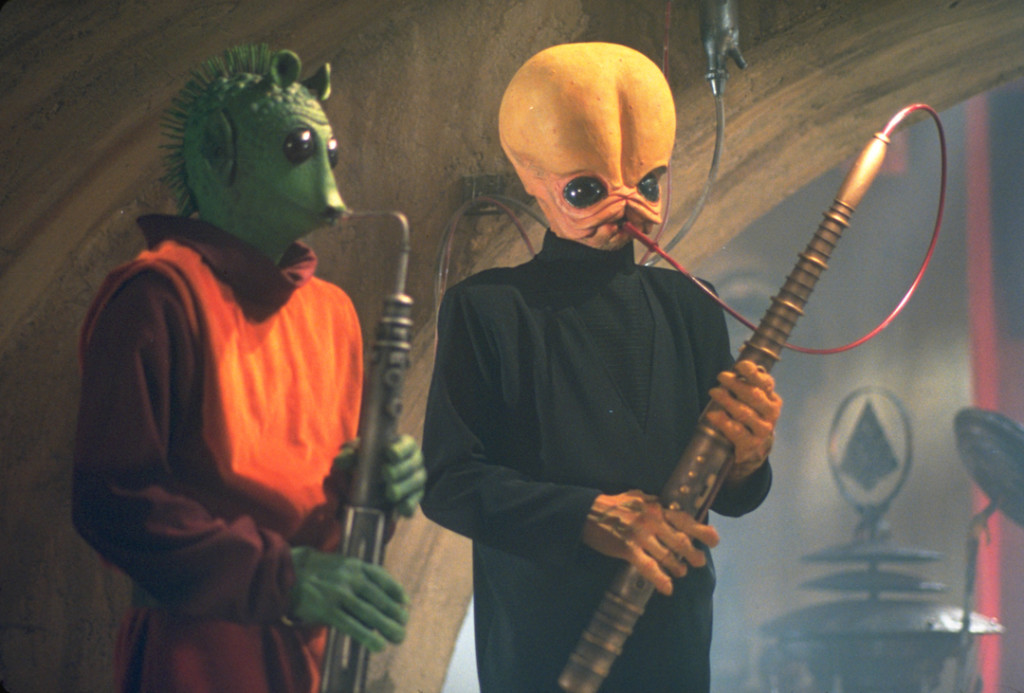 about dancing?

Yes to both questions, Tom. Obviously the music will be quite different than that heard on Earth, so that will be a treat for you.

As you mentioned, the crew will be mostly one or two types of beings, will they be mostly humanoid or will they have great differences there?

Great differences as you will see. Yes, some humanoids, but you will see a variety of beings that make up the core crew, we will call them—those with families on board on a permanent basis. You must have some surprises, so I will give little hints as we go along.

MBO FOR FINAL EXAM

This MBO story and the next two originally appeared last week in my Blog, which you can read in its entirety at http://www.thegentlewaybook.com/blog. Please send me your MBO and BP stories. They will inspire others to try The Gentle Way!


Angelica writes: Dear Tom, a few days ago I asked for others to say a BP for me because I was feeling burned out with school. With my last quiz and the final pending, I was very, very stressed, freaking out even. This morning, after saying my BP and believing that I would pass my last class, I took my final and I passed. I am now a BSN.

MBOs FOR COMPUTER PROBLEMS

Michael in Los Angeles, California, writes: Here are two MBOs related to my computer that may help inspire others. Several weeks ago my Internet connection went out on me. I said an MBO to get it restored and it worked for a day or two, then it went out again. I said another MBO to help lead me to the problem and repeated it several times over two days. I was inspired to check something out and discovered it was a bad modem. My Internet Provider sent me a new one free, which suited my tight budget on a low, fixed Social Security income.

Then, a few days later, my computer operating system crashed. I was
dismayed, to say the least. I finally obtained a needed USB stick for only around $6 to recover it. But, the recovery wasn't working after numerous tries all day. Manufacturer support told me the computer was probably damaged and I'd have to have it fixed for a steep price. I'd about given up hope about these MBOs, but tried another MBO anyway, asking my Guarding Angel to prove herself and get the computer working. This was at bedtime. The next morning when I opened up the top of the laptop, it came to life and was working like new. I was stunned, relieved and a definite believer now in MBOs!

I've been working on a longer term bigger MBO project for more money prosperity in my life. I'm not the only senior on low income Social Security that's having a tough time making ends meet, and we'll all need some extra angel help, as this new administration coming into power seems very anti-Social Security and Medicare.

So, when the big MBOs manifest, I'll definitely let you know, to inspire others.

Keep up the great work!

MBOs FOR TRIPS AND FAMILY REUNION

Sara writes: In October, I got to go home to surprise my mom for a big birthday and had set up a surprise dinner with both sides of the family! I said MBOs for my trip both ways. My first connecting flight on the way out there was a half hour early getting there and my gate moved a lot closer than what they had originally said, making catching the second flight much easier!

I said a BP that the dinner would go wonderfully and peacefully as I
have a grandpa set in his ways and beliefs, and he isn't always nice or tactful. And that Mom would be thoroughly surprised. When she walked in and realized there was family from all over at two tables, then saw all but one of her kids, she cried. And then I cried. It was so awesome and went so smoothly, and everyone had a great time. I was so very thankful.

On my way home, the first plane was also half an hour early getting there, but they didn't have a gate ready for us. I had very little time to make it to my next gate, so I said another MBO to make it to my second plane. They finally found a gate for us only a few down from my connecting flight and I got there just as they were boarding! (Thanked the angels again!)

Just recently had a full day of snow, and I had been scheduled off of
work and had scheduled my eye appointment that day that was overdue. I always say an MBO for my trips when getting in the car. Lucky, too, because that day I missed my normal turn for going back home from that area so I went down to the next street to turn around. That street happened to be a side street that had not gotten treated or cleared, and it was practically a 45-degree hill going down. I have all wheel drive, but there was no stopping going down the hill and I slid through the stop sign onto a usually busy street. Thanks to the snow, less people were out and no one was coming from either side, and I was able to turn safely without hitting the curb!! Thank you angels!

Thanks for teaching us, Tom! I hope you are ready for Christmas! I'm almost ready, just have to get a few more gifts done for work. :)

SACRED GEOMETRY & MADAME BLAVATSKY

Raymond writes: If you built a home with relationships based on Pi, PHI
and other elements of sacred geometry, would it create a more comfortable atmosphere or improve your psychic abilities?

Madame Blavatsky… Alice Bailey… These authors wrote numerous metaphysical books in the early 1900s. They have a lot of followers. Madame Blavatsky was the founder of Theosophy, and Alice Bailey was the first to coin the term "New Age." How accurate are their teachings? Are they closer to the truth than the religious dogma we hear all the time? Or is what they say just random remarks based on their intuition or imagination?

Theo, if a house is constructed using sacred geometry, would this assist possibly with one's psychic abilities?

Such a house would induce a feeling of sublime comfort. This would carry over to your relationships with your family and friends, and a side benefit would be that it would be easier to meditate and receive communication from spirit. As far as psychic abilities, it would all depend upon one's interests. The development of psychic abilities requires work, and the desire has to be there. They can be developed even under harsh conditions, so, again, there must be desire. It can carry over from previous lifetimes and is part of your soul interests. In the future there will be more acceptance of psychic abilities, so one will not have to keep these abilities under wraps or hidden away.


Madame Blavatsky—did she receive all of her information from her Hindu teacher, or did she also channel?

She channeled the information from the Hindu teacher as she called him. They had a partnership, you could say, in order to introduce spiritual concepts to a wide audience. They were limited by both his reception and by their reception between them.

Would she not have visited him?

Yes, but as extensively as she traveled, it was far easier to use that mode of communication. It would be similar to today where there are channels that step away and another entity gives information.


Theo, Alice Bailey coined the phrase "New Age." How accurate was the information she channeled from Djwal Khul?

There were limits to what she could understand and even what Mr. Khul could comprehend. This information was for a limited audience, and was quite difficult. As you have not read too much of both Blavatsky's and Bailey's writings, it is difficult to give comparisons to what you and others are receiving today and what they received back then.

SMELL OF SPACE

Astronauts have reported that space has sort of a Sulphur smell, so I
thought I would ask.

Gaia, is the smell of space that our astronauts have reported the same or different the farther away from Earth one travels?

Different. I will let your scientists discover the reasons why, including someday what space smells like the closer you get to Mars or any other planet.

MT. EVEREST, GOBI DESERT, DIMENSIONS

Jeini writes: I hope you and your family are doing well. I've been watching some fun videos about mysterious happenings and historical questions and wonder if you could ask about these:

1) The first to summit Mt. Everest is shrouded in mystery as George
Mallory and his partner, Sandy Irvine, died on the mountain near the top in 1924. Did either of them summit the mountain before they died?

2) Some of the ships and planes that have vanished in the Bermuda Triangle have purportedly been discovered in the Gobi Desert in northern China. Is that true and if so, how did they end up there? Click here.

A stunning clue in the mystery of the Bermuda Triangle has been found in a remote desert on the other side of the world. In the middle of the harsh and uninhabited ...

3) From Eskify.com, "In Australia's Queensland is the mysterious Black Mountain. It was called "Mountain of Death" by Aboriginal Australians. No plant life grows on the mountain, which is quite unusual. The black rock is so unlike any in its surrounding area. In folklore, Black Mountain is a place of evil. It's said that anyone who explores it during a time of heavy fog will disappear. Many stories have emerged of the disappearances of police officers, travelers, farmers with their livestock, and an entire tribe of aboriginals. It soon became a legend shared by both natives and European settlers."

Could you ask Gaia or Theo what has prompted so many
disappearances on that mountain?

And this is not a question of mystery, but I asked my guides through my pendulum to have the pendulum circle as many times as the dimension where I originate. It responded that I am from around the 10th or 11th dimension and that my husband is from the 19th dimension. Although my husband has no conscious interest in spirituality, I am not surprised to hear this. Can you ask Theo if, assuming I received correctly, is it common for soul clusters from such different dimensional frequencies to have Earth lives together?

That's all for now, Tom. Hope you have a beautiful week!

Gaia, did either or both George Mallory or his climbing partner, Sandy Irvine, reach the summit of Mt. Everest before they died?

No, neither were able to accomplish that feat. They did not have sufficient clothing and other materials to survive. There have been many who have perished in attempts to scale the mountain, with similar results.

Gaia, did any of the planes or ships that disappeared in what is referred
to as the Bermuda Triangle wind up in the Gobi Desert?

Absolutely not, Tom. That is a fanciful story and was actually used in a movie should anyone wish to research it.

Speaking of the Bermuda Triangle, were any of the people who are listed as disappearing there ever been rescued by ETs, or would that break their soul contracts?

Exactly, Tom. Those who perished in that area of the world did so as part of their soul contracts. No one would be allowed to whisk them away. Otherwise they would have to have another life.

I'm told that nothing grows on Australia's Black Mountain. Why is this the case?

The soil lacks the nutrients needed for anything to grow. You ask why? It has nothing to do with any ancient war as you were thinking, Tom. This is a natural event, again, for your geologists to study—another mystery for them to solve in the future.

Have there been people who disappeared there, and if so, for what reason?

Yes, but for natural reasons and not, shall we say, unnatural. This mountain has much to reveal, but will take more study.

Do humans come from different dimensions?


Not in the way asked, Tom. Your souls are naturally at a different dimension, but they chose to take part in a third dimension experiment that they provided a fragment of their souls to experience. As you slide into the fifth dimension, things will therefore be easier to create. Consequently, your souls may have parts of themselves in a number of dimensions, but your job is to concentrate on this one.

Remember I told you in the past that you were just scratching the surface with these questions. There are questions that will not even be thought to ask for several hundred years. That is how much there is to learn. But you are setting the base, shall we say, for those explorations in the future.

The question regarding the Gobi Desert is an example of "Fake News," in this case by the website named "World News." Here is a story by a UK newspaper that explains why there are ships in the desert. Click here.

SPECIAL NOTES:


If you are new to requesting Most Benevolent Outcomes (MBO's) and asking for Benevolent Prayers (BP's) for other people, you may also wish to SIGN UP FOR MY WEEKLY BLOG, which has nothing but GREAT MBO stories from all over the world. I typically post this one day after the newsletter goes out. And have you requested that I be your FRIEND ON FACEBOOK yet? Please do so. I do give extra information there. I also post on TWITTER.

If you know of Expos or groups looking for FEATURED SPEAKERS, let me know, or have them contact me. And if you listen to any good TALK RADIO SHOWS that you have not heard me on yet, let me know about them.

THE GENTLE WAY BOOKS

Don't forget that ALL THREE GENTLE WAY books are NOW AVAILABLE as Ebooks on Kindle and other services, along with my other two books! The books are great for presents for family and friends for birthdays and other special occasions! All three books can change lives!

REMINDERS:

BLOG: For those of you who are just learning about requesting Benevolent Outcomes, I have a weekly Blog now with information and stories sent from all over the world about using this amazingly simple, yet powerful spiritual tool. The link is www.TheGentleWayBook.com/blog.
TWITTER: You can now follow me on Twitter @TomTMoore33 .

http://www.TheGentleWayBook.com --Great resources: Sign up here for the newsletter. Sample Chapters of the first book, videos, Signs, Articles, Archived Newsletters, and more!

FACEBOOK: You'll find me here: Tom T. Moore6 or the book page at http://tinyurl.com/c6r7fjh . Let's be friends!

BOOK EDITOR: Need an editor for your upcoming book? Email me. Ralonne edits my newsletter and edits books.

Keep sending those success stories in, as they inspire others to live THE GENTLE WAY!

Expect Great Things!
Tom
Tom T. Moore
TomTMoore6@aol.com
TheGentleWayBook.com
7000 Independence Pkwy. STE 160-7
Plano, Texas 75025
United States