INCLUDED IN THIS NEWSLETTER:
MORE HURRICANES FOR PUERTO RICO?
COASTAL TYPOGRAPHY & SFO QUAKES
REDUCING YELLOWSTONE'S ERUPTION
FLORENCE'S SLOW MOVEMENT
RESULTS OF CLIMATE CHANGE
REACTIONS OF STOCK MARKET TO DISCLOSURE
MORE QUESTIONS FOR ANTURA
SURVEILLANCE QUESTION
MBO FOR BIRTHDAY PARTY SUNSHINE
MBO FOR POSSIBLE FRAUDULENT PURCHASE
CHINESE SPY DRONES
RUINS ON ANTARCTICA
FISHING AND MEDITATION
FAKE NEWS STORY ON JOHN MCCAIN
INCARNATION OF MARY MAGDALENE
SINKING OF TITANIC ON UPPER TIME LINES
MERMEN
JOE MCCARTHY INCARNATED AS TED CRUZ?

Welcome to this edition of The Gentle Way Newsletter, and a special welcome to all my new subscribers all over the world. If you wish to
subscribe to this F.R.E.E. newsletter, go to http://TheGentleWayBook.com and then click on the link in the Blue Box on the right side of the Home page.

Thanks to all of you who subscribe to my newsletter. I have an insatiable desire to learn and know, and I learn right along with you when you send me your questions to ask in a meditative state. Thank you from the bottom of my heart! Keep sending in questions. But most importantly, don't just read and go on to the next blog or newsletter. Take part when I ask you to say a Benevolent Prayer (BP), as then you are contributing to make this a better world. And keep saying Most Benevolent Outcomes (MBOs) every day for yourself!

SPECIAL NOTES:

Trying to catch up on the many questions sent in recently. Still have three pages of questions I could not yet get to.

Every time you go someplace, send white light and love to all the people
in the room or building. You'll help raise the vibrational level.

Gaia is saying that we ALL need to send light and love to the Earth each day. Please don't just sit there and read this newsletter and then go on. HELP MAKE THE EARTH A BETTER PLACE!

Please say this out loud each morning: "I now send white light and love to every continent, every island, all the rivers, lakes and streams, and all the oceans and seas."

FOLLOW ME: Have you "Followed" my "Tom T. Moore Author"
Facebook page yet? I'm always posting something there, including Events, so "Follow!"

I would really appreciate if you have read one or more of my books to take just a few minutes and write a review on Amazon or wherever you bought it. I now have 50 reviews on Amazon for THE GENTLE WAY II, but am still two short of 40 on my THE GENTLE WAY III, and three short of 70 on FIRST CONTACT. Please assist! If you have not bought one yet, go to my website at http://www.thegentlewaybook.com/chapters.htm where you can read SAMPLE CHAPTERS.

WANT TO KNOW MORE ABOUT ATLANTIS AND THE CONTINENT OF
MU? My latest book, "ATLANTIS & LEMURIA—The Lost Continents Revealed!" has so much information that has NEVER BEEN PUBLISHED in any other book on the subject! Read the REAL history of two societies that existed for over 50,000 years each until they destroyed themselves. Here are a couple of sample chapters. Click here.

And a quick explanation for my new subscribers. Theo is my own Guardian Angel (GA) with whom I communicate in meditation, along with Gaia, the Soul of the Earth, and my soul "cluster" brother, Antura (and a few others). Generally, I'll ask Gaia the earth questions and Theo about our lives. Now for some interesting topics of the week that YOU requested, and which will give you a DIFFERENT PERSPECTIVE:

MORE HURRICANES FOR PUERTO RICO?

Ann writes: I would like to know what the actual death toll is for Puerto Rico from Hurricane Maria? And why would President Trump want to minimize that number if it is, indeed, more than he said? Why wouldn't he take this opportunity to be a hero, if this is the case? Is this racism? Or what?

Before asking Gaia about the death toll, I think we've seen President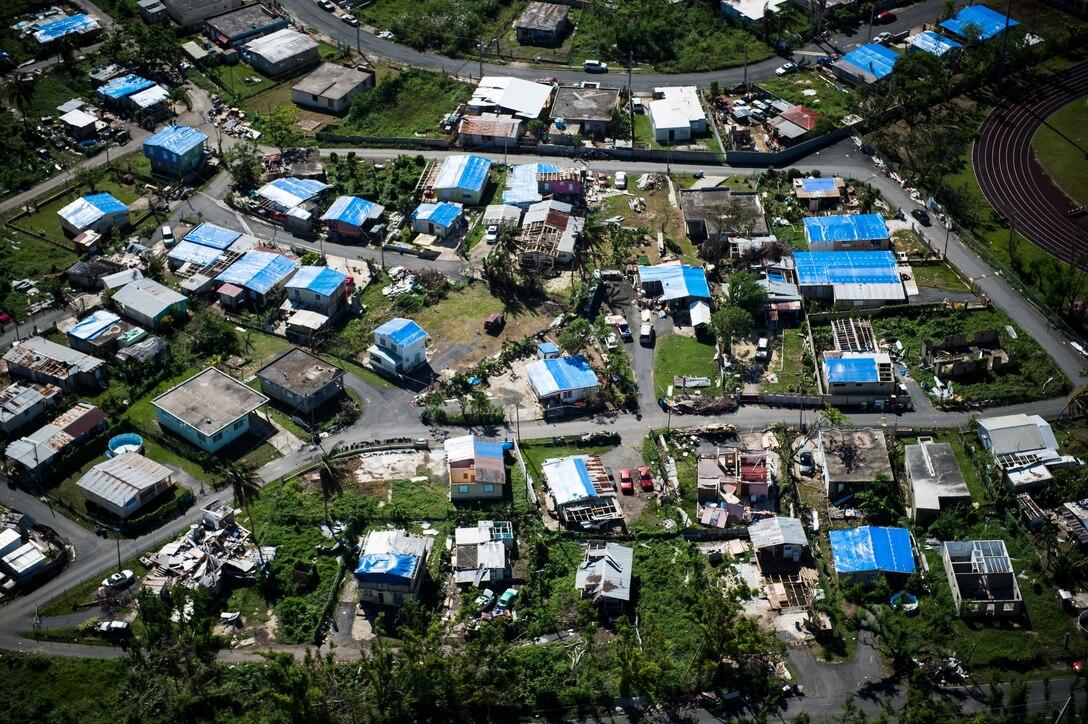 Trump's personality enough to know that he always wishes to present himself as winning at everything. That plays to his appeal from his "core" voters. Keep in mind that he is a young soul, with so much to learn.

Gaia, what was the death toll for Puerto Rico?

They are now fairly close to the actual death toll of over 3,000, Tom. Have your readers check the figures, but many people suffered after the hurricane for many reasons. Just keep in mind that these were soul contracts to transition at that time.

Will Puerto Rico have a direct hit this year, or a glancing blow, or not have any encounter with a hurricane?

It will be more of a glancing blow, Tom, but certainly violent enough to rip the tarpaulins off the roofs that were not replaced, and other flimsy roofs. There will be power outages again, requiring Federal assistance.

COASTAL TYPOGRAPHY & SFO QUAKES

Marlane writes: I am curious about what is Gaia's objective in changing the topography of the coastal areas. I read that she wants folks to move away from the coastal areas, but I don't recall if the reason for this was ever mentioned.

Our daughter lives in San Francisco and wonder if there are any
Earthquakes that may occur in the near future in her area. She lives in the Bay Area.

Gaia, any particular reason for changing coastal typography?

I have repeatedly told you for several years, Tom, that I wish to give these areas a rest from overuse and pollution. I have asked that people move away from the coasts as I knew this climate change was coming. There will be many more storms in the future and even if the winds are not as great due to the action by your group saying BPs, there will still be flooding, as I wash the surface, and there will be many
structures lost to flooding every year. This should tell everyone that they need to move to areas on higher ground.

Gaia, what is the probability of any larger quakes in the San Francisco area the rest of this year and 2019?

Only small rumbles, Tom. They must prepare for that five year time period [2022 to 2027] when I must move the ground, whether it is really extreme, or just enough to cause a number of structures to buckle and collapse.

REDUCING YELLOWSTONE'S ERUPTION

Denise writes: My question is, if enough people asked for the Yellowstone volcano to be able to easily and safely release its pressure, would we be able to prevent it from erupting? Can we choose to not
experience this?

Gaia, could we reduce the level of the Yellowstone eruptions using Benevolent Prayers?

Yes, IF enough people request it, I will reduce the level, assuming that this event does take place. It would take quite a number of people saying the BP for this to happen, but I will honor your BPs. But don't forget, Tom, that I have a huge amount of magma under Yellowstone, and it will have to be released at some point in the future. There are also soul contracts at play here. How your souls wish to handle this has not been decided as of yet, although as I told you in June, the probability was 71% at that time. And I know you will ask again at the end of this year for an update on the probability.

FLORENCE'S SLOW MOVEMENT

Gloria writes: As I sit here watching out my window at the down pouring of rain in this section of the Piedmont area of North Carolina and watching the news of the damage and flooding across both North and South Carolina, with Florence still to reach the North Carolina mountains, I wonder what more information Gaia would be willing to share about the storm. Did our BPs have anything to do with the slow
2MPH crawl across the coastal regions as the storm moved west? Why such devastation across 2 states? I have been saying many BPs and MBOs and so far I still have power and am safe.

Once again, thank you for sharing your work and wonderful insights to assist our growth and awakenings!

Gaia, why did you move Florence so slowly over North and South Carolina?

Soul contracts were at play here, Tom, and as much as I would have liked to honor your requests, to experience flooding was on the bucket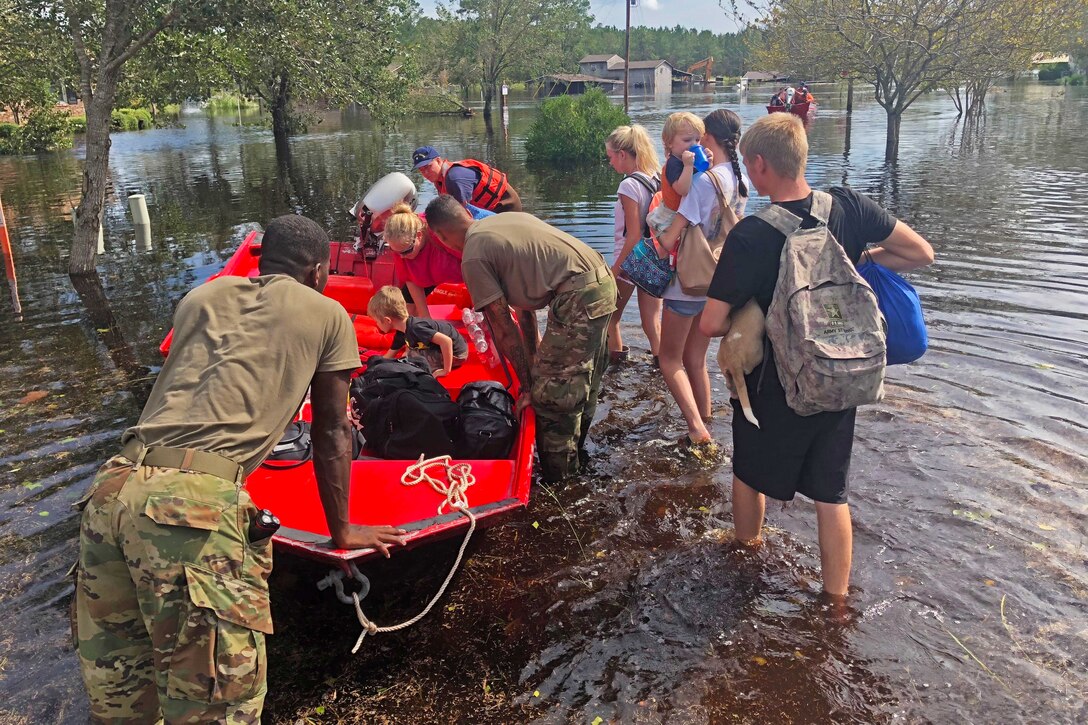 list of many of those people in that area. And they may experience this more than one time until they learn the lesson to live in an area high enough in elevation that they will be safe from any torrential rains in the future. Some people are very stubborn and you have to take a crowbar to get them to move, or the weight of water. So, to summarize, these were soul contracts that your souls demanded that I cause flooding.

How many soul contracts are there to transition due to Florence in the United States?

Over 100, although not all will be directly attributed to Florence, Tom. There is much flooding to come as Florence makes its way up the East Coast.

RESULTS OF CLIMATE CHANGE

Diane writes: The other day I saw an article about the places we will lose because of climate changes such as the Alps, Dead Sea, Pyramids, Amazon Rainforest, Venice-Italy, Arctic, Antarctica, White Cliffs of Dover, etc. etc. Can you ask Gaia how long will it take to see all of this disappear?

Also, I recall a long time ago reading about the States we would also
lose here like Florida, California and maybe even New York. Will all of this happen in our lifetime? The future?

Will we ever have another Ice Age? Winters right now seem to be a lot less colder than the "old days" (1950s) (smile)

Thanks for your help and understanding of our changes.

Gaia, will any recognizable landmarks such as the Alps, Amazon rainforest, Venice, the Arctic, or Antarctica disappear in the next 25 years due to climate change? Also on the list would be Florida, California, and New York City.

There will continue to be a warming climate change, Tom, during this period of time. The Arctic will shrink, but Antarctica will continue to slowly melt, with the ice edges continuing to shrink, giving people a view of the landmass they have never seen before. The same with Greenland, where large portions of the island will lose its ice sheet.
Those are givens.

What is not given is California, Florida, and New York City. There are probabilities for those locations where they will dramatically change, or like the rest of the world slowly change due to the warming climate. Your souls have yet to choose their course, as there are many factors to consider—not the least of which is what learning can come from experiencing dramatic change. This will not be decided in 2019, but the choices will continue to narrow as we approach that time period of 2022 to 2027.

I've also previously covered in detail about the mini-ice-age that will be the result if Yellowstone explodes, covering the sky for many months with ash, and not allowing the snow to melt around the western Great Lakes all the way to Chicago. You can read more by going to the Articles and News page on my website and entering "ice age" in the search box.

REACTION OF STOCK MARKET TO DISCLOSURE

Joe asked what was the reaction of the stock market on Time Line 11
when the Russians disclosed.

Gaia, what did the stock market do on Time Line 11 after the Russian Disclosure?

It had very little effect. Keep in mind that they kept it low key. There were no photos or video of the meetings. That will come later. There was simply the off-hand remark in a news conference that they had been meeting with extraterrestrials for many years. It was designed so as to not cause people to run for the hills. It was said as if it was no big deal, to use your terminology.

MORE QUESTIONS FOR ANTURA

For my new readers, in 2008 my GA Theo introduced me to another member of my soul "cluster." I was to learn that his soul interest is exploration, while mine is religions. While most people have an average of 600 to 800 lives on Earth, he has already had 800, and will have more
Earth lives in the future, but this time he's back on our home planet (everyone on Earth had lives on other planets before "qualifying" for Earth lives) where he is an amphibian, SLIGHTLY similar to the Abe Sapien character in the Hellboy movies, pictured here. He's part of a "first contact" team, and specializes in "grass roots" contacts on the different planets they go to and introduce themselves.

That's what they plan to do here, and are currently orbiting overhead in a humongous mothership that's three miles wide and twenty stories tall with eleven decks. They have a crew of 900, plus their families totaling 1,500 from 37 different planets. Almost all of them are from the Sirius Star System. You can read much more about him, his planet, visits to other planets, and yes, even about the original star wars that went on for thousands of years in my book FIRST CONTACT: Conversations with an ET. Here are more questions I asked in the last week or so.

Margaret writes: I took these pictures on July 7, 2018 in Bar Harbor,
Maine. I was on a cruise taking pictures of the sunset. I didn't notice the saucer-shaped object when I was taking the pictures, only afterwards when I was looking at them.

Can you ask Antura if it was, in fact, a UFO, and what it was doing there?

Antura, were the objects photographed by Margaret on 7/7/18 in Bar Harbor, Maine, ET craft?

Quite so, Tom. It was a Federation craft streaking across taking readings. Few saw it.

Tom writes: I wish I could remember when this occurred. Maybe July 2018? I looked up and saw what looked like 2 box kites attached to each other spinning around a comm center. One appeared to be hollow, one
covered in a black material. Was this a UFO? Why did I see it?

Antura, what was the UFO shaped like two joined together box kites that Tom saw?

They were definitely ET, Tom, and from an origin that has not had a lot of visitation as of yet. That is quite normal, as we have previously explained there is a rotation of ships allowed, so as to allow everyone to eventually study this negative world.

Brandon writes: Years ago I was in a meditation-like Shaman ceremony for about eight hours. During that ceremony, I came in contact with cat-like Beings. They said they were from the fifth dimension. They were hooded and seemed to be at least ten feet tall. I have since felt them and have communicated with several more times.

For some reason, I perceived them to be Sirian or from the Sirius star system. They were extremely loving and said they have a ship watching us, and that they are assisting us.

Have you ever heard of cat-like Beings from the Sirius star system?


Antura, are there feline beings in the Sirius Star System?

There is a presence there, just not to the extent there is in the purely feline worlds.

Where are the feline beings Brandon communicated with?

Not in our star system but another, Tom. Their planet does take part in the Earth Experiment. They are not just observers.

Denise writes: I would like to ask you if my brothers and I had ever been abducted?

Thank you for all that you do. I use benevolent outcomes multiple times a day. Things go much smoother when I do.

Antura, has Denise and her brothers ever been abducted?


Yes, Tom. Quite some time ago. She can undergo hypnosis to experience this.

Was this repeatedly or just one time?

More than once, Tom. May I remind your readers that this ceased quite some time ago when the Earth Directive was amended.

Antura, what's the story on the six solar observatories reported closed and the photos of the giant UFO and fleet near the sun? Was this CGI or real?

It was real, Tom, and caused quite a concern among governments, and they had to be reassured that there was not some landing or invasion about to take place.

Why were they there?

They were on their way to another location in the galaxy and stopped by to learn more about you on Earth, while at the same time replenishing their energy supplies. They were, and are no danger to you. They were asked to move away from view. Our Federation ships were ready to intervene had there been any other nefarious reason, but we were assured they were peaceful.

So, they were not from this galaxy?


No, they were not.

Am I receiving you correctly, Antura, or forming my own opinions?

Fairly accurate this morning, Tom. I'm trying to explain it in terms you and your readers would understand at this time.

So, there really was one or more large spacecraft?

Absolutely, Tom.

Charlie writes: How will Israel and Palestine fit into the ET disclosure and Pleiadian visitation scene? Do either of them have ET files to disclose and will either of them be visited by the Pleiadians?

Antura, are there plans for the Pleiadians to visit Israel and Palestine?


Not on their first trip around the world, Tom, but perhaps on the second trip. Israel and Palestine will have to invite them.

Do either have ET visitation files or other information?

Yes, going back hundreds of years. And yes, there have been government visits at times.

OK, that's all my questions for today, Antura. Hope I got the information on the fleet correct.

You did, Tom. Just hard to explain in terms that an average person on Earth would understand. There was panic by your governments as they had been assured all along of our peaceful nature. Then they were concerned that the sham of us not existing would be blown.

That brings up the question of what we, as average Earth people, don't have a clue about yet. I'm open for questions, but don't forget they have to be specific—not general.

SURVEILLANCE QUESTION

Mike asked this question:

Theo, I'm asked what sort of surveillance and contact by our
government can we expect when the news of the documentary reaches them.

Don't be too concerned about this, Tom. You will be requesting MBOs we are quite sure, so you will have us for protection. They will be amazed that someone outside of government will have that privilege. You will be able to mostly ignore them. Image Attribution: Alpha Stock Images - http://alphastockimages.com/

MBO FOR BIRTHDAY PARTY SUNSHINE

This MBO story and the next one originally appeared last week in my Blog, which you can read in its entirety at http://www.thegentlewaybook.com/blog. Please send me your MBO and BP stories. They will inspire others to try The Gentle Way!

Joan writes: I wanted to give you the great results I had with my MBO.
We were having a backyard Birthday Party. It had been raining all month and more predicted. This was last weekend and the party was scheduled for Saturday night. I said an MBO on Thursday and Friday specifically for no rain and to let the sun shine and dry everything out. Saturday came and the sun was shining bright and it was beautiful all day. MBOs are wonderful and they work! For the folks that have never tried an MBO, please give them a try.

Thank you for all that you do and the great information you provide for us.

MBO FOR POSSIBLE FRAUDULENT PURCHASE

Angie writes: I received an email receipt from Apple that I supposedly bought a drone machine for $799 from the Apple store. I did not make that purchase. Apparently, my Apple ID was hacked by someone and made that purchase. In the email, there's a part that says "If you did not
make this purchase, click here iTunes Support." When I clicked it, a window popped up warning me that I was going to a Phishing Site, so I did not continue. I immediately said a BP aloud that this situation be easily resolved and that I will not have to pay for this fraudulent purchase.

I called my bank that issued the credit card attached to my Apple account to see if my card was charged. To my relief, my credit card was not charged and that transaction did not enter my account. I informed my bank to clear any transaction over $300 with me, reported the matter to Apple, Inc., and changed my Apple password. Thank you Gaia, angels, all beings and thank you, Tom, for teaching us the Gentle Way.

CHINESE SPY DRONES

Graham writes: CHINESE SPY BIRDS

China is secretly developing an army of robot spy doves.

1. What can Theo tell us about the Chinese army of robot spy doves?

2. What other countries have robot spy birds?

Click here. Article:

Gaia, what can you tell us about robot spy drones that China has, and are there any other countries with similar drones that have the appearance of birds?

You might say birds are passé, Tom. All sides have miniaturized their robot spy drones even smaller. The Chinese are slightly ahead with their drones, but the other countries are quickly catching up. Even the general public is creating their own versions. "Debugging" a room has taken on a whole new meaning.

RUINS ON ANTARCTICA

Not sure who sent me this question.

Gaia, will frozen bodies of the people who inhabited Antarctica when the poles shifted ever be discovered?

Yes they will, Tom, but it will not be for many years—yes, over 50 that
you were thinking, and even more. Antarctica will continue to slowly melt, and eventually ruins will be found of a city, and an archeological study will need to be organized and funded to go there during their summer period to start excavation. That's when the first frozen bodies will be discovered. So, a long time, relatively speaking, in mankind's future. And yes, you can ask Antura to show these people, should you desire. There are records.

Then the moving of the poles occurred 55,000 years ago?

Use that figure, but just a little longer than that.

FISHING AND MEDITATION

John writes: FISHING

A lot of people who go fishing throw the fish back in the water once they've caught them -- they don't eat them. So, effectively, they go fishing to sit and relax while hoping to catch a fish for no real reason.


So, is fishing (when they release the fish back) on the soul contract for people who wish to sit and meditate, but are not open to actual Meditation?

Theo, do people who fish and release actually meditating?

Yes, and even those who fish and keep the fish for food, settle in and allow thoughts to enter that are useful in their daily lives. They do not call it meditating, but in actuality it is. It can truly take them to another place, but most do not talk about it, as they think their friends and family would think them weird.

FAKE NEWS STORY ON JOHN MCCAIN

I'll call her Loretta writes: I always look forward to your newsletters every week, and have another question for either Theo or Gaia that is very confusing for me.

In watching Senator John McCain's funeral today, I recall having heard
that he was part of the Cabal. I find that hard to believe since he seemed such a very honorable man, who even tried to help mend the differences between the US and Viet Nam.

My question is, for the ones who ARE a part of the Cabal, do they have actual knowledge of this membership? Or is this on a spiritual level?

Theo, there are people who claim McCain was part of the Cabal.

Nonsense, Tom. Again, this is part of the fake news designed to lower people's opinion of a great man, who, like any of you, had his faults and made mistakes, but never was he part of any nefarious organization, or even on the fringes. He let his conscience be his guide.

From previous questions, there are people who are part of the "inner circle," and then there are people on the fringes who work for these people and may know nothing, except that their positions give them power and money.

INCARNATION OF MARY MAGDALENE

Cathy writes: In the late 1970s, I was introduced to Sister Virginia Mary Barta, OSF. It's a long story, but one afternoon after visiting her at the Motherhouse she showed me to the door and looked right at me and asked did I know who she was. I stared at her blue eyes and tried so hard and pleaded with her to tell me and she said I will find out on my
own.

Cut to the present day and my friendship with a lady named Ivy who is quite spiritual. I told Ivy about my incident with Sister Barta and she meditated on her and later told me that she was Mary Magdalene and that we were both part of her "team" that preceded Jesus and his disciples to arrange food and lodgings. I have asked my "sources" and was told she was right. If Mary Magdalene continues to live multiple lifetimes she sure is doing God's work on Earth as she is very special and has done much to serve humanity as can be told in the attachment. My husband Ray attended the ashram she helped build in Wisconsin, so, you see, her work continues. Please give me some insight into all of this.

NOTE: She helped found The Christine Center for people of all spiritual
beliefs and transitioned in 2009.

Theo, did Mary Magdalene reincarnate as Sister Virginia Mary Barta?

Yes, that was one of her incarnations, Tom. Keep in mind her soul interest is religions.

Was there a group that went ahead to arrange lodging and food when Jesus, along with his disciples of both sexes, would travel from village to village to speak?

He had quite a following, as you can imagine, Tom, so they all could not be outside all the time. People were quite willing to provide the necessities to hear the stories that his followers would tell of his miracles.


SINKING OF TITANIC ON UPPER TIME LINES

Daralyn writes: Today I visited a Titanic museum in a nearby town, and some questions came to mind.

I have heard that the sinking happened as a reaction to the excesses of
the time. May I assume that it did not occur on the higher timelines, and if not, what might be the "consequences" of it not having happened?

Gaia, did the Titanic sink on the upper time lines?

An interesting, perceptive question, Tom. Yes, it did, as it was necessary so that ships would improve over the years. I will add that more people were rescued than on the lower time lines. They had the experience without drowning.

MERMEN

Speaking about the oceans, George asked about Mermen.

Gaia, what can you tell us about whether there are mermen, who we
would think would exist alongside the mermaids, as we call them.

Yes, they, like the mermaids learned that they cannot present themselves to those on the surface—else they would be captured and displayed for all to see. Both the males and females, you see, are gentle creatures, and I allow them to exist just like any sea creatures you might imagine. Their only connection to the Earth Experiment is that they add mystery to the sea, just as Bigfoot, as you call them, do the same on land.

JOE MCCARTHY INCARNATED AS TED CRUZ?

Gloria writes: Tom, I've wondered more than once if Ted Cruz was once
Joseph McCarthy. And this week's newsletter brought it to mind again. I could not find any reference to Joseph McCarthy in your past newsletters. These photos show some physical resemblance between the two men. Can you ask if Cruz is McCarthy reincarnated? Thanks again for all you do and your great newsletter!

Theo, was Ted Cruz Joseph McCarthy in a past life?

Good guess by your reader, Tom, but no, he has yet to incarnate again in this time period. He will balance his strong right-wing ways from last time with more centrist views and actions next time.

SPECIAL NOTES:


If you are new to requesting Most Benevolent Outcomes (MBO's) and asking for Benevolent Prayers (BP's) for other people, you may also wish to SIGN UP FOR MY WEEKLY BLOG, which has nothing but GREAT MBO stories from all over the world. I typically post this one day after the newsletter goes out. And have you requested that I be your FRIEND ON FACEBOOK yet? Please do so. I do give extra information there. I also post on TWITTER.

If you know of Expos or groups looking for FEATURED SPEAKERS, let me know, or have them contact me. And if you listen to any good TALK RADIO SHOWS that you have not heard me on yet, let me know about them.

THE GENTLE WAY BOOKS

Don't forget that ALL THREE GENTLE WAY books are NOW AVAILABLE as Ebooks on Kindle and other services, along with my other two books! The books are great for presents for family and friends for birthdays and other special occasions! All three books can change lives!

REMINDERS:

BLOG: For those of you who are just learning about requesting Benevolent Outcomes, I have a weekly Blog now with information and stories sent from all over the world about using this amazingly simple, yet powerful spiritual tool. The link is www.TheGentleWayBook.com/blog.
TWITTER: You can now follow me on Twitter @TomTMoore33 .

http://www.TheGentleWayBook.com --Great resources: Sign up here for the newsletter. Sample Chapters of the first book, videos, Signs, Articles, Archived Newsletters, and more!

FACEBOOK: You'll find me here: Tom T. Moore Author so "Like Me" at https://www.facebook.com/TomTMooreAuthor/

BOOK EDITOR: Need an editor for your upcoming book? Email me. Ralonne edits my newsletter and edits books.

Keep sending those success stories in, as they inspire others to live THE GENTLE WAY!

Expect Great Things!
Tom
Tom T. Moore
TomTMoore6@aol.com
TheGentleWayBook.com
7801 Alma Drive, Suite 105-335
Plano, Texas 75025
United States