INCLUDED IN THIS NEWSLETTER:
CHRISTMAS RING OF FIRE SOLAR ECLIPSE

KNIGHTS TEMPLAR CAVE & TURKEY TOMB

PROBABILITIES

HEALING IN THE COMING YEARS

MORE QUESTIONS FOR ANTURA

MBO FOR KITTEN TO SLEEP ALL NIGHT

MBO FOR TINY CLASP TO LOCK

MBO FOR BLACK FRIDAY SHOPPING

EARTH'S FORMATION AND MOVEMENT

JOHN BELUSHI

DID ANASTASIA SURVIVE?

JOHN AND YOKO, + FREEWAY TERROR

COMPETITIVE FREE DIVING

TUNING FORK AND THE PINEAL GLAND

FOCUSED LIFE FORCE ENERGY

Welcome to this edition of The Gentle Way Newsletter, and a special welcome to all my new subscribers all over the world. If you wish to subscribe to this F.R.E.E. newsletter, go to http://TheGentleWayBook.com and then click on the
link in the Blue Box on the right side of the Home page.

Thanks to all of you who subscribe to my newsletter. I have an insatiable desire to learn and know, and I learn right along with you when you send me your questions to ask in a meditative state. Thank you from the bottom of my heart! Keep sending in questions. But most importantly, don't just read and go on to the next blog or newsletter. Take part when I ask you to say a Benevolent Prayer (BP), as then you are contributing to make this a better world, and it does raise your vibrational level.

SPECIAL NOTES:

My interview on CREATION with Janet Miller is now posted at: Click here.


THE GENTLE WAY I is now an Audio Book! Great Christmas Gift! Here is a link to it on Amazon: Click here. You can listen to a sample, or you can get it for free, if you try their "Audible Trial."

FIVE STAR BOOK REVIEWS:


THE GENTLE WAY I: A.Q. wrote: "Lots of useful information. I did not know what to expect from this book. It was surprising and I learned a lot of useful practices that I cannot wait to try."

FIRST CONTACT: Jan wrote: "Wow an amazing read! I have read Tom T. Moore's The Gentle Way books and now can also recommend this fascinating book: First Contact: Conversations with an ET. It is written in a questions and answers format and an easy read. Fascinating to follow along as our place in the universe is explained and numerous detailed explanations and comparisons to other beings. I highly recommend this book for those who want to know more about our ET friends and neighbors and how we are connected with them, and soon will be more so in the future. A great
read that is highly recommended."

ATLANTIS & LEMURIA: Linda wrote: "Great, interesting book. It's an eye opener on how the human race began. It all makes sense now. Really enjoyed reading this book."

Christmas will soon be here! What a great gift these books will be for family and friends.

For those of you on Quora, I occasionally answer questions posed there. Here is a new one. You can "follow me," and if you do, please "upvote" my answers. I do this to reach a different group of people and grow the newsletter. So far, I have had over 840,000 views of my answers.

IS IT POSSIBLE TO SUMMON A GUARDIAN ANGEL & ASK THEM
SOMETHING? Click here.

DO YOU HAVE A REAL UFO PICTURE? Click here.

WHAT TYPE OF ALIEN LIFE EXISTS IN THE UNIVERSE? Click here.

Many of your questions are taking about three weeks to respond to. If you are over five weeks, you can always email me to ensure your questions did not go into the Twilight Zone!

You can sign up to receive email notifications and the link when I post my MBO and BP Blog on Saturday. Just go to www.thegentlewaybook.com/blog.

NEW ADDITION TO MORNING BENEVOLENT PRAYER: Please say this out loud each morning: "I now send white light and love to every continent, every island, all the rivers, lakes and streams, and all the oceans and seas, and I release this light to go where it is needed the most to light up the darkest parts of the world, and I send white light and love to every single person and being I meet or encounter today, thank you!"

If Atlantis and Lemuria were just myths, why are there roads and cities
submerged in the Mediterranean? And what about the land bridge that connected England to Europe? Read why the records no longer exist, and the REAL history of two societies that existed for over 50,000 years each until they destroyed themselves. My latest book, "ATLANTIS & LEMURIA—The Lost Continents Revealed!" has so much information that has NEVER BEEN PUBLISHED in any other book on the subject! Here are a couple of sample chapters. Click here.

And a quick explanation for my new subscribers. Theo is my own Guardian Angel (GA) with whom I communicate in meditation, along with Gaia, the Soul of the Earth, and my soul "cluster" brother, Antura (and a few others). Generally, I'll ask Gaia the Earth questions and Theo about our lives. Now for some interesting topics of the week that YOU requested, and which will give you a DIFFERENT PERSPECTIVE:

CHRISTMAS RING OF FIRE SOLAR ECLIPSE

This was sent to me by Karin.

The "Christmas Ring Of Fire" Solar Eclipse Is Coming, And It's Going To Be Incredible! Click here.

Gaia, what can you tell us about the Solar Eclipse on December 25/26?

It will have more of an effect on other parts of the world, such as Europe and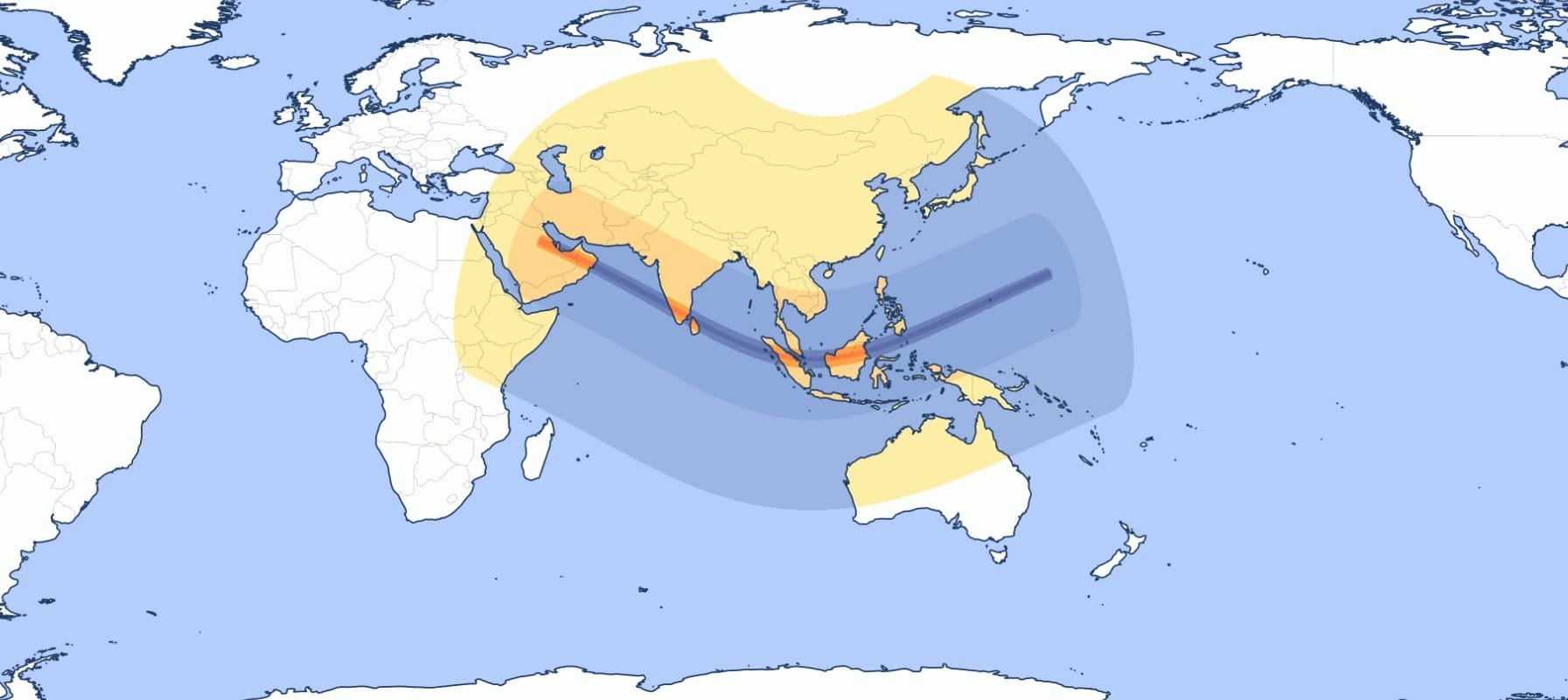 Asia.

Will we see more earth-quakes?

Yes, the eclipse will trigger movement—more for Asia, but not limited to just there.

Theo, is the Solar Eclipse astrologically trine my birthdate good or challenging?

Quite good, Tom. Look for some beneficial changes in the weeks that follow the eclipse. It will almost make your head swim, to use an old expression.

Here is a link to a lot more information about the Solar Eclipse for those of you interested in astrology: Click here.

Not only is the Solar Eclipse happening, but the Sun trines Uranus on the 24th, the Sun conjuncts Jupiter on the 27th, and Mercury Trines Uranus on the 30th. I would not be surprised to hear about major Earth movements during that time period.

KNIGHTS TEMPLAR CAVE & TURKEY TOMB

Also from Karin.

Rabbit Hole on Farm Leads to Mysterious Network of Knights Templar Caves. Click here.

Gaia, what is the story of the Knights Templar caves in Shropshire, England?
Were they dug in the 1700s or when?

The time period they were carved is approximately 1700 years ago. They carved these for their protection. They could be easily concealed.

A New Tomb From 10,000 BC Discovered in Turkey – Amazing Connection with Queen Nefertiti. Click here for videos.  Image by Richard Law.

Gaia, what is the significance of the tomb in Turkey estimated to date to 10,000 BC?

There you have it, Tom. Where the Egyptians have a lid capped down on the age of any of the archeological discoveries to correspond to their religious teachings, it is less so in Turkey. There is more freedom to analyze the data in the tomb. Keep in mind this was the time period shortly after the war that destroyed the last remaining Atlanteans on Poseidia and Aryan. There is much to learn in this tomb, so give them several years to study, as this is an important find.

PROBABILITIES

I think this is interesting information for us.


Gaia, are there actually versions of ourselves in all the thousands of probabilities or would they be like Time Line 12—non-physical?

Yes, Tom. These versions are non-physical, yet if that particular time line probability is chosen, it then manifests itself.

HEALING IN THE COMING YEARS

Susan writes: I faithfully read your weekly newsletter and have followed the replies regarding the impeachment questions. I'm saying my MBOs for this to end soon and hope others are doing the same. Since I am 70 years old, is there a chance I will see a US healing in this lifetime? Will we ever be able to get on a trajectory where the people will take back our country and continue to grow in the direction our forefathers intended?

Is there any truth to the reports that Lindsey Graham has financial ties to the
Russians and that Congressman Nunes met with an ex-Ukrainian to get dirt on the Bidens?

This is a question for Gaia:
I keep thinking the outer planets in the US birth chart must be able to give us some clues about what is going on in our nation, including the fight over climate change. From my studies of astrology, I have learned that along the path of a solar eclipse it is not unusual to find a history of natural disturbances that follow, in some cases up to 7 years later. These disturbances don't necessarily have to be limited to natural disasters, but I have been hearing more from earthquake and volcano professionals with concerns.

Sometimes some things just stick with you and the 2017 eclipse that crossed the US has stuck like super glue to me and being a person that believes things happen for a reason I want to consult with Gaia. Yes, we have had record breaking fires, storms and shootings since the eclipse along with a great divide between people and I would like to know if these are tied together in any way? Perhaps I had some past lives in Atlantis and that is why this sticks.

Enjoyed your book on "Atlantis and Lemuria" and as a cancer survivor appreciated the TED Talk on vibration treatment.

Gaia, will the U.S. see healing in the next 10 years?

There is a growing level of love and compassion, Tom, although it does not seem
that way at times. More of your readers need to send light to the world every day—not enough of them do. They just read your newsletters and go on about their business. I encourage them to join and light the way, if they truly want peace and healing. You will speed up the process.

Speaking of healing, what is the probability of Bloomberg winning the Democratic Presidential nomination?

Actually, quite high, Tom. As has been noted, he has the personal funds to make a run for the nomination. Currently, put his probability at 50%, quite high for someone who just entered the race.

Is there any truth to the story that Lindsey Graham has financial ties to Russia and Congressman Nunes meeting with Ukraine for dirt on Biden?


Those are "false flag" type stories, Tom, planted by Russian operatives. You will see much more of this interference in your elections in the coming year.

Did the 2017 solar eclipse have anything to do with the fires, storms, shootings and divide between people?

Yes, Tom. The eclipse brings to a head underlying problems, along with storms and other such events. It acts as a catalyst.

MORE QUESTIONS FOR ANTURA

For my new readers, Theo introduced me to the second soul fragment of my soul cluster in 2008. I was to quickly learn that after 800 lives on Earth, Antura is having a life again as an amphibian, born on the water world Nommo, which, along with over 20 other planets, orbits the Sirius B Star. His work in this life is part of a "first contact" team that goes to emerging planets to introduce themselves. Naturally, part of his work is to stay in contact with me, answering
well over one or two thousands questions so far, some of which are in my FIRST CONTACT: Conversations with an ET book. I might add this is a great book for a present for yourself or for anyone that has an interest in aliens and UFOs. Here are the questions I asked this week.

John writes: Russia shows the USA its futuristic hypersonic nuclear missile.

What can Theo tell us about Russia's hypersonic nuclear missile that is capable of obliterating ANY city in the world in a few minutes and can travel 27 times faster than the speed of sound? Click here.

Antura, did Russia develop their hypersonic missile from ET back engineering or where?

Yes they did, Tom. It's good you noticed that. Instead of developing it for air travel, it was developed for them as a military weapon. Just another reason for them to not be given keys to the car.

Jen writes: I mean, who wouldn't be curious about a mystery blob?

'Slow-moving blob' that may have been a flock of birds caused White House lockdown. Click here.

Antura, was the blob just a flock of birds or an ET craft.


Good you guessed that, Tom. They switched the focus so radar could not pick them up.

What was their purpose?

Readings, readings, readings.

Any update on Disclosure? It's getting close to a year when Gaia said things would be happening.

Yes, we all thought it would be soon, but your vibrational level dropped over the past year with so many negative events occurring. But as we said not too long ago, Earth's vibrational level is on the rise again.

MBO FOR KITTEN TO SLEEP ALL NIGHT

This MBO story and the next two originally appeared last week in my Blog, which you can read in its entirety at http://www.thegentlewaybook.com/blog. Please send me your MBO and BP stories. They will inspire others to try The Gentle Way! You can now sign up to receive notification of the Blog, along with a link.

Laurie writes: I have recently started reading your book and receiving your
blog/newsletters. I find them quite interesting! I see you take submissions of stories of when people use MBOs with good results. I tried this the last two nights and was pleased.

We have a new kitten in the family. She's extremely active and still has claws. IF she comes in our room at night she tends to be too active and sometimes grabs our feet or hands with her claws when playing, waking us up. Night before last, I said an MBO that she stay with us all night and is calm and sweet. She was slapping at my hands and then suddenly stopped, curled up behind the crook of me knee and went to sleep.

The next morning she was still there! She didn't wake me up, playing in the middle of the night. Encouraged by this, last night I said an MBO that all our kitties sleep with us all night and are calm and sweet. I was aware of them once in the night, when I was rolling over, but woke up with my alarm, and all three were still there. One at my head, one at my feet and one in the crook of my knee. I was so happy and thankful! I plan to start using MBOs more and more. Thank you!

MBO FOR TINY CLASP TO LOCK

Dianne in the UK writes: Here is my story and a gentle reminder to me that MBOs work!


I have a necklace that has a very tiny clasp, therefore making it difficult for me to lock it into place on my own. The necklace has been on my dresser for days, and every so often I attempted to put it on to no avail. Yesterday I was going somewhere important, so decided to have another go. This time I said an MBO in full. I had quickly said "I Request an MBO" on the previous occasions, but hadn't completed the sentence. This time the necklace fastened... first attempt! I rest my case.

MBOs FOR BLACK FRIDAY SHOPPING

Lee writes: Good day Tom! Last weekend was the crazy start of the frenzied holiday shopping. I, my husband, and my 2 grandchildren headed out to shop on
Saturday afternoon, but before I left I made sure to say MBOs for a close parking space, not too many crowds, good bargains, and little to no line at checkout. Also for pleasant encounters with anyone we needed to interact with.

We hit 3 major stores that all had packed parking lots. All 3 times we were able to get a spot very close to the front door, walk around the stores leisurely shopping with no jam ups in the aisles and when we headed to checkout only once did we have to wait for the customer ahead of us to be checked out. And everyone was very nice wherever we went! What a pleasant MBO experience! Thank you for these newsletters and blogs!

EARTH'S FORMATION AND MOVEMENT

Jim writes from Florida: Question: If Earth was moved here from the Sirius system as the ETs say it was, are Earth scientists correct in how it was formed?
Will they ever admit that it was moved?

Gaia, are Earth's scientists correct about how the Earth was formed, and will they ever adjust their thinking to it being moved to its current location?

They are in the area, shall we say, but not totally accurate. Let's let them continue to ponder how this planet was formed for the time being, Tom. Regarding the origin of the Earth, as they continue to study the Earth there will be anomalies that they keep experiencing, as compared to other planets in your solar system. Only then will they consider the ways it could have arrived here.

JOHN BELUSHI

Charlie writes: John Belushi

1. Why did John Belushi die at age 33?


2. A woman called Cathy Smith injected the drugs into Belushi that killed him, was she balancing a past life in doing this?

Belushi's final hours: Click here.

Theo, why did John Belushi die at the age of 33?

Here, there was not only his soul contract as an artist to achieve stardom in this life, but also to experience its excesses.

Why did Cathy Smith inject the drugs that killed him?

Again, a soul contract item. He had done the same to her in a past life. They were simply balancing.

DID ANASTASIA SURVIVE?

Ludovic writes: In 1917, when the Russian revolution happened, and the
Romanov family was later gruesomely executed, there has been lots of speculation about Anastasia actually surviving the event, as well as perhaps her brother! Did she or any of her siblings actually survive? What about what happened on the upper time lines?

Theo, did Anastasia survive the executions of the Romanovs in 1917, or any siblings, and what about on the upper time lines?

She did survive, Tom, and lived a very sheltered life, always afraid of someone learning about her and coming back to finish the job. None of her siblings, however, did. On the upper time lines they were arrested and sent into exile.

JOHN AND YOKO, + FREEWAY TERROR

Pam writes: It's been said that John Lennon and Yoko Ono are the reincarnation selves of the Browning poets, Robert and Elizabeth Barrett. Any
truth to that?

Another question for you and Theo regarding my car again. In 2018, I had 2 car accidents a month apart where I was rear-ended in stop and go traffic. I reached out to you and asked why when I had said my one MBO about being safe on the road and Theo said that in my case I had these accidents on my bucket list and I should do an MBO every time I get in the car. I took that advice seriously and would say the following each time, "I surround me and my car with white light! I request an MBO for a safe and peaceful drive to my destinations. Thank you." Then a BP, "I ask any and all beings to surround me with just safe and courteous drivers." And, finally, "I request an MBO that I am a safe and courteous driver."

I noticed that my driving was a lot more pleasant. There are still some occasional
"race car" type drivers weaving in and out of traffic zipping in front of me, but I am not scared to death and no one is rude to me by getting in front of me and slamming on their brakes as I have experienced in the past (I have done that before in my younger days!! So Karma!!). And no more tailgaters for more than just a few seconds. Sometimes, tailgaters miraculously move back or promptly go around me.

To my point, this past week, as I was driving on the freeway, I heard a "boom" and then some stuff was sort of flying all around my car. I thought maybe I had a blowout so I moved over to the left shoulder with cars whizzing by me. Tires looked fine so I got back in my car and eased back on the road. I decided to open my roof slider to look at my glass sun/moon roof. BOOM! The glass had been shattered with shards all around. I immediately closed the slider and was a bit freaked out!

Car is in the shop and all is well, but I realized I had NOT said my MBO and BP
that day, which is really unusual because I ALWAYS say it. My questions are:

1) What hit my car and where did it come from?

2) Did my previous MBOs and BPs help to have this "thing" hit exactly where it did in order to protect me? It could have come through my windshield or my window or damaged the roof of my car costing a lot money to repair and injuring me in the process! I could have had my slider open as well, but it was closed, thank God!!

3) If I had said my MBO and BP that day, would it not have happened?

4) Did it happen on my other timelines? Any worse?

I have added this to my MBO and BPs: "I ask any all beings to protect me and 
my car from flying objects! Thank you!"

Theo, are John and Yoko Lennon reincarnated from Robert and Elizabeth Browning?

Nice guess, Tom, but no, both had other lives together, but not those two poets.

What hit Pam's car, and its origin?

A rock, thrown from above. She avoided serious injury. Her GA protected her.

Did this happen on other time lines?

On some yes, and the other ones, no.

COMPETITIVE FREE DIVING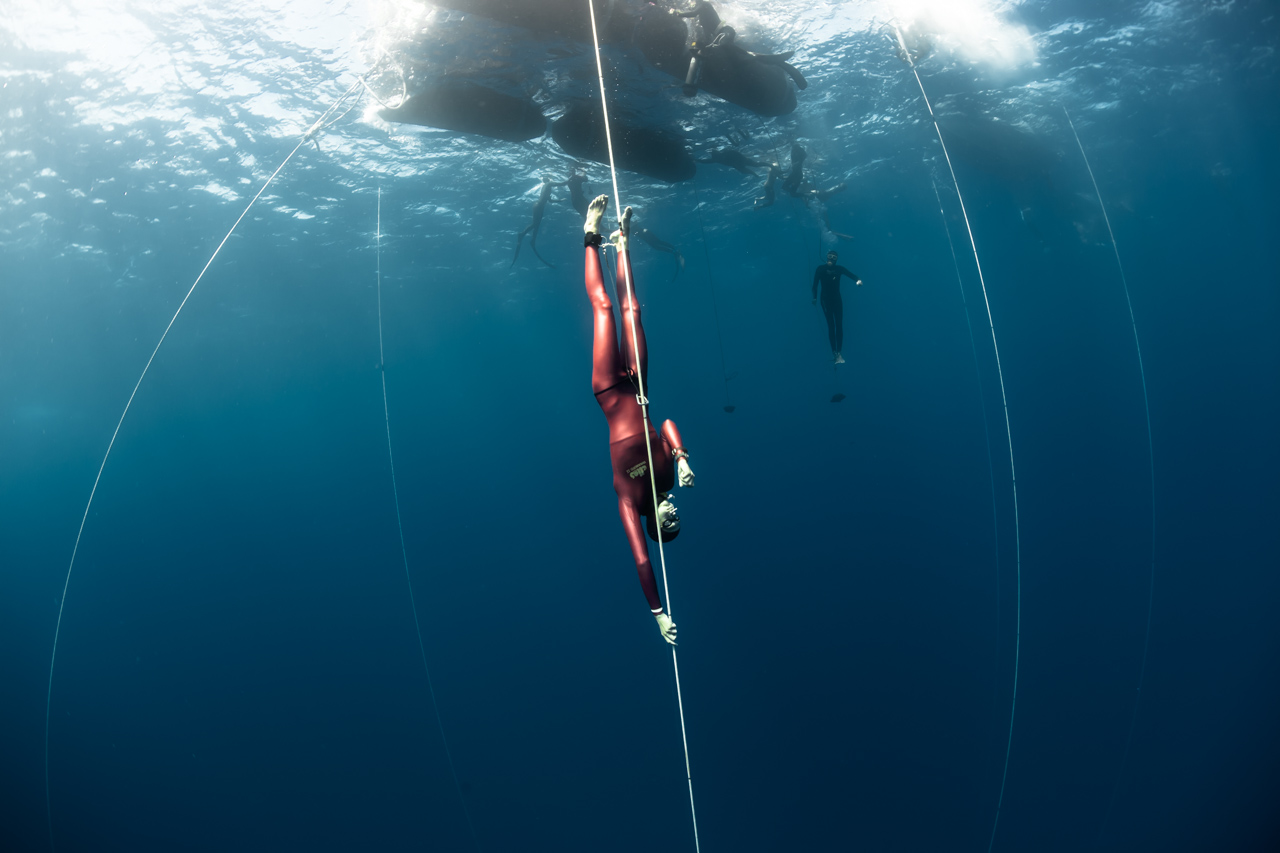 Ray writes: Free-Diving.

Is competitive Free-Diving considered a balancing life of someone with the soul interest of an athlete because it's dangerous? Click here.

Gaia, would the sport of free-diving be considered a balancing life, because of the danger involved?

No, Tom. It is something on the list for those who have sports in their DNA or soul contracts to experience.

TUNING FORK AND THE PINEAL GLAND

Kathy writes: I just read about the pineal gland in your newsletter, and am very concerned about the effects of all the Wi-Fi and other artificial electromagnetic energies we are now subjected to. Every morning I use a tuning fork I bought
from Jonathan Goldman that has a specific vibrational frequency for the pineal gland. I activate it and hold it in front of my forehead, and can actually feel the energy of it. Sometimes the energy of it surrounds my head like a halo!

Does the use of this tuning fork help to offset the damage caused by other electromagnetic frequencies?

Thanks for all the good work you continue to do with your newsletter.

Gaia, does the use of a tuning fork tuned to the pineal gland offset the damage caused by electronic frequencies?

This gets into personal beliefs, Tom, so we will not comment here. One can actually tune a tuning fork to a frequency compatible with one's pineal gland.

FOCUSED LIFE FORCE ENERGY

Maxine writes: My question is concerning a subscription-based service called
Focused Life Force Energy (FLFE). Their website states: "A positive energy field that raises the consciousness of your space, and gives you more energy for your life."

I'm very curious what your guides think about this service and its effectiveness.

Theo, does Focused Life Force Energy (FLFE) actually provide a positive energy field that gives you more energy?

Let's say kindly that this enters the realm of belief systems, Tom. Allow.


NOTES AND REMINDERS:    


If you are new to requesting Most Benevolent Outcomes (MBO's) and asking for Benevolent Prayers (BP's) for other people, you may also wish to SIGN UP FOR MY WEEKLY BLOG, which has nothing but GREAT MBO stories from all over the world.  I typically post this one day after the newsletter goes out.   And have you requested that I be your FRIEND ON FACEBOOK yet?  Please do so.  I do give extra information there.  I also post on TWITTER. 

If you know of Expos or groups looking for FEATURED SPEAKERS, let me know, or have them contact me.   And if you listen to any good TALK RADIO SHOWS that you have not heard me on yet, let me know about them. 

THE GENTLE WAY BOOKS

Don't forget that ALL THREE GENTLE WAY books are NOW AVAILABLE as Ebooks on Kindle and other services, along with my other two books!  The books are great for presents for family and friends for birthdays and other special occasions!  All three books can change lives!

REMINDERS:          

BLOG:  For those of you who are just learning about requesting Benevolent Outcomes, I have a weekly Blog now with information and stories sent from all over the world about using this amazingly simple, yet powerful spiritual tool.  The link is www.TheGentleWayBook.com/blog.
TWITTER:  You can now follow me on Twitter @TomTMoore33 .

http://www.TheGentleWayBook.com --Great resources:  Sign up here for the newsletter.  Sample Chapters of the first book, videos, Signs, Articles, Archived Newsletters, and more!

FACEBOOK:  You'll find me here: Tom T. Moore Author so "Like Me" at https://www.facebook.com/TomTMooreAuthor/

BOOK EDITOR:  Need an editor for your upcoming book?  Email me.  RJ edits my newsletter and edits books.

Keep sending those success stories in, as they inspire others to live THE GENTLE WAY!

Expect Great Things!
 Tom
 Tom T. Moore
 TomTMoore6@aol.com
 TheGentleWayBook.com
 7801 Alma Drive, Suite 105-335
 Plano, Texas 75025
 United States