INCLUDED IN THIS NEWSLETTER:
MORE ON THE BRITISH SPY

FUTURE FOR TRUMP'S CABINET MEMBERS

FUTURE FOR FIREWORKS, FARSIGHT, DELAYS

MORE QUESTIONS FOR ANTURA

MBO FOR ENGINE LIGHT PROBLEM

MBO FOR PROBLEM WITH DOG

SOUL FRAGMENTS QUESTIONS

THE DICHOTOMY OF SAI BABA

Welcome to this edition of The Gentle Way Newsletter, and a special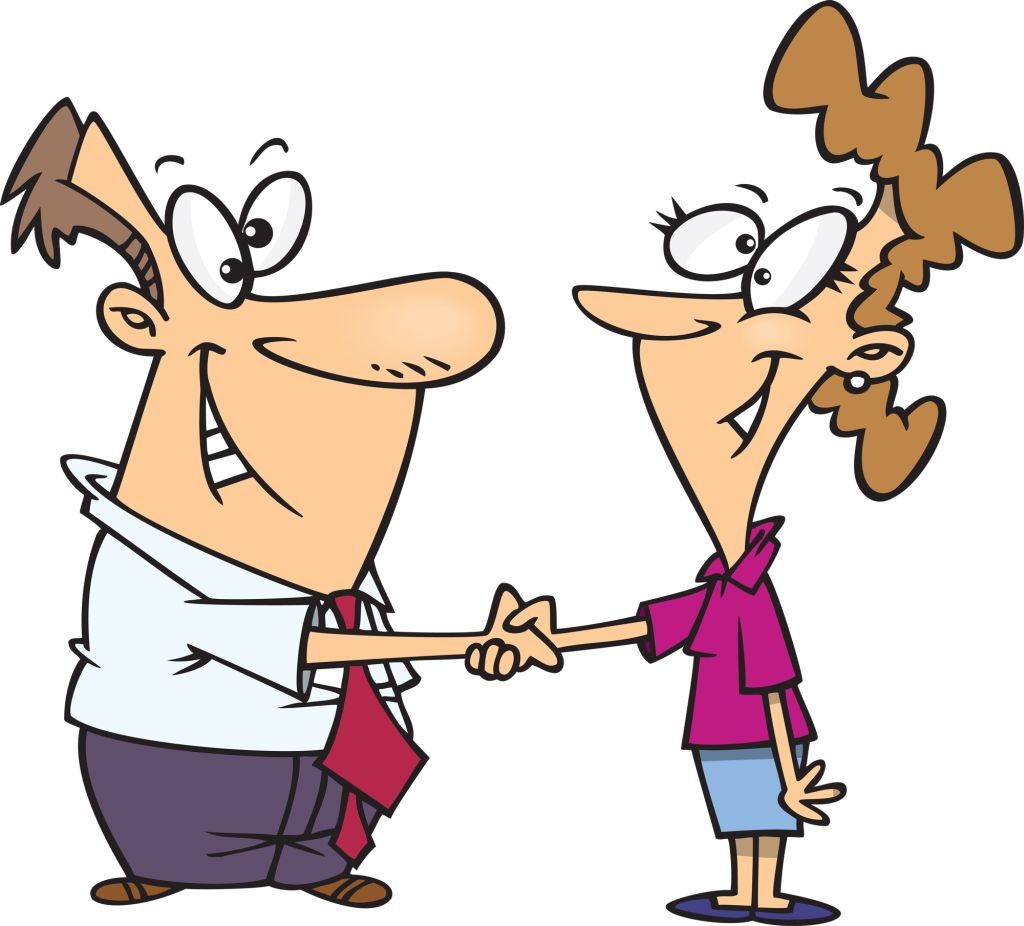 welcome to all my new subscribers all over the world. If you wish to subscribe to this F.R.E.E. newsletter, go to http://TheGentleWayBook.com and then click on the link in the Blue Box on the right side of the Home page.

I hope you are enjoying these newsletters. Have you told your friends about them? And keep sending me your MBO stories. I need at least four to six each week for my Saturday Blog.

SPECIAL NOTES:

A rare movie covering the subject of reincarnation will be in theatres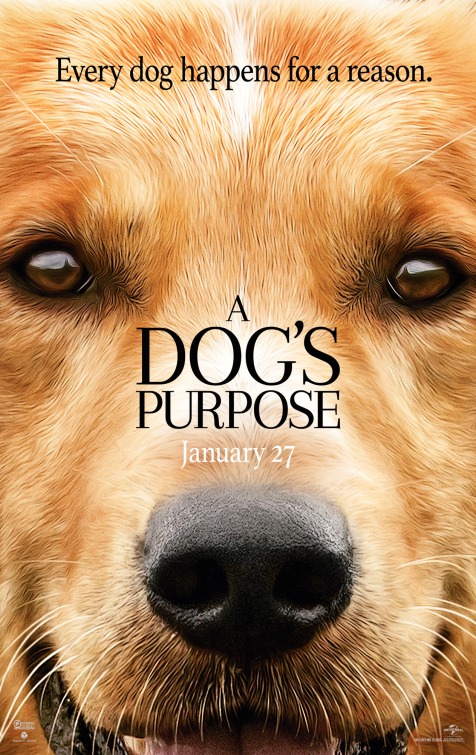 this weekend. A DOG'S PURPOSE did receive some bad press this past week because one of the dog's handlers tried to put him in water (German Shepherds do not like water), but the overall theme of the movie about dogs coming back over and over is exactly what I've been told and have published in these newsletters in the past.

If you want your family animal member to return to you, all you have to say is, "I request a Most Benevolent Outcome for (name) to return to our family, thank you!" Theo says jokingly that this is passed onto a "higher authority," (the group soul), and you can be assured it will happen. Just don't worry about the timing of birth, as the soul fragment of your pet can be born at any time. Here is a link to the trailer: Click here.

I recently updated my MEET TOM biography on my website. If you wish to read a more detailed story about me up to this point Click Here.

LIKE ME: Have you "Liked" my "Tom T. Moore Author" Facebook page yet? I'm always posting something there, so "Like" me!

REVIEWS: I was asked where to go to write the reviews. The most
popular place to go (they sell more books than anyone else) is www.amazon.com and then just enter the name of the book you wish to write a review about in the search book. Then click on "Reviews" and there will be a box that says "Write a review."

Did you purchase one of my books over the recent Holidays? If so, would you take the time to post a review on the website where you bought it? Five-star reviews assist me as an author to sell more books.

Another video recording of a talk I did just this last November for the Satori group in Ft. Worth, Texas has just been posted on YouTube by Daniel Alan Jones. The first 17 minutes of the talk (this section on Telepathy) can be found at Click here. Here is an 11-minute section of the talk on Weather and 2017 Predictions. Click Here. And next here is the section of the talk on UFOs and Alien Disclosure. Click here.

A video recording of a talk a year ago (just after the release) about my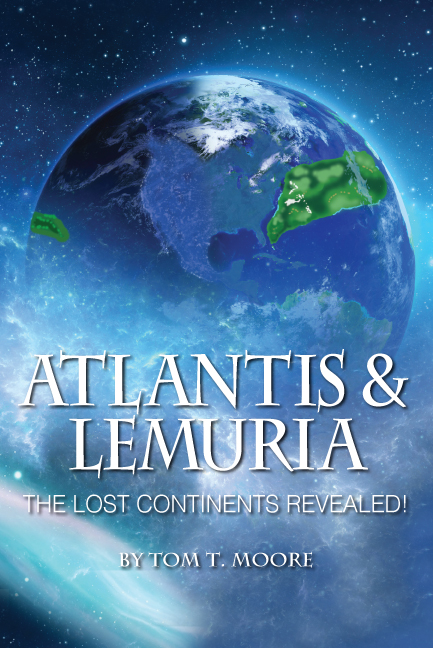 book ATLANTIS & LEMURA: The Lost Continents Revealed! was also posted on YouTube by Daniel Alan Jones. Here is the link for everyone who would like to learn more about these two societies that both existed for over 50,000 years. Click Here.

My series THE TELEPATHIC WORLD OF TOM T. MOORE is on YouTube. First one is located at: Click here. Please keep in mind that these episodes, at around 25 minutes, were a one-take for me and could have been more professional. The second episode is on the Origin of The Gentle Way. Click here. The third episode regarding Past, Present, Future, and Parallel Lives is located at: Click here.

My new book, "ATLANTIS & LEMURIA—The Lost Continents Revealed!"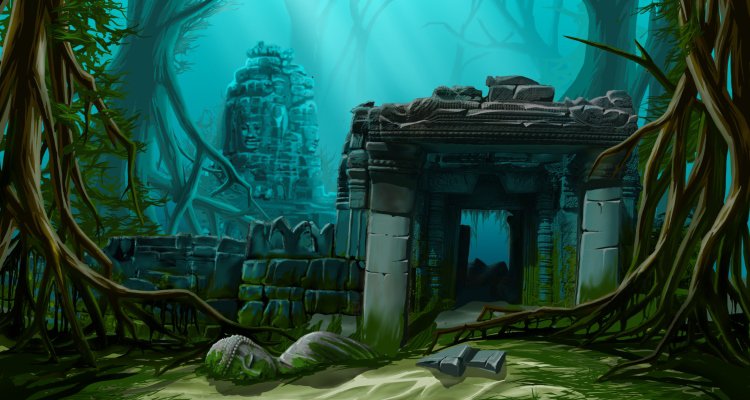 has so much information that has NEVER BEEN PUBLISHED in any other book on the subject! Read the REAL history of two societies that existed for over 50,000 years each.

You can read SAMPLE CHAPTERS of all the books at http://www.thegentlewaybook.com/chapters.htm.

And a quick explanation for my new subscribers. Theo is my own Guardian Angel (GA) with whom I communicate in meditation, along with Gaia, the Soul of the Earth, and my soul "cluster" brother, Antura (and a few others). Generally, I'll ask Gaia the earth questions and Theo about our lives. Now for some interesting topics of the week that YOU requested, and which will give you a DIFFERENT PERSPECTIVE:

MORE ON THE BRITISH SPY

Gaia, is the ex-British MI6 spy Christopher Steele's soul contract to remain safe, and what about his contacts in Russia?

Yes, here we get into a mixture, Tom, as don't forget his and his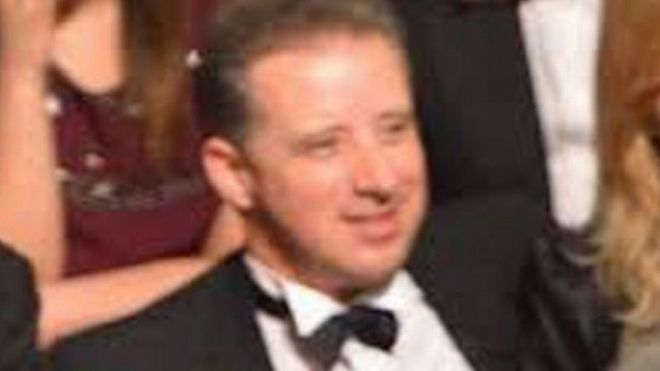 contacts' soul contracts are to be spies in this life. All chose this life for a variety of reasons. It can be wrapped in nationalism and the desire to either protect or hopefully improve it, or it can be just for the money or the adrenalin and excitement and danger.

Mr. Steele will remain safe for quite some time. On a subconscious level he was bored, which is why he set up the international detective agency you could call it. Butter his toast on both sides—enjoy the country life on the weekends and use his contacts for payment by businesses and individuals. Such was the plan.

Therefore, Mr. Steele does know how to take care of his safety, and has a series of rabbit holes he can go down. Not all his contacts will be so lucky, and here we get into soul contracts where the people involved in spying do not get to live out their days in a Russian cottage somewhere.

I would assume that the person who ordered the report and then leaked
it will have balancing to do in the future due to his or her actions?

Quite correct. This person violated one of the major agreements of such intelligence reports to keep the information absolutely confidential. But this person wants to inflict pain and expose Donald Trump's actions with Russia. Even Mr. Steele was appalled at what his contacts provided him and he did not charge his client for the last few reports.

Having the President of the United States doing your bidding because he does not wish to be exposed for his past actions is really a big deal.

Here is a Benevolent Prayer (BP) to say OUT LOUD for Christopher Steele and his contacts, as their lives are in danger:

"I ask any and all beings to aid, comfort, and protect Christopher Steele and his Russian contacts from any harm now and in the future, thank you!"

To read much more on the Intelligence Report in last week's newsletter, Click here.

FUTURE FOR TRUMP'S CABINET MEMBERS

I originally asked these questions at the end of December, but did not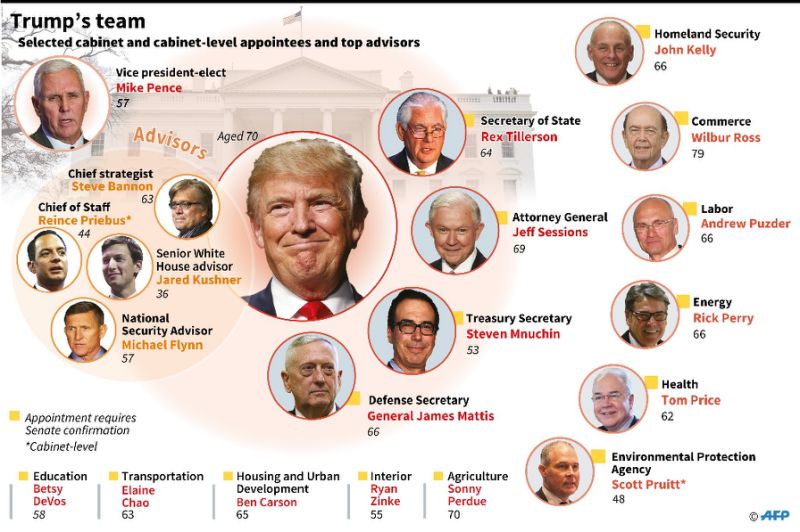 feel good about my reception. I finally asked Gaia about my reception this week.

Gaia, what percentage of the information that I received on Trump's Cabinet was off?

(AFP Photo/Laurence SAUBADU, Jonathan STOREY, Gillian HANDYSIDE)

Yes, your mind started to wander with so many names involved, so let's say about 75% of what you received is correct. You will return to those names you felt you were inaccurate and we can cover those people again in the future.

So, here is what I received, knowing that 25% of this is inaccurate:

Gaia, here is a list of new Cabinet members Mr. Trump has appointed which must be confirmed by the Senate. Please give me the probability of each performing his or her duties and remaining in their position for two or four years.

Ryan Zinke—Interior?

A reasonable job and should remain for some time.

Rick Perry—Energy?


He will be considered the same as a mid-level bureaucrat, with all the worker bees doing their work.

He will not try and get rid of the department?

There will be changes, but they will continue as they have in the past.

Andrew F. Puzder—Labor?


Here we will have a man at logger heads first on his confirmation and then with every labor group in the country fighting for higher wages. His ideas of cheap labor may work in his industry, although that is fast changing, but will not work overall in the USA where there is a steady movement to a livable wage. The probability of him lasting in his job for a full four years is fairly low at this time.

Linda McMahon—Small Business Administration?

Another political appointee who will strive to do a good job, and will have mixed results. The probability of her remaining in the position for a full four years would be 50/50 at this time.

Scott Pruitt—EPA?

He will do an OK but unremarkable job. Probability of him remaining would be higher.

John F. Kelly—Homeland Security?

John will do an adequate, if not unspectacular job. Probability is fairly high for him remaining.

James N. Mattis—Secretary of Defense?


He will bring some creds to his position and will work hard. Probability is high for doing a good job and remaining in the position.

Steven Mnuchin—Secretary of the Treasury?

He will perform his duties well and will remain for the full term.

Elaine L Chao—Transportation Secretary?

A fairly adequate job to try and get the country's infrastructure of roads upgraded and bridges replaced. She will have the help of Mr. Trump and Congress who sees this as an opportunity to put many people to work. It will assist her in her work.

Tom Price—HHS—

Nothing spectacular here. Probability fairly low.

William Ross – Commerce Secretary?

Look for upheavals here.

Betsy DeVos—Secretary of Education?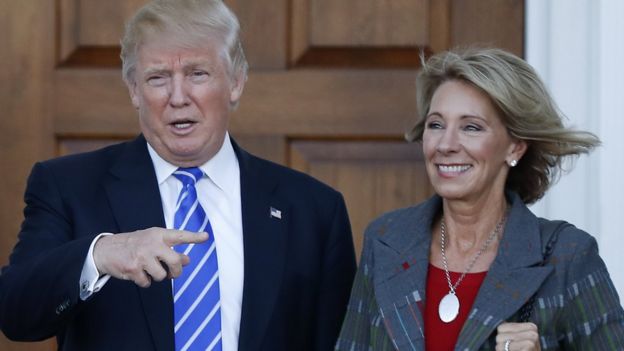 Out of her depth.

Nikki Haley—UN?

She will do an adequate job.

Ben Carson—HUD?

A train wreck waiting to happen. A low probability of him remaining.

Mike Pompeo—CIA?

He will have to work to repair the rift between Trump and his intelligence service. Trump does not want to admit that Russia helped him in any way to be President, but in fact they did. The intelligence briefings each day will lay out what Russia and China are doing. The CIA director will have a tough job, but will do his best.

Jeff Sessions--Attorney General?


Adequate job.

There will several of these people that will do an adequate job and several who will fail and, in more than one instance, miserably. A President must have people with some knowledge of government and several of these people may be quite successful in business, but taking over the reins of a bureaucratic division of government will be a daunting task. You can come back in the future to review these people once they are in their positions, as there will be more than one that will have a hard time being approved.

FUTURE FOR FIREWORKS, FARSIGHT, DELAYS

Allan writes from Denmark: I am always interested in what's to come - and to that note - here are my questions:

New Year's eve was spent with friends. I enjoyed myself. At midnight we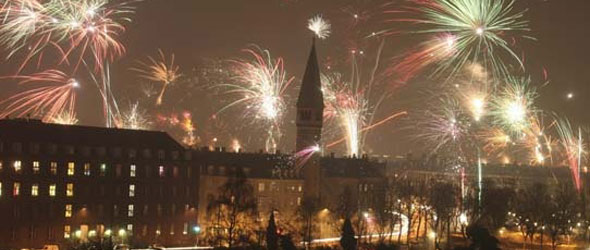 went to a nearby "lake" to see the fireworks; stunning and breathtaking as it may be, it was pointed out to me that in the middle of the lake all the birds (ducks, swans, etc.) had gathered - to be more safe I guess. I can only imagine how scared they must have been and it came to my mind how we as mankind are making so much noise and stuff. But how are animals affected by this? I know it's only one day a year, but the noise, the lights must be very frightening to them. My question is, will it ever be forbidden in Denmark to sell and shoot off fireworks as a private person? Cats, dogs and all other animals are affected by this, so do you and your guides have any comments on this?

This past year, a website got my attention - Farsight.org. My question on this subject is, they seem to be very accurate, what are your comments?

I have read somewhere that we have been somewhat 10 years delayed, but that ends with 2017 and we are now back on track, so what are the comments on that statement?

It seems to me that what you have been channeling - the things that came to be and mostly what never came to pass - maybe it all comes down to the delay.

I keep thinking the disclosure, the earthquakes and that stuff you foretold would happen but didn't, is simply the effect of this delay. Any comments? Again, thanks for all you do.

Gaia, will the use of fireworks to celebrate various days of the year ever
decline or cease in any country in the future?

No, Tom, not too much. There will be restrictions on their use by individuals, but people love to take their families to fireworks shows, and yes, they are getting more intricate each year. So, you could say that the use of fireworks by individuals will decline, but public displays will continue.

What will change are the components used. Gunpowder will slowly be replaced by safer components that will be discovered. What you ask? We'll let the scientists come up with safer ingredients for the fireworks that will allow for much safer, but still spectacular displays.

Gaia, is there any truth to the statement that there has been a 10-year delay overall in the world, but now things are moving forward?


No truth, Tom. There was much progress by you humans in the last 10 years. We have used the term stepping back before, and the past 10 years was not always stepping forward, but overall you made progress in the eyes of your souls. As you have noted to your friends, numerologically 2017 is a 1 year and for many people it feels as if you are beginning to move forward again, but in reality you are simply entering a new phase of progress. How much will depend upon you humans, but can be assisted along the way by more people saying Benevolent Prayers (BPs) to guide your leaders to make decisions in the best interests of all citizens of the world.

We have spoken of this many times, but a reminder that you are very powerful. You just don't realize it yet. Those that resist and fight angrily would be much more effective to join in these Benevolent Prayers and add their voices to your group. The energy created will almost force your leaders to make benevolent decisions for the world.

Just a quick comment about my questions and what I receive. There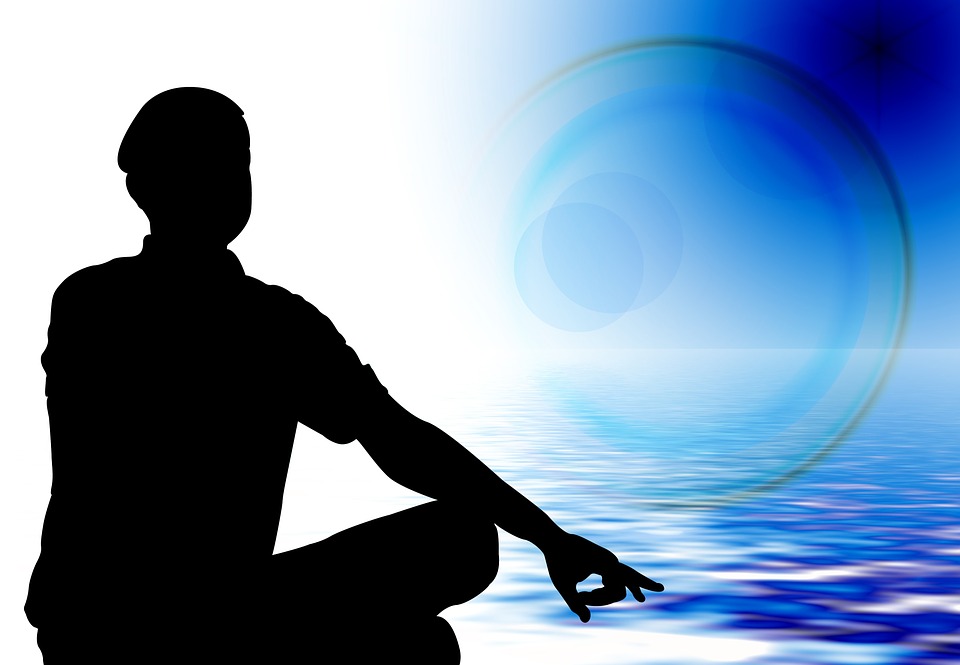 are a couple of things that effect my reception.
1. No one that does this work receives perfectly, I'm told.
2. Years ago I had to start learning about probabilities, as I wondered why sometimes I was perfect on timing and at other times completely off. Probabilities are just that. There can be a high probability that something will happen, and it normally does, but then there can be a low probability, such as Mr. Trump becoming President, that can also occur. We cannot completely disregard low probabilities, especially when they involve our soul fragments.

Here is the Benevolent Prayer (BP) to say OUT LOUD with emotion:

"I ask any and all beings to aid and assist President Trump, his Administration, and Congress to make decisions that will result in the Most Benevolent Outcome for the citizens of the USA and the citizens of the World, thank you!"

Gaia, please comment on the accuracy of the Farsight Institute and the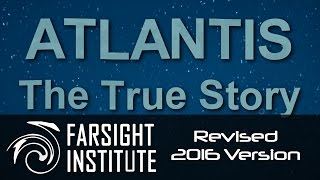 people who attempt to hone in on receiving these images.

Yes, Tom. As you observed in the piece on Atlantis, they were receiving images – yes through their pineal gland just as you receive thought packets. Their interpretation of where these images originate is prejudiced by what they hope to achieve. Still, there are parts of their reception that are quite close, and at other times as they sort through the haze of time the information is too vague to correctly interpret.

If they would place themselves in a more meditative state their accuracy would be higher. But they are slowly learning, so allow them to continue since what they are doing is telepathy in receiving these images. They will learn to better interpret these images in the future.

To better understand how the Farsight Institute observers work, Click here. It's a video on Atlantis.

What about the domes they say are under the Antarctic? Are these domes left over from the civilization that had to depart the planet when you shifted the poles, or are these domes actually in the middle of the Atlantic Ocean?

No, those domes they see are off the coast of Antarctica, and have no
connection to Atlantis. Some of the other images they received are from the destruction of Atlantis and/or Lemuria, but combined again as they sifted through the sands of time. It would be as if you had connected with Reveals the Mysteries during his life in the mid-1600s when he was a Shaman and then tried to describe his village—which I might add we did send you some images of.

But for the Farsight people they were trying to access images from thousands of years ago and narrowing down the location can be more difficult. The Pineal Gland, Tom, is a receptor for not only thought packets, but also images. They need to practice, practice, practice as we have stated before.

MORE QUESTIONS FOR ANTURA

For my new readers, Antura is an ET who was introduced to me in 2008 by my GA Theo. Antura is a member of my soul group or "cluster." After 800 lives on Earth, he's back on his water planet Nommo in the Sirius B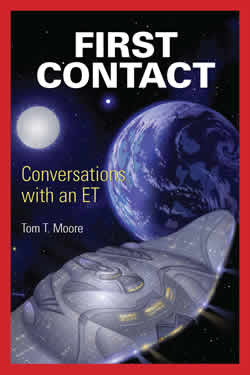 Star System. He's a member of a "first contact" team, and is headed to Earth around the first part of October. He and I are supposed to meet then; and he says my family and I are supposed to shoot the first documentary on board the three-mile Sirian mothership he and the crew of 900, plus their families, inhabit.

Here are more questions this week, but you can learn much more in my book FIRST CONTACT: Conversations with an ET.

JD writes: Thank you for all your insight. Your channeling answers makes all the craziness seem a little easier to handle. Much appreciated.

You may have already answered this somewhere, but when it comes time for you to visit the Mothership with Antura, how will you be able to get on the ship because I am assuming the governments will try to control the area where the ship is located and any direct contact.

How will you, a civilian, be brought into the mix to be able to get on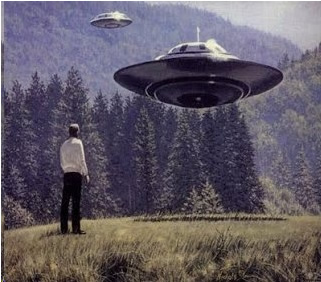 board?

How will the government(s) be reassured that the visit is a peaceful one? Because they will need to reassure the public, due to so many fictional movies related to alien visits, many humans believe those movies and will be scared or cause panic.

I believe I've covered this in the book, but a reminder here. These huge ships are able to slightly adjust the frequency so that they are invisible on Earth. When Antura picks us up for the short flight to the mothership, again he'll adjust so that we will not be seen on the ground.

Good day and good life, Antura. I trust the family is doing well and preparations are still proceeding for your flight or trip to Earth?

Quite so. Lots of study and conversations with colleagues.

Am I correct in stating that a Sirian ship is overhead at the present time,
and your ship will replace it?

That's quite correct, Tom. We have been overhead for thousands of years.

How many ships are overhead at the present time—over 10?

Quite so, many more than that.

Over 30?

25 to 30 would be a good number to use. That may seem like a lot, but not when you consider the interest by not only Federation planets but other galaxies and universes.

Does everyone stay at a certain altitude, such as yours at 50 miles, or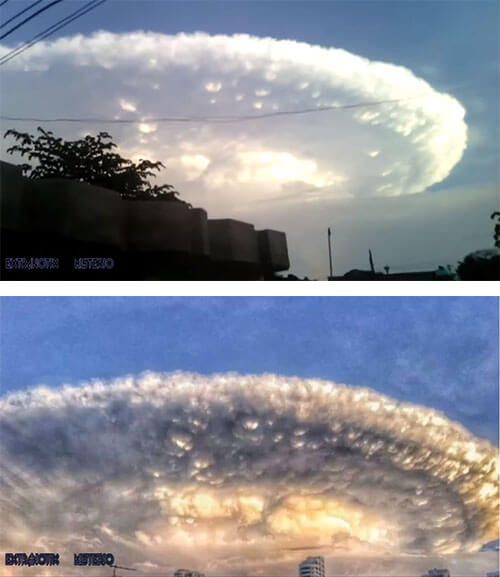 do they vary?

They vary a little, but not too much. Don't forget you have many satellites and the space station in higher orbits. We don't need that higher orbit to maintain our position. Almost all the ships that are above find this orbit to be good for launching smaller scout craft to take readings, such as the one of the people in Washington DC for the inauguration of your new President. We were more discreet this time than when President Obama first was inaugurated.

Antura is referring to the videos showing scout ships zooming by during President Obama's inauguration. Click here. It happened more than once. Google to look for more.

How were the readings this time?

Still being computed and studied, but obviously a different group than eight years ago.

Antura, did the Nommo people seed the Dogons?


Quite so, Tom. They were our responsibility. We chose to seed them to keep a pure line through the ages.

I assume I might have had a life as a Dogon?

Oh yes. You were there as an early version of a shaman.

Did I visit them as an amphibian?

On multiple occasions.

Did I have your appearance or use a hologram?

We found it best to alter our appearance in order to not frighten the Dogons. But there were still hints, you might say, of our true appearance. You, naturally, had no fear in your lives there.

To read more about the Dogons in Wikipedia, Click here.

Maggie writes: Your question to us, the readership, is striking:

"If you had only 30 minutes to interview a being from one of 37 planets with multiple societies, what would you want to ask each one?"

I'd like to submit some possible questions.

1) What advantages does your form provide in adapting to your planet's
environment?
2) What problems, if any, does your society have? And how can humans help to solve them?
3) Do you have any messages of Unity for us?

Regarding the 2nd question, most prefer the lives they are living now. When we go out to the stars we will bring small amounts of negativity with us, such as games. This is our contribution to the universe and will result in movement again to raise everyone's vibrational levels that have been stuck for several million years.

Antura, are you allowed to give us messages of unity, or is that left for us to work out?

More or less for you to work out, Tom. We cannot interfere, only encourage. We are your cheerleaders. We just cannot tell you how to do this or how to do that.

Will the Pleiadians cover Earth's history, or will we be able to do that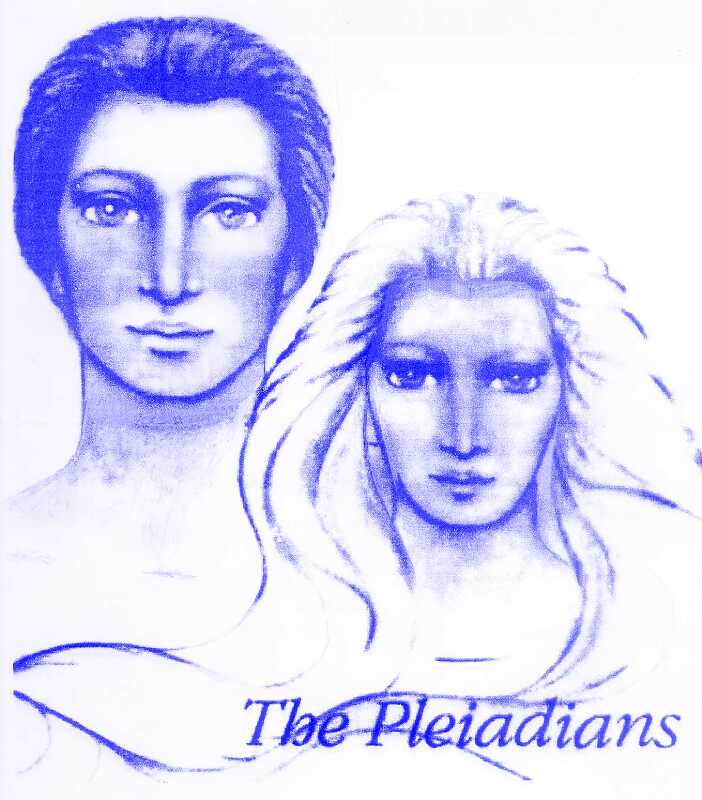 when we come to visit?

That has not been decided yet. It will be up to not only the Russians but also the other people the Pleiadians visit. We think they will not have asked those questions yet. If not, then we can cover it on your trip to our ship.

Will we do it just through videos of places such as Atlantis and Lemuria, or will you manipulate time to take us back to those two time periods?

It will be easier for us to show you the recordings on board than it would be to load everyone up to visit. That we're pretty sure of.

So, there are unknown parts of the voyage even at this late date.

Oh yes, and more. This is a very important trip for everyone connected and we and our friends, the Pleiadians, have had many discussions on what will be possible to do and not do. That leaves a number of scenarios – probabilities, yes?

I understand.

Have the Pleiadians hinted or suggested to the Russians yet that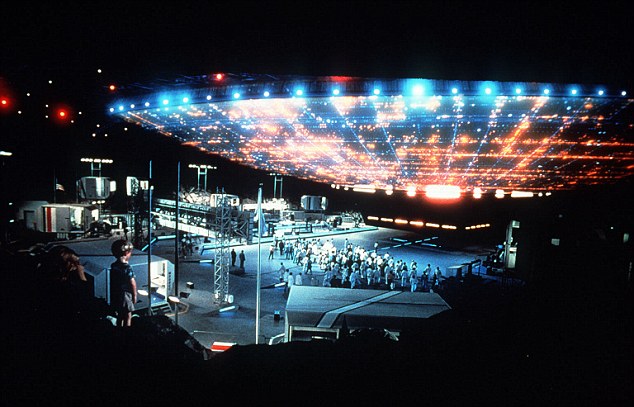 someone in the USA may be first with disclosure if they do not begin?

Yes, a hint would be the correct terminology. It did move the chess piece, shall we say, up the board.

Erica writes: 1. Will the visiting ETs, who abducted people to try and save themselves, offer healing services for those they took? I would like that, considering the physical, mental, and emotional (conscious and semi-conscious) harm and disease that may have also happened.

2. What planet is Jesus' original home planet? What planet is Christ's (Christ Consciousness) original home planet? I suppose that some of the creator's creations may have started out at a very high vibration and maybe did not ensoul at all.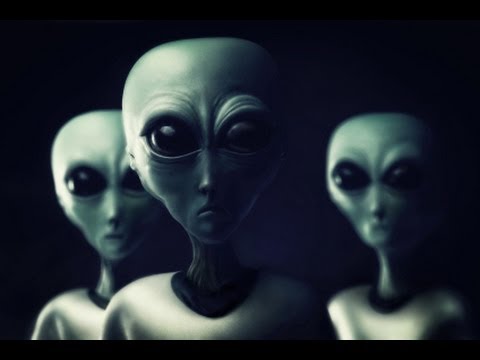 Antura, will the Zetas offer to heal the abductees, or just meet and apologize and restore memories?

Yes, I'm glad your reader brought this up, Tom. The Zetas have a plan to, yes, not only talk to the abductees, but restore their memories and then treat the emotions that experience brings up. All this can be done in a very fast manner, not spread over weeks or months. It will be a memory, but not a painful one.

Antura, does or did Jesus have a home planet?


No, as you were previously told, Tom, his soul was attracted to this Creator's creation. He was created by another creator, and came to teach unconditional love.

What about a home planet for Christ Consciousness?

That is a belief, Tom, so we will allow those with that belief to continue.

MBO FOR ENGINE LIGHT PROBLEM

This MBO story and the next one originally appeared last week in my Blog, which you can read in its entirety at http://www.thegentlewaybook.com/blog. Please send me your MBO and BP stories. They will inspire others to try The Gentle Way!

Angelika writes: Two days ago the engine light came on in my car, I
checked the gas cap, even got some gas, checked the engine coolant… it was down maybe half an inch. I didn't have any engine coolant, so would have to buy some. I closed the hood and did an MBO: "I request the engine light problem would be solved easily and affordably and that the result would be better than I can hope for or expect. Thank You (3 times)." I started the car to go and do some errands, the engine light was still on. I stopped at one store and when I started the car, the engine light was off and has stayed off so far. Yippee! 😊 And, no, I didn't buy the engine coolant yet… Tomorrow!

MBO FOR PROBLEM WITH DOG


Ann writes: My dog was acting off. I did an MBO and then "knew" she was constipated. Another MBO, I was inspired to act, and a minute later all was well.

SOUL FRAGMENTS QUESTIONS

Paul writes: Thank you for entertaining my questions, and thank you ever so much for doing the work that you do. I have a plaguing question, but I don't know what I am trying to ask, I only know that something is driving me to seek answers.

This quest for answers is in reference to the Wolf called Romeo. Romeo's life ended in September of 2009, I only discovered his story the day after the presidential election of 2016. I became an advocate for the fund raiser conducted by Nick Jans, the author of Romeo's story. I have an incessant desire for knowledge of Romeo, news of Romeo's advocate Nick Jans, and I am on some quest to have a toy animal produced of the wolf as well as scouring the Internet for photos of
Romeo.

I was a combat arms soldier for 24 years, but my guides have kept me out of every conflict since 1980. I am not a hunter and I have only had cats as pets, one of which, prevents me now from even target-practicing in my rural back yard. For all intents and purposes, this does not seem to be my fight, and yet, I do have a distinct disdain for the wolf's killer.

Aren't all soul fragments experiencing more or less the same lives with the same focus throughout the timelines?

Is it possible that we can suffer the guilt our soul fragments on other timelines have created for themselves?

Gaia, do all soul fragments experience more or less the same soul focus and the same lives through all 12 time lines? And do we experience the guilt other time lines experience through their actions?

Ah, Tom, such a heady question today. Yes, you experience more or
less the same soul focus in a particular life, but -as we have covered before- since the frequencies are different the actions in each of your time line lives can be different. As you have been told, in your own case your soul imbued your fragment with the desire to succeed in business, while on the upper time lines your focus immediately was on being a writer. Therefore, there are millions of answers to your question. The lives can be almost identical in focus, or they can be widely different, as yours has been with your lower time lines concentrating on tourism and the travel business. So, in your 12 time lines there are more or less three focuses, along with a difference in when you transition.

Regarding guilt, all time lines tap into each other both in waking hours where you don't notice at all, and especially during your dream time when each can share experiences, but in a quantum state where you tap into past, present, future and parallel lives. These feelings can be love, hate, disgust, guilt, and any of the other feelings you experience in these lives. In one life, a person can divorce their partner, but in a higher time line they continue the relationship, but with mixed feelings that can range the scale. On a lower time line, that person could kill the other person. That guilt can be felt on all the other time lines.

THE DICHOTOMY OF SAI BABA

Helen in Australia writes: Thank you so much for your diligence in producing these newsletters - we love reading them! I know you have mentioned Sai Baba very briefly twice before, but I am still plagued by the controversy that surrounded his life, especially the accusations of sexual predation of young people and the very strange "oiling" rituals he did with many male devotees. I used to be a devotee years ago, but was so shocked by the allegations I drifted away from him.

I have been asked to do work for one of the Sai schools, but feel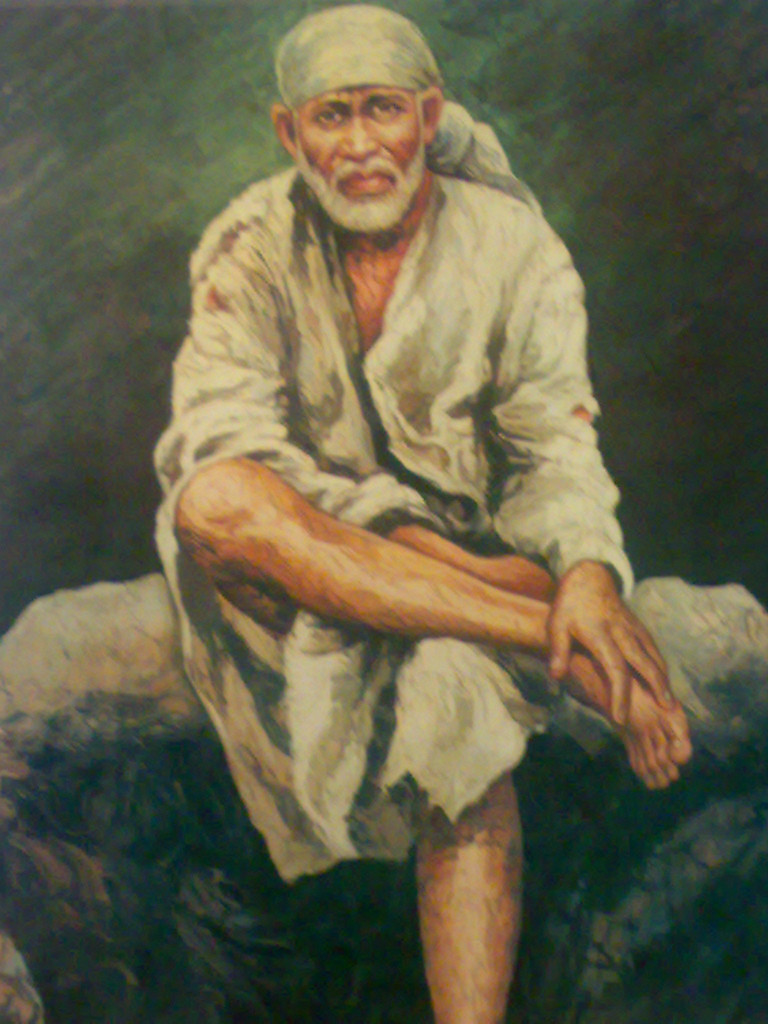 reluctant due to these very serious allegations that hang in the air historically and can never be resolved. I know it's a case of one either believes the accusations or not, but they are very hard to refute given the testimony of so many people from different countries and diverse backgrounds.

Could you please ask Theo what was the purpose of the allegations - just to test the faith of devotees or was there another reason? How can there be integrity of belief around his teachings when his personal integrity is in question?

Theo, can you explain to my readers more about the life of Sai Baba—his spirituality—but also the persistent rumors of his sexual attraction to young boys?

No matter what the religion, you will find men who are attracted to either men or women or in this case young boys or girls. Sex is a normal part of life and when one tries to deny those feelings it can become an attraction that cannot be controlled. Celibacy is very difficult to maintain, but there are many who try.

Sai Baba did many good things in his life, but he will have much balancing to do in the future. Don't forget that he is a soul fragment just like everyone else that has had lives on Earth with the exception of Jesus, as Christians call him.

Did I have a life where I knew him?

Most certainly, Tom. You were able to see both sides of his character—the spiritual and as a young boy too.

SPECIAL NOTES:


If you are new to requesting Most Benevolent Outcomes (MBO's) and asking for Benevolent Prayers (BP's) for other people, you may also wish to SIGN UP FOR MY WEEKLY BLOG, which has nothing but GREAT MBO stories from all over the world. I typically post this one day after the newsletter goes out. And have you requested that I be your FRIEND ON FACEBOOK yet? Please do so. I do give extra information there. I also post on TWITTER.

If you know of Expos or groups looking for FEATURED SPEAKERS, let me know, or have them contact me. And if you listen to any good TALK RADIO SHOWS that you have not heard me on yet, let me know about them.

THE GENTLE WAY BOOKS

Don't forget that ALL THREE GENTLE WAY books are NOW AVAILABLE as Ebooks on Kindle and other services, along with my other two books! The books are great for presents for family and friends for birthdays and other special occasions! All three books can change lives!

REMINDERS:

BLOG: For those of you who are just learning about requesting Benevolent Outcomes, I have a weekly Blog now with information and stories sent from all over the world about using this amazingly simple, yet powerful spiritual tool. The link is www.TheGentleWayBook.com/blog.
TWITTER: You can now follow me on Twitter @TomTMoore33 .

http://www.TheGentleWayBook.com --Great resources: Sign up here for the newsletter. Sample Chapters of the first book, videos, Signs, Articles, Archived Newsletters, and more!

FACEBOOK: You'll find me here: Tom T. Moore6 or the book page at http://tinyurl.com/c6r7fjh . Let's be friends!

BOOK EDITOR: Need an editor for your upcoming book? Email me. Ralonne edits my newsletter and edits books.

Keep sending those success stories in, as they inspire others to live THE GENTLE WAY!

Expect Great Things!
Tom
Tom T. Moore
TomTMoore6@aol.com
TheGentleWayBook.com
7000 Independence Pkwy. STE 160-7
Plano, Texas 75025
United States