INCLUDED IN THIS NEWSLETTER:
RAID ON MAR-A-LAGO
MORE ON MOUNT KAILASH IN INDIA
LIES AND FREE WILL
FORGIVENESS
BELIEF IN REINCARNATION
MORE QUESTIONS FOR ANTURA
MBOs FOR FLIGHT TO JFK & LUGGAGE
MBOs FOR SURGERY RECOVERY & SUPPORT
MBOs FOR CONTACT WITH SON
MBO FOR BLOOD PRESSURE TO LOWER
HAVING A PANIC ATTACK
NAPOLEON, HITLER, AND PUTIN
BALANCING BLACK MAGIC
THE DISAPPEARANCE OF INNER EARTH
LED ZEPPELIN AND TRANSITIONS
MORE ON THE PENTAGON LIFE

Welcome to this edition of The Gentle Way Newsletter, and a special welcome to all my new subscribers all over the world. If you wish to subscribe to this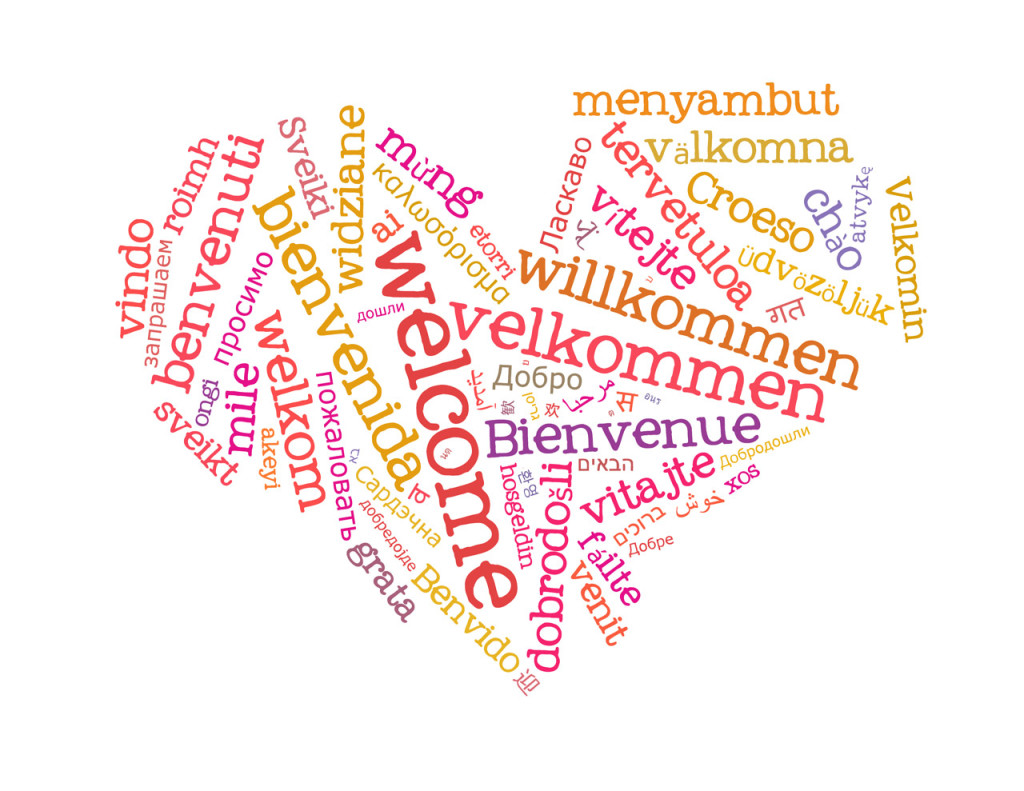 F.R.E.E. newsletter, go to The Gentle Way Book and then click on the link in the Blue Box on the right side of the Home page. If you are reading this for the first time and enjoy it, please share with your friends and family.

Keep in mind that I've been told that no one is perfect that does this work. I estimate that I'm around 80% to 90% accurate. Most importantly, don't just read and go on to the next blog or newsletter. Take part when I ask you to say a Benevolent Prayer (BP) as then you are contributing to make this a better world, and it does raise your own vibrational level (aka "Ascension").

SPECIAL NOTES:

ATLANTIS & LEMURIA WEBINAR:  On Saturday, August 27, I will do the
same Power Point presentation that I did at the Conscious Life Expo in L.A. in February, sponsored by the Neo Network.  This 2.5 hour presentation will INCLUDE my BEGINNER Meditation during the last 45 minutes or so of the class.  Cost is $33 per person (half the cost at the Expo).  Click here to sign up. 


INTERVIEW:  On August 10, Debbie Hedberg and I deep dived on my book FIRST CONTACT: Conversations with an ET . Click here.. On July 21, Debbie Hedberg, of Freebird Spirit, and I deep dived on my ATLANTIS & LEMURIA book.  Click here.  If you missed the June 14 interview with Debbie, Click here.  Covered a LOT of questions in about 1.5 hours.  I was her guest again on Tuesday, June 28.  Subject was a Deep Dive on THE GENTLE WAY!  Click here for the link to this interview.  

INTERVIEW:  Linda G., Comanche Psychic. On August 25, Linda and I will
cover my ATLANTIS & LEMURIA book.  Stay tuned for the link.  On July 28, we covered on THE GENTLE WAY on her Youtube channel.  It has been viewed over 45,000 times.  Click here.  

Thanks for all the healing that's been coming my way.  I'm now scheduled for surgery on September 2.  Please send in your MBO and BP stories early, so that I can have them prepared before I'm out for a few days. 
 
I realize there are several Benevolent Prayers to say listed below. PLEASE TAKE THE FEW SHORT SECONDS TO SAY EACH ONE OUT LOUD. Remember, the human voice is much more powerful than people in this time period realize. I'm told there is a crescendo effect when hundreds and thousands say the BP out loud.

There are predictions that the war in Ukraine will last many months.  Let's say this Benevolent Prayer for the people of UKRAINE: "I ask any and all beings to aid, comfort, and assist the people of Ukraine to remain safe, for all prisoners of war to be treated under the rules of the Geneva Convention, for the economic sanctions imposed on Russia to work even faster and be more successful than we can hope for or expect, for the grain to be transported, and to return the Russian and Ukrainian soldiers home, thank you!"

We are making a difference!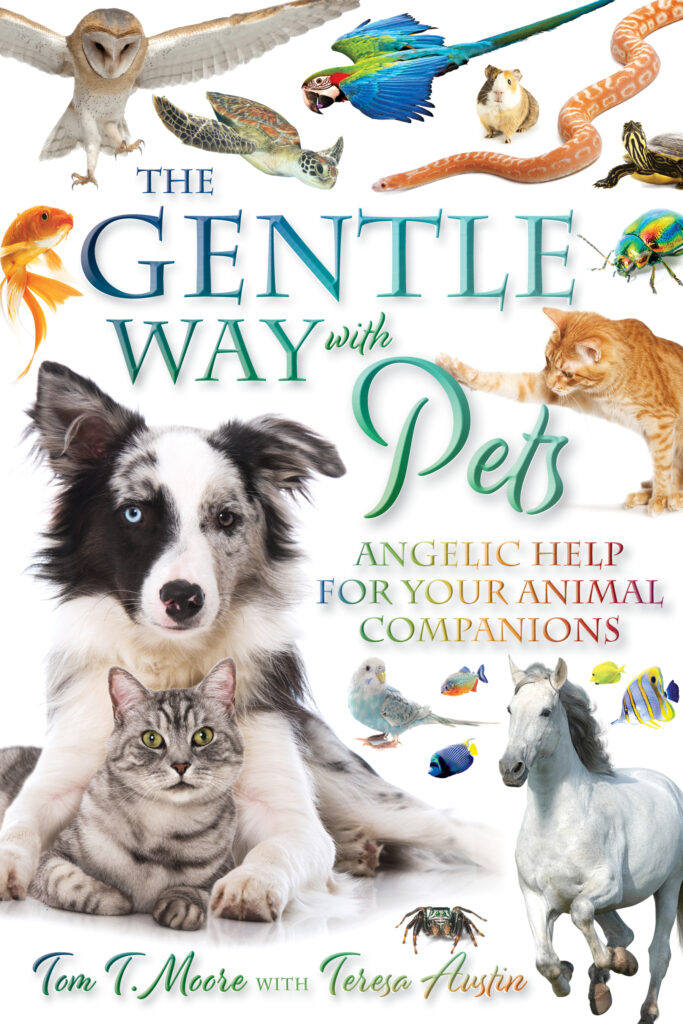 Have you checked out my newest book—THE GENTLE WAY WITH PETS: Angelic Help for Your Animal Companions? It has a complete review of The Gentle Way, plus great tips on our lives with our lovable animal family members. I interview several Group Souls to learn where they came from and why. If you have already bought the book, please write a review.

On PINTEREST, I'm listed as Tom T Moore Author. Please follow me and share my pins!

For those of you on Quora, I occasionally answer questions posed there. You can "follow me," and if you do, please "upvote" my answers. I do this to reach a different group of people and grow the newsletter. So far, I have had over 5,900,000 views of my answers.

DO SPIRIT GUIDES HAVE MORE THAN ONE PERSON THEY GUIDE? Click here.
WHY WOULD A SOUL COME TO EARTH AND NOT HAVE CHILDREN? Click here.

Many of your questions are taking at least four weeks to respond to. If you are over five weeks, you can always email me to ensure your questions did not go into the Twilight Zone!

ARE YOU SAYING THE MORNING BENEVOLENT PRAYER? Please say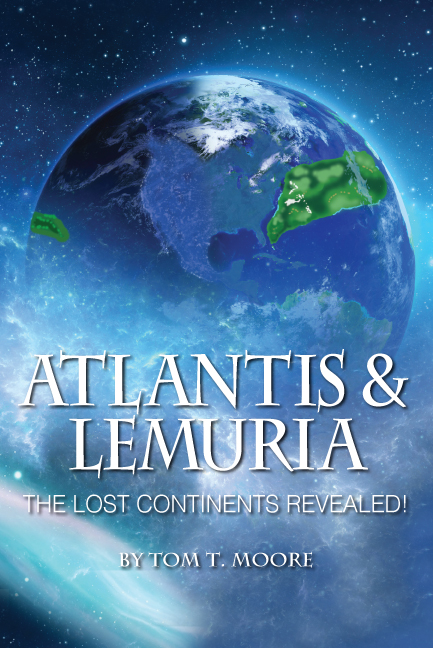 this out loud each morning, just as I do: "I now send white light and love to every continent, every island, all the rivers, lakes, and streams, and all the oceans and seas, and I release this light to go where it is needed the most to light up the darkest parts of the world, thank you!"

My previous book, "ATLANTIS & LEMURIA—The Lost Continents Revealed!" has so much information that has NEVER BEEN PUBLISHED in any other book on the subject! Here are a couple of sample chapters, click here: Sample Chapters.

Before we move on to the rest of the newsletter a quick explanation for my new subscribers. Theo is my own Guardian Angel (GA) with whom I communicate in meditation, along with Gaia, the Soul of the Earth, and my soul "cluster" brother, Antura (and a few others). Generally, I'll ask Gaia the Earth questions and Theo about our lives. Now for some interesting topics of the week that YOU requested, and which will give you a DIFFERENT PERSPECTIVE.

RAID ON MAR-A-LAGO

Deborah writes:  Question:  With this latest news about the raid on Trump's
Mar-a-Lago residence, will the documentation and evidence that they find lead to an indictment against him?

Gaia, what is the probability of Mr. Trump or anyone else connected to him being indicted for what the FBI recovered from his Mar-a-Largo estate?

He will not be indicted, but there is the possibility that those who removed the boxes from the White House could be.  There will just not be enough evidence to meet the high standards discussed in the press.

MORE ON MOUNT KAILASH IN INDIA

Sandy writes:  In a followup maybe you could ask Antura what kinds of experiments were done there and is the mountain a hollowed out laboratory or
nuclear dumping site? Also, could he tell us who did all this and why it became so important to Hindus and Buddhists?

Gaia, what sort of experiments were done at Mount Kailash?  Was it a hollowed out lab and if so; how and who did it?  Plus, what is it importance to Hindus and Buddhists?

These were, as you might guess from the radiation that still leaks from this site, well over 30,000 years ago that nuclear experiments took place there.  They just did not have the knowledge as to how to protect themselves from the radiation that was released and a number of people that worked in the lab died.  Still, their work resulted in a nuclear bomb that was used against the despot who tried to conquer the world at that time.  All this over time became legend, all connected to the Mahabharata War.

LIES AND FREE WILL

These questions came from Harrrie.

Gaia, can you give us a better description of free will?  What if someone lies to us?  Do all beings in the universe have free will?

Free will exists only on Earth, as you are the only ones in the universe who are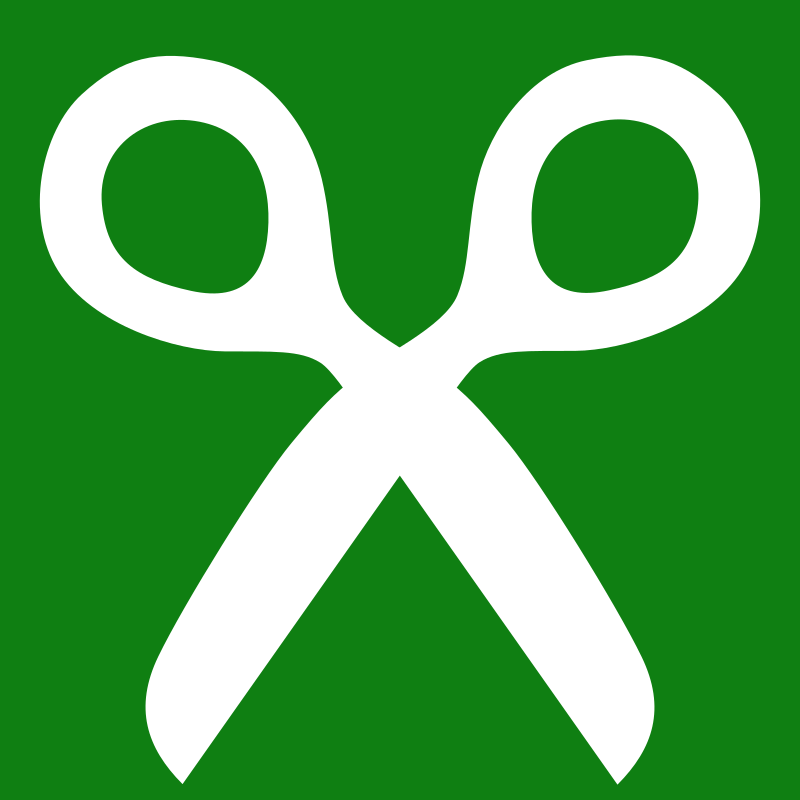 veiled.  Everyone else has the ability to view all their past lives, should they desire.  If a problem arises, they simply view how they previously solved the problem.  But since the Explorer Race is veiled, Creator wants to see how you can solve problems, without viewing your thousands of past lives for the answers.  Creator believes you will eventually come up with unique and never before thought of solutions that will assist in raising your vibrational levels. 

Learning to recognize lies is but one of the lessons to learn by having lives on Earth.  Don't forget that those that lie do this as part of your theatre troop, we will call it.  In one life, someone will lie to you and in the next life you will lie to them for their learning.  And don't forget that by the time you return to your home planets, all your lives on Earth must balance.

FORGIVENESS

Alan writes: When will it be for the world to accept Forgiveness as a way of
Healing past traumas, such as the ET's that has abducted people?

Gaia, when will the world accept forgiveness as a way of healing past trauma?

There are millions of people who have already learned that forgiveness is best for their physical and mental health.  As you continue to raise your vibrational levels more and more people will learn to forgive.  Then all their future lives will have less trauma.

BELIEF IN REINCARNATION


Deborah writes:  I have had a sense for a long time now that there is a large percentage of Americans who now believe in reincarnation.

Would you ask Theo what the percentage is at this time?

Theo, what percentage of people in North America believe in reincarnation—is it above the 29% I saw as one estimate?

Just a tick above that, Tom.  This will dramatically change in the next few years.  You will have a hand in that.

MORE QUESTIONS FOR ANTURA

For my new readers, Antura is an ET, but is also a member of my soul "cluster," as Theo calls them, which means he is a fragment of our soul.  After 800 lives on Earth, with a soul interest in exploration and designing towns and villages from their very beginning, he is putting this knowledge to use as part of a Sirian "grass roots, first contact" team of four.  The team of four is on board a huge three-miles-wide and twenty-stories-tall mothership, with a crew of 900, plus their families totaling 1,500 people from 37 different planets, who live their whole lives on board this space ship.  The crew is taking millions of readings each day, as part of the "Earth Experiment," and are no danger to us.  You can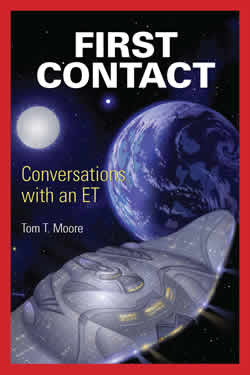 read much more about Antura, his ship, planet, and yes, the real star wars that lasted over 270,000 Earth years in my FIRST CONTACT: Conversations with an ET book.  Here are questions I asked this week.

Aravind writes from Australia:  Expert analysis of scientific phenomenon.
UFO only appears on Infra-red: Click here.

Did Aliens Nuke Mars? NASA's Unexplained files: Click here.
Mars crust: Click here.

Antura in the wings, Tom, along with my teammates and the Pleiadian monitoring.

Yes, we have to include everyone—do not wish to hurt any feelings.

Oh you won't.  He was happy to simply monitor and not brought to center stage, shall we say.

Antura, did Mars have a nuclear war?

Yes, several hundred thousand years ago.  Don't forget that they were encased in
the 4 negative energies, too.  They just could not handle it. 

What is the ET vehicle that releases some sort of particulates or exhaust?

It is an ET vehicle, Tom, to answer what you were thinking.  This was highly charged particles and was part of an experiment.  Notice that they did not spread out, but stayed contained. There was no danger to any humans—it was simply to see the reaction of the particles to Earth's atmosphere. 

I feel like I'm not getting the whole story here.

Yes, it's because the experiment is difficult to describe with your lack of scientific knowledge. 

Catherine writes:  Ask about this UFO account just coming forward from the 1980's.  Click here. 

Antura, what was the big orange ball the pilot saw in 1989?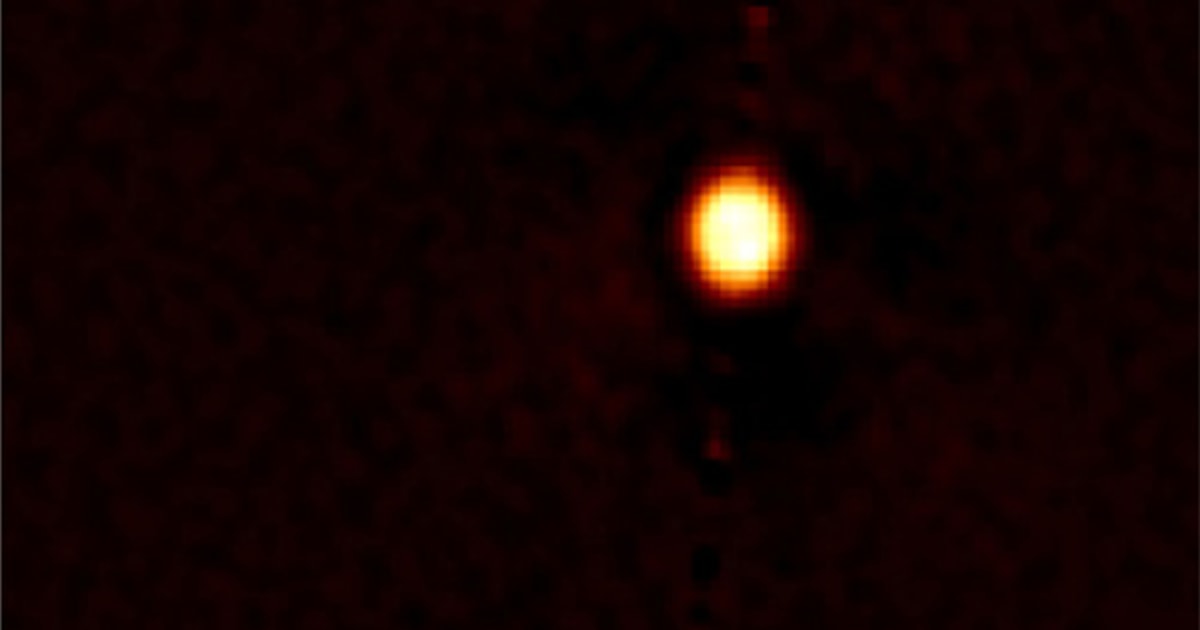 Yes, another observation just being discussed after 30 years, now that pilots don't feel they have to keep these sightings to themselves so as not to hurt their careers.  It was an ET craft, not from the Federation, but allowed to enter the atmosphere and take their own readings.  There was also the knowledge this would be publicized one day. 

Is the reason I will not return with Shannon and Todd in another 10 years, after our visit, is that I will have transitioned?

Yes, Tom.  It will be your time to leave.  You will have accomplished everything on your soul contract by then.

Antura, have any of the upper time lines had government visits or were questioned?

Yes, they will want to know why you were singled out for public contact and why not normal government contacts.  You will handle those.  You will be assisted.

John writes:  Can you ask the Pleiadian:

1. Would you give or at least describe how to make healing technologies to the human groups you meet with if they asked for that?
2. Since you already meet with several government scientists throughout the world, would you do the same with individuals from the general public or are you already doing this?
3. What do you hope to accomplish with these meetings with the different groups from all the different countries?
4. Can you describe a little bit on what it's like for you to live on a Mothership?

Antura, I received questions from someone who believes they are of Pleiadian
descent so I need to speak with him.

Pleiadian here, Tom.  Good morning.

Good morning, Pleiadian. 

Pleiadian, have you given any healing technology to any of the groups you meet with?

None whatsoever, Tom.  Our discussions are solely about the back-engineering of the space craft.

Are you limited, or specialize with just government scientists, and if so, does your ship have a grass roots team like Antura's?

Yes, my specialty is government contacts, but on a personal level with these people so I must have skills to handle these discussions with Earth humans, and over time, other planetary cultures.  Before I came to Earth, I did much study of humans and where you are in your development at this time.  I and my team are quite knowledgeable as to what we can and cannot assist you with during this time period.  We do have a team, similar to Antura's, for grass roots contacts, but they are much more involved in contacting through dreams and also with those who can telepathically receive us.  There are a number of channelers that they are in constant contact with.  These people are on different levels in their ability to receive these thought packets.  Our grass roots team is larger than Antura's, since there are a larger number of Pleiadians taking part in the Earth Experiment. 

What have you accomplished and hope to accomplish?

We have, over the years—yes, Earth years—been able to slowly bring you along,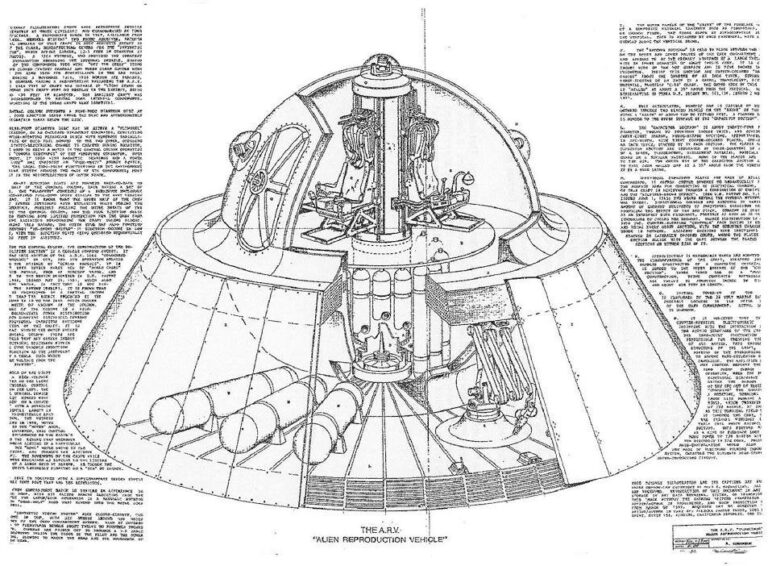 so that you will not endanger yourselves, nor other societies, including Pleiadians.  That is our goal and has been our goal—slow and controlled growth.  Antura and the Sirians in general prefer a little faster growth in knowledge, but there is only so far they can go without creating a problem for the rest of the Federation.  The course they are taking of expanding your knowledge of ETs in general seems to be paying off on the upper time lines.  That, thankfully, does not include scientific help.  Creator wants you to make these discoveries on your own, may I remind you, so that you can find new and better ways to do something. 

What do you do in your spare time?

There is not a lot of spare time, since my team and I must have these meetings once an Earth month with six different countries.  On our time, that is every few days, and when we return there are reports to file and discussions on what the next meetings will include and not include.  I enjoy just relaxing and mingling with my friends and colleagues.  We have common areas on the ship for that.

How large is the crew and their families?

Our ship is just slightly smaller than Antura's.  The crew, you can use the figure of 800, plus their families, as yes, they do live their lives on board the ship, would total almost 1,500, similar to Antura's.  Like Antura's crew, most come from planets where they lived underground, so they don't feel claustrophobic. 

How long has your ship been on station?


Two Universal years.  And no, we do not get any time off to return to our home planets.  This is very exciting and special work.  Competition, you could say, was stiff, to use your terminology.  The Federation wants the top people in their field of work to be involved in the Earth Experiment. 

How high up is your orbit?  Is it 50 miles like Antura's?

Yes, almost exactly the same, Tom.

That's all my questions, Pleiadian.  I look forward to knowing your name one day.  Back to Antura.

Antura here, Tom.  Good questions for the Pleiadian. 

Thanks.

PILOT WITNESSING HUGE UFO DURING FLIGHT FROM KANSAS TO IOWA: 3.5 min. Click here. 

MBOs FOR FLIGHT TO JFK & LUGGAGE

This story, and the next three, originally appeared last week in my BENEVOLENT OUTCOMES BLOG. Please go to www.thegentlewaybook.com/blog to read hundreds of more stories that are
archived there from people living THE GENTLE WAY!

Lee in Florida writes:  On our way to a trip of a lifetime! Our son is taking us to Scotland. First leg of the trip was from our home to JFK in NYC. I asked an MBO for an easy check in and a smooth flight with pleasant seat mates. I got that and more! The TSA check in went very smooth and quick, flight was delayed 20 minutes (not a biggie!), seat mate was a charming young man who was a pleasure to sit next to! Smooth flight and good landing. Managed to navigate the large airport with ease (never been here before and it's HUGE!), and get to our hotel for the night. Off tomorrow to Dublin and then on to Scotland! More MBOs to follow!

Concerning our trip! I forgot to add a very important MBO! Our luggage was one of the first off the carousel!

MBOs FOR SURGERY RECOVERY & SUPPORT

Ela writes:  Hi Tom- just want to share- I had major abdominal surgery last
month. When I was discharged I came home and struggled trying to do small every day chores, since I live alone. I started requesting MBOs for support that I would get help - soon I received help from neighbor volunteers, help from home health care aides, and with Physical therapy and Occupational therapy.

I also want to let you know that I feel such a deep connection to my guides and Creator with my MBOs.  I also want to share one more thing- I have always asked my guides for signs to let me know they are listening, or to reassure me things will be ok, and they come in the form of the numbers on my digital clock- three numbers that are the same. Sure enough, after my MBOs I get my number "sign".  Thank you for all your hard work! With much love and appreciation.

MBOs FOR CONTACT WITH SON

Leah writes:  My youngest son and I have had our issues over the years. I adopted him from an orphanage when he was 10. As time went on, I began to feel it was a mistake, that a child this age had problems that I could not solve.  To make a long story short, he is 32 now and we have not spoken to each other in a long time, maybe 16 months. I did text him a couple times with no response. He had been out of touch before, but never such a long time. And worse, I simply did not care. In July I started to do MBOs to ask if my angels could open communication between us.

Just once or twice a week for a few weeks I asked if I could hear from him and
that is exactly what happened after a few weeks had gone by. We had a nice, long telephone call.  As a surprising bonus I felt such an outpouring of love from me to him, and even from him to me, something unexpected and beautiful that I had not felt for him in a very long time. We did make arrangements to get together, so I could not have been more pleased by the outcome.

While it's likely he would have eventually called me, I cannot help but believe that the MBOs had something to do with bringing us back together, soon after I asked the angels help with this. I would say to others who are faced with these 'deeper' more complicated problems, do not hesitate to say multiple MBOs for the same thing. I am not saying to repeat continuously all day like a mindless 'mantra', but once or twice a week will let the angels know the request is important to you.  Sometimes it takes more than one 'ask' for a request to become reality. Just because you 'ask' does not mean you will 'get'. Some things are just not meant to turn out the way we wanted, for reasons that we do not know, nor should we feel we must be told why.  An MBO will be always answered, but sometimes in ways we do not expect.

Theo has said many times in the past that just one MBO request is all that is needed, but you are not "penalized" if you say the request multiple times.  As you read above, it made Leah feel better.

MBO FOR BLOOD PRESSURE TO LOWER

Ilona writes:  Yesterday, the nurse from my insurance company came by for a wellness check and my blood pressure was 176/92. I joked I've developed white coat syndrome, whenever getting "tested" or going to the doctors. She took it again a half hour later, and I MBOd to calm and sure enough, my BP was recorded at 132/62!! Not bad for 70 years old!

HAVING A PANIC ATTACK

Marie writes:  I had an incident on 6/11/22 in the PM, I had a thought "I feel like
I am going to panic" and by the time I had finished this thought, I had no idea why I thought that.  Would this possibly be a time slip?  Or just one of those things that happen?

Gaia, why would someone feel suddenly like they are going to panic and then it goes away?  Some outside source? 

No outside source.  The person that wrote you suddenly had a small, brief moment of panic.  This occurs more often than you might think.  It is a shifting of energies in one's body.  The body for an instant almost feels like it is jumping off a cliff, and then it compensates for the change in energy.  You can always surround yourself with a bubble of white light should this happen to any of your readers, Tom, and you will feel instantly better. 

NAPOLEON, HITLER, AND PUTIN

Daralyn writes:  Hi Tom, are Napoleon, Putin, and Hitler from the same soul
group? Thank you and blessings.

Theo, Napoleon, Hitler, and Putin are not in the same soul cluster are they?

No, Tom.  May I remind your readers that these "bad boy lives," as we call them, will be balanced with good lives.  In the past, we told you that Hitler would have 110 lives in the future and past, to balance this life in the 20th Century.  That is just one example of a world leader that goes past his soul contract.  Putin, we have discussed recently, has also exceeded his soul contract and will have a number of balancing lives.  Don't forget that he has caused the deaths of a large number of people, and that must be balanced, along with many injuries and displacement of millions of people. 

BALANCING BLACK MAGIC

Diane writes:  If a person used Black Magic against other people in this lifetime,
when they come back do they suffer? Do they meet again the people who they caused harm?

Theo, what is the balancing for people who try to use black magic against others?

There can be a variety of ways to balance, including physical ailments.  Here, your souls can get creative in balancing such lives.

THE DISAPPEARANCE OF INNER EARTH

Gaia, you said a while back that as we sank deeper into the third dimension, we
lost the ability to communicate with those that live in the interior of your Earth.  Did it just happen suddenly one day or did their images slowly fade from our ability to see them?

Good question, Tom.  No, it was a sudden event.  One day, you on the surface could see them, and then the next day they were invisible to you.  It was quite depressing to many for a while. 

LED ZEPPELIN AND TRANSITIONS

Anthony writes:  Could you ask whoever you think is appropriate these questions:

1. Led Zeppelin was considered one of the most influential rock bands of all time, breaking many concert records in the '70s, as well as the fastest sell out of concert tickets in 2007. Significant lifetimes for sure.  The combination of each of the four member's talents resulted in the band being extremely popular at the time; even today many appreciate their music and legacy.

1 a) How many lives have they had performing together?
   b) Was part of their "group" soul contract to influence music through that
particular decade (the 1970's) and for drummer John Bonham to pass over at a young age?
(The band felt their friend and drummer was irreplaceable, so they decided to disband permanently).

2 a) In September 2006, Australia was saddened with the news of the loss of not one, but two of their cultural icons- within days of each other.
 Steve Irwin and race car driver Peter Brock. Someone previously asked about Steve Irwin before, but how about Peter Brock?

  a)  Is (or was) there a reason or message for the nation, due to both of their deaths in the same week? 
  b) Which (other) time periods did Peter have lives in that directly related to developing his driving skills?
  c)  Did the friendly rivalry Peter share with Canadian born driver Allan Moffat originate in other lifetimes?

Theo, how many lives have the members of Led Zeppelin had performing together?  And why did drummer Jon Bonham transition early? 

The members of the band had previous lives where their paths crossed, but not as one group.  That is part of the paths you take during your Earth lives for those who are musicians, and we might add, exploring different types of music.  The drummer had an early exit laid out as part of his soul contract based on his past lives.  It was all part of their learning in this life.

Why did Steve Irwin and race car driver Peter Brock die in the same week?


Again, it was their soul contracts to leave.  May we remind everyone that there is no accidental deaths—everything is planned on when you will finish your life on Earth?  If it is by accident, we have told you in the past that it is the job of your own Guardian Angels to make sure you are there at that moment in time for the accident to happen.  That is but another reason for you to have us assigned to all your lives on Earth.  Both those individuals were well-known to the general public and it was a teaching moment to everyone on a number of different levels. 

What life or lives did Peter have developing his driving skills?

Yes, it included lives as far back as Atlantean days just for the basics, a life at the beginning of car racing, and then that life.  His soul interest is sports, so he has had many lives learning about different types of sports.

Did the rivalry with Canadian driver Allan Moffat begin in an earlier life?

Of course.  Both have sports as their soul interest and both push each other to attain a higher level of success.

MORE ON THE PENTAGON LIFE

For my new readers, I'm supposed to have another life in this time period in
about 43 or 44 more lives.  I'm a woman working in the Pentagon.

Theo, in that Pentagon life, how many more years before I begin to communicate with you?

Another good question, today, Tom. It will be in the next three years—yes, that is correct.  Your life now will affect your life then.  You will be drawn to try and communicate, just like thousands of more people.

NOTES AND REMINDERS:    


If you are new to requesting Most Benevolent Outcomes (MBO's) and asking for Benevolent Prayers (BP's) for other people, you may also wish to SIGN UP FOR MY WEEKLY BLOG, which has nothing but GREAT MBO stories from all over the world.  I typically post this one day after the newsletter goes out.   And have you requested that I be your FRIEND ON FACEBOOK yet?  Please do so.  I do give extra information there.  I also post on TWITTER. 

If you know of Expos or groups looking for FEATURED SPEAKERS, let me know, or have them contact me.   And if you listen to any good TALK RADIO SHOWS that you have not heard me on yet, let me know about them. 

THE GENTLE WAY BOOKS

Don't forget that ALL FOUR GENTLE WAY books are NOW AVAILABLE as Ebooks on Kindle and other services, along with my other two books!  The books are great for presents for family and friends for birthdays and other special occasions!  All three books can change lives!

REMINDERS:          

BLOG:  For those of you who are just learning about requesting Benevolent Outcomes, I have a weekly Blog now with information and stories sent from all over the world about using this amazingly simple, yet powerful spiritual tool.  The link is www.TheGentleWayBook.com/blog.
TWITTER:  You can now follow me on Twitter @TomTMoore33 .

http://www.TheGentleWayBook.com --Great resources:  Sign up here for the newsletter.  Sample Chapters of the first book, videos, Signs, Articles, Archived Newsletters, and more!

FACEBOOK:  You'll find me here: Tom T. Moore Author so "Like Me" at https://www.facebook.com/TomTMooreAuthor/

Keep sending those success stories in, as they inspire others to live THE GENTLE WAY!
 Tom
 Tom T. Moore
 TomTMoore6@aol.com
 TheGentleWayBook.com
 7801 Alma Drive, Suite 105-335
 Plano, Texas 75025
 United States