INCLUDED IN THIS BLOG:
·    MBO FOR MIDNIGHT MECHANIC
·    MBO MEDITATION
·    MBO'S TO SELL HOUSE
·    MBO FOR INTERNET CARD
·    MBO FOR COMPUTER REPAIR
·    MBO FOR SMOOTH TRANSACTION
·    MBO FOR SHIFT IN TIMING
·    MBO FOR TRIP TO EYE DOCTOR
·    MBO FOR EARLY FINISH TO EVENING  
Welcome to the Benevolent Outcomes Blog, and welcome to everyone who subscribed in the past week.  This Blog is for people just discovering how to use a very simple, yet powerful and effective spiritual tool you can use every day the rest of your life.  It will lessen the stress and fear of life in general, and will make your life easier.  It's so simple a lot of people say "It can't be this easy," but it is, because IT WORKS!  This reconnects you with your Guardian Angel, or higher power, or whatever your belief is.  You simply say, "I request a Most Benevolent Outcome for…….., thank you!"  When you read the stories below, sent from all over the world, we use the acronym MBO for Most Benevolent Outcomes, GA for Guardian Angel, and BP for Benevolent Prayers (what you ask for other people).

SPECIAL NOTICE:

Please email me your MBO stories to show others how to use this simple tool to TomTMoore6(at)aol.com.  Now for some inspiring stories.

MBO FOR MIDNIGHT MECHANIC

Diana writes: This past summer, our car had electrical problem around 11pm at night in the highway. We pulled over to a rest area with gas station. I asked for a MBO on the situation and to find a perfect mechanic. Can you believe? The gas station helped and knew a mechanic who can come over around midnight to fix the blown fuse in the electric system of the car. And we can continue our journey for the next 5 hours. That's one God-sent mechanic.

MBO MEDITATION

Allan writes:  Good morning Tom.  Before meditation I was asking for Most Benevolent Outcomes for today, when I started doing them for all those seeking peace, then for all those seeking shelter, then for all those seeking Love and companionship, then for all those who seek food and shelter and warmth for all those suffering and in pain, for political processes, freedom, etc.  It was a long M.B.O.  It was not just for me but for everyone on earth. Just thought I would share. Love and Gratitude.  

MBO'S TO SELL HOUSE

Karen writes: I shared my new found knowledge of MBO's with my daughter. She and her husband were trying to sell their house themselves. I wrote up the MBO and sent them each a copy. We all agreed and spoke the MBO. We asked for a sales transaction that would go with ease and that the price of the house would be beneficial for both buyer and seller. We got just exactly what we asked for – – an incredible smooth sales transaction and a perfect price. Thank you Thank you Thank you.

MBO FOR INTERNET CARD

Marie writes:  Yes Tom, the Angels are always working for our petitions.  I have an MBO for you.  Today I had plans to get the internet.  But I wasn't sure what to get.  I had different options:  Get Cricket, T Mobile, or Virgin Mobile. I requested a MBO.  I said "Guardian Angel, I request a Most Benevolent Outcome that I get the perfect internet, better than I expect and hope for, thank you!  So I went to Walmart and they didn't have the air card for internet access.  I went to the mall and it was too expensive.  Then my final straw was to try the other Walmart.  So I went and found a very affordable internet air card!!  It was a lot cheaper than the rest. Thank you Angels!

MBO FOR COMPUTER REPAIR

Stevie writes:  I had a horrible customer service experience with the Geek Squad. I make a living using my computer 24X7 as a management consultant/trainer and they had my computer for 2 weeks and didn't fix the issue. Panicked because I was going out of town for work the next day I said a quick MBO before going into the store to see the Geek Squad, computer in tow! Magically, the "Geek" who helped me totally listened to the issue, sincerely apologized, found the "real" problem, and fixed it – all within 15 minutes!

MBO FOR SMOOTH TRANSACTION

Nancy writes: As part of the payout on our home, we were concerned about receiving the documents that would prove that we finally actually owned it outright, because our mortgage was bundled and sold during the time of an infamous amount of bundling and selling or mortgages in the USA. My sister told me of a couple that she knew who had paid for their home and were foreclosed on. Naturally that mess took quite a while and a lot of money to get straightened out. So I said an MBO for all of the paper work to be completed quickly and accurately, and for us to receive what we needed, and so far everything is going well and is ahead of schedule!

MBO FOR SHIFT IN TIMING

Peggy writes: A small one, but it tickled me. I was late leaving to meet a client and did not want to keep my client waiting. I needed an additional 10 minutes for the drive. So I requested an MBO that I would make it on time. I had no idea how it could possibly work out but MBO's are mysterious. No sooner did I utter the words aloud, when my cell phone rang. My client was very apologetic but wanted to know if we could meet 10 minutes later. So I arrived on time! The MBO shifted the timing! I'm grateful for MBO's and for Tom Moore bringing us this amazing work!

MBO FOR TRIP TO EYE DOCTOR

Sandy writes: Yea, I did one for the trip down to Cottonwood, AZ to see my eye doctor, which was a long trip. My insurance is notorious for lousing up a free lunch. The ride was smooth. The eyes were worse than I thought, but that is another MBO; this one handled the trip very well.

MBO FOR EARLY FINISH TO EVENING

Adrienne writes:   Yesterday, my husband came down with the respiratory crud that's going around, but he still had to work, then was obligated to attend a focus group last night. He was feeling terrible so he asked for an MBO to help him get through the evening and for the focus group to wrap up early so he could get home to bed. As it turned out, he wasn't chosen to be on the panel so they gave him his $200 and sent him home within 15 minutes.  

SPECIAL NOTES: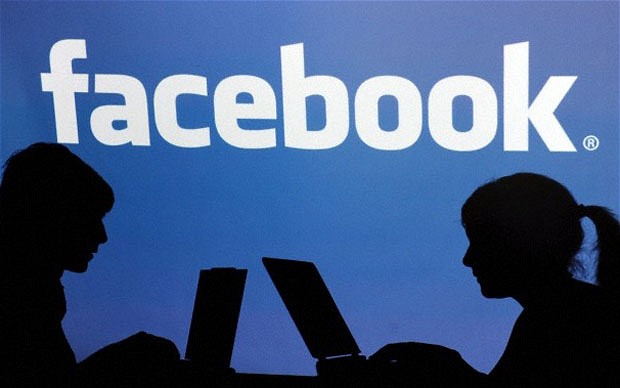 If you are new to requesting Most Benevolent Outcomes (MBO's) and asking for Benevolent Prayers (BP's) for other people, you may also wish to SIGN UP FOR MY WEEKLY BLOG, which has nothing but GREAT MBO stories from all over the world.  I typically post this one day after the newsletter goes out.   And have you requested that I be your FRIEND ON FACEBOOK yet?  Please do so.  I do give extra information there.  I also post on TWITTER. 
If you know of Expos or groups looking for FEATURED SPEAKERS, let me know, or have them
contact me.   And if you listen to any good TALK RADIO SHOWS that you have not heard me on yet, let me know about them. 

THE GENTLE WAY BOOKS
Don't forget that BOTH GENTLE WAY books are NOW AVAILABLE as Ebooks on Kindle and other services!   You
can also order the print versions by phone at my publisher Monday to Friday.  Call toll free 800-450-0985.  The books are great for presents for family and friends for birthdays and other special occasions!  Either or both books can change lives!

Reminders: 
Tom
Tom T. Moore
Email: TomTMoore6@aol.com

Send to Kindle